This interview has been published by Priyanka Karwa and The SuperLawyer Team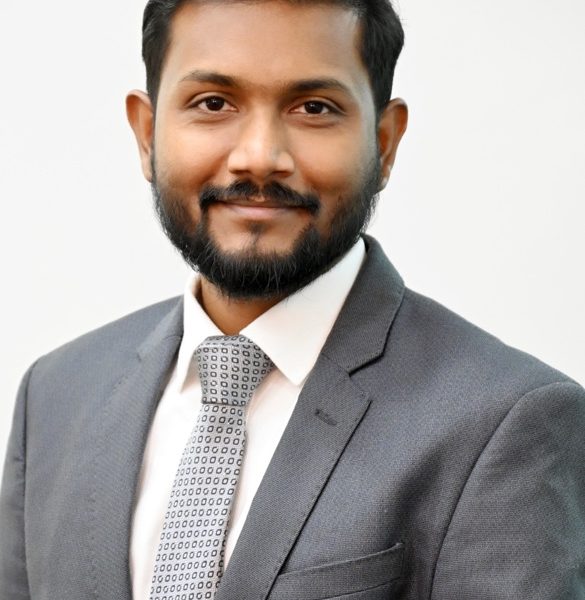 How did you end up pursuing a career in law, and what inspired you to specialize in corporate and commercial law, M&A, joint ventures, private equity, exchange control and foreign investment?
I completed my schooling from a very small town, Bokaro in Jharkhand. I was a science student until my 12th Board, however, I did not find interest in continuing with science and was hoping to change my stream. I started applying for journalism courses in Delhi and thought that this career path is the most suitable for me. I came to know about National Law Schools through my brother and decided to explore both journalism as well as law. I got selected for both, however decided to opt for law.
I was selected for an internship in 2011 with DH Law (which merged its practices with Link Legal in 2016). During this internship, I worked on a lot of assignments relating to M&A, joint ventures and researched a lot on companies, businesses and regulatory issues. This created a vast interest in continuing in the same field and I was fortunate to receive a job offer from DH Law, Mumbai, post completion of my B.A. LL.B.(Hons.) in 2012. While I was ready to start my career in any given practice area, I found interest in this particular area after I was involved in all the stages of an acquisition deal in 2013. Thereafter, I decided to continue this area of practice.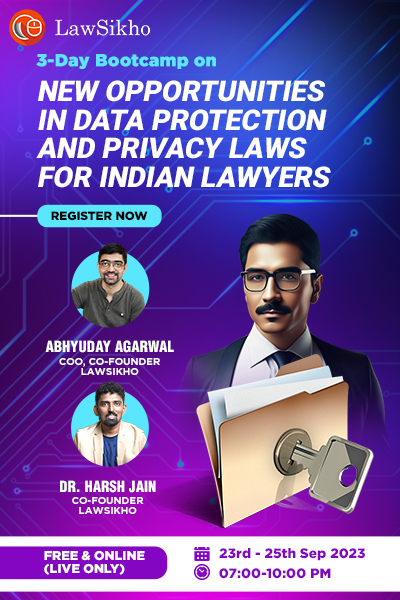 Can you walk us through your experience working as an Associate at DH Law Associates and Senior Associate at Link Legal, Mumbai? What were some of the challenges you faced, and how did you overcome them?
I started with DH Law as an Associate in 2012. It was a smaller set up with great mentors. I had an opportunity to work on various assignments including deals, international arbitration, litigation as well as advisory. The challenge at the initial stage was to learn by yourself and deliver in time. As a fresh graduate, who had no experience of even an internship in a bigger law firm, the major challenge was to meet the quality of deliverables with market standards. With the guidance of the partners of DH Law coupled with my own passion and hard work, I think I was able to meet the required deliverables. Once a law student is required to work as a qualified lawyer, the main challenge is to understand the right issue involved in any assignment. Framing of the right issue is challenging initially, however, if you learn that art, you will succeed in profession.
DH Law merged its practices with Link Legal in 2016 and I also became a part of Link Legal and worked as a Senior Associate. The main challenge of a Senior Associate is to own the assignment, lead the transaction and simultaneously start training the juniors in the team. Delegation is the key when you take up major responsibilities. There are always late working hours depending upon the work load, however, you need to put that extra effort and concentrate on your value addition on the entire transaction.
As the Deputy General Manager (Legal) at Lodha Group, how did you manage to handle the legal responsibilities for one of India's largest real estate developers? What were some of the significant projects you worked on, and how did you add value to the company?
The decision to move to Lodha Group came after a lot of thought where I wished to experience the challenges of an in-house counsel. I would say that the legal team in Lodha Group consisted of one of the bests lawyers whose professional approach was top notch. As an in-house counsel there are several challenges with more accountability on whatever you advise and strategies for the company. Lodha Group is one of the largest developers and were in the phase of expansion which required a lot of investments, joint ventures and commercial arrangements with big real estate funds, investors and banks. During my time at Lodha Group, I worked on assignments including setting up of infrastructure park, structured financing deals, debt investment assignments and joint ventures on regular basis. I think my transactional experience working with DH Law and Link Legal helped me to add value in these transactions and achieve the objectives of my team in timely manner.
You have been recognized among the top individual lawyers for corporate and commercial law in the Forbes India Legal Power List 2021. How did you achieve this recognition, and what advice would you give to young lawyers aspiring to follow in your footsteps?
I felt delighted and humbled after being recognized by Forbes India amongst the top lawyers (less than 10 years' experience). There was no planning to achieve this, frankly, it happened due to the visibility and experience you gain in the market. The client's feedback is of utmost importance in any feet you achieve. Post this recognition, in 2022, I have also been named as a 'Future Legal Leader' by India Business Law Journal and as a 'next generation partner' by Legal 500. All these recognitions come only when you are recommended by your clients which means that you have to give your hundred percent on whatever assignments you are working on. A piece of advice to the younger lawyers would be to focus on quality of your deliverables and automatically your visibility and client recommendations will increase.
Can you describe your role as an Associate Partner at Link Legal, Mumbai, and the most exciting projects you have worked on in this capacity?
As an Associate Partner at Link Legal, Mumbai, my role is to work as a leader of assignments within the team, be responsible for client deliverables, business development, managing your resources and work allocation. Some of the exciting transactions that I have worked in this capacity are –
Advised Auctus Advisors and its shareholders on its acquisition by YCP Solidiance International, a subsidiary of YCP Holdings, which is a company listed on the Tokyo Stock Exchange.
Advised JSW Foundation in setting up of the Skill India Impact Bond, a first of its kind and India's largest impact bond, launched by the National Skill Development Corporation (NSDC). The other funding members of the SIIB includes, British Asian Trust, the Michael & Susan Dell Foundation, the Children's Investment Fund Foundation, HSBC India and Dubai Cares, with FCDO (UK Government) & USAID as technical partners.
Advised Doncasters Group of Companies in relation to the Indian element of its global acquisition of Uni-Pol Group of Companies.
Advised Howen International Fund SPC, a Cayman Island fund, in its pre-series A investment in Sundaravijayam Automobiles Services Private Limited (known as Ready Assist).
Advised Almas Global Opportunity Fund SPC, a Cayman Islands based fund, in its investment of approximately USD 4 (Four) Million through primary and secondary investment in Jupitice Justice Technologies Private Limited, a justice technology company based in Chandigarh, India.
How do you keep up with the constantly evolving legal landscape, and what resources do you rely on to stay informed about the latest developments in your field?
There are several ways to keep yourself updated. The first and foremost is to read the newspapers every morning. Newspapers capturing the business updates are very crucial and reading articles provides you with the sectoral knowledge and the relevant updates. As a transactional lawyer, you need to religiously start your day by visiting three important websites of the regulators – Ministry of Corporate Affairs, Securities and Exchange Board of India and The Reserve Bank of India. This habit will keep you updated in this constantly evolving legal landscape.
What advice would you give to the young professionals who are at the struggling phase of their respective careers?
It is important for young professional in this field to learn as much as they can and develop their skills as a lawyer. We all lawyers are fortunate that 'skill' is paramount and most valuable factor to be successful and survive in the legal industry. This is a knowledge-based industry and if you have the knowledge, you will keep getting the work and keep growing in the legal industry, irrespective of your personal/professional background.
Get in touch with Ambuj Sonal-