This interview has been published by Priyanka Karwa and The SuperLawyer Team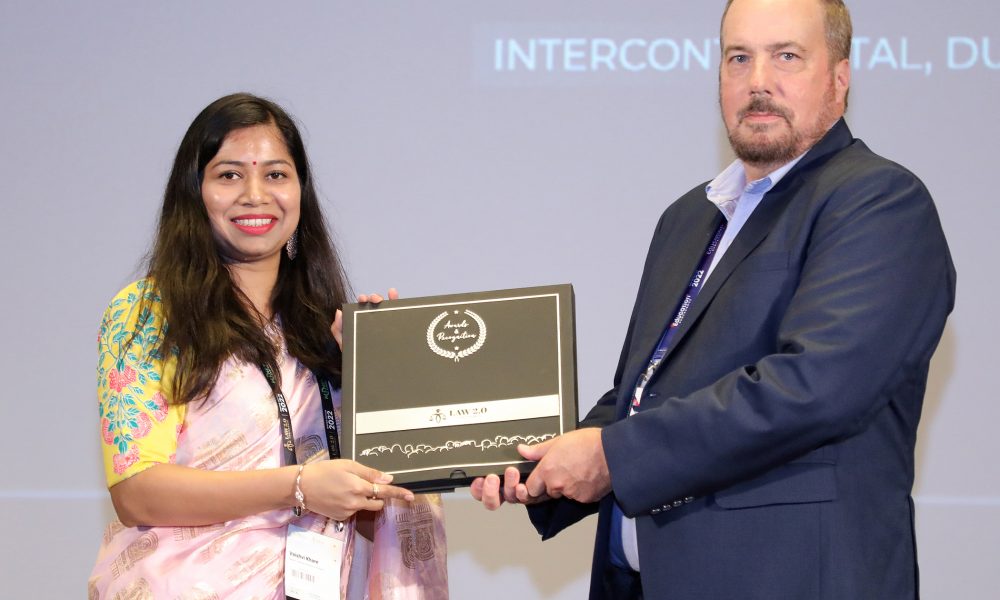 So Vaishvi, what was your motivation behind choosing to pursue law as a career?
Law as a career is a very zestful practice and you will learn something new on everyday basis. I firmly believe in acquiring knowledge and develop multifaceted skills from wherever it is possible. I did actually wanted to serve people in some way or the other and choosing a career in law was the answer to this! As, Henry Beecher said "A law is valuable, not because it is a law, but because there is right in it". I therefore wanted to educate people on their rights and help them if they get stuck in any legal trouble.
Please elaborate about the role of a Media and entertainment lawyer.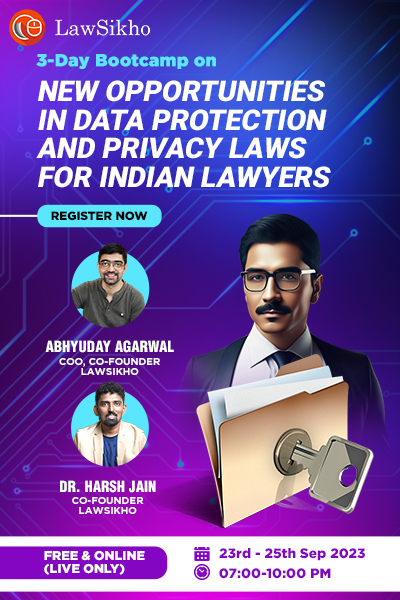 As a media and entertainment lawyer, we have a crucial role in advising individuals, companies, and organizations in the media and entertainment industry on legal issues related to the creation, distribution, and exploitation of content. The responsibilities of a media and entertainment lawyer can include:
Reviewing and negotiating contracts: This may include contracts for the creation, distribution, and exploitation of film, television, music, publishing, and other types of content.
Advising on intellectual property issues: This may include trademark and copyright protection, licensing, and disputes over the ownership of content.
Advising on regulatory issues: This may include advising clients on laws related to advertising, broadcasting, and telecommunication.
Advising on talent representation: This may include advising on the negotiation of talent agreements and representing talent in disputes with their employers.
Defending clients against lawsuits: This may include lawsuits related to defamation, invasion of privacy, and infringement of intellectual property rights.
Advising on mergers and acquisitions: This may include advising clients on the legal aspects of mergers and acquisitions within the media and entertainment industry. Overall, Media and Entertainment attorneys are essential in guiding their clients through the intricate and often changing legal environment that surrounds the media and entertainment sector.
We would also like to know about the award you received for the outstanding Leadership Award in Law 2.0 conference and what it took to win that award?
Law 2.0 Conference was held in Dubai, UAE from 16th to 18th December 2022 where in total six conferences were scheduled. I was awarded for the Outstanding Leadership Award in the Law 2.0 Conference. We also had an opportunity to connect with people from different sectors and learning their synergies. I was also a panellist for a panel discussion which was on "How to protect your brand in the Digital Space". I would say as a result of my diligence and enthusiasm for the legal sector. I was the one who studied and kept up with my social life while I was attending law school. I firmly believe in striking a balance between my personal and professional lives, therefore when I was a student, I gave my coursework my all-out love and dedication, and when I was with friends, I had a blast. So work life balance is very important in today's life. As a first-generation lawyer, I had a lot of challenges landing internships and starting my own business. I made a lot of mistakes, but in life you learn from them and become a better leader. Therefore, in my opinion, the reason I won is because of my passion, my willingness to learn new things, and my positive outlook.
What do you like to do in your free time?
Spending time with my family, my three dogs, and going on trips with them are some of my favourite things to do when I have free time. Due to my conviction that everyone should lead a healthy lifestyle, I often practise yoga and meditation. Additionally, I enjoy trying out different foods. I enjoy listening to new tunes, cooking, and watching movies and television.
Given that you have expertise in IPR policies, what drawbacks do you see in our current IPR laws?
According to me, these are some drawbacks to the current IP laws that are often discussed:
1. Complexity and unpredictability: IP laws can be complex and difficult to navigate, especially for small businesses and individual creators who may not have the resources to navigate the legal system. This can make it difficult for people to protect their creations and to know if they are infringing on someone else's rights.
2. Slowing down innovation: IP laws can also slow down innovation by creating barriers to entry for new businesses and individuals who may be building upon existing innovations. This can result in a reduction in competition and progress in certain fields.
3. Cost: Obtaining and enforcing IP rights can be expensive, which can make it difficult for smaller entities and individuals to protect their creations. This can lead to unequal protection of IP rights, where only those with the resources to afford the legal process are able to protect their innovations.
4. Imbalance in power: The current IP laws often favor large companies and organizations over individual creators and small businesses. This can result in an imbalance in bargaining power, making it difficult for smaller entities to negotiate fair terms for the use of their creations.
5. Limitations on access to knowledge and information: IP laws can limit access to knowledge and information, making it more difficult for people to build upon existing innovations and create new ones. This can result in a reduction in the flow of ideas and creativity, which is essential for progress and innovation. These are some of the drawbacks of current IP laws, and while they are important to consider, they are also challenges that can be addressed through ongoing efforts to reform and improve the IP system.
In order to end this conversation, kindly tell us about the things which keep you motivated in your area of expertise.
As I already mentioned that, the legal field can be intellectually stimulating, as it involves continuous learning and staying up to date with new developments and changes in the law. As a lawyer, I really enjoy learning and being able to help people with my knowledge and skills keeps me motivated. Also, my desire for success drives me to do well. What motivates me to keep going is the knowledge that my diligence and tenacity will enable me to experience more professional achievement. One way to do it, in my opinion, is to have the company's goal and values coincide with mine. Knowing that my efforts are on the right track motivates me to exert greater effort. Success is therefore vital to me on a personal level as well as an organisational level. The growth of the company, which ultimately results in success and personal achievement, provides motivation. There may be times when I fail or stagnate, but it doesn't demotivate me. On the other hand, I feel re-energized and ready to work harder. Regardless of the situation, what keeps the fire burning within me is the taste of achievement after a setback.
Get in touch with Vaishvi Khare