This interview has been published by  Priyanka Karwa and The SuperLawyer Team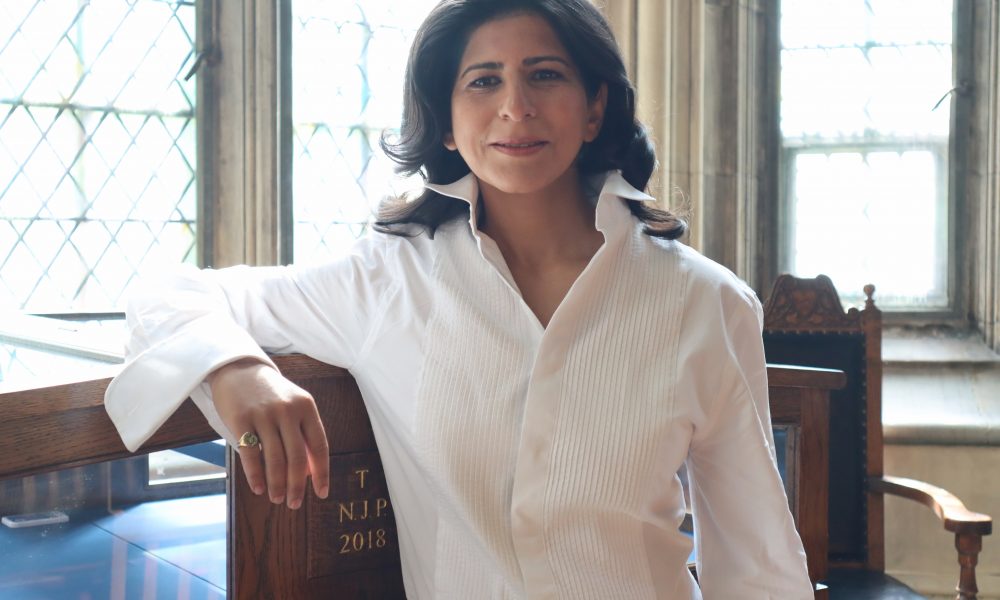 Madam, could you please introduce yourself and provide some background information about your career in law?
I am an arbitrator and barrister at Twenty Essex Chambers in London, specialising in commercial and investment arbitration. I am also a Fellow, Trustee, and Council Member at Hughes Hall College at the University of Cambridge. I started by studying law as an undergraduate at Cambridge in 1995, so my legal journey spans 28 years. I am qualified to practise law in three jurisdictions.
How important are mentors in the junior lawyer's journey?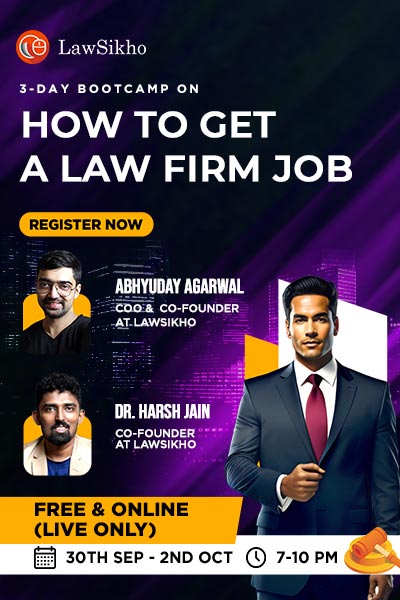 As junior lawyers, we learn from people and not just books. I have tried to learn from other lawyers, both senior and junior to me, in terms of what they got right and what they didn't. When you are a junior lawyer, you have a different perspective and role in a large case. It is important to remember that vantage point when dealing with junior lawyers. This cannot be too difficult because we all start as junior lawyers. I was fortunate to learn from some of the best in my field. I have benefitted from the kindness and patience of many colleagues over the years, but two in particular come to mind. Arthur Marriott KC and Cherie Blair KC not only taught me by their example, but they also gave me the great gift of believing in my abilities as a lawyer even before I did so myself.
Did you face any challenges or obstacles while pursuing your legal education or during your early career in law? How did you overcome them?
I needed to find my place in the legal profession. This is an ongoing journey as I move from counsel to more of an arbitrator role. I did not come from a family of lawyers. The profession was all the more novel because the women in my family were not career professionals. So, I did not know what being a (female) lawyer was about. I did not know where I would fit in, especially when I started in 2000; arbitration in London did not appear diverse. I also elected to practise at the English Bar, which has a legacy from 1420, so half a millennium, but women and those from racially diverse backgrounds are comparatively recent entrants.
I think it's important to understand the context in which a situation arises. As I was not born into the English legal profession I approached it with a convert's zeal. So, I attempted to learn as much as possible about the Bar, its history, and its workings. I would say the same applies to my practice area – commercial and investment arbitration. Disputes do not arise in a vacuum; in addition to knowing the legal dimension, it is also important to understand their context. I also try to understand the project, its technical, cultural, geographical, and, of course, its commercial dynamics.
Could you share some of the most memorable cases, experiences, and milestones you've worked on during your career and how they have shaped your perspective on the legal profession?
I was fortunate to come by early successes in cases as counsel. In the public domain, Sky Petroleum v Albania is one such case in which a $1 billion claim was dismissed in its entirety with costs in my client's favour. It was one of the first cases I did on my own. It was literally two of us – my instructing solicitor and me in the hearing room opposite this large team of City lawyers. It gave me great courage and belief. I am not phased now by working in small teams because I believe that sometimes a lean team can achieve great things. It also gave me great faith in the arbitration system. An intelligent and hardworking tribunal will be able to see the dispute for what it is and come to a fair decision.
As I started working more on treaty disputes, I was keen to learn more about treaties, so I spent a few years drafting and negotiating investment treaties, which took me to many interesting places in the world and gave me a rare insight into how treaties are made. For example, I assisted with the negotiations of the COMESA Investment Agreement in the 2000s.
Regarding milestones, my first appointment to an ICSID Annulment Committee was a great privilege and honour for me since I started my professional journey with ICSID arbitration 23 years ago.
As you progressed in your legal career, did your initial reasons for entering the field evolve or change? If so, how?
When I first started out in the law, I wanted to win cases for my clients. That still remains true when I wear my counsel's hat. As an arbitrator, the role is different. When I serve as an arbitrator, I try to understand the dispute from all its perspectives and focus on making the right decision. It is, therefore, incredibly important that arbitrators can understand the dispute, its commercial, technical, and cultural dynamics, as well as the law.
How do you manage your work and well-being?
As lawyers, we trade our time – which is a non-renewable resource, for money, which is a renewable one. In theory, you can make more money after losing it, but you can never get back more time. I have learned to appreciate the value of time as I get older, so I am trying to be careful about how I spend it. I am also becoming increasingly conscious of taking better care of my mind and body. I am a work in progress when it comes to seeking the balance between work and well-being. There are numerous routines and productivity tools out there. The basics remain the same – good sleep, decent nutrition, meditation, spending time with loved ones, keeping positive, and exercising. If there is one hack I could share, it is to "go for a walk". If you run or jog, so much the better, but going for a walk helps clear the mind. Charles Darwin used a "thinking path" of about half a mile around his house to reflect on ideas. Finding space to move does wonders for the mind and body.
I also train in boxing. It keeps my physical (and mental) reflexes sharp. It's important to be quick on your feet as a barrister, and the physical sparring reminds me of that.
How do you see AI's impact on the legal profession?
I believe the impact of AI will be massive in our profession as the technology grows more sophisticated. It is important for us to understand its implications and harness it, especially for junior lawyers who will need to adapt their skills to compete. I remember when mobile phones first came about over thirty years ago and where they are now. This time, technology change will be more rapid and disruptive. AI is a powerful dragon, it's important to learn to control it.
How important is networking and building professional relationships in the legal industry? Do you have any tips on how to network as a young lawyer effectively?
This has two steps. You need to first know yourself before knowing others. It is important to find your identity, understand your unique selling points as a lawyer, be conscious of your strengths and weaknesses, and then find networks to leverage them. At least, that is what logic would dictate. I do not practise what I preach. I have never found a linear correlation between my professional networking and my work. I meet colleagues because I enjoy meeting people to learn about new ideas and their experiences. Recently, I have started interacting on LinkedIn, which offers a similar connection opportunity for me. I do much of my learning from people, so I see meeting people as an educational experience rather than networking. So, perhaps, I am not best placed to advise on this issue.
Finally, if you could offer one piece of advice or wisdom to fresh law graduates as they start their legal journey, what would it be?
It might sound trite, but it would be the phrase "This too shall pass." It is often used to help people take heart in troubled times, but there is more to it. Its origins lie in a fable, which many attribute to 13th-century Persian poet Attar of Nishapur, in which a king asked wise men in his realm to find a sentence that would remain true in good and bad times. The king was presented with a ring with the Persian text, "This too shall pass," on it. The bad thing about good times is that they shall pass, and the good thing about difficult times is that they shall pass too. The same story is also found in Jewish folklore. The essence of the message is universal – human existence is ephemeral, and time is fleeting. As I get older, I realize that good and bad times come and go, but life is extremely precious, and it is important to keep that perspective in mind.
Get in touch with Mahnaz Malik-