Tulika Chakraborty graduated from Symbiosis Law School in 2011. She has an enviable academic record and an excellent series of internships at top law firms. During law school, she participated in various co-curricular activities including moot court competitions, debates, and conferences. She also has a couple of publications to her name. Currently, she works as an Associate at Kochhar & Co.
In this interview, she talks about:
Importance of co-curricular activities like mooting, etc.
Appointment and work experience at Kochhar & Co.
How will you introduce yourself to our readers? What motivated you to choose law as a career?
Hi, I am Tulika Chakraborty, a corporate lawyer associated with Kochhar & Co. and an alumnus of Symbiosis Law College.
Well, I was always charmed by the mad pace, responsibility and the glamour that comes with the legal profession. Further, with the Indian economy opening still on the upside and huge potential for growth due to liberalisation and globalisation, there seemed to be a lot of scope in the field of transactions and hence the need for corporate lawyers in the foreseeable future. To add to that, my father's dream and motivation boosted the zeal to reach this point of success in life.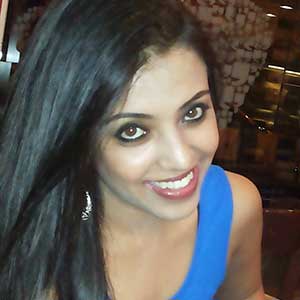 Tell us about your college life? What all activities did you participate in?
I have always been a consistent student in college, trying to balance my course and extra curriculars. I have pursued two diploma courses from Symbiosis Law School, in addition to my regular law degree. I have been a part of certain committees and participated in programs organised by my college from time to time. College life at Symbiosis was fulfilling and has tremendously helped me grow into a comprehensive adult. I guess a good college life includes academics and life experiences.
What were your areas of interest during your graduation? How did you go about developing your skills and knowledge in these areas?
I was always interested in foreign exchange laws. However, we did not have that as a subject back in college. It were my stints as an intern with various law firms that gave me my first true exposure to the practical side of law and it was during that time that I became sure of the area of my interest in foreign exchange laws and corporate laws. Reading articles on foreign exchange laws issued by various law firms and magazines like yours have also guided me all through the way.
How was your experience serving various student committees at SLS?
So I was a part of this committee engaged in the upliftment of rural children by way of spreading awareness regarding the necessity of primary education for children. As a part of the committee, we would visit villages etc., gather information regarding the literacy rate amongst the children, income level of a family, child labour etc. We would thereafter educate them on the necessity of having their children educated and refrain from making children work. We would also get in touch with various NGOs, obtain necessary financial assistance and provide help to the children by way of purchasing books, stationeries etc. Being a part of committees helps one to understand and deal with people having different mind sets and perceptions. This in turn helps one to become a team player, which is a crucial requirement of any profession.
What do you have to say about mooting and publications? Do they have any 'bonus' value when seeking jobs?
Mooting and writing journals at law school is always good since it helps one improve upon his/her research, drafting and debating abilities. These are very important skills that a lawyer is expected to possess. In my view, such co-curricular activities do have a bonus value when graduates seek jobs since it reflects a person's passion and zeal for the legal profession.
After graduation you joined Kochhar & Co. It's been three and half years of your work experience in corporate law. What would you say contributes to the high attrition rate of the top law firms?
I was interning with Kochhar & Co. in my last year of college and bagged a pre-placement offer there. I have got a brilliant exposure here. I believe the work environment can be difficult as times and the inabilities to handle the work pressure contribute to the high attrition rate amongst the top law firms.
Many lawyers say that years of practice can make a person adept at any discipline of law. How far would you say it is true? What was the case in your situation?
I don't believe that is true at all. It all depends upon the exposure a person gets and his/her willingness to learn. This can happen within a couple of years of being in the industry and might not happen after years of experience as well.
At Kochhar, I primarily handle transactions and general corporate commercial matters. In addition to this, I have got opportunities to handle real estate, insurance, employment and labour matters etc. I have got a brilliant exposure in all non-litigation matters which has helped me build my understanding of the field I seek enjoyment while working and gather a basic understanding of all practice areas at the same time.
What all does your profile at Kochhar & Co. encompass?
As I mentioned earlier, I am primarily a part of the transactions and general corporate and commercial team. When there are transactions being handled by my company, my job is to focus on those. However, I otherwise deal in commercial documentation, corporate secretarial matters, labour and employment etc.
How is real legal work different from those portrayed in popular soap operas? Are there any misconceptions which law students hold?
It is different experience to work as an intern and as a lawyer. As an intern, one is mainly entrusted with research work and one doesn't have any responsibility towards clients etc. Once one starts working, one becomes answerable for everything one says or writes. One begins handling clients and it gives a different level of satisfaction and happiness.
On the misconception front, I don't think I had any major/crippling misconception but with time I have come across people who during their college tenure believe that legal profession is similar to what is shown in Boston Legal and Suits (the famous soap operas). Sooner they get ready for the grind the better.
What do you think differentiates a good intern from the rest
I believe sincerity is a very important quality which one must possess. Interns, who ask for work, research well and come back with accurate answers based on appropriate legal provisions and judicial precedents make a difference and improve his or her chances of absorption as a lawyer.
Life for law-firms can be very hectic at times. How do you unwind?
Well honestly, at Kochhar, we have sufficient work life balance. I believe in fitness and working out. I love to cook as well. All these activities act as a stress buster for me.
Where do you see yourself five years from now?
I see myself as a General Counsel of an MNC.
Lastly, what would be your parting message for our readers?
Jeremy Bentham had once said – "Lawyers are the only persons in whom ignorance of the law is not punished." I believe as lawyers, it is important for us to keep abreast of the latest legal developments. One should strive to keep themselves regularly updated with the latest legal developments happening in our respective fields.