Vikram graduated from Government Law College, Mumbai, in 2000. He currently works with TCS and handles India and the MEA regions. He was engaged in the setting up of the first all women BPO in Saudi Arabia, which was the first of its kind. This involved interactions with the Labour Board as well as the Saudi Client. He has also been responsible SPOC for the takeover of an erstwhile Government IT Company – CMC limited, by TCS.
In this interview we speak to him about:
His experience in IP Law
His role as In-House Counsel
Working for Marico, McDonald's, Wadia conglomerate, and M/s. Jehnagir Gulabbhai, Bilimoria and Daruwalla
How would you introduce yourself to our readers? 
I would probably introduce myself, as the "Accidental Attorney". I joined law college only because my friends at that time were joining the same. It was only upon attending law school, through the various lectures that I attended I realised, that I had made the right choice!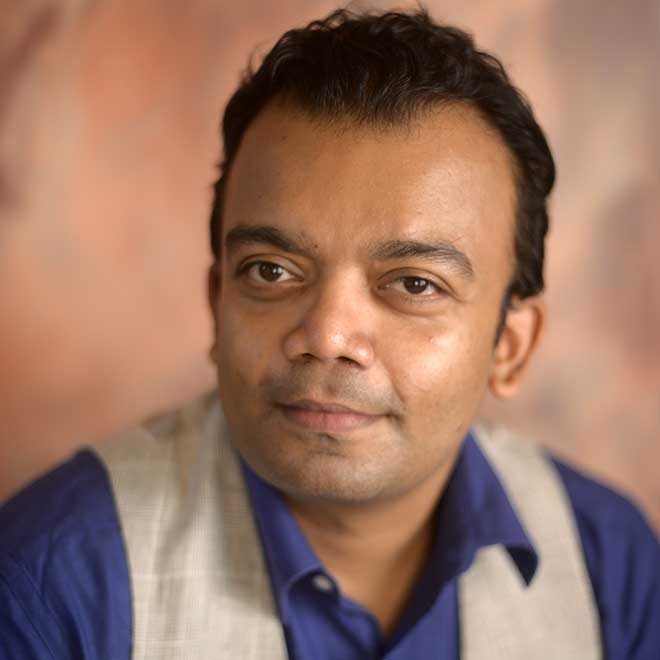 How was your experience at law school? 
I joined Government Law College (Mumbai), and did take part in the odd moot court competition. Through GLC's recruitment process, I interned with and later joined, the law firm of M/s. Jehangir Gulabbhai, Billimoria and Daruwalla, one of India's oldest law Intellectual Property (IP) specific law firm. The sheet variety of IP work, kept my interest going, even during my studies.
You worked with a senior partner at a law firm on IP related matters. Can you describe the nature of the work you did? 
I worked with the late Prof. Tehemtan Daruwalla, a true giant in the field of IP matters. He insisted that we always get our hands "dirty" in each matter, and ours was the only firm carrying out a manual (physical files) in the trademark registry (when it was allowed) to ensure accuracy of our opinions. In this tenure, Trademark search, opposition, Copyright oppositions (both at a registry and high court level) and patent drafting were all opportunities that I devoured with glee. A copyright case involving Mira Nair's film Monsoon Wedding was a memorable case that I remember working upon.
How has the advent of technology impacted the field of IPR law? 
As Spiderman's quote says "with great power comes great responsibility", with strides in technology have arisen ways to counterfeit/ infringe such tech and consequently legislation which is struggling to keep up. For each "Paywall" Netflix subscription comes a "Bit-torrent" where you download the leaked "Game Of Thrones" episode. Of late, tech such as 3-D printing has also made counterfeiting that much easier. IP law, its relevance and furthermore understanding (I'll touch upon that in my next answer) have never been more important.
How did you secure a position with Marico? 
I joined Marico, keen to try an in-house role. My work involved working with their R&D team, in the filing of trademarks, and assisting with drafting, search and opposition of patents. Most frequent were my anti-counterfeiting actions involving pan-India travel to ensure search and seizure of infringers of Marico's intellectual property. I would stress here that both the knowledge of IP laws as well as the intent to act upon IP violations was markedly lower in those times, amongst police authorities than it is today and as mentioned in my previous answer, the proliferation of social media, technology has led to a greater cognizance of such offences in small town India.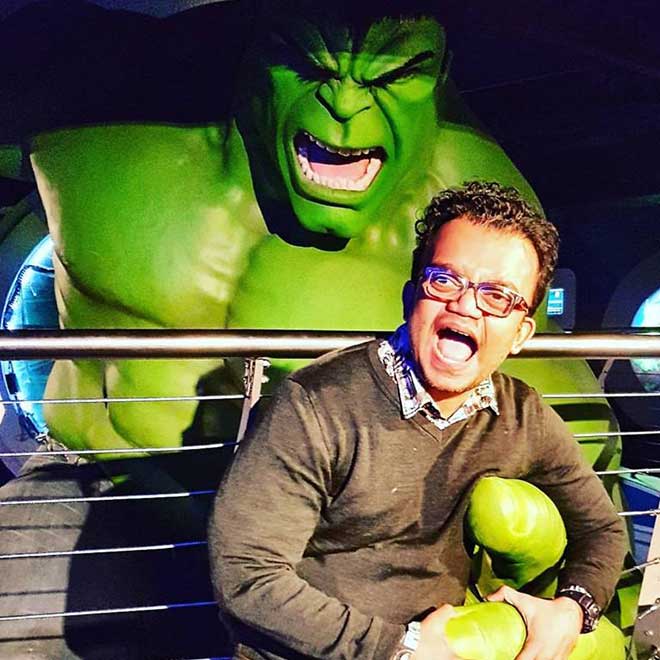 You have also worked with McDonalds India. How did this appointment happen? 
I joined McDonald's to be part of this global brand. Management's mandate to open restaurants at a hectic pace led to exposure with business agreements, property laws, labour matters, taxes and of course litigation. It was interesting to fend various customer complaints seeking damages in lieu of rude behaviour by staff, or another filed by a parent whose daughter had received a Mickey Mouse with an Indian Flag with her "Happy Meal" thereby hurting his national sentiment! Was this a fall-out of the infamous Stella Liebeck case? I can only guess!
What motivated you to pursue an LLM while you had a successful legal career? 
Having had my brush with international legislation, dealing with an American parent corporation (McDonald's), I decided to pursue my LLM in International, Commercial Law from the University of Durham (UK). I chose the UK, as common law as is practised in the UK serves as precedent for the Indian legal system. I further chose Durham, as this particular course had the right mix of international topics for an In-House career (in India). I would always recommend working for a few years before one opts for an LLM. This is because one's previous (or future) career path should be supplemented by the LLM content that one chooses. Secondly, previous work experience will help you "value add" to the interactive class sessions, and examinations
What are your views on the importance of higher education? 
In my capacity as In-House Counsel of some years, I can vouch that each Indian corporate today, has some overseas business or funding. The importance of international commercial legislation, especially that of the EU, US and even China and Africa is crucial to have knowledge of. My advice to readers, is to first have a firm footing in the legal "stream" of their choice (IP, Tax etc.) and then take this footing further into the "ocean" that is international studies, to provide further impetus .
How did you secure a position with the Wadia conglomerate? 
I secured a position with the Wadia Group, through a common friend with Mr. Burjor Nariman, who was the then Head of Legal for the Wadia Group. The choice to continue In-House was a conscious one, as I by then realised the unique advantage that an In-House counsel holds in the management of a company (I will elaborate this in a subsequent answer).  The Wadia Group has some renowned brands such as Britannia Industries, Go-Air and Bombay Realty and the role offered a chance to work across these industries with a focus on litigation, customer complaints and property re-development contracts.
What caused the shift to Capgemini India? 
My experience with the Wadia Group focussed primarily on litigation and subsequently, was limited by the inputs I could offer to the senior counsels handling such high stakes litigation. When the Capgemini role of sole counsel came along, I grabbed it eagerly. My tenure saw Capgemini India (CGI) commence its "India Business" operations, which then extended into the Middle East leading to a plethora of business contracts. CGI then took over Ernst and Young's India consulting division, which brought opened a floodgate of legacy litigation. My challenges as In-House Counsel were two –fold given the sheer volume and variety of work, and that I had previously never been attuned to the "IT Industry". I can honestly say that this was the hardest time in my career and the lessons that I have learned in this period have helped me to this day.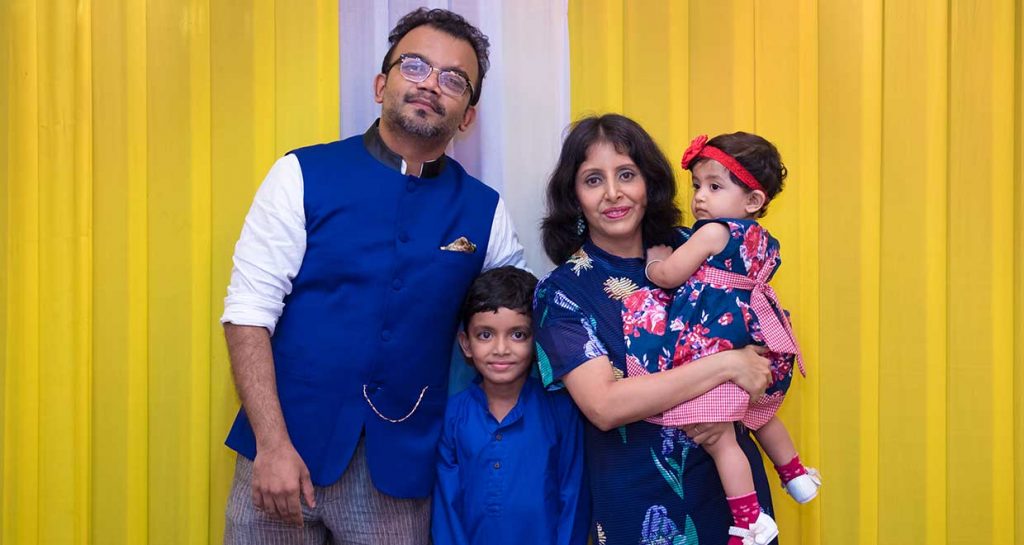 How did your appointment at TCS happen? 
I was recommended to TCS by a previous senior, Mr. Debabrata Dutt. I currently am responsible for the Middle East and Africa geographies at TCS and handle services, licensing and BPO related contracts within these geographies. I was in charge of the take-over of CMC Ltd. an erstwhile Government owned IT Company by TCS. My crowning glory (so far) has been my role in aiding the set-up of the first All Women BPO services unit for a client in Riyadh, Saudi Arabia by TCS. I cite this example because, unlike other business transactions, this one was the first of its kind, and there was no template or precedent for the same. I was initially geared towards ensuring contract closure (as is the case with most In-House counsels). I realised that there were many "pitfalls" in ensuring successful project completion from issues including security (requiring clearance of the Burkha clad Saudi women, archiving video footage) and compliance (the Saudi personnel refused to handle transactions arising from countries such as Israel). Through my interactions with the Saudi Labour Board, I was able to highlight these challenges and obtain concessions/clarifications. In conclusion, not only did I aid the smooth roll-out of this prestigious project, but also a template was put in place, when a similar request came along from another Saudi Client. In closing, I would like to highlight that this set-up has since been visited by our Prime Minister Mr. Narendra Modi and the US First Lady Melania Trump, during President's Trump's visit to Saudi Arabia.
What are the skills and qualities required to succeed as an in house counsel? 
In the movie The Godfather, Robert Duvall plays Tommy Hagen, the counsel of the Corleone family, who is entrusted with some very unusual requests which he carries out with great patience and diligence. While a real life In House counsel may not get such unusual requests, he nevertheless has to be patient, diligent and protect business interests above all. Indian conglomerates today have stepped overseas and/or entered into diverse business operations and an In-House Counsel has to keep him/herself abreast with legislation both current and anticipated that may arise due to such venture. I remember Mr. Bharat Vasani (ex Legal Head; Tata Sons) mentioning how he underwent a technical training program to understand the DTH business at the time, the TATA group was entering the same (TATA Sky). On a personal level, during my McDonald's tenure, I spent a week working hands on in a McDonald's restaurant (serving fries, burgers) to understand the daily routine of the store and developing empathy to the store employee!
In your experience, how is working in house different from working in a law office?
An In-House counsel, unlike a law firm lawyer, has two masters, the Law and his CEO! This is because; an In-House counsel is required to be attuned to overall business interests and on some occasions, the whims of the management; from commencing litigation against an overnight friend turned rival or even developing a taste for your CEO's favourite brand of scotch!
What advice do you have for our readers who are primarily college students?
Firstly, enjoy this time! The friends that you will make, will last you a lifetime. Secondly, be open to learning from various streams of law before circumstance requires you to specialise. Lastly, be always aware of trends not only in legislation, but the industry that you cater to. Legal services have changed as much as other industries, and as Richard Susskind predicts, it is going to change further yet!