Shruti Chopra graduated in law from University of Mumbai, batch of 2011. She then went on to pursue her Masters at the University of California, Berkeley – School of Law, specialising in Law & Technology, Intellectual Property, Privacy Law, Media & Entertainment. She began her career as an Associate with a full service law firm in Mumbai, India focusing on Intellectual Property and Corporate law. Prior to joining Morrison Cohen, she worked at a social enterprise start-up with a focus on devising solutions to complex legal and business issues, and with a civil society non-governmental organization leading policy and advocacy efforts for the organization at the United Nations. Since being admitted to practice in New York, she has also provided pro-bono transactional and legal services to low-income entrepreneurs and start-ups through Volunteers of Legal Service.
In this interview we speak to her about:
Pursuing the unique BSL LLB course at the undergraduate level
Studying at Berkeley
Her experience in IP law
How would you like to introduce yourself to our readers?
In my professional capacity, I am a dual-qualified corporate attorney and specialize in intellectual property, technology and privacy law. In my personal space, I am a food aficionado, who has a food blog on Instagram and love to travel.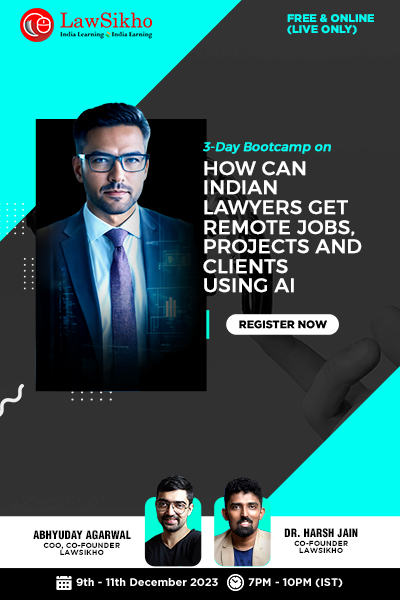 What is unique about the BLS, LLB course and how did it contribute to your career in law?
The B.L.S, or the Bachelors of Legal Science degree, is similar to the Bachelor of Arts degree offered at most law schools. It is a great way to introduce oneself to the legal system without being overwhelmed with the intricacies of it. While the learnings of law school only lay the foundations of one's career, the B.L.S course with its emphasis of subjects such as logic, legal writing and political science ensured a smooth transition to the L.L.B degree.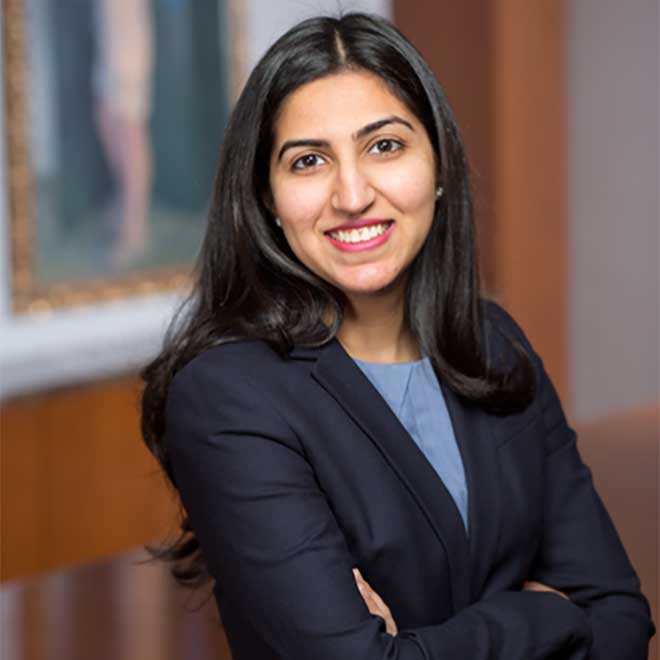 What subjects did you take particular interest in during your law school days? 
Very early on I knew that I wanted to do something in the field of intellectual property law. This was, in part, because I come from a family that is very serious about its movies, and because it was (is) a field of law that is still developing, allowing you to be part of the process. Because of this drive, and the lack of opportunities to study intellectual property law before the final year of law school, I went to Harvard University for a summer to study the basics of intellectual property and legal writing. This was certainly a turning point, both in terms of academics as well as extra-curricular activities!
What kind of internships did you engage in during your student years which you feel were invaluable to you in reaching your current position?
Unlike the norm at Government Law College, I never did semester or yearlong internships. Instead, I interned during the summer and winter breaks. While my first few internships were focused on getting a feel for corporate law, in my second year and onward, all my internships were focused on strengthening my background in different facets of intellectual property law. During the year, especially during my fourth and fifth year at law school, I worked as a research assistant to Madhavi Divan, who is an exceptional teacher and mentor. She was working on updating her books "Facets of Media Law" and the opportunity to contribute to her research is largely responsible for me heading to Berkeley for my LL.M., and for being deeply invested in new media and privacy law.
What are your areas of specialisation in law? 
My areas of specialization are intellectual property, technology and privacy laws. I selected intellectual property laws as an area of specialization in my second year of law school, and the rest followed as I made my way through law school and professional life. The most important factor, in my opinion, is finding something you are truly passionate about. A lot of people say that law is a very dry field, without much excitement. I beg to differ. If you look around, every aspect of our life is touched by law; it is about finding what excites you. For me, since I grew up on steady appetite of movies and television, I was always enamoured by the industry and always knowledgeable about it. Soon, with technology – whether it is mobile communications, software applications, social media platforms or user content – my horizon broadened. We spend so much our day working that it is important to find something that truly motivates and stimulates you, or you risk a burnout.
Is an L.L.M absolutely necessary for a career in law? 
The LL.M. degree is certainly not a requirement or necessity; it is, however, a good asset. My decision to pursue the LL.M. degree was based on three things – introduction to a different legal education system, access to people from diverse backgrounds, and the opportunity explore different subjects that didn't exist in India at the time. I chose Berkeley since it was selective in the number of Indian students it enrolled, ensuring I would be interacting with people from different countries; I met people from 49 different countries. Berkeley also has a stellar faculty for intellectual property and privacy law.
One should expect to benefit from an LL.M. if one has an open mind; the program will allow you to make friends that will last you a lifetime, expand your professional network, and widen your thinking and adaptability to different situations. The LL.M. program is not only a professional degree; if you allow, it can be instrumental in shaping who you are as well.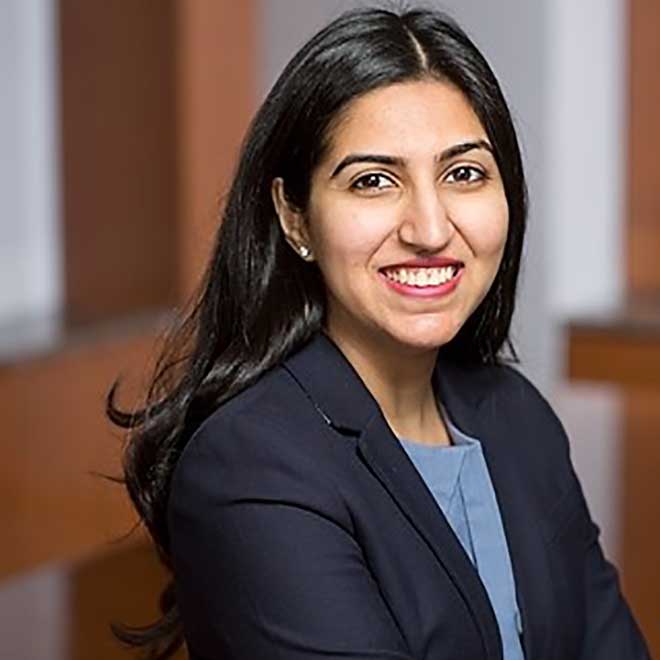 Are there any commendable Indian institutions which you would recommend to a student pursuing an L.L.M, or would you suggest looking only at options abroad?
Since the LL.M. degree is not a necessity, I wouldn't recommend someone graduating from an Indian law school to pursue the LL.M. degree in India, unless of course if required to get into academia. The true value of LL.M. lies in its diversity of cultures, people and the law, something better accessed outside your own country.
Tell us about your work experience at DSK Legal where you'd held the position of Associate.
My experience at DSK Legal was absolutely wonderful. It was my first job after law school, and I couldn't have asked for a better set of people to work with. For me, it was absolutely critical to work with people I could learn from, and working with Mr. Anand Desai ensured that. Even though my area of practice has always been related to intellectual property, and therefore everything from entertainment law to M&A transactions to trademark prosecution, DSK Legal gave me the opportunity to work on commercial litigation, to draft memos on companies act provisions, understand real estate transactions, and experience criminal trials. The diversity of experiences is important when you are new because it gives you the ability to view things in a comprehensive manner, and not in silos.   
You've assisted The Walt Disney Company in the capacity of a secondee. What did your job here entail?
My favourite childhood movies came from Rajshri and Yash Raj; I mentioned how films were integral to my childhood! That aside, DSK Legal gave me a multitude of opportunities to learn, and one of them was the chance to with the gaming division at The Walt Disney Company. My work here comprised of two things – helping the division comply with regulations and polices set up by the Burbank office (HQ) of the company, and advising the business and product teams on legal issues that needed to be addressed in new releases. This experience has stayed with me; it taught me the importance of the commercial aspects of a business when providing legal advice.
Tell us more about Morrison Cohen LLP. How did you come to work here?
My path to Morrison Cohen, LLP hasn't been conventional – to say the least. Unlike most people, I moved to India after my LL.M., worked at DSK Legal for two years, and then moved back to the United States to take the bar exam and work here. Since I was transitioning between countries, I thought it was the opportune time to expand my horizons before heading back to law firm life. I worked with a social enterprise start-up and with a non-profit affiliated to the United Nations, while providing pro-bono legal services to small businesses, all before I began working at Morrison Cohen, LLP in New York. Once I was ready to move back to a law firm, I applied for a position with the firm, and less than six weeks later I was working as an Associate. The path was a long and winding road that involved varied experiences, lots of networking, staying relevant even while not being in the legal field, and a heavy dose of confidence in my abilities.
What can you say are the notable differences in work culture in Indian and foreign/international firms?
I don't think I prefer one culture over the other – both have their pros and cons. The difference in working at a top tier firm in both these jurisdictions (and I would imagine over the world) is fairly minimal. However, depending on the type of firm you choose, your experiences can differ. For example, at a mid-size or boutique firm you will likely have more responsibilities. Obviously, the US being a more mature market, firms are more streamlined in the way they function, which makes day to day life a little easier. That said, Indian law firms allow you cross-over access i.e. a corporate associate can get experiences in litigation, or a real estate associate can work on a purely corporate matter; something like that would rarely happen in the U.S.
Tell us about your current work profile as an Associate at Morrison Cohen LLP. 
Since I work in the corporate team but specialize in intellectual property law, a regular work day is diverse. I could begin my day working on an intellectual property and technology due diligence for a corporate transaction, follow that with a trademark application filed with the USPTO, and end with drafting a privacy policy for a start-up. In between, there is working on commercial agreements, both standalone and for transactions. This diversity allows me the opportunity to understand multiple business types, and how aspects of law apply to each. As I said before, it is important to be excited about the work you do, and the assortment of matters ensures that it never gets boring!
Where do you see yourself ten years from now? 
My decision to become a corporate lawyer focused on intellectual property, technology and privacy was based on the fact that the industry is ever-changing, and ever-growing, and therefore, always challenging. While a decade ago people were coming to terms with the advent of social media like Facebook and user generated content like YouTube, today it has moved towards security and privacy concerns of big data, impact of blockchain and alternate currencies like bitcoin, and the importance of developing and monetizing intellectual property assets in business. Ten years from now I imagine the industry will still be as dynamic, and by association, my practice, as challenging and exciting. I see myself as a lawyer to individuals and businesses grappling to understand how the legal ecosystem applies to the advancement of technology.
What is your message to our readers?
As clichéd as it may sound, believe in yourself. You are always going to be your best advocate, and if you can't believe in yourself, you can't expect anyone else to. In our profession, trust and confidence is everything – only if your seniors, peers and clients trust you and believe in your abilities are you able to progress. Always hustle, get up and move ahead; there is no substitute for plain hard work. Lastly, don't be afraid to reach out, to help and be helped – find mentors, be a mentor, volunteer your time, say yes to a challenge, and allow yourself to grow. And since I believe in practice what you preach, if anyone wants to reach out, I am happy to talk and help in any way I can – I can be reached at schopra@morrisoncohen.com.