Vishavjeet Chaudhary graduated in law from University of Kent, Canterbury in 2011 and was called to the Bar in 2012. He went on to complete his Masters' degree from University of Cambridge in 2013. During his time there, he pursued Criminal Justice, Philosophy of Criminal Law, History of Civil and Criminal Law, and Jurisprudence. Aside from his legal career, he is interested in Human Rights and their protection, poverty alleviation, Social Services, and Economic Empowerment.
He is a Barrister (Inner Temple) and is currently working as an Assistant Professor at O.P. Jindal Global University's Jindal Global Law School where he is also the Assistant Director of the Centre for Penology, Criminal Justice and Police Studies.
In this interview, Vishavjeet talks about: –
What made him pursue a legal career;
His experience while studying in the UK;
His focus on pro-bono and Human Rights related work;
The importance of Public Speaking; and
The difference between the UK and India with respect to legal systems.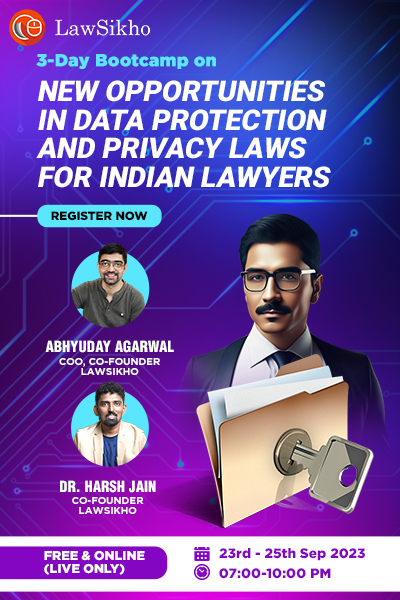 How would you like to introduce yourself to our readers?
I am a Barrister, currently working as an Assistant Professor. My areas of interest are criminal law, constitutional law and human rights. I am also a very keen traveller, horse rider and agriculturist!
What made you get into the legal practice?
I knew that I wanted to be a lawyer when I was five years old! It partly ran in the family but my decision was not influenced by that in the slightest.  Other than the odd (I have been into full time agriculture for some time!), this resolve has been unwavering. I think one can make a genuine difference in this profession as law is something that touches everyone's life in one way or the other. Second, this profession allows me to pursue my interests- intellectual endeavours, public speaking and interacting with a wide variety of people. Third, the independence of this area really attracted me.

What inspired you to pursue your LL.M at University of Cambridge?
I chose my undergraduate university based on how liberal it was. The university allowed for tremendously wide multidisciplinary studies. A lot of my tutors there very kindly encouraged me to pursue Masters in Cambridge to gain deeper understanding of the law. Most of my courses were either in jurisprudence, history or crime.
What made you focus primarily on Criminal Law?
I find criminal law fascinating- this is an area where all facets of human social interaction are at play. It is also an area that studies the depths of human emotions- passions, insecurities (no pun), deceit and weakness. Human Rights play a pivotal role as well. As I was interested in all these areas, I focused on criminal law.
While at University, what co-curricular and extra-curricular activities, if any, did you partake in?
I gave everything a shot – from debating and mooting to Polo and American Football!
How did they benefit your performance at University, academic or otherwise?
Intellectual activities like debating helped me in organising my thoughts, developing public speaking skills and communicating my point in a clear and persuasive manner. Sports and other activities helped me in relaxing and letting off steam. Both were also great ways to socialise and get a well-rounded education.
What does your work for the Centre for Penology, Criminal Justice and Police Studies entail? What purpose does this Centre serve?
(Vishavjeet is currently serving as the Assistant Director of the Centre for Penology, Criminal Justice and Police Studies at the prestigious Jindal Global Law School)
The CPCJPS offers cutting edge inter-disciplinary research in the areas such as victim protection, reparation, juvenile justice, police reforms, technically sound training in human rights complaint law enforcement and investigation. Our aim is to encourage dialogue between different players of the criminal justice system to contribute to this area.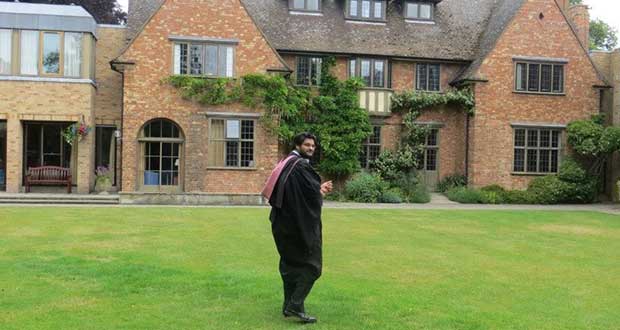 What made you get interested in Human RIghts? What is the importance of pro-bono work?
(Vishavjeet has shown keen interest in protection of Human Rights, Social Services and pro-bono work since his University days)
I feel a big part of human life is to help. I do not say there is anything heroic about that- someone has to do it! I also find it intensely satisfying and enriching to be able to make a difference. There are few things half as rewarding as putting your knowledge to good use for betterment, no matter how small the change!
How is the role of a Barrister any different from that of an advocate in Indian Courts?
I was called to the Bar by the Inner Temple. England and Wales have a dual system- a distinction between Barristers and Solicitors. To crudely put it and to crunch centuries of history – Barristers do more advocacy and solicitors do more paper-work, conveyancing, etc.
What inspirations can the Indian justice system draw from that followed in UK?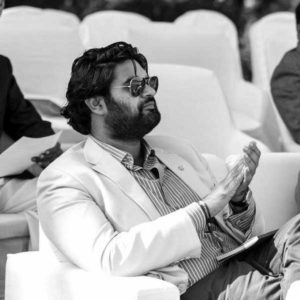 Our Justice System is excellent considering everyday challenges. We do however need to urgently address issues like delays, transparency and the occasional malpractice if the system is to enjoy legitimacy and authority. All sections- judges, lawyers, the civil society- all of us need to put our heads together and work out solutions that are sustainable.
How important are activities like Public Speaking and Debating for a law student?
(During his time at Kent, Vishavjeet was the Vice – President and the Co- Founder of the Kent Debating Society. Further, he was a member of the Speakers' Committee at Cambridge and has always stressed on the importance of public speaking)
Exceptionally important I think. The perception is that if you do not want to get into litigation, you do not necessarily need to train as a public speaker. Public speaking regardless helps in developing wit, confidence, succinctness, persuasive knack and the ability to think on your feet. I feel that these are essential skills for a lawyer, irrespective of the area of practice. There certainly are other ways to develop these, but public speaking is definitely one of the best!
What got you interested in interdisciplinary studies with respect to law? How do you intend on connecting the various disciplines?
(One of Vishavjeet's primary interests is appreciating law as an interdisciplinary subject by relating it to other disciplines like Philosphy, Literature and History)
I feel we should not approach law as an overly technical subject. Borrowing from other areas  like literature and philosophy helps tremendously in broadening horizons and innovating. It is great to break the drudgery sometimes as well!
From your experience of teaching, what would you like to say about the newer generations of law students? How would you say their education and way of life differs from yours as a student?
The similarities are striking! Students today have more access (and more distractions) depending on how you use the internet, 'applications' and the like. I also feel they make more calculated and informed choices now.
Finally, what would be your message to our readers?
Please ensure you are making the best of each day right from day one. Time flies in college! Do talk to as many people as you possibly can, try as many new things as you can and have fun! Learn the basics of law and principles behind it to create strong foundations. Some degree of stress is inevitable, but do not overly stress and remember to enjoy college life! Good luck!