Mr. Zameer Nathani is one of the most notable legal luminaries within the corporate fraternity. He holds a Master's Degree in Law and Certifications from World Intellectual Property Office Academy, United Nations.
Zameer's corporate career began when he joined Mallar Law Consulting right after graduation. Thereafter, he was the Digital Businesses Associate Vice President-Legal at Reliance Entertainment. He later joined Balaji Telefilms where he worked as Head-Legal. In the meantime he has managed to pursue an Executive MBA from NMIMS.
While at Balaji, he had personally handled the case for the movie "Dirty Picture" and won before Bombay High Court making it a landmark judgment on brand name, a judgment in the film industry after 1977 Movie "Sholay".
Zameer is currently the Director-Legal at Raymond Limited and is also the Honourable Chairman of Entertainment and Media Section at Indian National Bar Association.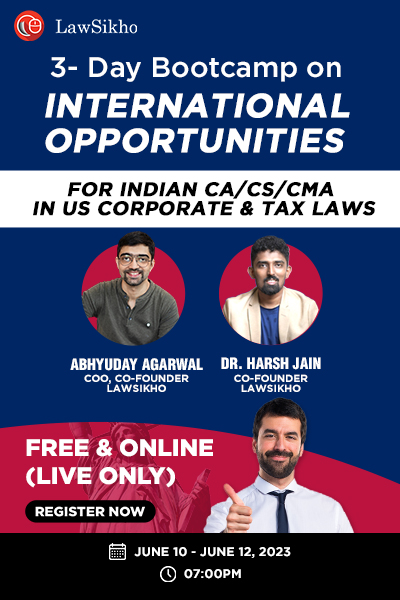 In this interview he talks about:
Pursuing an executive-MBA from NMIMS
A career in corporate law as an in-house counsel
Working at corporates like Reliance, Balaji and Raymond
Given that most of our readers are law students and young lawyers, how will you introduce yourself to them? What motivated you to choose law as a career?
My inspiration, that which made way for my decision to choose law as a career was marked by a small yet significant incident, whereby my father made me sign a contract at the age of 21 years for a business property and it made an everlasting impression on my mind of just one sentence that "Everything is about Law".
I then decided to pursue a career remarkably different from my family business and that has made me the 'self-made' man, I am today. I started working at an early age of 25 and marked the beginning of my career timeline with a lauded law firm and facilitated legal assignments for clients across diverse industry categories.
Tell us something about your college life? Which activities did you participate in? How did you go about developing expertise and knowledge in your areas of interest?
Apart from academics, I have had a flair for extracurricular activities always. I used to participate and have won awards for the best speaker in moot court competitions at different levels, best organizer in various inter-college moot courts, quiz contests and compeered college festivals. Developing expertise comes through practice and expediency, and it has been no different for me.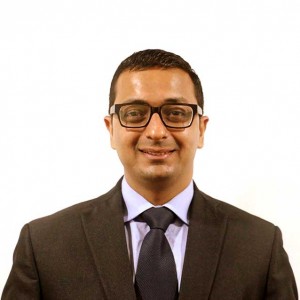 Generally the first year after graduation is the most defining time for a fresh law graduate. What would you suggest a fresh law graduate?
Be dynamic, you have to push yourself to make sure that you grow in the profession. Be wise, learn to prioritize and distinguish between what is relevant and irrelevant. Be patient and success and growth will come gradually.
What led to your shift from Mallar Law Consulting to Reliance?
It is not that I wouldn't prefer working in a company. Once you have grown as an external counsel, you can have a good role as an In-House Counsel. It is a different business environment with different challenges, but you still deal with the legal affairs of that Company.
Thereafter you joined Balaji Telefilms as Head-Legal. What does it take to get the position of Head-Legal at that stage?
When you have a challenging role in India's conglomerate, you are able to pursue new challenges and thereby seamlessly take care of legal affairs as Head-Legal.
Recently you have joined Raymond Limited as Director-Legal. What qualities do you think helped you to achieve this status?
I would take the liberty to shorten it into three words, which are: Experience, knowledge and expertise.
We would love to hear about your work profile. Tell us about the nature of work you're entrusted with at Raymond.
I work towards growth and dynamism in managing the legal affairs of this iconic and the historic group, which is the day to day management. My work profile is to supervise and manage legal affairs of Raymond Limited and its Group Companies.
What changes has being Director-Legal brought into your life? How do you manage to strike a balance between your personal and professional life?
I join any corporate considering the opportunities and challenges, and I love that. Work is at par with positions till date. I get up at 4:30 am, meditate and maintain a healthy life and food with a morning walk and begin the day very early for work to be completed by 8 p.m. or 9 p.m. I do not let lethargy set in and come in the way. However, I schedule a vacation once a year with my family. I even organize office outings once in six months where we socialize and have team building exercises.
What are the primary essentials of a good corporate lawyer? How do you say a fresh graduate can work on building these skills?
Be prepared to face challenges that come your way. Always absorb challenges and face problems as opportunities.
Have you ever considered litigation or starting up on your own? Would you say the opportunity a firm provides for a young lawyer is worth the trade off in building a reputation?
I have been a litigation lawyer in the past, which gives me an experience even when I am in the corporate fraternity in strategy making and arguments. No plan right now to start my own law firm.
But yes, a reputation in my law firm earned me a job at Reliance- ADAG at a young age.
In the meantime, you managed to pursue Executive MBA from NMIMS. How do you think an MBA can prove to be useful in a lawyer's career in the current as well as future market?
The importance of MBA is to know business management, financial management, team management and alignment of your leadership skills to team up with business.
So for you, why did you feel MBA is a good option for a lawyer and why now?
Because understanding overall management skills and functioning is necessary, especially when you are at a leadership position.
Would you recommend Management and Marketing professionals to learn the law?
Some knowledge of law is essential for every professional in business management.
What would be your message to our readers who are budding lawyers and law students?
Get your law education from good Indian and/or foreign Universities (U.K, U.S.A etc). Be dynamic, upright, and energetic. Get knowledge from wherever you can. Pertaining to local and international laws, attend seminars organised by Lex Witness, meet new people, and get on international forums for discussion on various laws (local and foreign), and I am sure growth and success shall follow.