This interview has been published by Priyanka Karwa and The SuperLawyer Team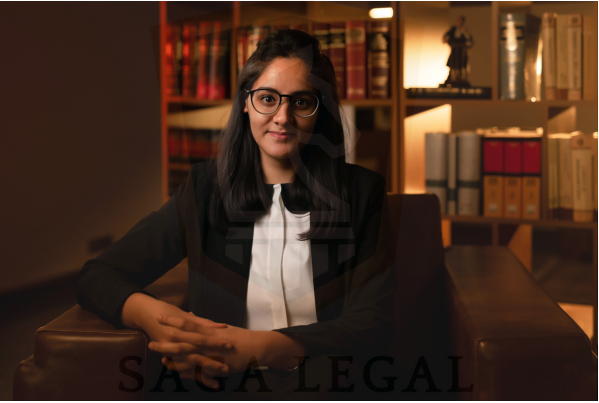 Your career journey reflects a mix of corporate dynamism and legal finesse. Can you share a defining moment or experience that led you into the world of law and compliance?
Well, thank you for putting it so nicely. In 2011, I joined the compliance team of India bulls right after completing my graduation from Sri Venkatestwara College, University of Delhi. However, my academic tryst with the Law started much earlier in 2008 when I decided to pursue Company Secretary professional course which primarily introduced me to legal world of corporate law as this course involves an intensive study of different branches of laws namely taxation, finance, business ethics, labor, costing, capital market and securities laws, etc which regulate different stages of a business entity viz. incorporation, operations and expansion, merger and amalgamations, infusion of capital, liquidation and winding-up.
While doing my CS internship, I chanced upon an opportunity to review a NDA, instinctively I expressed my interest in vetting other contracts and my superior guided my way through it and encouraged me to study IPR laws and take the DU law entrance exam. Thus, study of one branch of law led me into another and ultimately to the realm of general corporate advisory.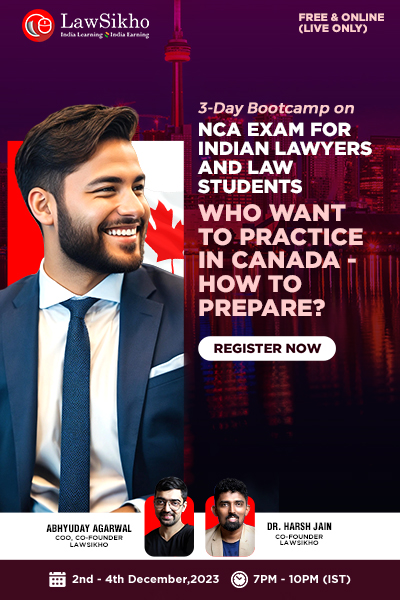 Managing a team at Saga Legal, leading corporate advisory, and handling compliance – it sounds like a lot on your plate! How do you maintain work-life balance, and what's your go-to stress buster outside the legal realm?
I wish that it is not seen as an endorsement of the 70 hours week rule in any manner whatsoever, having said that being occupied is my ZEN. Honestly, I really do not find my work stressful though meeting deadlines can be overwhelming at times. But what fun life would be without a hustle!
Also, apart from hitting the sack, setting out on a retail therapy/street food hopping/reading are my next best stress busters.
You've been recognized for your achievements at HCL, Airtel, and beyond. Could you share a particularly rewarding moment or accomplishment in your career that brought a smile to your face?
Like any other individual, awards and rewards always cheer my heart up and work as a shot in the arm to strive harder to do better than the best.
It is not every day that you wake up going to receive a gold medal. I really thank my stars to have got one from the Indian Law Institute for earning a diploma in IPR Laws.
Awards and recognition become extremely special when you get them at the time when you least expect it and you are quietly doing your good damn job.
Having said that, I do not want to sound less grateful to any of the opportunities or accomplishments that have come my way in the past 12 years of my work experience. Every "thank you" email /text from a colleague or a client, every town hall meet, every R&R session counts. I always believe and say BEST IS YET TO COME!
Your articles at Bar & Bench showcase a depth of legal analysis. Can you take us through your writing process? What inspires your choice of legal topics, and how do you balance the technical aspects for a broader audience?
Interestingly, topics of all these articles so far have been influenced by the real time legal problem statements which I have encountered during my current advisory practices vis a vis latest legal development impacting the same. It is important to write relevant and informative articles.
I put my best efforts in order to ensure that articles are structured in the most lucid way possible. The preface and conclusion usually are drafted in a manner which can be understood by a business and legal person both. The body paragraphs are mainly where the techno-legal analysis is captured, which exhibit insights from domestic as well as international laws, judicial precedences and commercial and economic factors and impact of the issues in hand.
Beyond the legal realm, your education includes a diverse range of experiences, from Commerce to Company Secretaryship and Law. How has this interdisciplinary background shaped your approach to legal problem-solving, and do you see any unexpected connections between these fields that have proven valuable in your career?
Absolutely, having a multi-skill set always helped me in approaching the legal problems in a more holistic way. My interdisciplinary background has equipped me to adopt a threefold approach to arrive at commercially viable and compliant legal solutions for our clients.
Risk Identification: My foremost concern is to identify risk for the organization (legal, commercial, financial, regulatory) attached to the transaction.
Commercial Impact: Once risk is identified, approach is to eliminate/mitigate any terms which can substantially affect the organization commercially/financially.
Compliance Cost Management: As a compliance professional, I always keep an eye open for compliances attached to terms to be agreed under an agreement. Cost of compliance should never exceed the ROI.
In addition to your legal expertise, you've volunteered at the Commonwealth Games in 2010. Can you share a memorable experience from that time, and how do you think volunteering contributes to personal and professional growth?
If I can recall it correctly, our country got this opportunity to host CWG 2010 with great effort after beating Canada in one of the bids. I consider myself fortunate to have participated in a historic event like this. I was put to a screening process in Feb, 2010 and got selected along with other 20k odd volunteers. My general and role specific training were organized at Amity University Campus by some of the distinguished personalities. As a volunteer, I was trained for various aspects like medical support, disaster management, gender sensitivity and protocols (VVIP's, media and athletes protocol).
During my volunteer experience at R.K. Khanna Tennis Stadium, I organically picked up the skills of project management, prompt decision making, creating and rotating a mix of individuals with right skill as well as will to get the show running no matter what.
Talking about experience, for me as a college student back then, it was surreal to witness national as well as international tennis sensations practicing and playing on the ground teaching the importance of resoluteness, consistency and constantly up-skilling one's game.
Cherry on top was to see our country's players win the game that evening and the tunes of the national anthem playing in the backdrop. A memory of this event is still so fresh in my mind and I fondly remember the people I met and the positive transformational impact it had on my approach to deal with life personally and professionally.
You've been recognized as one of the "Top 10 Best Women Leaders in Legal Consultants 2023" by Women Entrepreneur India. How does it feel to receive such accolades, and what advice would you give to aspiring women leaders in the legal profession?
It feels really awesome to be adjudged and be put next to my contemporaries and senior colleagues in the fraternity who constantly amaze and inspire me with their exceptional work and leadership. My life motto is She who dares, wins. So I would urge aspiring women leaders in the legal profession not to limit themselves to a mere box of existing ideas and ideologies and keep pushing the envelope. Be enterprising enough to command and create a healthy and safe work environment full of nothing but merits and sheer talent.
Get in touch with Priya Mamgain –