This interview has been published by  Priyanka Karwa and The SuperLawyer Team
Can you share a bit about what inspired you to pursue a career in law and how you ended up specializing in Intellectual Property Rights?
As an adolescent, I was actually always inclined towards joining the army as I was fascinated with the uniform and the discipline that comes with it. I had plans to go to Rashtriya Indian Military College (RIMC) for schooling but fate had other plans and that took a backseat as I grew up. As time passed, I had a young man's realisation that I was soft spoken but always wanted to put forth my point. Being a lawyer, I felt, would give me an opportunity to channelize this desire. Being a lawyer at that time, or so I thought, meant being aggressive. I had a different view though. I thought that if I blend two extremes I would rather grow as an individual. So to answer your questions, it was my desire to grow as an individual that inspired me to pursue law. As a first generation lawyer, I did not have anyone to look up to and follow the same path. Since my first day in this profession, I was more than happy to wear different hats and try out different fields of law. Having said that I was always interested in the litigation part of the profession because, as I said, my opportunity to grow as a person would, at least in my mind, come when I was appearing before a judge and thinking on my feet. While I was exploring different fields of law, one of my seniors in my early days, from whom I have learnt a lot, had specialization in IPR and gave me opportunities to explore the field.
Beyond the courtroom, we hear you're quite the legal wordsmith. What inspired you to start writing legal articles, and do you have a favorite topic you've covered so far?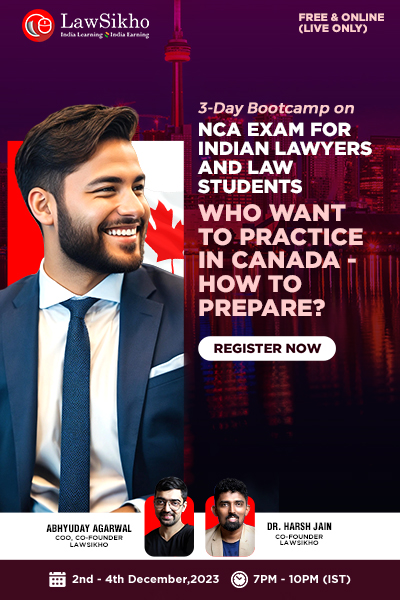 I was told in the beginning of my profession that litigation has three basic pillars which are drafting, research and appearance before the courts. Fromday one, I had an inclinationtowards drafting part of the profession and was always interested in writing. My seniors always pushed me to write articles as they always said that articles are the best way to reach people and educate those who are not from legal background. It is also a marketing tool. You can never pick one topic, but my idea of writing articles is focusing on the basic principles of law which are easy to understand from a layman's point of view.
Your expertise spans a wide range, from Intellectual Property Rights to general litigation. If you had to choose one area of law that you're most passionate about, which would it be and why?
I may get criticized for this but it will be unfair to choose one area of law. My passion lies where the client's need is. If a client's need is initiating an arbitration proceeding, I would have to go with that. If the same client wants to file a criminal complaint, it is my duty to pursue that recourse as well. But before going into different domains of law, the most important thing is to gain the trust of the client by giving the client the desired results. Having said that, it impossible to cater to every need of the client and you need to broadly identify your strengths. Since you have put the "passion" question, it would be safe to say that the commercial side of the profession whether it is a commercial suit including IPR or any branch of it like arbitration or white collar crimes interests me the most.
Being in this profession for the last 10 years and being associated with Vaish Associates since 2018, you've seen the legal landscape evolve. What do you find most exciting about the current legal environment, and are there any upcoming changes you're particularly interested in?
Needless to say that the legal profession is ever growing. The current legal environment is more commercial driven. The advent of commercial courts act and commercial courts have proved that future is more commerce driven. However, since the world of commerce has economic advantages, the courts do not want to indulge in unnecessary litigations. For this purpose, it has become mandatory before filing a commercial case to try and settle the case by filing a pre litigation mediation application which filters out such unnecessary litigations. The courts have also been reasonable in doing away with such mediation application if the court is convinced that the case in hand is urgent and that such application would hamper justice.
Since we are talking about the commercial era, one cannot forget about arbitration. Recently, it has been held that by the Apex Court in case of NN Global Mercantile v. Indo Unique Flame that an arbitration agreement cannot be acted upon if the stamp duty on the said agreement is not paid. This has led the parties entering into an arbitration agreement to pay the appropriate stamp duty which was many a times not paid due to N number of agreements with different parties, and if the same is not paid on the existing agreement, courts have the power to impound the agreement. However, a seven judge bench of Supreme Court is reconsidering the said judgment, wherein order is reserved and the same is awaited as on date.
It is interesting to see that how after covid, the courts are more digital friendly. Lawyers today have the option to appear before a judge sitting in the comfort of their home. Digital courts are established for taking up cheque bouncing cases. Court filings are done digitally. Trademark hearings are conducted through VC. Having said that, one may also argue that the profession has lost its charm by being digital and attending hearings through VC.
Your educational journey, from Apeejay School to being a first generation lawyer and becoming a Principal Associate at Vaish, is quite impressive. Along the way, were there any mentors or role models who significantly influenced your career choices or approach to law?
I feel mentors are not just people. Even situations can be mentors to you. As far as people as mentors are concerned, I would say that there are different kinds of mentors. There may be people who unknowingly help you on the way. Sometimes difficult situations are created by difficult people, but the important thing is what you can take from those situations and learn from it and treat that situation as a learning experience. In this profession, if you are a first generation lawyer, you have to be your own mentor.
Beyond the legal realm, what's a passion or interest you have that might surprise people? How do you incorporate this into your life, especially during busy periods in your legal career?
People say that I am a good singer. We had a band in my school days and I was the lead singer in that. But now it is just a hobby and a way to entertain friends and family. Besides this, whenever I get time, I love being in the mountains close to the nature.
Finally, what advice would you give to recent law graduates who are just starting their legal careers? What lessons have you learned along the way that you believe would be valuable for them as they embark on their own journeys in law?
Be thorough with whatever task is given to you. Remember devil lies in details. Choose your strength amongst the three pillars of legal research, drafting and court crafting and play with it. Do not take for granted the other pillars. Be soft spoken no matter what people say about how a lawyer should be. Never let anyone guess what is going on in your mind. Sincerity towards your profession and towards the task in hand can take you places. Lastly, it is important to understand that in the present world, unless you can market what you create, your creation may become useless.
Get in touch with Aditya Dhar-