This interview has been published by Priyanka Karwa and The SuperLawyer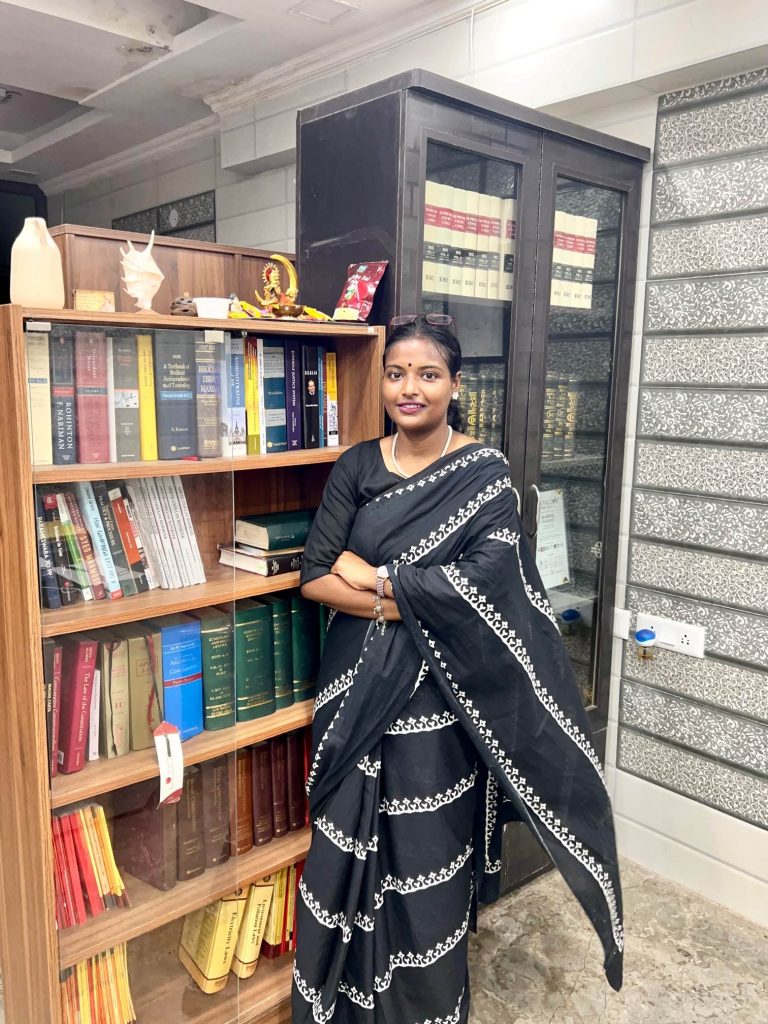 You have an extensive legal career with experience in various roles and different areas of law. can you share the story of how you got started in law and what motivated you to pursue a career in the legal field?
Choosing a career path is often a journey of self-discovery, and mine was no exception. My initial plan was to pursue journalism. I have always been an unabashed talkative soul, fuelled by a desire to communicate and express myself. I have always been fascinated with languages, especially English, Hindi, and German. So, the power of words and the art of expression held a special place in my heart. Political science was another one of my favourite subjects. All of this felt like the perfect backdrop for a successful future in journalism.
Right after my last board exam, my parents suggested that I explore the field of law, in addition to pursuing a career in Journalism. At first, I was somewhat hesitant. But as they say – curiosity is a powerful force. As I delved into the subjects covered in law entrance exams, a transformation occurred. Legal concepts and the intricacies of the justice system began to grip my imagination. The more I learned, the more I realized that law had the power to shape societies, challenge injustices, and, most importantly, provide a platform to voice my convictions.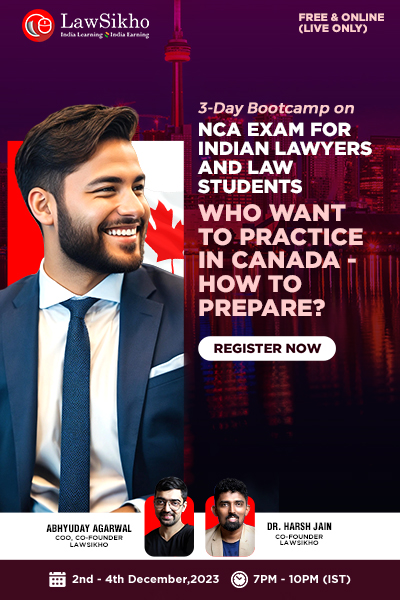 So I decided to take the plunge and appear for law entrance exams. To my delight, the study of law ignited a profound passion within me. It wasn't merely an alternative path; it was a calling I couldn't ignore.
I achieved a commendable rank in the Delhi law entrance exams, and got my admission to Amity Law School, Delhi (Guru Gobind Singh Indraprastha University). At that time i.e. in 2007, Amity Law School, Delhi was recognized as the 7th best law college in India.
My decision to enter the legal profession is not solely rooted in academic interest; it's also deeply intertwined with a rich family legacy that has shaped my aspirations. From a young age, I heard captivating stories about my grandfather (Dadu), the late Sh. Jadhugopal Majumdar, who was a renowned criminal lawyer in Bangladesh. Unfortunately, I could never see him in person but his reputation as a legal luminary and his unwavering commitment to justice made a lasting impression on me.
In addition to my grandfather, my family boasts another legal stalwart in the form of my father's maternal grandfather, the late Sh. Sharatchandra Sengupta. His brilliance in the legal profession was so evident that people at that time used to admire him as the sharpest of lawyers in Bangladesh. He selected my grandfather as his son-in-law, recognizing the extraordinary talent and dedication that ran in the family. The union of these two legal luminaries not only enriched our family history but also cemented the importance of the legal profession as a cornerstone of our legacy. Many of our family members hold a firm belief that, following in my grandfather's footsteps, I have the potential to carry the torch forward.
How do you manage and oversee a diverse team while handling cases across different locations in your current role as the Founder of the Law Office of Paromita Majumdar?
I firmly believe that effective leadership begins with personal growth and capability development. To lead a team successfully, one must first become a credible individual that others can look up to. A leader must lead by example and by themselves demonstrating the values they expect from their team. It's a principle I hold dear and consider fundamental to any leadership role. This not only builds respect and trust within the team but also provides a solid foundation for effective leadership.
I also believe that as a senior, you should be well-acquainted with the unique strengths of each of your team members. In a dynamic place like Delhi – where there are numerous courts and tribunals to be covered in a single day – it is important to be able to delegate tasks to the team strategically according to their expertise, capabilities and interests. It's a practice that not only enhances our productivity, but also encourages their personal and professional growth.
However, I won't sugar-coat the challenges of managing an inter-city legal team. It demands trust, self-discipline, constant evaluation, follow-ups and introspection. The demands of this profession can leave little room for your personal life. Yet, amidst these complexities, there is a deep satisfaction in doing what you love.
I especially relish being involved at every level, from coordinating with associates outside Delhi to personally representing our clients when required. Stepping out of my comfort zone and practicing in courts outside Delhi has been particularly fascinating. While Delhi has always been my primary place of practice, I have a deep appreciation for the unique procedural intricacies of other cities. I love making professional bonds with lawyers practising in different regions of the country. These bonds prove invaluable when our clients require representation in cities beyond Delhi.
Time management in order to make the travel plans is another challenging aspect, sometimes when I have to attend a matter outside Delhi, and there are matters also listed in Delhi Courts, that is when my immediate team in Delhi comes to the rescue.
In essence, managing a legal practice and a dedicated team is a dynamic and intricate process. It requires a shared commitment to delivering the best service to our clients, a willingness to adapt to new situations, and the ability to work together, even when geographically separated. The satisfaction of this journey is not only in the legal victories but also in the bonds forged and the sense of purpose that drives us forward.
Your career includes experiences in different law firms. How has each experience contributed to your growth as a legal professional, and what key takeaways have you gained from working in various law offices?
My path in the legal profession has been a unique and purpose-driven one, guided by a dream to practice in the top court of the country. From the outset, I harboured an ambition to argue cases in the apex court, even without fully comprehending the need to lay a robust foundation in the lower courts first. After graduating, I approached Madam Bina Madhavan, a well-respected legal practitioner, and expressed my desire to work as a chamber junior in the Supreme Court. However, Madam Bina Madhavan provided me with invaluable guidance. She emphasized the importance of acquiring a profound understanding of the trial courts and the fundamental legal procedures before setting my sights on the apex court. Her wisdom resonated with me, and I am forever grateful to her for steering me in the right direction.
And so, I embarked on a journey of exploration and self-discovery. I joined a chamber in Tis Hazari court, Delhi, and spent a significant period, nearly two and a half years, practicing in the District courts of Delhi. During this time, I immersed myself in a diverse array of cases, including bail applications, matrimonial disputes, cheque bounce matters, cases of cheating, theft, and more. This first-hand experience equipped me with a well-rounded perspective on the legal profession.
Crucially, my time in the District courts exposed me to the nuts and bolts of legal work, which I consider essential for every lawyer. Beyond courtroom appearances, I mastered the art of filing, navigating and rectifying procedural defects, re-filing, handling PFRC work, ensuring the proper service of summons and warrants, and the meticulous process of preparing bail surety bonds. It became evident that the role of a lawyer encompasses far more than courtroom advocacy, and I embraced this holistic approach to the profession.
In 2014, I took a significant step towards my dream when I joined Mr. Ankur Mital, an Advocate-On-Record. He generously provided me with the opportunity to assist him in my first matter before the Supreme Court. This experience was akin to taking my first significant step towards my long-cherished goal.
Subsequently, in June 2015, I joined J.S. Wad & Company, a well-regarded Advocate-On-Record office in Delhi, further deepening my understanding of the legal intricacies involved in Supreme Court practice.
From 2018 to 2023, I extended my horizons by associating myself with various law firms in different capacities. This enriching experience allowed me to continually evolve as a first-generation lawyer, discover my true passion, and build a well-rounded foundation in the profession. After 11 years of hard work and learning, I started the Law office of Paromita Majumdar (LOPM) in June, 2023 and have been enjoying the journey till now. Ups and downs are part of the profession; all days are not good days however there is a different kind of mental satisfaction which I get by doing my own work in my own way. I have a wonderful team of associates who are always ready to accept and meet any kind of challenges that are thrown at them be it late night drafting, urgent filing or handling a difficult client or any complicated legal research. Hence I am glad to have my team which is very supportive and never lets me down in situations of crisis.
In essence, my journey reflects a deliberate and dedicated approach to the legal profession. I granted myself the time and exposure needed to learn, grow, and discern my true calling within the legal landscape. Today, I stand before you as a lawyer deeply committed to the pursuit of justice and equipped with a multifaceted skill set, honed through diverse experiences and unwavering determination.
You have worked on a wide range of cases, from civil and commercial matters to bail applications and demolition cases. Can you share a memorable or challenging case from your current role and you approached it?
When one practices at the pinnacle of the country's legal system, encounters with idiosyncrasies become an inherent aspect of the profession. In such a realm, parties often find themselves at the culmination of their legal journey, having exhausted all available remedies and received unfavorable rulings from lower courts. It is in this ultimate juncture that they turn to the apex court, hoping for some relief. The most formidable challenges arise in cases where petitioners apprehend to get arrested at any moment or the impending demolition of their properties.
In these urgent scenarios, time becomes a scarce resource, and the preparation of Special Leave Petitions (SLPs) is a task that demands overnight dedication. The immediate pursuit of a hearing becomes paramount, leading to SLPs being drafted hastily and filed the next morning. Amidst these high-pressure circumstances, a particular case from my initial days of independent practice stands out—a case which brought me some recognition in the Supreme Court of India.
This memorable case involved individuals hailing from economically weaker section of society, struggling with demolition notices issued by the Municipal Corporation targeting their homes. Initially hesitant due to strong adverse observations from the High Court, I eventually acceded to their persistent requests and filed SLPs on an urgent basis.
The pivotal moment arrived on the day scheduled for the houses' demolition at 2:00 PM. At 10:30 AM, positioned at the top of the mentioning list in Court No. 1, I presented the matters before the Honorable Chief Justice of India. Describing the urgency and gravity of the situation, I sought the court's intervention. The Honorable CJI, acknowledging the exigency, graciously granted a 3-day stay order, providing a temporary relief until the matters could be heard on their merits.
Those 72 hours proved crucial, affording the petitioners a breathing space to fortify their case and secure the services of a senior advocate. Although the SLPs were eventually dismissed due to technical reasons, the experience proved to be a defining and challenging chapter for both myself and my team. It not only showcased our dedication to justice but also served as a testament to our resilience in the face of adversity.
You have empanelled with private companies as their legal counsel, handling due diligence, drafting agreements, and advising on legal issues. What are some common legal challenges companies face in their day to day operations, and how do you assist them in addressing these challenges?
I am a legal counsel for some mid-level NGO's, IT firms and builders. A prevailing concern among the IT enterprises revolves around challenges emanating from employment contracts and the safeguarding of confidential data. A recent case which I am dealing exemplifies the ramifications of a poorly drafted Non-Disclosure Agreement, wherein the company incurred substantial losses. An ex-employee exploited the inadequacies in the agreement, absconding with confidential data, the company laptop, and important softwares, collectively valued at over 10 Lakhs. Civil and criminal proceedings have been duly initiated against the said employee by my office.
Besides, Trademark clashes also stand out as another recurrent issue for such companies. We often are required to draft cease and desist notices, responding to instances where similar marks are utilized by other entities in the same class of services.
On the builder's front, a pervasive challenge pertains to project completion issues, often resulting in legal actions instigated by aggrieved home-buyers. I recently aided a distinguished builder in Mirzapur to effectively abandon a project, rescind all allotment letters sans legal repercussions, and resolve outstanding litigations. My approach pivots towards proactively seeking solutions rather than dwelling solely on challenges. The overarching goal is to position the client in a win-win scenario, maximizing outcomes with minimal investments.
Apart from handling the litigation and Arbitration work, my practice extends comprehensively to cover a spectrum of contractual work crucial to these businesses, including franchise agreements, collaboration agreements, and more. Emphasizing the importance of articulating clauses with precision to avert ambiguity, my office diligently ensures the legal instruments align seamlessly with the client's objectives.
Moreover, recognizing the aversion to protracted legal battles, our clients often seek preventive actions to avoid visiting courts. Most of my clients seek my opinion before entering into any agreement or any kind of arrangement with any party in order to avoid any future conflicts. These facets summarizes the multifaceted support my office extends to the companies with which we are currently empanelled, underscored by a close and collaborative working relationship that occasionally leads to on-site visits for document reviews.
In your role at Legacy Law offices, you managed the dispute resolution team and handled arbitration cases, could you elaborate on intricacies of Arbitration , especially in the context of construction contracts and share any notable cases or challenges you encountered?
Arbitration holds a special place in my legal affinity, primarily due to its non-adversarial nature, emphasizing meticulous evaluation of contractual clauses by an impartial arbitrator. In the realm of construction contracts, arbitration has emerged as the preferred method for dispute resolution. Common issues in construction disputes encompass aspects like payment disputes, contract scope, design discrepancies, quality and safety concerns, and losses incurred due to unforeseen events, such as Acts of God.
In the constitution of arbitral tribunals for construction disputes, parties are choosing a judicious blend of technical and judicial members. This ensures that the tribunal comprises individuals possessing a comprehensive understanding of technical intricacies related to construction projects, often including retired government chief engineers and architects etc. Remarkably, detailed dispute resolution mechanisms are now integral components of construction contracts, tailored to the unique demands of each project, promoting efficiency in both time and cost.
Notably, these contracts often incorporate multi-tier dispute resolution processes, encapsulated in escalation clauses. For instance, a Nego-Med-Arb clause may stipulate a sequence of negotiations, formal mediation, and ultimately binding arbitration. In instances where negotiation, conciliation, or mediation fails to yield resolution, parties often progress to binding arbitration.
In India, the Arbitration and Conciliation Act, 1996, governs the procedural aspects of arbitration. This legislation provides clarity on arbitrator appointment procedures, interim relief from courts or arbitrators, judicial interventions, and the setting aside of arbitral awards, encompassing both domestic and international commercial arbitrations. A nuanced understanding of this Act, coupled with the specific dispute resolution clauses within the contract agreements, forms the pathway to effective dispute resolution.
I remember a particularly intriguing arbitration case involving the Food Corporation of India, concerning the construction of food grain silos, a mere ambiguity in a clause led to unreasonable delay in appointment of the Arbitrators and multiple petitions under Section 9, 11 and Section 14 before the Hon'ble Delhi High Court. Meanwhile, our client's bank guarantees were also encashed. The crux of the matter revolved around whether the reference to certain rules in the clause was mandatory or if parties had the flexibility to mutually choose alternative rules. Ultimately, a three-member arbitral tribunal was appointed by the court, and the disputes were successfully referred to arbitration.
During my tenure as Associate Partner at the Delhi office of Legacy Law offices, I had the privilege of leading a dynamic team in dispute resolution under the astute management of Mr. Gagan Anand, Managing Partner, and Ms. Sadiqua Fatma, Senior Partner—both exemplary mentors. Under their guidance, I navigated several compelling arbitration cases and secured favorable awards for our clients.
A pivotal moment in my professional journey unfolded when I argued on behalf of a contractor in arbitration proceedings related to the construction of a tunnel in Jammu and Kashmir. While the award favored our client, it currently faces challenges before the Hon'ble Delhi High Court. The crux of the matter revolved around a project suspension, an action not expressly covered in the contract. Despite the withdrawal of a writ petition challenging the suspension, the authority attempted to reopen the issue before the learned sole arbitrator, a move promptly disallowed.
In addition to the tunnel project, I've had the privilege of handling various arbitrations involving the construction of tunnels, roads, silos, bridges, and dams, each presenting unique challenges and opportunities for resolution
You have briefed and worked with renowned senior counsels in the Supreme Court of India, what is it like to collaborate with such eminent legal professionals, and how does this collaboration influence the outcome of cases?
During the period spanning from 2015 to 2019, while employed with an AOR (Advocate on Record) firm, I routinely found myself in the privileged position of briefing esteemed senior counsels in India, such as luminaries like Mr. Mukul Rohatgi, Dr. Singhvi, and Mr. Kapil Sibal. Engaging in conferences with these legal stalwarts provided me with a unique opportunity to closely observe their cognitive processes and strategic approaches to various cases. In the presence of such legal luminaries, direct instruction was often unnecessary, as their methodical application of law and logic served as an invaluable educational experience for me.
Collaborating with these eminent seniors bestowed upon me the profound advantage of assimilating their distinctive thought processes. Witnessing their adept and precise application of legal principles not only enriched my professional skills but also cultivated a deeper understanding of the nuances within the legal profession. The result-oriented nature of our conferences necessitated the seniors to expeditiously apply their theories and logics to legal questions, formulating effective solutions and strategies customized for the upcoming hearings.
I remember, in a case where we were unable to formally brief Mr. Rohatgi due to his demanding schedule, he reassured us that he would grasp the matter during the court proceedings. Positioned outside the courtroom, with our matter just 10 items away from its turn, I was taken by surprise Mr. Rohatgi appeared suddenly and asked me for a concise overview of the five crucial points of the case, I swiftly adhered to his instructions and provided the briefing within a mere five minutes.
I literally wondered, armed with this brief yet comprehensive understanding of the matter, Mr. Rohatgi entered the courtroom and adeptly presented those five points before the bench. The outcome was a stay order secured promptly for our client. As a budding legal professional, these instances became invaluable take-home lessons for me. Similar encounters with other senior lawyers further compelled me to refine and streamline my approach to applying legal reasoning whenever confronted with a complex legal issue.
Finally, what advice would you give to aspiring lawyers looking to specialise in specific areas of law like business law or arbitration?
My first and foremost advice to aspiring lawyers is to invest ample time in evaluating their areas of interest before making any hasty decisions. Particularly for first-generation lawyers, patience is paramount. The legal profession demands a profound commitment to reading and comprehending the practical dimensions of the law. Reflecting on my early experiences, a seasoned colleague once wisely remarked that the five years of legal education merely serve as a ticket to the movie—the true narrative unfolds when one enters the realm of actual legal practice. There is a huge difference between the theoretical studies and the realities of actual legal practice.
Furthermore, I urge young lawyers to prioritize reading the law thoroughly before dispensing advice to clients. A proficient lawyer is, above all, a diligent reader. Repeated readings of a document can lead to different interpretations, highlighting the nuanced complexity of legal matters. Staying abreast of the latest Supreme Court rulings and legislative amendments, attending seminars, and engaging in continuing legal education is crucial. Being well-versed in the current legal landscape allows you to confront situations armed with the knowledge of prevailing laws, enabling you to apply them judiciously to the specifics of a case and determine the optimal course of action.
When delving into business laws and arbitration, both of which involve extensive document analysis, it's essential to recognize the inherent significance of each document. In arbitrations, voluminous files are commonplace due to the fundamental role of document interpretation. Understanding the intricacies of a case and securing a favorable order or award for your client hinges on a meticulous examination of these documents. Notably, many of these documents are crafted by corporate entities through their in-house legal advisors, rendering the identification of loopholes challenging. A thorough and patient analysis of these documents is the key to navigating and finding solutions in these intricate areas of law. My last advice would be to always uphold the highest ethical standards in your practice. Integrity is crucial in building trust with clients, colleagues, and the legal community. By steadfastly adhering to the principles, you not only preserve your personal integrity but contribute to the overall credibility and trustworthiness of the legal profession.
Get in touch with Paromita Majumdar —