This interview has been published by Ayush Verma.
What was the motive or inspiration to join the legal field?
There was no specific reason for joining the legal field. I did my graduation with honors and simultaneously studied company secretaryship and pursued a law degree. I had a sense that in the future, the legal profession would acquire prominence, and fortunately, I was right.
As General Counsel of a conglomerate, what functions of the company do you look over?
The Hinduja Group, with an annual turnover of USD 15 billion has 150,000 people working in 60 odd countries. We are in 12 business verticals and we carry out our business in more than 100 countries on five continents. I am involved in the Group's legal matters worldwide. I am also the director for several group companies in seven countries. In essence, I advise the group companies and the ultimate promoters in legal and strategic matters.
In your entire career trajectory that we know of, you have always worked as an in-house counsel, did you always have the same plan?
In my entire career so far, I have worked in-house. I never considered joining a law firm. When I started my career, working in a law firm was not fashionable, so to say. Since the Indian economy did not open up, the applicability of corporate laws was severely restricted or limited. Today the situation has changed considerably and there is good demand for corporate lawyers in external law firms. Be that as it may, I do not regret my decision as yet!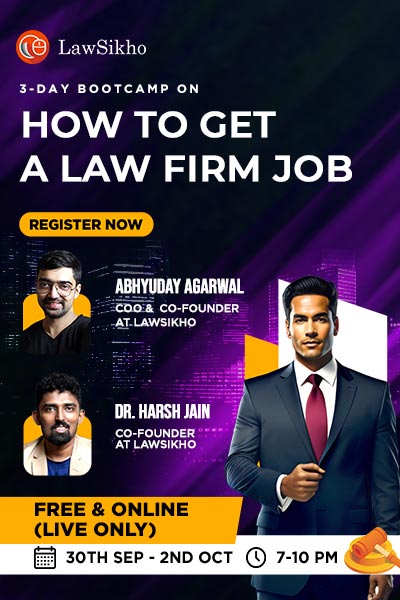 You're the in-house of a multi-billion dollar company, how does one make decisions, when they shoulder a huge responsibility such as yourself?
Decision-making requires certain individual qualities. You need to understand your organization, its products, strategy, its people, and most importantly which decision to take at the appropriate time. In today's business, time is money and you need to decide as fast as you can. There is no perfect decision, so do not aim for perfection but take timely decisions and never regret afterward. When course correction is needed, do the course correction.
How has life changed after moving to London? What are some challenges you faced as an immigrant?
In India, I was the General Counsel and Company Secretary simultaneously in several large public sector, private sector, joint sector, multinational, and privately held organizations. What I learned in these organizations came in handy when I joined the Hinduja Group which is a conglomerate. London is the nerve center of the global legal profession. You won't survive here unless you have the knowledge and ability to perform. After arriving in London, I acquired further qualifications in law and chartered secretaryship. Then I started updating my legal knowledge on a continuous basis which I do even today. Fortunately, I have not faced any problems being an Indian. Our global headquarters in London, where I sit, have got nationalities from many countries around the world.
Do you believe AI will replace the majority of the human force in the legal profession in the upcoming years?
Artificial Intelligence (AI) has become an enabler or a tool to assist us in our work. Its application and expansion in in-house legal capacity would depend upon the benefits it would bring as compared to the cost. You may rest assured that there is no replacement of human beings by AI.
During the pandemic, how have you adjusted to the shift to a virtual workspace? In your opinion, how can senior members of the industry adapt to the same?
The current situation and its impact on human life are profound. However, it has created an opportunity to work from home (WFH). The concept has both advantages and disadvantages which we are aware of. Human beings are receptive to changes of all kinds. We have adapted to the new reality of WFH. In our Group, I am involved in many big business deals that have been ongoing during the pandemic while working from home.
You're a member of several education societies, and address the younger members of the industry frequently; what are the key differences between lawyers of your era and today's generation?
What I learned as a student of law has got no relevance in today's world. Almost all the laws that I learned have become irrelevant today. This has been happening for decades and not only now. You have to keep yourself updated in order to remain relevant. This is true for any generation. I mentor students and I am involved with the Queen Mary University of London in its advisory council which shapes up post-graduate courses. Whenever I address students, I preach what I practice, and if you do not remain a student all your life, you become irrelevant in your profession.
You have had the honor of addressing students at Harvard Law School; why has your interest in mentoring the younger generation not translated into teaching?
Along with my employment, I have always been involved in teaching. During my days in India, I was a part of the guest faculties of three well-known universities apart from several academies. I was the paper setter and examiner in professional courses like the Company Secretaryship. Even in London, I address students of several universities. I have not taken up a full-time teaching job. However, I address seminars and conferences all over the world throughout the year. You never know, I may become a full-time teacher in the future!
We see a lot of younger lawyers complain about burnout or lack of work-life balance. How have you maintained the right balance being in this career for over 40 years now?
A lot would depend upon your desire to maintain a work-life balance. 24 hours a day has got a lot of time. Try to see it half full rather than half empty. Use your technology effectively without being excessively reliant on it. Try to do things more efficiently and work on your multi-tasking ability. My strength comes from my family. Therefore, they will always remain my first priority.
What major changes do you anticipate in the legal profession for the coming years?
Lawyers need to understand business. While remaining academically inclined, they must develop skills to provide practical solutions to the problems being faced by the business. They need to become an integral part of the commercial activities of an organisation and provide value if they wish to remain indispensable.
Looking back on your journey, can you share with us a few career-defining moments that inspire your present work ethic?
There are many. The most difficult thing in my professional career is to have the courage and ability to say no when work ethics demand it which I have done many times in my career. Trust me, it gives confidence to your employer. However, it should be used judiciously.
What advice would you like to give to the present set of law students and lawyers?
Be a lifelong student; update and upgrade your knowledge all the time. Bee articulate whenever you are conveying your thought process. Be sensitive to the needs of others, be helpful and above all, be a good human being. At the end of the day, it is all that matters.