Aditya Chatterjee graduated from Gujarat National Law University, Gandhinagar. His aspirations to become a litigator led to his internships with Mr. Nikhil Nayyar, Advocate-on-record, Supreme Court and at Nayak & Srikumar (now Keystone Partners). He is also the Founder Editor of "The Colloquium", an online views journal.
His mooting achievements include the Best Memorial Award at the India Rounds of the 53rd Philip C. Jessup International Moot Court Competition where he was also adjudged Fourth Best Advocate. He is currently working at Keystone Partners. In this interview he talks about:
Law school experience at GNLU
Pursuing litigation as a career
Founding "The Colloquium"
What motivated you to pursue law as a career?
Atticus Finch from To Kill A Mockingbird 🙂 (Seriously!)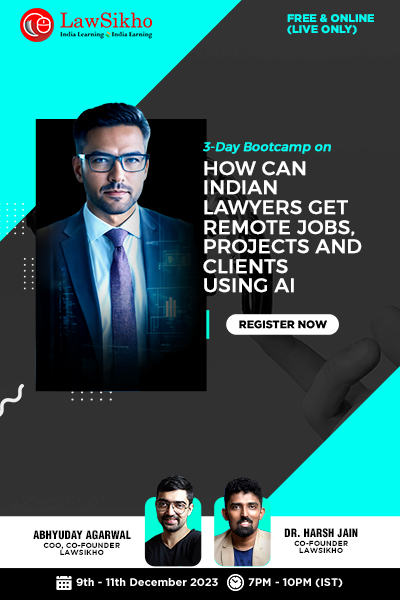 Tell us a bit about your time at GNLU.
Five years in law school have, without doubt, been my best days so far. I learnt a lot from what was taught in class and even more from just being in law school (read: hostel). I was not the exam-driven studious kind and was nowhere close to being among the toppers in class; all the same I quite liked studying and went about it in my own way. I was more involved in say organising a screening of 12 Angry Men than I was in scoring well in the evidence law paper. The approach adopted with most courses in law school certainly exposed the inter-disciplinary nature of the study of law to me. I did not like courses where we only stuck to text book material. I am grateful to some of the professors at GNLU for allowing me the freedom to explore subjects just the way I wanted to. I think somewhere this freedom has contributed to my being able to decide on litigation as my career choice early on in law school.
And academics apart…
In college I spent a great deal of my time in running GNLU's cultural committee and starting the film club and photography club. One of football, volleyball or badminton featured in my daily schedule. I dabbled in debates and quizzes; had my share of mooting as well.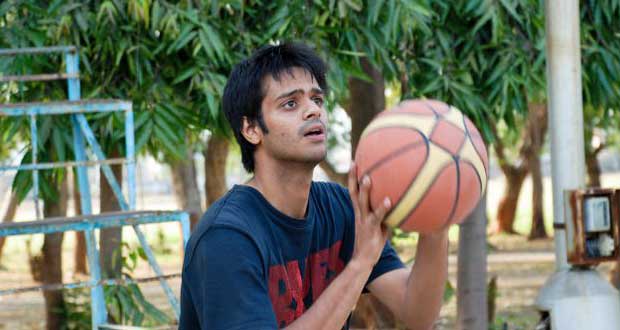 How would you compare your alma mater with other premier law institutes in India?
I don't see how I can make an objective comparison. I have after all studied only in GNLU and know very little about how things are in other law universities. That said, I think GNLU has some extremely good faculty for some subjects, while also having its share of subjects that I would not count among GNLU's strengths. This I assume would be the case in most other law schools as well. The important bit for me however is that, the attitude to academics in GNLU has not been completely blinkered by an examination centric system. We had enough happening around the core curriculum to keep the courses lively.
Please tell us about your approach towards academics while in college.
My approach to academics in college was somewhat unconventional. My CGPA was nothing great. I was essentially a five-point someone and just about managed to cross in to higher grades on a couple of occasions. I did not attach too much importance to studying for exams and scoring high marks. I however did put in a lot of effort into and spent more time on projects and class presentations. At times I volunteered in researching for classes as an informal teaching assistant, while also teaching a few modules to junior batches.
Tell us about the kind of internships that you did while in law school. Did you have any such experience during an internship which helped you decide your career choice?
I came in to law school with the idea that I would someday want to argue in court. Litigation was my calling and I picked internships accordingly. I applied for internships based on recommendations from friends who had previously interned under certain lawyers or on suggestions from my bosses at a particular internship. I started off with placements with lawyers who had large trial court practices and then moved on to High Court and Supreme Court internships.
There was a criminal law (trial) internship that I did in Bangalore with special focus on forensic evidence. Mr. Shankarappa's (advocate on the criminal law side in Bangalore) practice had a great variety of such matters. I assisted in the evidence stage of a murder trial involving the death of a call-centre employee in Bangalore. This exercise involved a fair bit of understanding of how forensic evidence works. Also this particular case had attracted considerable media attention and had generated some public opinion. To some extent, during this particular internship I was taught to understand things the way a lawyer is expected to, without being too influenced by opinions created outside the case file.
All my internships have been hugely beneficial. The third year onwards, I deliberately chose to work in smaller offices where the amount of work outweighed the number of lawyers.  During most of my internships I got deeply involved in the cases that were assigned to me and tried to go about research and preparations as if I was going to argue the case. Internship experiences in the chambers of Mr. Nikhil Nayyar, Advocate-on-record, Supreme Court and at Nayak & Srikumar (currently called Keystone Partners – where I am now employed) egged me on to take up litigation straight out of college.
What are the biggest hurdles and challenges of a litigation career? How do you deal with them and with litigation generally?
Well, I still am in the early days of my career and challenges are a daily feature. The initial few days I just spent in coming to terms with how little I knew of how courts work.  Over time you learn on the job and things seem more comprehensible, you feel less clueless. The manner in which you deal with these challenges matures with time, as you better your understanding of the job, the law and court procedure. In the first couple of months as a litigating lawyer my sole aim was to see a hearing through without making a fool of myself. There sure were times when I did not manage that, but I must concede that every court outing, good or bad, has been a big learning experience. The only way to learn and get better, I would think, is by spending productive hours in court, preparing thoroughly for every hearing and perfecting your basics. As for court craft, there is no real way of learning it. You probably develop it for yourself by appearing in court regularly and from watching senior colleagues in action.
As for the second part of the question: Progress in litigation can be slow and testing; the only way forward is by constantly keeping at it and innovating your way through trying situations. At the end of it all though, the high that follows a good day in court makes litigation worth all the time and labour it demands.
What are the essential soft skills that a law student aspiring to make a successful career in litigation should work on?
Just the willingness to learn and the drive to keep at it.
You are the Founder Editor of 'The Colloquium', an online views journal. Please tell us about the experience. What made you start this website?
The initial idea was to create some sort of a platform for stories and news that are not considered news worthy by the mainstream media. Unfortunately most of the mainstream media is constrained by market limitations. The attributes that a particular story needs to boast of to make it to television studios or appear in print ensures that certain kind of news (or views) will forever be denied space. On the other extreme some very pertinent issues of public importance get limited to discussions in peer-reviewed academic journals.  The Colloquium has in its own small way tried to provide space to lesser heard stories.
The experience of running the journal has been very educative. The interviews with Capt. Lakshmi Sehgal, Justice V R Krishan Iyer and Shyam Benegal have been most memorable. It gave me the opportunity of documenting glimpses of some notably extraordinary lives.
You've represented your university at prestigious moot court competitions. How significant do you think mooting is for law students?
Mooting can help introduce oneself to preparing a brief or researching on a point of law. That said, it cannot claim to compare with the experience of researching or drafting for a case in court. Moot courts do not always demand a nuanced understanding of the law as much as it recognises the ability to argue a certain legal proposition. As for significance to a law student, I would rate a good internship experience over a good moot experience. But given all of this you cannot take away from the excitement and fun that mooting brings with it. To some extent it teaches you that a good argument in law cannot be confused with good oratory. That substance assumes priority over style and diction is a lesson that mooting has taught me.
Your team secured the 'Best Memorial' award at the India Rounds of the 53rd Philip C. Jessup International Moot Court Competition. Additionally, you were also adjudged the Fourth Best Student Advocate. How did you go about your preparation?
The credit for this does not belong to me. I was fortunate to be a part of a very good team. The preparation was gruelling, at the same time very enjoyable. We spent a lot of time having heated arguments on propositions that we wanted to plead. It helped that two of my team-mates had very well-reasoned opposing views on almost every point, and thus drafting memos for rival sides became a tad bit easier. Our research was quite exhaustive and a great deal of effort went into ensuring that our memorials were unblemished. With a huge chunk of the ground work having already been done, a decent performance during the argument rounds did not seem very difficult.
You have also since drafted moot problems and judged argument rounds. What was the experience like to be on the other side?
Far less stressful!
How important do you think that extra-curricular activities are to a law student? How can one manage time effectively?
I did not manage my time effectively. I devoted almost all my time to extra-curricular and co-curricular activities. My approach was simple – I got involved in anything that interested me and everything that I thought was worth exploring. Working on college journals, heading the cultural committee, debating, quizzing, films, photography and sports, all of these exposed me to things that a text book would never teach me. These activities in fact made classroom learning more engaging. Law school would have been quite drab had it not been for these experiences.
As a concluding message, what would be your suggestions to law students?
Do not let 'recruitments' take control of your life in law school.
For most of us law school happens just once, have fun while it lasts 🙂