Ajay Verma graduated in law in the year 2000 from Agra College affiliated to Dr. B.R. Ambedkar University (Formerly. Agra University) after pursuing a bachelor's degree in science. In his final year, he interned under Mr. Jayant Bhushan, the then Standing Counsel to the Central Government and joined his Chambers after graduation. After a few years of core litigation practice, he started his law firm Juris Chambers in 2003.
In this interview he talks to us about:
His pre-law school days and experience with the National Cadet Corps (NCC)
Decision to pursue college against pressure to join the family business
His interests, activities and internships in law school
His learning experience under Mr. L. Nageshwara Rao, former Senior Advocate, presently a sitting judge of the Supreme Court
Starting up with Juris Chambers
His passion about human rights and involvement in the International Bridges to Justice as a Senior Fellow
Completing the International Investigator Course from the Institute of International Criminal Investigations and being accredited as a War Crime Investigator
Please introduce yourself to our readers. Where were you born, brought up and completed your basic education? What was your initial career plan?
I was born and brought up in Agra. I did my Bachelor of Science and LL.B. from a very old institution called the Agra College, which was established in 1823 by the endowments bequeathed by Pandit Gangadhar Shastri Ji, a renowned Sanskrit scholar in the service of Madhav Rao Peshwa of Gwalior. It is the oldest and biggest educational institute of northern India. During my college days I was actively involved in the National Cadet Corps (NCC) which motivated me to join the armed forces. I was an Aeromodeller during that time.
You completed a B.Sc. (PCM) and also completed NCC Certificate (Air Wing) with Grade A. When you had a strong background in science and defence, why did you decide to take up law?
Being a son of a jeweller, I had a lot of pressure from the family to join business. When I joined college, children of my relatives joined their respective family businesses. I was criticized by my relatives for not following this tradition. When I was applying for Air Force and Army through NCC direct entry, I realized that I must continue with my studies. Till the time I joined law school, I was not aware of its importance. However, once I started learning about law and the role of a lawyer in the society, I became passionate about legal practice. During my college days I participated in Indo-Nepal Cycle Expedition from Agra-Kathmandu-Agra for approx. 2500 KM organized for International Peace and Unity by the NCC. This expedition inspired me to continue towards pursuing my goals in life.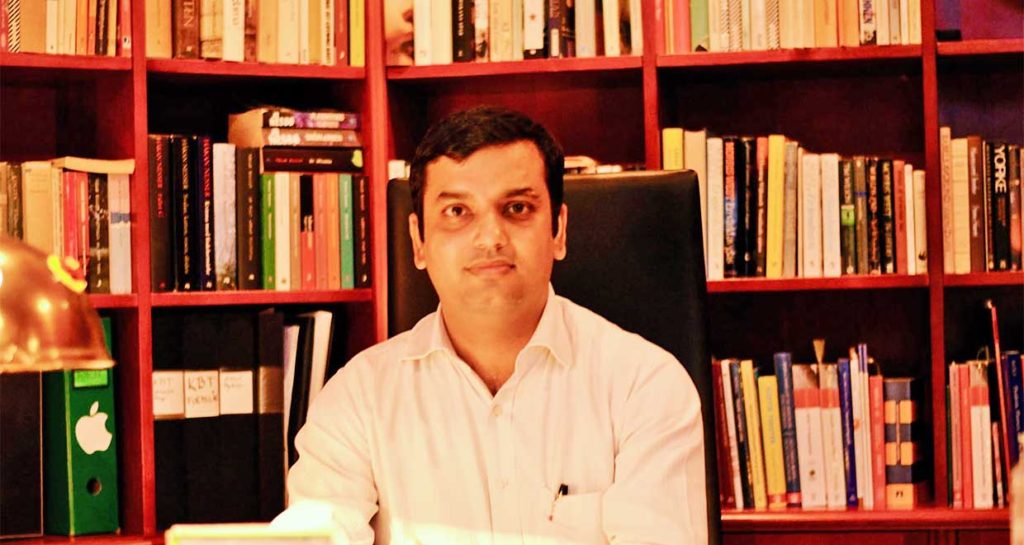 How was your law school experience? Looking back, is there anything you wish you had done differently? What activities were you involved in when in law school?
(Ajay pursued law from Dr. B.R. Ambedkar University [Formerly Agra University] and qualified in the year 2000)
The biggest challenge we faced during law school was with the curriculum, where only theory was taught. It was really challenging for a student of science to start learning about law. The best opportunity we got during our college days was our study circle which was created by our Principal Dr. Mukhtiyar Singh and Dr. N.K. Gosh, a very competent professor of English Department. Additionally, I used to participate in various debate competitions. We also wanted to conduct moot courts but we were not equipped enough in terms of the infrastructure.
Did you complete any internships as a law student? Please describe each of them and your reasons for taking them up.
In the year 1999, during my final year I joined the Chambers of Mr. Jayant Bhushan, Senior Advocate as an intern, who was the Standing Counsel to the Central Government at that time. During my internship, I learnt many skills from Mr. Bhushan, who was not only a good orator but also one of the finest Senior Advocates in the Supreme Court of India.
How have additional  diplomas been useful to you later in your career? Do you think such additional certificate courses and diplomas are essential for a law student?
(Ajay completed a Post Graduate Diploma in Cyber Laws and a Post Graduate Diploma in International Trade Laws from the Indian Law Institute, New Delhi.)
Yes, I feel additional certificate courses and diplomas help students to expand their knowledge from traditional law curriculum to a specialized field of law. Interestingly, while I was interning under Mr. Jayant Bhushan, I joined these courses. Initially it was tough for me to handle internship in Delhi and college in Agra at the same time.  So I decided to travel from Agra to Delhi thrice a week to attend the chamber of Mr. Jayant Bhushan besides my evening classes at Indian Law Institute.
How was your initial experience in litigation? Did you plan to continue with litigation at that time?
(After graduating, Ajay worked at the Chambers of Advocate Jayant Bhushan followed by Sikri & Company and thereafter at the Chambers of Senior Advocate L. Nageshwara Rao, Supreme Court.)
While in the office of Mr. Bhushan I decided to shift to Delhi to practice law. After Mr. Bhushan's office my experience with Sikri & Company was also very good where I learnt about service law and industrial law. This office had a very good learning environment. I planned to continue with litigation and with the urge to learn more I joined the office of Mr. L. Nageshwara Rao, Senior Advocate, Supreme Court.  Those were my golden days of learning when I was with Mr. L. Nageshwara Rao Sir who is now a sitting Judge of the Hon'ble Supreme Court of India.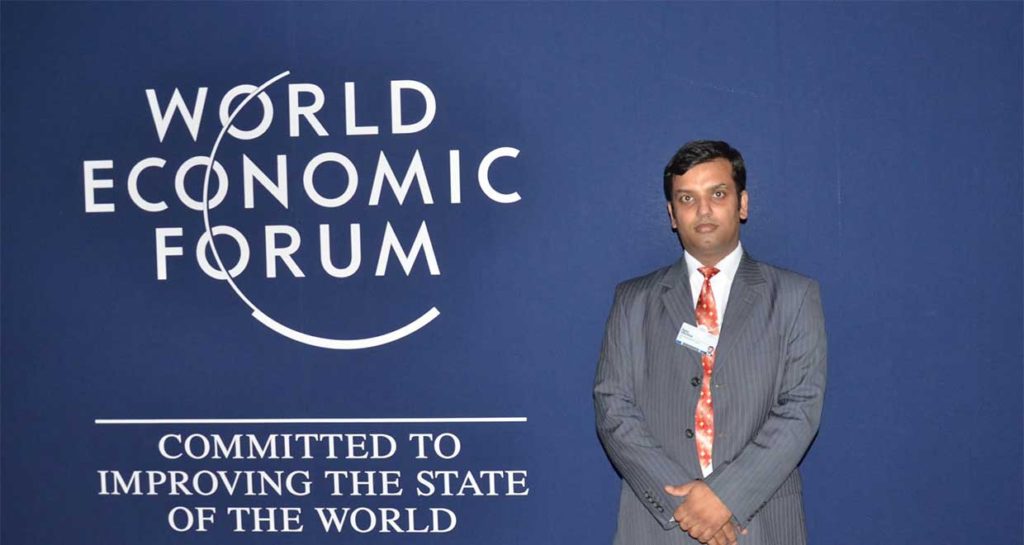 In 2003, you established Juris Chambers, a full-service law firm in Delhi. Please describe your experience of starting a law firm. What were the main challenges you faced? What important steps must one follow for setting up a law firm?
Juris Chambers was started by me to work in litigation and it is not easy for a first generation lawyer to start up a firm independently. In spite of all the challenges I started this firm which not only focused on litigation but also advised many corporate clients on complex issues.
What does Juris Chambers look for in potential candidates before recruiting them? What are the main management and HR practices that Juris Chambers follows?
Before recruiting we look for the competency of the candidate after evaluating his/her cv. The applicant's interests in various subjects of law and commitment play a major role in the evaluation. We normally hire a person on probation for six months thereafter subject to mutual understanding hire them full time.
You have been a Senior Fellow at the International Bridges to Justice. What do your responsibilities include?
Let me first explain what is International Bridges to Justice (IBJ). It began its journey in 2000 and was founded by Karen Tse who is now the CEO of the organization. IBJ was created to promote systematic change in the administration of criminal justice at the global level. Karen Tse has been a public defender and graduated from UCLA Law School and Harvard Divinity School. IBJ is presently headquartered at Geneva, Switzerland.  IBJ is a non-governmental, apolitical and independent organization. It is registered as non-profit organization in the USA and in Switzerland. IBJ has spread its wings through various countries such as Burundi, Cambodia, Vietnam, Rwanda, Zimbabwe, Myanmar, China, India, North America and various other countries from Europe. IBJ visualizes in helping make a world where the rights of every man, woman and child is respected in case of an arrest, where torture is eliminated as the cheapest mode of confession, where competent legal representation is provided, where everyone is aware about his/her rights and where international human rights are respected as local laws. IBJ's approach is very simple and functions on three very basic principles: Defender Capacity Building, Criminal Justice Reform and Rights Awareness.
As a Senior Fellow I am currently on the board of IBJ India and working towards the promotion of constitutional rights and other rights of people. I am also working towards improving the capacity of the Lawyers Representing poor persons/person in prison before various criminal courts.
You have also completed the International Investigator Course from the Institute for International Criminal Investigations. What is the course about? What exactly does the course teach and how has it helped in your work at Juris Chambers?
Well I have always been passionate about working for human rights so I attended this course. It teaches about War Crime Investigations. After completion I became a qualified International War Crime Investigator and by virtue of the same I have been taken on the roster of Justice Rapid Response (JRR) an organization based in Geneva. Justice Rapid Response (JRR) manages the rapid deployment of criminal justice and related professionals from a stand-by roster. These deployments can be requested by the international community to investigate, analyze and report on situations where serious human rights and international criminal violations have been reported. I love to work as volunteer for these causes whenever I get time from my actual court practice.
You were a part of the Harvard – Kennedy School Executive Education and received a Certificate in Leadership. Please describe your experience at the academy.
Attending this course helped me in understanding the importance of leadership and in clearing  many misconceptions about leaders. Prof. Marshall Ganz, a famous professor was our mentor who taught us about Leadership, Organizing and Action: Leading Change. In this course, participants practice leadership by organizing a leadership team to work with him or her to mobilize members of a "constituency" to work together to achieve specific outcomes in the pursuit of a shared purpose by the end of the course. Participants learn five core leadership practices: building committed relationships; using narratives to translate values into the capacity for agency; turning resources into power by strategizing; turning intentions into effective action; and structuring organization so as to develop leadership, engage constituents, and achieve goals.
Lastly, what is your plan for the future? Would you like to give any advice for the current lot of law students?
Besides expansion of practice of the firm I plan to be a lawyer who can work towards the improvement of the society, because whatever I am gaining is from the society and I have responsibility to contribute to its improvement. There are many areas where law students can become change makers by involving themselves in social activities. I also plan to promote the pro-bono culture in legal profession.  Law students during their college time may focus on their goals and work towards in achieving the same. They must utilize their time towards skill improvement by attending as many internships and courses as they can. In my view a true lawyer learns about law and skills throughout his/her life.