Amit Aggarwal is a co-founder of Effectual Knowledge Services which offers IPR related solutions. EKS provide services in patent search, patent drafting and other allied areas. Having graduated with B.Tech from Kurukshetra University in 2002 and later completed his LL.B from Chaudhary Charan Singh University he joined Reliance Industries Limited as an Assistant Manager. Prior to founding EKS in 2010, he worked with leading organizations such as CPA Global and Evalueserve.
In this interview he talks about:
Studying law post his bachelor's in engineering from Kurukshetra University
His work experience at CPA Global and Evalueserve
Responsibilities at Effectual Knowledge Services
How would you introduce yourself? Could you please share a little bit of what motivated you to pursue law as a career?
I graduated from Kurukshetra University and was privileged to be part of the academic institution. I was given an opportunity to represent the college in numerous competitions organized by the institution and received many awards.  Apart from this, I also pursued LL.B from Chaudhary Charan Singh University which helped me to gain deep insights about the IP industry. Apart from the theoretical knowledge, the study of law had helped me to understand practical aspects of the legal industry. This further motivated me to embrace the challenging and exciting career in the field of Intellectual Property. I was an active participant in all the social and community engagements that took place at the university.  Besides this, I consider the quest for learning more about IPR and develop skills as a journey that is rewarding and is still on.
How would you describe your typical day?
I spend most of the time interacting with clients both domestic as well as international and assist them to develop IP strategy in order to achieve business goals. Also, a typical day involves prioritizing work and allocating the same to the colleagues. I also interact with employees to impart IP knowledge, address their concerns and conduct training sessions. I intend to make the team self-reliant so that they can handle complex patent assignments, deliver superior quality work and build long term relations with clients. Majority of the day is consumed by taking informed decisions relating to internal management, business development, assisting technology firms and advising startups. I try and finish the work in time to be home and unwind with my family.
What diverted you to take this entrepreneurial plunge and start Effectual Knowledge Services in 2010? What prompted this move?
I was fortunate enough to gain insights about the IP space while working with esteemed organizations such as CPA global and Evalueserve. In the beginning of my entrepreneurial plunge, I was aware of the fact that entrepreneurship involves bigger risk and rewards.  The idea of the firm stemmed from the possibilities and making fundamental change with respect to quality work, timelines, and other deliverables to the client that urged me to undertake my entrepreneurial journey.  In addition to this, there is immense potential in the IP space that fuelled me to pursue my dreams and make a mark in the field of IP.  The ability to identify, evaluate, and understand business has helped me to run the firm successfully. I also thank my peers and colleagues who shared the same passion and enthusiasm and I am obliged to them for being a part of Effectual's journey.
What has been your experience in working with international clients since 2010?
The initial days of my entrepreneurial journey were demanding. They involved immense hard work, commitment and dedication to succeed and take the organization to newer heights.  Till now, I had worked with thousands of international clients and helped them manage their IP portfolio and achieve business objectives.  Since we are known for our quality of work and our search findings, a majority of the revenues is generated through repeat business from these clients.
What prompted you to start the IPSS division in 2014? Tell us a bit more about it.
The IPSS division was started with an objective to help clients in providing services such as patent proofreading, docketing, translation services, and patent illustrations and drawings. There was need to be fulfilled as most of the clients wanted to outsource their paralegal services apart from the regular work like prior art searches infringement searches, patent analysis, etc. The IPSS division is growing at an exponential rate due our superior quality work performed at a quick turnaround time.
What were the biggest hurdles and challenges in the first few months? How did you deal with them?
Every business has its own set of challenges to face with. These challenges include hiring the right people to build a brand. As there is intense competition in the IP space, every firm is looks to acquire clients and maximize its revenues.  We had to overcome these challenges by providing superior trainings and mentoring employees to handle complex assignments at a quick turnaround time. Apart from this, we have developed a well structured HR program in order to retain best performing employees and rewarding them for their work. Through our quality work, we bagged the Red Hiring Top 100 Asia Award 2014 and Deloitte Tech Fast 50 in 2014and 2015.
While hiring for your company, what skills do you look for in a prospective employee?
In today's fast-paced world, every employee should have an ideal mix of skills and competencies to achieve the desired results. In addition to this, leadership and strategic decision making that an employee should be equipped with. Following are the traits that an employee should have:
Team Player
Multi-tasking
Excellent Communication Skills
Organizational Awareness
Problem Solver
Ability to Prioritize
Effective Decision Maker
Learning Ability
Proactive
What have been your successes?
Our success can be defined in terms of the revenue and global expansion. We have been growing at a rapid pace and expanding our team in the countries such as the US, Germany and the UK. Over the years, the business development team has gained client confidence and delivered quality services to clients.
Is there any other tip you would like to give to our budding entrepreneurs?
As mentioned in the earlier question, perseverance is the key to success in entrepreneurship. As India is not very startup friendly and entrepreneurs have to face many hurdles, it is critical for the entrepreneur to believe in his idea and results will follow.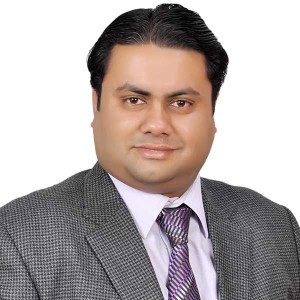 What kind of work and responsibilities does a Manager at CPA Global deal with?
The role and responsibility at CPA global involve providing assistance to US attorneys and Fortune 500 companies in patent prosecution and infringement analysis. I also helped leading technology companies in conducting patentability searches, patent to product mapping, landscape analysis, directed prosecution, claim mapping, prosecution history review and technical analysis of cited prior art and proposing amendments for office action responses. Apart from this, I have worked on number of intellectual property projects related to varied domains such as computer science, telecommunication and information technology, etc. The experience was quite enriching and gave me an opportunity to work on various projects involving prior art search, patent search, etc.
What do you cherish most about the experience you've had over the past two years?
The experience at CPA global helped me to gained insights about the intellectual property. During my tenure at CPA, I was awarded every quarter for my dedication and hard work. I have also consistently participated in various competition organized by the company on month-on-month basis.
Elaborate on experience in working with EVS?
I got an opportunity to be a part of the EVS and was handling clients across the globe. The work profile of EVS was interesting and gave me ample opportunities to work on array of projects. Majority of the work included conducting prior art search, invalidation search, and landscape analysis.
You're the Co-Founder and Director of Effectual Services. Please tell us about Effectual Services. What inspired you to embark on this entrepreneurial journey?
Since the beginning of my professional career, I wanted to become an entrepreneur and make a mark in the field of intellectual property (IP).  Back in 2010, we founded Effectual Services – an idea that cropped up during my stint at EVS. I was very intrigued by the idea that there was immense potential in the IP space and building this company will be game changer in my life. During the first year, we realize that providing end-to-end solutions will be a differentiating factor and will lead to success of the company. That realization had led to the fifth year in 2015. Effectual got an amazing start as we were able to acquire international clients and solved complex assignments related to prior art search and invalidation searches. Every year, from 2010 to now, we have had the privilege of working with Fortune 500 companies and law firms.
Effectual Services is based in Noida and is one of leading IP advisor to Fortune 500 companies, law firms, venture capitalists, and PE firms. Out team comprise of multi-disciplinary experts with rich experience in handling complex patent assignments in various domains such as Alternative Energy, Automotive and Aerospace, Biomedical, Biotechnology and Pharmaceuticals, Chemical and Materials, Information Technology, Electrical and Computer, Life Sciences, Telecommunications, etc. We also provide Intellectual Property Support Services (IPSS) such as proofreading, docketing, information disclosure statement, and patent term adjustment (PTA).
What are your future plans?
Being an ambitious person, I always wanted to make it big in my professional career with a perfectionist attitude, which I feel I am endowed with.  At the moment, the company is growing at an exponential rate. We are planning to expand in different geographies like the US, the UK, etc.
Lastly, what would be your parting message for our readers?
I believe that success can only be achieved through hard work and diligent effort. Reinvent yourself to stay relevant in the dynamic business environment. Successful people are aware that the knowledge is the backbone of success so they keep on learning new things and explore different avenues in life.