Anjali Sheoran graduated from Army Institute of Law in 2010.She then went on to work with an LPO and later worked with LexCounsel and Ernst & Young. She is currently pursuing her Masters in Corporate and Commercial Law from University of York. We asked her to share her experiences and strategies she used over the years.
In this interview, Anjali talks about:
Work experience at UnitedLex, LexCounsel and Ernst & Young
Choosing Masters in Corporate and Commercial Law at University of York
Writing an SOP and getting recommendation letters
Though it's one of the most asked questions but yet, why law?
I believe the best decisions of one's life are the ones that are spontaneous. Going to law school was one such decision for me. I did not pre-plan my future in law at all even though my maternal grandfather was an advocate. However, once in law school, I adapted quickly to the field and it stuck with me ever since. What I love most about law is its ability to create a ripple effect; of course a lot of laws in the society are influenced by the needs of the society but it still fascinates me how one regulation or law has repercussions across different sectors, be it social or economic or even political.
So, in answer to your question why law, the answer is simple; law is anything but boring. Its dynamic nature keeps you on your toes all the time and there is something new to learn every day.
How would you describe your time at Army Institute of Law, Mohali?
Army Institute of Law is still a fairly new law school and I believe it has much potential that is yet to be exploited. Having said that, my time at AIL was one of the best experiences of my life. Academics wise, it was mostly DIY (which is the case with most law schools) but nevertheless, combined studies and rigorous note-taking got us all through to the other side. Also, staying at one place for five years in a hostel was a fascinating journey for me; it is true what they say about college friends. They are indeed friends for life.
The internships I did during college ranged from litigation to corporate laws and from advocates and law firms to companies in the end. These internships were extremely instrumental in shaping my legal career when I look back now. My first internship was with a Supreme Court advocate and although I worked with him only for about 3 weeks, I understood that litigation was not for me. Although I did not give up that easily and did two more internships in litigation before I decided it was not something I see myself doing in the future. Corporate and commercial laws always attracted me since the beginning. However, the most important thing I learnt from my internships was that it was not easy to make a mark for yourself in law firms. This is because the partners take a long time in trusting a resource and more often than not their commitment to the job is measured by the hours they spend in the office instead of their work. Also, in my experience, young lawyers or interns are not given the respect or the space to work. This is the reason, I chose to intern with Bharti Realty in my last year of college. Companies have a process of doing everything and it keeps everyone in check. In addition, seniors are much more willing to delegate their work to their junior colleagues. I say colleagues because that is how interns and young lawyers are treated in companies.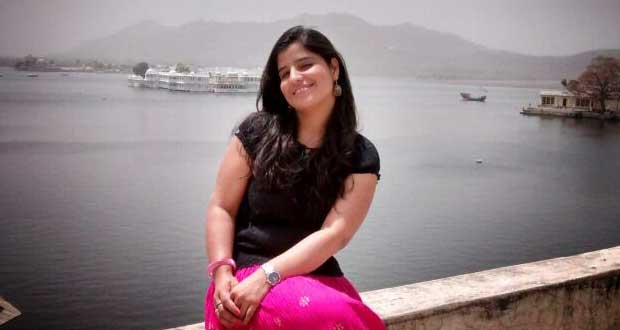 After graduation, you started working at UnitedLex Corporation where you worked for one year. What had contributed towards this appointment? How was the experience working there?
UnitedLex is an LPO (Legal Process Outsourcing) and unfortunately in India LPOs are taboo for young lawyers; or at least that was the reaction my friends gave me when I told them. However, LPOs provide a great exposure to international laws and dealing with overseas clients. It also enhances your cultural quotient on the whole and exposes to international working and quality standards. While my internships during law school helped me decide I wanted to work for companies, working with ULx made me realize my natural potential and interest in commercial law. This is where I realised and decided I want to specialise in commercial law.
ULx specialises in contract management and litigation support and has its headquarters in UK. I was part of the contract management vertical and worked with the global counsel team of British Telecom. I'm not exactly sure what contributed to my appointment with the organisation, as I was a fresher and had no experience, so to say, in commercial law. However, once I joined the team, I worked hard and with the support, training and encouragement provided by my manager, Karma Bhutia (who is now working with GM), I was able to exceed expectations and carry out my own assignments with minimal supervision and received many great reviews from my clients.
My experience with ULx gave me a professional foundation, in terms of both technical and transferrable skills that I used and built on in all other endeavours ever since. Working with overseas clients was a great experience as well because their style of working and the space and trust they provide to their employees and service providers is absolutely amazing. Also, working with international and UK commercial laws gave me a unique edge over my counterparts as it enabled me to comment and compare laws from different jurisdictions to advise my clients. I brought the exposure to international and EU law in my next job with LexCounsel as well and was appreciated many times for my valuable inputs on commercial law matters.
After having worked at UnitedLex for one year, you joined LexCounsel, Law Offices as an Associate. How did you secure your appointment? How would you describe your experience working there?
After having worked with ULx for more than a year, I thought it would be a different experience to work for a mainstream law firm as one of the main issues with securing a job with the law firms (without a reference) was that I did not have any experience. I applied to many law firms and secured my position at LexCounsel Law Offices in 2011. Because I already had work experience the interview was very straightforward because I had already gone through the process before and was also much more mature, in terms of my conduct during the interview.
My experience at LexCounsel, to say the least, was a reality check. Although I excelled at contract management (which was recognised as my niche area), I had no experience in other commercial laws, like customs and excise laws, SEC regulations, FDI policies, etc. that affected commercial decision to such a great extent. Hence, LexCounsel was the organisation where I learnt a great deal about the research and interpretation of law that goes into making the final decisions that businesses make. In addition, I also dealt with many smaller businesses (as I first client in ULx was a well-established organisation) and the legal and commercial issues that they deal with in the current scenario of Indian laws.
How did the shift to E&Y's Global Counsel Office as a Senior Associate take place? Did you get an offer or did you apply for EY? Tell us about the nature of work you were entrusted with therein.
My shift to Ernst & Young or EY (as the current brand name of the organisation stands) came about as a personal choice that I made between working with a law firm and a company. Law firms are a great place to work but over the eight months I spent with the firm, I realised there was no work life balance. Companies are much more structured and have a process or procedure for everything which makes the employees' lives much easier and as a result provide better work life balance; which is extremely important for me.
I was invited for an interview by EY as one of my previous managers was able to circulate my resume to the organisation. The role with EY was quite similar to my role with ULx but the difference was that, although it was outsourcing, but instead of a third party, the outsourcing was done in-house. EY global shared centre is a part of the EY organisation but our team was outsourced to other EY entities which represented the organisation in the global setup. Our team was considerably new and was handling contract management for different departments' vendors. These vendors ranged from website and online tool development companies to event managers to companies seeking EY's sponsorship of their events. In addition, we were also responsible for all the contracts that had to be finalised for EY's re-branding project that was launched last year. This project was important and a great professional experience as the organisation's entire identity (including its virtual identity) were set to be overhauled right from its logo to tagline and its mission statement.
I had a great experience working with the UK GCO team and was appreciated by many clients for being a proactive and dedicated resource. I also received many appreciation certificates for providing consistently high quality services to my clients. I was, not only given the space to work but was also entrusted with many important projects, like overhauling of the standard form contracts of the organisation and developing a new process that we had added to our portfolio. I was also responsible was training the team in the new process; in fact, our first delivery of the project was completed in record time and the clients were extremely so pleased with our performance that they even proposed giving us more work.
Recently, you've joined University of York for Masters. Why did you prefer Masters over your job? How did you choose University of York over others? How did you go about choosing a university?
After I left EY, I did look for other jobs. However, I felt that my resume was slightly limited because, though I had international exposure, I did not have much experience in working as an in-house counsel for an organisation; this limited my options in terms of the kind of jobs that were being offered. Therefore, after going through a series of interviews for similar profiles, I decided to take a break from work and come to the UK for further studies. I chose UK because I have always worked with UK organisations and have a fair experience with UK and EU laws; that exposure has in fact added value to my course as well. Also, because I had worked, I knew exactly the subject I wanted to do my masters in, which was commercial law.
To be very honest, when I started researching the options I had for masters in corporate and commercial law, my first choice was the University of Edinburgh. However, my consultants, The Chopras, helped me a lot through this process and gave me several options so that I make the best choice available to me. I think, when choosing a masters course, on must keep in mind what he/she wants out of that course. For me, it was to enhance my current professional skills set but I was sceptical about going back to school and being a law student again. Therefore, when I looked at the modules offered by various universities, University of York made the most sense. Not only is York Law School among the most highly regarded law schools in the UK, its unique Problem Based Learning (PBL) programme sets it apart from the rest of the law schools in UK. Yes, other law schools as well have some or the other form of PBL in their courses, but what is unique about YLS is that students are treated as colleagues, instead of students and we are given our space and time to get used to the process. We all had different experiences with PBLover the last term but one thing common to all of us is the environment that PBL provides to learn from each other. Even the seminars and plenary sessions by the lecturers are open to all kinds of discussions and critical analysis of the issues at hand, which is something, at least I did not experience when I was in law school and a lot of my classmates share my views on this.
I think the most common mistake students make when selecting a University is to look at the location of the University instead of the modules available. I made the same mistake too when I initially looked at the options available to me; and this is why it important to talk to a consultant, like The Chopras, when one is thinking about overseas education. The consultants will guide you through the options that are available and the ranking of different Universities; but most importantly being experts in education consultancy so they make your life so much easier in terms of completing your applications (including advising you on the quality of your SOPs and recommendation letters) and taking you step by step in the visa process.
How did you go about writing your SOP? Could you please share your SOP with our readers? Please give few tips to make one's SOP standout. What about recommendation letters?
My consultants provided me with most of the tips for the SOP and recommendation letters and in fact even reviewed them before they were finalised to ensure their quality. There is no set format of writing an SOP and it's really something that reflects your personality. I believe what Universities are looking for in SOPs is how well a person can articulate themselves on paper and how or why the person will be a welcome addition to the University's portfolio. The point is not to list all your achievements but articulate your achievements in such a manner that the positive attributes of your personality shine through. So it's not enough for you to write that you were a hostel prefect in college or school but rather write about what qualities put you in that position of responsibility and what you learnt from the experience. Also, personal statements must include the extracurricular activities you participated in as overseas Universities are inclined towards people with a well-rounded and grounded personality.
As for academic SOPs, what needs to be highlighted are your academic achievements, again in a manner that your professional personality shines through. For example, you may say you were a topper of your batch in your undergrad but they might prefer if you write about the qualities you possess that aided you in topping your batch (like your ability to critically analyse legal issues or your class participation, etc.). Similarly, you might want to talk about any certificates or awards you may have received while working but highlight your professional attributes that lead to you receiving the appreciation.
Recommendation letters are usually upto the lecturers or previous employers and students have very less or no say in what they will write about them but many a times, they might not have time (especially lecturers) an they might ask the students to prepare a rough format for them which they modify on their own.
Which non-academic activities make the biggest difference to an applicant's chances? With a record number of students applying for Masters in Law, how can a candidate distinguish himself/herself in a crowd of applications?
Non-academic activities or extracurricular activities form the most important part of a student's personal statement when applying to an overseas University. However, the nature of extracurricular activities does not make much difference; what is important is your role therein. For example, you may just have been a coordinator in an event and another time you may have led an event organisation or be part of a larger team with a small role to play. The different roles you may have played in these activities, big or small, may show your adaptability to different situations. I talked about my training experience while I was working and my experience as a trainer, actually helped me in securing a teaching assistant position with my department. Therefore, it's not the activity but your role in the activity that is most significant for Universities because your role and how you handled and completed reveals your qualities and that is what they are interested in.
Further, as for distinguishing yourself in a crowd, the only thing I can suggest is "be yourself". If one tries to follow the crowd in how to write the SOPs or recommendation letters, you would probably be selected just out of luck instead of merit. If the student wants to be selected on merit, the student must fully participate in the application process and complete all stages (like the IELTS exam, running around for the visa application, etc.) themselves instead of depending on their parents and siblings. It is only when you experience this phase that you will be able to pour out your heart and soul when writing the SOPs because you will appreciate how important that statement is for you.
Also, some Universities have a requirement of providing an academic writing piece with the applications so it is worthwhile to research on the referencing style used by the law school and also possibly research some tips on academic writing. If you already have work experience though, this might be quite easy but it is still extremely impressive if provide them with a written piece living upto their standards of academic writing, especially in terms of paraphrasing, referencing and variety of sources.
What is your topic of research for LL.M? Why did you choose that subject for research?
I'm pursuing LLM in Corporate and Commercial Law and although we have not finalised our topics for our research dissertation, since I specialise in contract management, my research topic would most probably around the limitation of liability under contracts or the role of negotiations and standard form commercial contracts between a global organisation and a smaller vendor. The reason why I would like to look at these research topics (which will obviously have to be further developed than these rough ideas) is so that I can draw on my professional experience and tie that up with academic evidence.
What advice would you give to people that are trying to decide which area of law to specialise in?
Whenever my younger colleagues ask me this question, I always advise them to work for some time and then revisit that question. Like me there are many freshers who have no idea what field of law they are interested in when they look for work and that awareness can only come after working for at least 3-4 years. You might find your niche in the first job itself or you might have to change your job more than once to see what you want to specialise in and what kind of organisation you would want work with. So, my advice would be to take a step back, work and gain some professional experience and then think the area you might want to specialise in. One strong piece of wisdom I would like to pass down is not to follow the herd; I know of people who have done a masters in IPR just because it is a popular course and right now they are dealing with civil and criminal cases that have no connection with IPR. Hence, instead of rushing into your decision, take some time to work and then decide.
Skills-based learning and specifically writing is as an important skill that young lawyers need. What are some of the other concrete skills that students should look to develop, both as they go into their law school and during  law school, as they prepare for their legal career?
One of the most critical skills that every law student and lawyer must possess is critical analysis. Academic/legal writing is a crucial part of your legal career but if you are unable to critically analyse issues and provide quick and innovative solutions, you cannot excel at what you are doing. The other very important skill is that of reading; I know it sounds like a basic requirement but it is an acquired skill. Be it at work or during law school and masters level, law is about reading and researching and if you take more than an hour to find an answer (you usually get only about 15 mins if you are working), you have already lost the opportunity. You must know exactly where to start your research and develop the skill of skimming through bulky documents (like cases and articles) at an efficient speed. This is the one skill (if you are able to develop it) that will be especially very beneficial at masters level.
Is there anything else you think a law student should know before applying for Masters or that you wished you'd know before joining University of York?
First step is to get in touch with an education consultancy. Thereafter, research as much as you can about the University you are joining and the city where it is located and ask your consultants about every possible scenario before you come here. If you are coming to UK, be sure to open your bank account as soon as possible and get pocket money for at least the first term because finding part time job may be challenging. Also, arrange for a local number before you reach (Matrix is a good service) but change the number into some local service ASAP and you must get a railcard if you want to travel around UK (it gives you 30% discount all year round and if you play it right, you might be able to secure it at a discounted price in the freshers week).
York Law School is one of the best and the most innovative law schools I have come across and I'm glad I made this choice even though some people did suggest London is a better place for masters.
How is your experience so far? Tell us about the faculty and facilities. Anything memorable that is stuck in your mind?
As I said earlier, York Law School is an unconventional schools I have come across and what has really stuck with me here is that not only do they say but they also treat students like young colleagues. This culture is absolutely amazing because it sheds the junior and senior and student and lecturer barriers and just encourages creativity and critical awareness about each other. The law school teaches and learns from its students simultaneously and its process of reflective writing once a module or term is over and feedback on each module after its completion provides room for constant improvement. In fact, that is the culture all around this University, every department conducts feedback surveys to constantly improve the experience of the students here.
The faculty here is young and vibrant and very approachable; there are no constraints in walking up to the lecturers and have a chat with them about any issues you may be facing. Every student has a dedicated personal advisor who helps them throughout the course, be it academically or personally. There is a centre for English language which provides tips and workshops on how to improve your communication (especially when in an inter-cultural group) and improving your academic writing skills, including technical errors with regard to referencing and plagiarism.
The facilities at the University are endless. It has a separate area for postgraduate students in the law school as well as the library, which is great for group study sessions. Also, the library has a wide range of books available and there are dedicated subject guides for each field where you can access over a million journals, legal websites, international law websites, local jurisdictions, and so on and so forth.
What are your long term objectives?
Although I don't plan that ahead but since I'm a hardworking and driven individual, I see myself as an expert in commercial lawyer and an exceptional manager. I will of course eventually, if the time is right, move into starting my own company where I will not only provide exceptional client service but also be responsible for shaping young legal minds and providing them with international professional environment that I wish I had when I started working.
Lastly, what would be your parting message for our readers?
I would like to wish everyone, freshers and working professionals, all the very best for their careers and just hope they can be themselves. I hope they try something different and do something innovative in their careers and shape bring the Indian legal community up to international standards. No doubt, many Indian law firms are already setting international standards in India, but I believe it is on us, the younger and present generation, to take those standards to a whole new level such that our law schools, degrees and experience is taken into account at an international platform as well.