Nikita Mamtani graduated in 2012 from UPES, Dehradun. She grooms lawyers for a foothold in the legal industry. She had started working at Thomson Reuters months before graduating. The work profile of Academic Specialist for more than a year in Reuters Legal Education business, bestowed on her the opportunity of interacting with plethora of law students, law college authorities and legal professionals of different segments of the industry. A professional with skills in marketing, networking and building relationships, client management with a flair for sales moving to helping students and professionals grow was a natural progression for her.
When and how did you decide to study law? Which universities did you consider for your legal studies?
I still remember it was in the year 2006, just a month before my 12th board exams when my father got furious and asked, "what have you thought about your career ahead? What do you want to do in life?" And my sudden answer was, "I want to pursue law, just like you." So, without even giving it a thought, my unexpected answer made me study law.
I gave entrance exam for almost all the NLU's that time and some of the private universities, like Symbiosis. UPES College of Legal Studies was established in 2007, when I gave entrance exams for the second time. I had already decided to switch my field from law to mass media, but then results of UPES were out and I went ahead with pursuing law.
Do you think being from a non-NLU has ever proved to be a hindrance for you? Many non-NLU students complain that they feel being discriminated against during career opportunities. What has been your experience?
No, not at all. Never did I think I felt discriminated in the industry where opportunities were concerned. The biggest example of which is getting a PPO. I started working before having a law degree in my hand. What I feel is Law colleges do play a crucial role in your overall career growth, but it's ultimately the individual, who makes his career path. There are extensive and equivalent resources available, one needs to grab the most and achieve the best of them.
Tell us about your internships. Did you get any institutional support for internships from your college?
I had a varied experience during my internships, from Corporate to Law Firms to NGO's and last but not the least, Courts. I intentionally chose to intern in different segments of the industry to understand & decide, where I see myself after graduating. Internships made me witness the actual career in law. It was much more than and very different from what we used to learn in law school.
Although there was a Placement & Internship Cell in the college, of which, I was a part for almost four years, I preferred getting all my Internships personally.
You have done a Judicial Clerkship at High Court of Madhya Pradesh during your graduation. Tell us about your experience as a Judicial Clerk of Justice Rajendra Menon.
Interning as a Judicial Clerk was a unified experience of both, Bar & the Bench. It was this internship, which clarified the real picture of Indian Courts to me, be it the top lawyers, govt. Advocates or a struggling law graduate. Justice Menon was a great mentor, down to earth, explaining extensively every time I had some query.
Tell us about your work at Thomson Reuters as an Academic Specialist. What were the key responsibilities which you undertook as an Academic Specialist?
As an Academic Specialist at Thomson Reuters Professional Skills Training business, my experience ranged from handling the Academics of online courses to managing law firms and law colleges. I was also involved in the development & expansion of Professional Skills Training for those legal professionals with work experience who were interested in upgrading their skills. My role required not only sound administration and management skills but also brought to the forefront my skills in sales and marketing activities.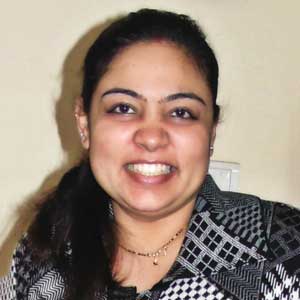 You started up as a Legal Education Consultant at a very young age. What motivated you to choose this career? Did you aspire to become a Legal Education Consultant?
I am a PR person. I liked networking, meeting new people, sharing experiences and then bringing out a change, some transformation. At Thomson Reuters, I got it all, but wanted to explore more, which I felt can be done only once I work independently. The decision of becoming a Legal Education Consultant went stronger over the period, with my experiences in the Industry, as and when I used to meet more and more law students.
You have also started your own independent legal practice at High Court of Madhya Pradesh besides your job as a Legal Educational Consultant. How do you manage both at the same time?
I take up selective cases in High Court. My consulting activities take more of my time than the Courts. So it becomes easy as I prioritise my core working area. At the High Court, I focus on PIL's and civil matters, mostly arbitration cases. As a consultant, I focus on law students and students who aspire to have a career in law. Outlining their journey from entering a Law School to stepping in the Legal Industry as a professional is my forte. I get to meet all such students in Law Schools and CLAT coaching centres. Consulting becomes much easier through various online platforms where I stay connected with students.
Why did you decide upon opening a Legal Consultancy Firm? What motivated you to start Legal Hire India? What is the story of your start-up?
Law happened by chance and not by choice to me.
In my earlier days of preparing for entrance exams and then in my initial years of law school, I always wanted to do something out of the box. Young entrepreneurs in the Legal Education industry always enthralled me. My career objective was then to not only get into the Legal Industry, but to have a diversified profile too.
Thereon, I wanted all my skills like marketing, networking, building relationships, helping students and professionals grow, to materialize.
My driving force was the ever stride of doing something different from what is expected of a law graduate, and hence Legal Hire India…
Your consultancy firm also conducts Career Counselling. Have you had students who had great profile but still couldn't make to any Top tier Law Firms after graduation?
I appreciate the passion of a law student wanting to get into Top tier law firm and to have that tag.
But it's all the game of skill set. You can always play with that and mould the direction of your career path.
As from my professional experience, I firmly believe it's always better to be a big fry in a small company, rather than being a small fry in a big company.
Five years from now, where do you see Legal Hire India?
My short term goal as to Legal Hire India is making it instrumental in the HR and recruitment process of Indian Legal Industry. Every law student should get the best & the most from this industry, be it an NLU graduate or a non-NLU. Our mission also quotes, "Redefining the Legal HR Industry."
What would be your message to law students who dream of having their legal consultancy firm one day?
If you have flair of different professional skills and want to get out of the traditional segments after graduating, go for it..!!!
And in the end, I would say, follow your Heart. Although it's an old saying, but I feel this is what works well always. One should end up doing what one loves to do as soon as it is discovered, and the path to success automatically becomes easier.