Anubhuti Agrawal graduated from National Law School of India University, Bangalore in 2005. She joined Shardul Amarchand soon after graduation and worked there for the next three years.
In 2008, she went to University College London to pursue her L.LM. Thereafter, she continued to work in Shardul Amarchand and later become the partner of the firm.  Anubhuti is currently Senior Counsel, Hilton Worldwide.
In this interview, she talks about:
Her work experience at Shardul Amarchand Mangaldas,
The journey from being an associate to becoming the partner of the same firm.
The transition from being a partner at a firm to an in-house counsel
Maintaining a work-life balance
GIVEN THAT MOST OF OUR READERS ARE LAW STUDENTS AND YOUNG LAWYERS, HOW WILL YOU INTRODUCE YOURSELF TO THEM? DO YOU COME FROM A FAMILY OF LAWYERS?
I am a full time professional, working as the lead lawyer for Hilton in the Indian sub-continent. I am also mother to a four and half years old super active daughter, an avid traveler and compulsive holiday planner (for myself, my family, friends, and strangers!), social worker and a budding fitness freak.
No, I do not come from a family of lawyers – my entry into law and journey since then has been and continues to completely self-driven, self-motivated and self-created.
WHAT WAS IT THAT GOT YOU INTERESTED IN THE LEGAL FIELD? WHAT MADE YOU DECIDE TO PURSUE A CAREER IN LAW?
As probably may be the case with other young adults my interest in law was fuelled party by reading John Grisham books; and also partly by the desire to not study engineering, medicine or computers. During one of the career counseling session at my school, I got to know about National Law School, Bangalore which seemed like a great place to be at especially with holidays every 3 months, vibrant student life, and on top of that, the career prospects after graduation seems quite high. For me I was not focused on studying law and becoming a lawyer but more focused on getting into NLS, Bangalore – I may not have chosen to do my undergrad in law if I hadn't been selected for NLS.
HOW WAS YOUR EXPERIENCE IN NLSIU? DO YOU THINK LAW SCHOOL PREPARED YOU FOR THE REAL WORLD PRACTICE OF LAW? DID YOU PURSUE ANY EXTRACURRICULAR ACTIVITIES? HOW DID THEY CONTRIBUTE TO YOUR HOLISTIC DEVELOPMENT?
NLS has a very unique culture and character, especially for a dreamy-eyed sixteen year old who enters that environment. The academic standards at NLS were (and I hope still are) very high, and one always has to strive that little bit extra to excel in that tough environment – this intrinsically appealed to someone with a competitive streak like me. NLS also provided various opportunities for doing the varied activity that one wants to pursue, and I think this equipped us to manage our time effectively.
I think NLS provided an open environment and opened up diverse opportunities for me. Most importantly NLS gave me the analytical skills required to be a successful commercial lawyer – so to that extent, yes, it gave me the tools required for the real-world practice of law.
WHAT MOTIVATED YOU TO PURSUE AN LLM? HOW HAS IT BEEN BENEFICIAL TO YOU IN YOUR CAREER? CAN YOU TELL OUR READERS ABOUT HOW YOU SECURED A SCHOLARSHIP FOR YOUR STUDIES?
Pursuing an LLM a few years into my professional life was not easy for me as I was at the peak of my career at Amarchand at that time. 2005-2008 were boom years for the Indian economy and consequently, I was doing great work at the firm and was involved in some marque deals. However, having secured full funding through the Chevening Scholarship and with my then fiancé (now husband) being in London together with the support and encouragement from Mr. & Mrs. Shroff made me take the decision to pursue the LLM at University College London.
I would think to secure a full scholarship was the key factor influencing my decision to pursue the LLM – I was quite clear that I would not take a student loan or ask my parents to fund it.
I have mixed feelings about how beneficial an LLM is for one's career especially if you intend to come back to India. As with everything I believe the value of an LLM depends really on what you want to achieve in life and how the postgraduate degree ties-in with that goal. If someone wants to pursue a traditional law firm role in India (with the ultimate aim of becoming a partner), then to me LLM doesn't really value add. However, when I switched my role to move in-house I have no doubt that the LLM and my work experience outside India tilled the balance in my favor. To me, a LLM is not just a degree and a line in the resume which gives additional technical legal skills but is also a year spent in getting personal experiences, acquiring soft skills, understanding people from different cultures and nationalities, understanding mindsets and decision making process followed by people from diverse background, making invaluable friends and just having fun! Therefore, my advice always is that pursue an LLM only if you get into a good university in a great city.
Being genuine in your applications (admission and scholarship) and interviews are very important. I strongly feel that candidates need to have at least 1 area which they are passionate about which is clearly demonstrated in what they have done in the past and how the LLM would help them advance their interest. Judging panelists see hundreds of application and have can very easily identify fluff.
WHAT ARE YOUR VIEWS ABOUT THE IMPORTANCE OF HIGHER EDUCATION? WHAT WOULD BE YOUR ADVICE TO SOME OF OUR READERS WHO ARE UNDECIDED ABOUT PURSUING FURTHER STUDIES?
I feel higher education (especially in the field of Law) gives you soft skills and experiences which are invaluable in overall personality development. For me, personally higher education has to be in an international environment where you are exposed to myriad nationalities and cultures, which not only expands your social network but gives you a first-hand understanding on the different thought process. I would say that if you have the recourses one should definitely pursue higher education but after gaining some work experience, as maturity levels are very different after just a few years of working and from a good university.
My international experience of having completed an LLM and a secondment at Slaughter & May played a very important role in getting the position at Hilton, and also in interacting with my international colleagues at Hilton who are spread across multiple countries.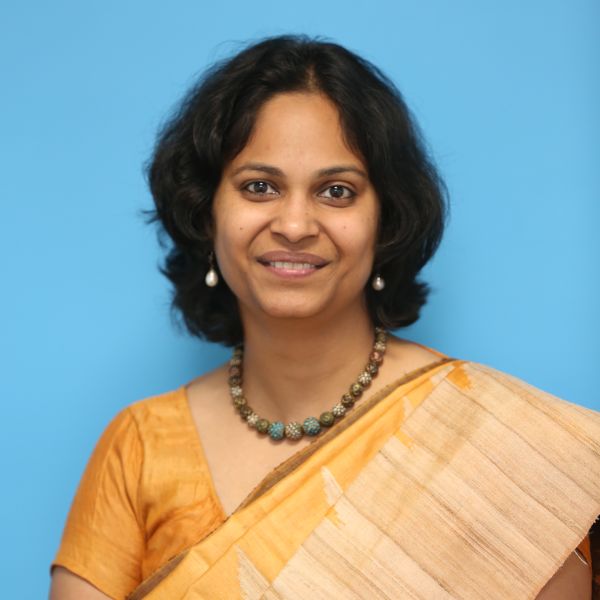 HOW DID YOU SECURE A JOB AT AMARCHAND MANGALDAS? WHAT DID THE RECRUITERS TAKE INTO ACCOUNT WHILE HIRING YOU? HOW IMPORTANT WAS YOUR CGPA?
I got a PPO (pre-placement offer) from Amarchand having completed an internship in my final year with the firm. As an intern/student, the test is not that how much you know but do you know the right places to look for answers. Recruiters, in my opinion, look for consistency and hard-working attitude, an aptitude to creatively think on your feet and ability to adjust in the organisation's environment, to be able to imbibe its culture and value system. I think CGPA is important as it can help a candidate get their foot in the interview process (especially if they are not from a top law school) but ultimately their overall personality, knowledge and their ability to signal (subtly) to the recruiter that they are open to the challenges of a firm will land a candidate the job offer.
BEING AN ASSOCIATE AND THEN A PARTNER AT A TOP TIER LAW FIRM IS VERY DEMANDING. HOW DID YOU FACE THE WORK PRESSURE?
When you are enjoying what you are doing and your effort is recognized and rewarded the long hours do not feel like pressure. Having said that it's not like the pressure doesn't get to you at times, but what worked for me was being focused on the job at hand and knowing that I was not just a clog in the wheel but what I was doing played a significant role in the overall deal. Also personally I am not someone who gives up and the recent Shawn Mendes song "Sometimes I feel like giving up, but I just can't, it isn't in my blood…" really sums me up!
BEING A FULL-TIME PROFESSIONAL WITH A YOUNG CHILD, HOW DID YOU MAINTAIN A WORK-LIFE BALANCE?
To me, the phrase "work-life balance" has given way to "work-life integration". In today's environment boundaries between work and personal life are so blurred that organizations need to give the flexibility to address personal needs even if that is in working hours. The important this is to ensure that work does not suffer and that you are responsible, responsive and available when needed. Obviously, there is always potential for misuse but self-discipline and dedication are key.
I have been fortunate that I have worked at places which have allowed me to integrate my life with work, as ultimately we spend most of our adult time working. Amarchand has a daycare facility where my daughter went to from the age of six months till the last day I worked there and now Hilton offers a lot of flexibility for work-life integration.
A supportive family environment also plays a crucial role, with my mother being the pillar behind me not only through my formative years as a young professional but even today, coupled with an encouraging husband (who is also a law firm Partner) we manage to squeeze out family time.
While it is hard to implement I am trying to stop demanding or expecting instant responsiveness at every moment of the day, to help me enjoy every aspect of my life.
HOW DID YOU RISE TO A PARTNER AT SAM? CAN YOU DESCRIBE YOUR JOURNEY OF GROWTH? WHAT ARE YOUR RESPONSIBILITIES AND AREAS OF EXPERTISE AS A PARTNER?
I was a homegrown partner at Amarchand and then SAM, i.e. I started my career there as an intern and reached the partnership with hard work and dedication. I still remember the day my dad dropped me to the Amarchand office on the first day as an Associate there and said "may you get the corner cabin there" and I was glad I could fulfill that aspiration he had for me. In my journey to partnership at Amarchand, in addition to working hard, burning the midnight oil and having sharp legal skills, I had the faith and support of the firm and the Managing Partners. I was promoted to the partnership when I was expecting my daughter – which is a testimony to the fact that in right organizations milestone life events are not seen as roadblocks but only take you forward.
It goes without saying that strong legal technical skills are needed for being a partner, but in addition to that partnership is essentially being an entrepreneur – do you have the ability to sell your's and the firm's credential and get the work defeating other equally glossy proposals? A partner (especially a junior partner) has to wear a number of hats from sourcing work to execute the same at the highest standard and in record turn-around time, to participate in firm related admin tasks and managing your team; which all require distinct skills. If each mandate won and each deal closed gives you an adrenalin rush and pushes you forward then the partnership is for you.
 

WHAT PROMPTED YOU TO LEAVE A LAW FIRM TO JOIN IN-HOUSE LEGAL DEPARTMENT? IS IT TRUE THAT IN-HOUSE LIFE IS EASIER THAN PRIVATE PRACTICE IN A LAW FIRM?

Having spent all my professional life at a law firm I had started questing myself as to what next. I could have continued in a law firm but essentially my life on a micro and a macro basis would not change – so the question of moving to another firm did not arise for me. While continuing to be a lawyer, I wanted to be closer to business realities and the position with Hilton provided me with that opportunity.

There was a time when possibly it could be said that an in-house legal role was less demanding as compared to law firms. But now with complexity and maturity of businesses an in-house lawyer has to be a trusted business partner providing strategic advice to business. Think about it, in a law firm your client is a phone call away but in a company, they are in the room next door and walk in any moment they have a need! Also, an external advisors role involves highlighting risks and helping the client take a decision, but as an in-house counsel, you are supposed to take the decision – to tell me what sounds easier? There is no free lunch anywhere, it is just what works best for you as a person and professionally.
HOW DO YOU STAY UP TO DATE ABOUT THE RECENT DEVELOPMENTS IN ALL THE FIELDS YOU WORK IN AND HAVE AN INTEREST IN? HOW DO YOU SUGGEST LAW STUDENTS DO SO?
There are a number of good legal blogs and website now which give a glimpse of latest developments in the legal field together with regular updates from law firms that are circulated to clients. In addition to that, the PRS website is my go-to place if I want to find out details of any new legislation.
In this time of rapid changes to the legal framework in India, law students should really be following news closely, changes in legal landscape relevant to them or which interests them. There is no substitute for being abreast with the latest development and the open internet world makes it much easier than when we were students.
YOU HAVE PUBLISHED SEVERAL PAPERS. CAN YOU GIVE OUR READERS SOME ADVICE THAT WOULD HELP THEM IMPROVE THEIR CHANCES OF GETTING PUBLISHED?
Knowing the journal you are writing for and its audience is very important together with using simple English. As a reader it is always a pleasure to read articles which are topical, are well researched and simply written, and the same principles apply to authors also.
YOU ARE ACTIVELY INVOLVED IN SOCIAL WORK. CAN YOU TELL US HOW YOU CONTRIBUTE AND WHAT CAUSES YOU INVEST YOUR TIME IN? DO YOU THINK LAW SCHOOLS CAN ENCOURAGE LAW STUDENTS TO BECOME MORE SOCIALLY RESPONSIBLE?
Contributing to society is ingrained in us as a family and is something I have been brought up with. My mother is an active volunteer with CanSupport, an NGO working with cancer survivors and caregivers. I work with her in resource mobilization and am an enthusiastic participant in their annual "Walk for life". I am also closely associated with Delhi NCR Foodbank Network, an organization working in the area of hunger relief. I have realized that a number of young professionals want to contribute to society in their own ways, but the lack of time together with the process of identifying genuine organizations and coordinating with them seems daunting. To help in this, together with a few friends, colleagues of the legal fraternity and family members we have set up an informal group "Aid Attorneys". As part of the group, we have funded meals for school kids and hope to do more projects in the future.
My four-year-old daughter accompanies in all the activities and seeing her enthusiasm I feel proud that I am able to contribute in whatever small way.