Vivek Kapoor is an alumnus of Panjab University (Chandigarh) and Northwestern University (Chicago). He specializes in international commercial and investment treaty arbitration. He acts as counsel and advocate in international arbitrations conducted under the LCIA, ICC, SIAC, and UNCITRAL rules and ad-hoc arrangements, and arising from diverse industry sectors, particularly energy, mining and natural resources, infrastructure and construction, telecom and technology sectors.
He advises and represents both private and state-owned entities from multiple jurisdictions in Asia, Europe, CIS, Africa, and Middle East in disputes governed by a variety of common and civil law regimes, and public international law.
He also advises foreign investors on issues pertaining to investment protection notably under bilateral investment treaties and investor-state contracts, and the interaction between international law and domestic law in relation to international projects. He is recognized for his experience in post-award remedies, enforcement, jurisdictional challenges and conflict of laws issues.
He has undertaken significant advocacy before international tribunals. He also has full rights of audience in the Indian courts, and has successfully represented private parties, both Indian and Fortune 500 multinational corporations, before the Supreme Court of India and the High Courts of various States in India.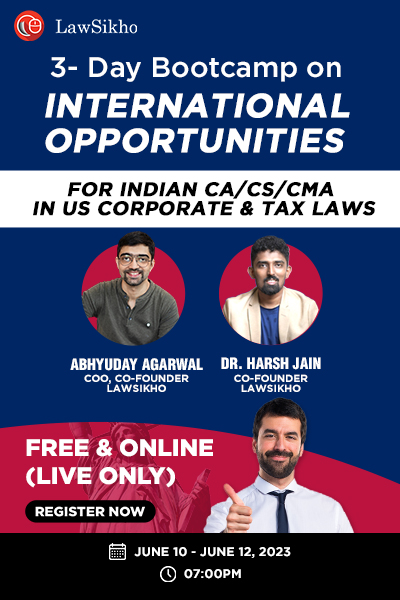 He is empanelled as an arbitrator with the International Centre for Alternative Dispute Resolution (working under the aegis of Ministry of Law & Justice, Government of India). He also serves on the editorial advisory board of LexisNexis Arbitration and the management committee of the Asia-Pacific Forum for International Arbitration.
He also regularly speaks at various forums on diverse issues of international law and international arbitration and has published widely on this area of law.
In this interview, he talks to us about:
LLM from Northwestern University (US)
On choosing specialisation
A career in international arbitration
HOW WOULD YOU LIKE TO INTRODUCE YOURSELF TO OUR READERS?
I am an International Disputes Lawyer based in London – an advocate (India) and a barrister (England & Wales). Well, that is my professional introduction; outside of the profession I am an adventurer, nomad at heart, an art aficionado, a two am friend – a social bandito!
WHAT MOTIVATED YOU TO PURSUE A CAREER IN LAW AFTER DOING BACHELORS IN ARTS (ECONOMICS AND MATHEMATICS) FROM PANJAB UNIVERSITY?
I come from a family with a strong tradition in law, law enforcement to be precise. I was intrigued by the profession right from a young age; my initial interaction with law being centered on its societal impact and importance. As I grew up the philosophy of law became an area of keen interest for me.
Law was always on the cards. When I finished my schooling at St. Columba's (Delhi) I wanted to broaden the horizons of my knowledge and develop a more mature worldview before I embarked on a degree that would form the basis of my career. Panjab University with its glorious history and rich tradition gave me a wonderful choice to pursue Economics and Mathematics simultaneously.
PLEASE TELL US SOMETHING ABOUT YOUR LAW SCHOOL LIFE?
Law school, both at Panjab University (India) and then Northwestern University (US), played a critical role in shaping my thought and disposition. I had the opportunity to read law under the guidance of some of the most celebrated professors in India and US. I interacted with some of the best minds in the profession – leading lawyers, judges, and politicians elected to public office.
WHAT WAS YOUR MOTIVATION BEHIND DOING AN LLM ABROAD? HOW DID YOU CHOOSE TO SPECIALIZE IS INTERNATIONAL ARBITRATION?
The motivation behind the LL.M. was to develop both a global perspective of law and practice and a skill based and practice-oriented understanding of law. Being admitted to one of the best universities in the world, Northwestern in Chicago, gave me the perfect opportunity.
The focus of my LL.M. was broader than international arbitration. I completed 31 credits instead of the 20 credits that were required and completed by most. Though I completed my LL.M. when I was fairly young, I was already a litigator with experience of some very significant and complex cases. International arbitration was a natural progression.
 WHAT WOULD BE YOUR WORD OF ADVICE TO STUDENTS LOOKING FOR A CAREER IN INTERNATIONAL ARBITRATION?
Don't focus on the gloss; try to develop a sound understanding of law and the ability to work through a diverse set of factual matrices. Above all, try to attain as much practical, hands-on experience as possible.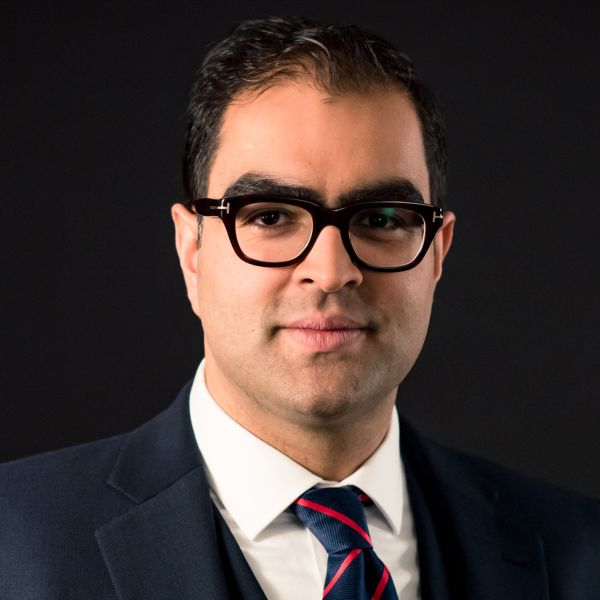 CAN YOU PLEASE TELL US ABOUT YOUR EXPERIENCE APPLYING FOR YOUR MASTER'S DEGREE? DO YOU BELIEVE IT IS MORE DIFFICULT FOR NON-NLU STUDENTS TO GET THROUGH INTO FOREIGN UNIVERSITIES?
I am not a NLU student so I really can't comment on whether they have it any easier. For me, it was a relatively straightforward process. In my view, the best way to deal with this process is to know what exactly you want out of the course and present your true and best self in the application. I don't think the foreign universities show any preference towards NLU. They are more focused on the quality of candidates, what they bring on to the table, how they contribute to the brand and the values the university stand for.
WHAT LED YOU TO CHOOSE TO STAY ABROAD AND NOT RETURN TO INDIA AFTER COMPLETING YOUR LLM? HOW DID YOU JOIN A REPUTED FOREIGN LAW FIRM AFTER YOUR MASTER'S COURSE?
India has always been and continues to be a key focus for my work.
In today's day and age, a person's postal address has ceased to be of great significance. Where you live no longer determines what work you do. Foreign law firms all over the world have many talented lawyers from India. For me, personally, it was not a deliberate decision. My objective is to do quality work and location is secondary to it.
DO YOU BELIEVE THAT A MASTERS IS A MUST FOR LAWYERS SEEKING INTERNATIONAL EXPOSURE, AND JOINING A FOREIGN LAW FIRM?
It is hard to make a definitive statement whether LL.M. is a must for foreign law firms. In my view, LL.M. is a matter of personal choice. Each person seeks something different from the course and therefore has different motivations to pursue a course.
Any good law firm seeks candidates that in addition to a good academic record, exhibit a holistic personal development and an enthusiasm to learn and grow further.
HOW IS THE WORK CULTURE ABROAD DIFFERENT FROM THE WORK CULTURE IN INDIA?
In my view, the work culture of the legal profession both in India and abroad is broadly driven by the same set of values and focus on doing quality work which is intellectually stimulating.
WHAT IS AN AVERAGE WORK-DAY AT STEPHENSON HARWOOD?
This is perhaps one of the most interesting aspects of the life of a disputes lawyer – no two days are alike.
DO YOU THINK THAT SINGAPORE IS GRADUALLY BECOMING THE HUB FOR ARBITRATION IN ASIA, ESPECIALLY FOR INDIAN ARBITRATIONS? WHAT ARE YOUR THOUGHTS ON THIS? WHAT ARE THE OPPORTUNITIES FOR INDIAN LAWYERS IN ARBITRATION?
Undoubtedly, Singapore has become a hub for arbitrations in Asia. Having lived and worked there I have experienced this phenomenal growth. I continue to represent clients in Singapore-sited arbitrations and am impressed with the high level of innovation.
As for India-related arbitrations, I think India has become a significant economic player in the global economy. As a consequence, all major international seats are seeing Indian arbitrations. And this is vastly increasing the opportunities available to Indian lawyers.
WOULD YOU HAVE ANY PARTING WORDS OF ENCOURAGEMENT FOR OUR READERS WHO WOULD LIKE TO FOLLOW YOUR FOOTSTEPS?
That's a very generous question – I think I am still far from being a role model for anyone.
My two cents – each day brings with itself new learnings and new experiences, what matters is how you imbibe them and grow!