Archana Tewary graduated from University Law College, Bangalore University in 2008. Being a very vocal, communicative person with a strong sense of fairness, Archana always knew law was her true calling in life. Back in college she had a great fascination for company law which led her to become a corporate lawyer.
She worked at Crawford Bayley & Co. with Mr. Sanjay Asher for the first few years of her career and then joined JSA after moving to Bangalore post her marriage. Currently, she is a Partner at the firm and works in private equity, mergers, acquisitions and general corporate work.
In this Interview, Archana shares her insights with Rounak Biswas of SLS, Pune on the topics raised by Shafina Salahuddin.
Her role and responsibility as a Partner at J. Sagar Associates
The importance of internships during law school
Maintaining work life balance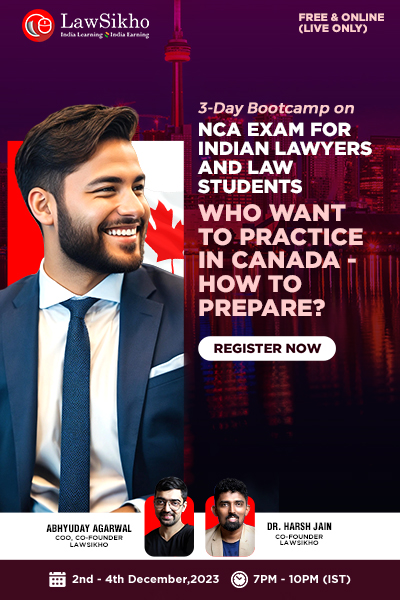 HOW WOULD YOU INTRODUCE YOURSELF TO OUR READERS?
I am a corporate Lawyer and a partner with JSA, Bangalore. I would also describe myself (in no particular order) as a mother, bookworm, feminist, homemaker and foodie among other things.
Born and brought up in Bangalore, I have lived here for most of my life. My childhood was very happy and typical to someone born in the 1980s. It was filled with books, words, and the freedom and time to pursue my fancies. There was a strong emphasis in my family, on education – not just earning good grades, but learning the skill sets I would need to be a strong, independent person. My family (including my extended family) has great role models across generations, and this has greatly influenced the person I am.
HOW DID YOU COME TO TAKE UP LAW AS A PROFESSION?
I have always been a very vocal, communicative person with a strong sense of fairness and that has led me to law, and where I am today.
In my pre-university education I was a science student, and the training and courses were aimed at taking up engineering or medicine as a profession. However, I knew I would not be happy in either of those professions, and thought I might enjoy practicing law. Although in hindsight I realise that when I took the decision to study law, I did not know what the profession would actually involve, I am grateful that my decision was right nonetheless.
I studied law at University Law College, Bangalore University. The course structure allowed me to do internships and moot courts. This led me to interact with a lot of practicing advocates and professionals, which was very important as it helped me make conscious decisions regarding my career.
I have greatly enjoyed studying law and being a corporate law professional. As a student, for instance, studying Constitutional Law and some of the case laws led me to think about human values, life and dignity. I was very happy to be studying subjects which could do that. As a corporate lawyer, I found myself seeing concepts I had studied in hypotheticals in college, being applied in real life. If I had found reading company law a bit dry when I was a student, I found it immensely interesting when working, because of the details.
DO YOU BELIEVE THAT CURRENTLY THERE IS A BIAS OF THE REPUTED LAW FIRMS IN INDIA TOWARDS THE NLU STUDENTS?
I have not, personally, seen such a bias within JSA. I believe the college / university does not matter, if one has strong fundamentals and the ability to learn quickly.
Not in my experience, but there are some aspects which could be improved upon in "non-NLU" colleges. Speaking from personal experience:
There was a great deal of focus on litigation in college, and hardly any emphasis was given to corporate law. This would probably be very unfair to students, who would need to take the initiative to find out about corporate law and practice by themselves. Equal emphasis should be given to all professional options.
The absence of a strong alumni association did feel like a disadvantage, though it must be said that the seniors in college and the alumni I interacted with as a student were very encouraging and helpful. A strong and formal association which would help with internships, placements, job opportunities, etc., would have been very good.
When I started working, I realised that a number of the concepts and subjects which were vital to working in corporate law firms were almost ignored in colleges. The teaching needs to be made more practical and oriented to what a law student would need to know, when she starts working.
WHAT IMPORTANCE WOULD YOU ASSIGN TO INTERNSHIPS?
In my student years I choose consciously, to intern with a human rights organisation, a civil court lawyer, a high court lawyer / senior counsel, an in house team and a corporate law firm. This gave me some amount of insight into how each of these organisations functioned, and helped me in making my decision to work in corporate law firms.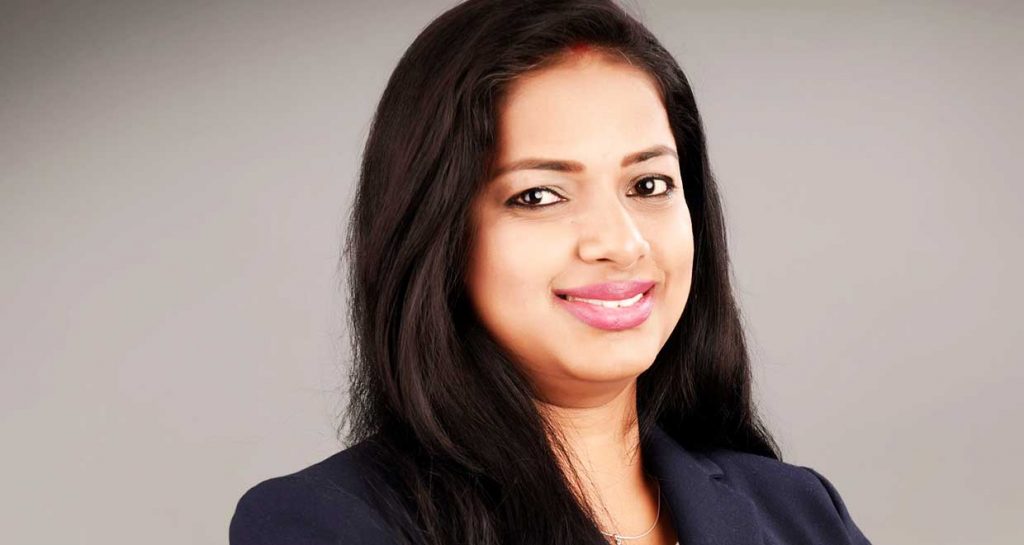 WHAT QUALITIES DO YOU BELIEVE HELP LAW STUDENTS GET A JOB?
Confidence, diligence, common sense and the willingness to work hard. You also need to be ethical and sincere right from the beginning, because these will define the decisions you make.
TELL US ABOUT YOUR WORK IN CRAWFORD BAYLEY & CO.
I worked at Crawford Bayley & Co. with Mr. Sanjay Asher for the first few years of my career, after I interviewed with him for an associate's position. It was an opportunity to learn on the job and grow as fast as you can. I learned to think on my feet, find practical solutions to issues but also, to work hard. Working in capital markets made me detail oriented and capable of multitasking.
WHAT PROMPTED YOU TO MOVE TO JSA?
I had interned in JSA and knew it would be a great place to work. After marriage I moved to Bangalore and was lucky to be offered an opportunity to work at JSA, with Mr. Vivek Chandy as my mentoring partner. My experience at the firm has been rewarding and my everyday interaction with my colleagues has made me a better person, which I think is a truly remarkable thing. I have been fortunate to work in a firm where I have not faced discrimination due to my gender or any other factor, and hard work has been recognised without bias.
WHAT ARE YOUR PRACTICE AREAS?
I started my career working in capital markets. When I moved to Bangalore, I got more exposure in the practice areas of private equity, mergers and acquisitions. Due to my interest in corporate law, I also enjoy working in general corporate matters. In terms of sectors, a lot of my work has been in real estate and e-commerce. The practical nature of private equity work appeals to me, and the manner in which every party to a deal have to balance their own interest with that of the others makes the work interesting. Every transaction has its interesting moments.
AS A PARTNER OF JSA, BENGALURU HOW DO YOU MAINTAIN THE WORK-LIFE BALANCE?
This is a skill I am still learning, and the most important lesson I have learnt is to not be rigid and allocate time, depending on what is a priority. Especially as a woman and a young mother, I am constantly trying to balance the various matters which require my attention and involvement, and the only way I am able to get by is to focus on what is important and urgent, and to rely on my colleagues at work and my family at home.
WHAT IMPORTANCE WOULD YOU ASSIGN TO MENTORSHIP IN ONE'S CAREER?
I have learnt from my partners and colleagues at all stages of my career, particularly from the partners who have trained me. In my work, I can easily recognise the manner in which they have influenced my approach and thinking. However, instead of looking for a mentor, it would be better to keep an open mind and absorb learnings from everyone around you.
WHAT ADVICE WOULD YOU LIKE TO GIVE OUR READERS?
Please choose the path you want your career to take carefully. If you are going to spend half your life doing something, let it be something you will love doing on a daily basis. Please be grateful for the opportunities you have and take pride in what you are doing. This will show in the quality of your work. Wherever life may take you, please try to be humble.