Arvind P. Datar is a prominent Senior Advocate at Madras High Court and one of the finest lawyers in South India. He graduated from Dr. Ambedkar Government Law College, Chennai. He is also known for his books 'Nani Palkhivala: The Courtroom Genius', 'Datar Commentary on Constitution of India' and 'Guide to Central Excise Law and Practice: With Accounting Practices'.
We requested him to share his deep insights on:
Being a Senior Advocate
Establishing one of the finest litigation practices in taxation
Being the author of leading book on Central Excise and Constitution
Advice to young law students and lawyers
Please tell us a bit about your pre-college years, you as a student, your ambitions as a kid. Did you have lawyers in your family or among close relatives?
After my schooling in Pune, I completed my graduation from Bombay University. Initially, I wanted to join the merchant navy but I was medically disqualified due to a surgery. Thereafter, I continued my science degree and completed B.Sc (Hons.) in Physics and Mathematics. I was very active in debates at Bombay and decided to take up law. Accordingly, I returned to Madras and joined the Madras Law College. My grand -father and great grandfather were lawyers in Pune several decades ago. In the recent past, there have been no lawyers amongst my close relatives.
What were your objectives when you thought about law while still in the preliminary years of Law College?
After I joined the law college, I really enjoyed the subjects. We had wonderful set of lecturers in the first year. On account of the Emergency, [sociallocker]there were no strikes and classes were conducted regularly.
What were your plans after graduation? Did you think of joining the Civil Services ever?
I decided to specialize in taxation from the first year itself and, therefore, enrolled myself for the course in Cost Accountancy. I had law lectures in the morning and cost accountancy classes in the evening. I thought that this would help me in my tax practice and, indeed, it has proved to be immensely useful.
From the first year, I had decided to practice as a tax lawyer and have not wavered even once I never thought of taking up any job or joining the civil service even once.
How valuable would you say your legal education was? When did you actually experience the learning curve? What is your opinion when people say that all that they have learnt is in their years of practice?
My first year in the law college was very useful and, till this date, the lectures on contract law and transfer of property are still fresh in my memory. In the second year, the emergency was lifted and the Janata Party came to power. Once again, we began to have strikes frequently. In the final year, we had hardly 50 days of college. For example, in constitutional law, the lecturer did not even commence Part III which was fundamental rights starting from Article 12. Therefore, the last two years of Law College were totally useless. Therefore, barring the first year subjects, all the students from my college were self-taught.
How was the court atmosphere before, as distinguished from how it is now? Did judges take kindly to new orators? How was your experience in the first few sessions of the court? Do you think it has become more difficult for a fresher to be successful?
There is no great difference in the court atmosphere prevailing in the 80s and now. Most judges are kind to juniors and encourage young lawyers who are well prepared and make an earnest effort. I was very nervous in my first few appearances but gradually this disappeared. It is not difficult today for new comers. In fact, there are far more opportunities now because of different and newer branches of law, regulators and tribunals.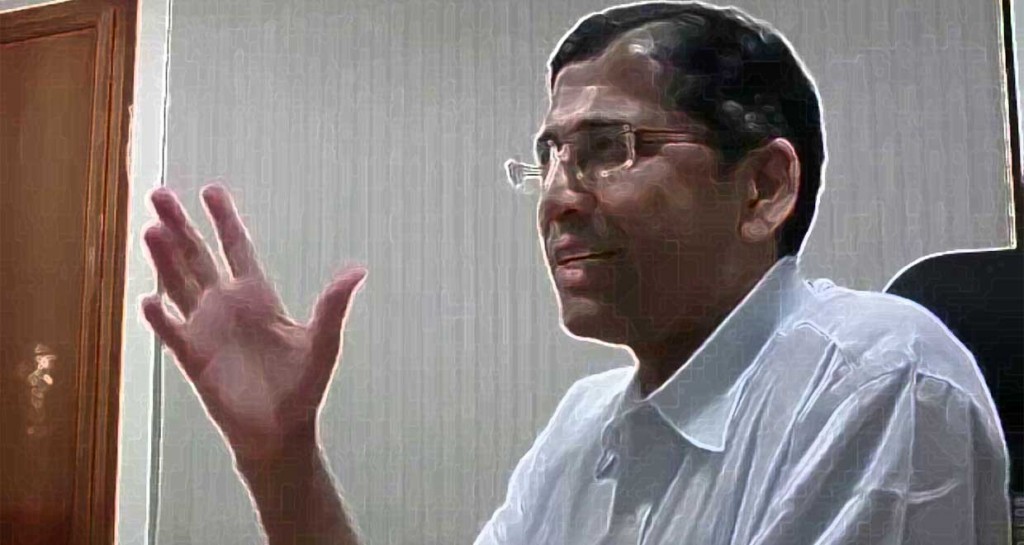 You have a long and illustrious career as one of the most reputed advocates in India. What are the primary soft skills necessary in order to have a successful career in the legal profession?
I think no one is successful by accident in any professional career, whether law or medicine or architecture: The essential skills are: a thorough knowledge of the subject of specialization, the ability to work very hard, the courage not to take short- cuts, the patience to wait for opportunities to come our way and, finally, the ability to seize the opportunities when they appear.
It is also essential to carefully set individual goals and then devise a plan of action to achieve them. It is necessary to have clearly defined goals and carefully plan the manner in which these goals will be attained. For a lawyer, a mastery of the English language is an invaluable asset. We have to acquire skills that are necessary to achieve our goals. For example, if one wants to specialize in taxation, a knowledge of accountancy is very helpful.
Lastly, the most important thing is the ability to say no. To say "no" to activities that are not in tune with your long-term goals. It will be far more rewarding if one relentlessly pursues the long term goal by systematically attaining short-term and mid-term goals that are congruent with our long term goal. It is also necessary to have just one or two goals and not plan for too many things. Once, the long-term, mid-term and short-term goals are set, it is necessary to periodically review them to determine whether we are on the right track.
People have an impression that it is important to know the judge more than the case. How much truth would you say lie in such a statement?
This is basically wrong and there is too much loose talk and baseless gossip. There may be exceptional instances where this statement may be true but this is really rare.
The judges are known to have a pre-conceived disposition towards being socialist, rightist, etc. How do you say young lawyers can argue for a matter which is against such disposition?
If a judge has a strong pre-conceived disposition towards a particular ideology, it would be wrong to bring these notions to the Bench while hearing a case. Unfortunately, this does happen and socialist / leftist / rightist notions do influence the thinking of judges on the bench. Not only young lawyers but even senior lawyers will find it difficult to argue before a judge who has strong pre-conceived notions. It will require great skills of advocacy to persuade the judge not to allow his notion or ideology to influence the outcome.
What were the landmarks of your career which led to your designation as a Senior Advocate? Please share with us the challenges and achievements you came across on your journey from being a fresh graduate to a Senior Advocate?
There have been several cases which were stepping stones that eventually led to my designation as a senior advocate. I had specialized in taxation and company law and I argued a number of cases before the High Courts, Tribunals and Company Law Board. Further, my articles, books on Central Excise and my editing of Ramaiya's Book on Company Law also helped to substantially increase my practice particularly in the Company Law Board. Eventually, I was appearing in a number of important company law, tax and commercial cases and this led to my designation as a senior advocate.
The initial challenges were financial in nature and it took me 11 years to buy my first second-hand car. To supplement my professional income, I took to writing of articles, books and also being a part-time lecturer. This, indirectly, helped in building up my practice as well. By writing and giving lectures, one get's known in corporate circles and this also increases your practice.
How is it being a Senior Advocate? Do you think titles like this can change one's recognition drastically? Does it enhance the responsibility? How has your work profile changed as a Senior Advocate?
A senior advocate has great responsibility. The client and the advocate on record place all their trust in you. In most cases, the advocates on record and instructing counsel prepare the case very well and the senior advocate has then to plan the strategy for presenting the case. This has to be done after detailed examination of the facts, the case-law and the statutory provisions.
My working profile drastically changed as a senior advocate. I was able to argue in a number of cases outside the area of my specialization. This also helped me to learn several new areas including arbitration, environmental law mining and intellectual property.
You have several best-selling legal books like 'Nani Palkhivala: The Courtroom Genius', 'Datar Commentary on Constitution of India' and 'Guide to Central Excise Law and Practice: With Accounting Practices' to your credit. How important is writing for you?
Writing is extremely important for me. In the earlier years, writing of articles and then writing of a book on Central Excise was critical in building my practice. The writing of books forced me to carefully study the statutory provisions and case laws. You have to understand the entire Act and the relevant subordinate legislation. You have to always keep in mind the object or purpose of the enactment. This understanding will not come even if we prepare extensively for a case. The writing of a book helps to understand the structure of a particular statute. One has to compare similar provisions in other enactments and development of law over several years.
I have always told young lawyers that they must write a commentary in the area of their specialization.
What do you look for in your interns when they apply for a position to work with you? If there is someone who wants your guidance, what should he/she do?
Since substantial part of my practice relates to taxation, I insist that the interns should have completed a course in taxation. If they do not have a basic knowledge of taxation, their internship will not be fruitful. Whenever younger lawyers wanted my guidance /advice, I have always tried to help the young lawyers to the extent possible.
There have been quite a few booms and busts in the legal industry. What do you think about the future of legal education in India? How do you say a student can manage to stay ahead of the 'rat race'?
I think that the future of legal education is not bright because there are too many law colleges and very few lecturers. It is not possible to have competent lecturers for all these institutions. Earlier, many lawyers were part-time lecturers. We had a number of successful lawyers who taught in the morning or in the evening. This excellent practice has unfortunately been discontinued. There must be a complete halt to any new law college as the supply far exceeds the demand. There must also be a strict entrance exam so that a minimum qualification standard is maintained.
Students can stay ahead of the rat-race by constantly reading books, keeping abreast of the latest developments. Students must also make full use of their internship so that they can decide their area of specialization.
What would be your advice to young law students? Whether they should join a firm or practice at bar? How should they approach the legal career?
Young lawyers should join civil offices where there is extensive trial work. In my view, the best thing is to work for one year in civil office and another year in an office specializing in criminal work. This will give young lawyers an excellent foundation in basic civil and criminal laws. Thereafter, he can specialize in any subject. They can choose to become solicitors or focus on chamber practice. Alternatively, they can go into litigation. The two years spent in civil / criminal practice, will be very useful in dealing with a wide variety of cases and should be treated as a long-term investment.
[/sociallocker]