Atika Prasad graduated from Symbiosis Law School in 2012. She subsequently went on to pursue her Masters from George Washington University, with a focus on Intellectual Property Law. She worked at a boutique patent law firm for about six months, following which she returned to India. She is currently IP Attorney at Wahl Clipper Corporation, where she handles the company's world-wide IP enforcement.
In this interview we speak to her about:
Being a first generation lawyer
Building a strong IP Law practice
Managing time between work and personal interests
Were you always fascinated by the field of IP law?
IPR is a field that is vast and constantly evolving. The prevalent laws are reformed from time to time in order for it to be in sync with the advancement of technology. In the early years of law school, I was inclined to pursue litigation and was more interested in civil procedural and substantive laws. Soon after, I was introduced to IP and Corporate Law. I was immediately drawn towards the connection between law and the dynamics of innovation. I realized that IP is one such branch of law that forms part of every transaction and has several relevant consequences.
How did you build up your expertise in IPR?
To keep my knowledge in the field of IP abreast with ongoing changes, I try to take up IP specific short-term courses from time to time. After completing my LL.M., I undertook a two-week course conducted by the WIPO at the USPTO on Copyright and related rights.  Over a period of two weeks, 40 young professionals, selected from across the globe, deliberated over the intersection of International and domestic IP laws of their respective countries. Thereafter, I worked at Hershkovitz & Associates, a Patent Law Firm in Alexandria, Virginia, for a brief period. In February 2014, I started working as Wahl's IP attorney to handle their IP portfolio and my responsibilities predominantly included enforcement and border protection measures in India. Wahl provided me with the option of combining my understanding of the laws of India and that of the US. I have also been afforded the opportunity to represent Wahl at different platforms across the globe, INTA being one of them. Wahl encourages their employees to continue learning by means of short-term distance learning courses. While being at Wahl, I have completed a few certificate courses conducted by organisations such as FICCI and WIPO.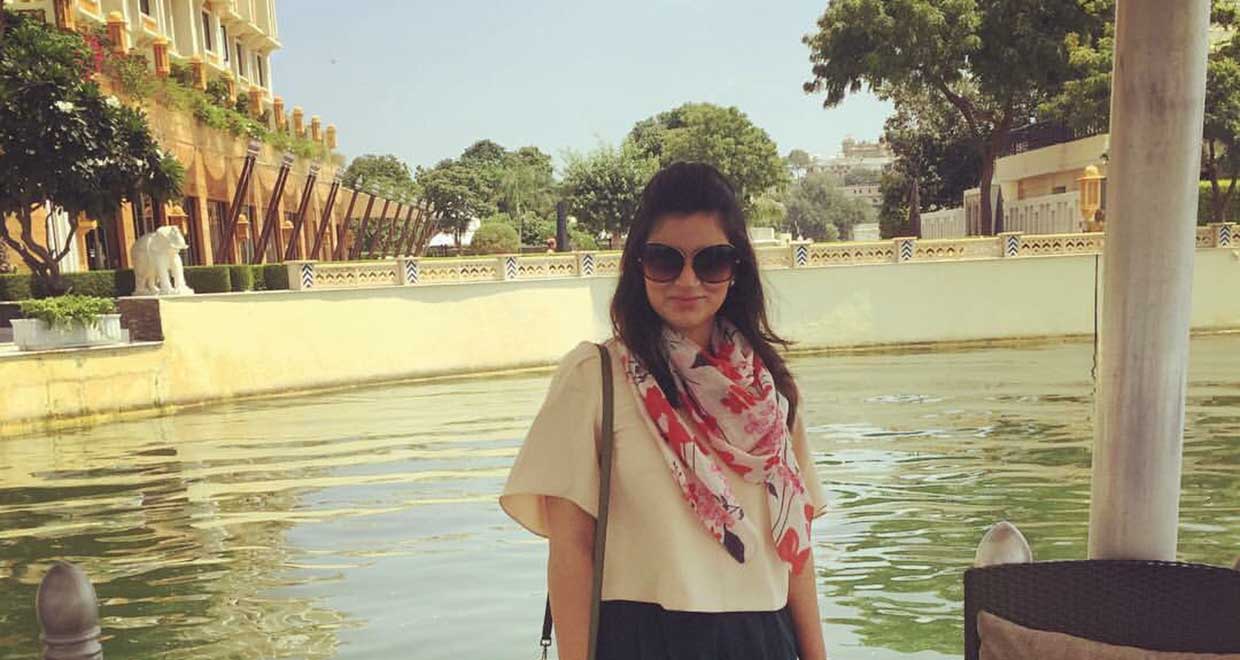 Tell us about your schooling and early life. What, according to you, sparked your interest in law?
To be the daughter of an eminent orthopedic surgeon (my father) and a renowned histopathologist and former president of IMA (my mother), life has been a sine wave. On one hand you get everything, the right advice, the right resources, and the right environment; on the other hand, living up to the expectations is certainly not easy.
In school, I lived in the shadow of my elder brother (now a neurologist in USA) and teachers would always compare me with him and his achievements. All that did was to encourage me to put my best foot forward in whatever task and assignment I undertook. Come to think of it, choosing law as a profession was not that difficult of a decision. I had made up my mind when I was thirteen. I was amazed with the idea that throughout my entire life I can continue to be creative in my thought process, read every day, write, get introduced to new people, think and analyze issues and put forth my opinion.
How important are internships for a law student?
I feel law schools in India mostly provide theoretical knowledge rather than providing a practical insight. The practical aspect of legal system in India is too distinct from the theoretical aspect. This is where internships play an imperative role in enabling a law student to gain firsthand experience of court practice and understand the practical application of legal theory better. I think varied options of pursuing internships under Advocates practicing at different levels of court in different cities, law firms and corporations, widens the prospects of possible practice fields for a law student. Hands on experience in so far as the practical implications that the profession demands, is an added factor which assists a law student in making one of the most important decisions of being a litigator or a corporate attorney.

How do you maintain your work-life balance?
Working for a multinational company not only requires an individual to possess legal acumen but also entails certain added responsibilities. My work profile demands extensive travel to different countries every month. As they say, the transition phase in one's life is the most important and the sooner one is able to achieve a balance between the conflicting interests of work and life, the better it is for one's own development in the longer run. Personally, I feel lucky to be married to a workaholic lawyer who not only understands the level of commitment which this profession demands but also encourages me on a regular basis to deliver to the best of my capabilities. Moreover, Wahl gives me a great amount of flexibility, which in effect helps me manage work and personal life.
How did you decide to pursue an LL.M.?
Pursuing an LLM was a well thought out decision, which was taken after much consideration and strongly encouraged by my family. While I was studying IP, I realized that the various treaties and conventions to which the country in question is a signatory, govern domestic IP laws. Apart from the various domestic issues involved in this area of law, it also has far reaching international and commercial implications. These factors reinstated my decision to have an in depth knowledge in the subject and specialize in the same. I was convinced that international exposure in the field of IP law via comparative analysis of a developed jurisprudence would be helpful and it actually was.
What are the essential skills required to be a corporate lawyer?
Every corporation/law firm/company has a completely different work culture. As a corporate lawyer, one needs to understand the work culture of the corporation for which one works. As far as my experience goes, I believe inter-personal skills are to be given far more credence while representing a corporation. If an individual chooses to practice as a corporate attorney then a conscious effort from the very beginning in grooming communication skills would certainly be advisable. One needs to constantly understand the concerns of the company.  Apart from that, it is always helpful to be aware of general commercial development with respect to the relevant industry practices and also be updated on the same.  Primarily, every corporate lawyer should always have a result-oriented approach, should be able to think on one's feet and improvise when needed.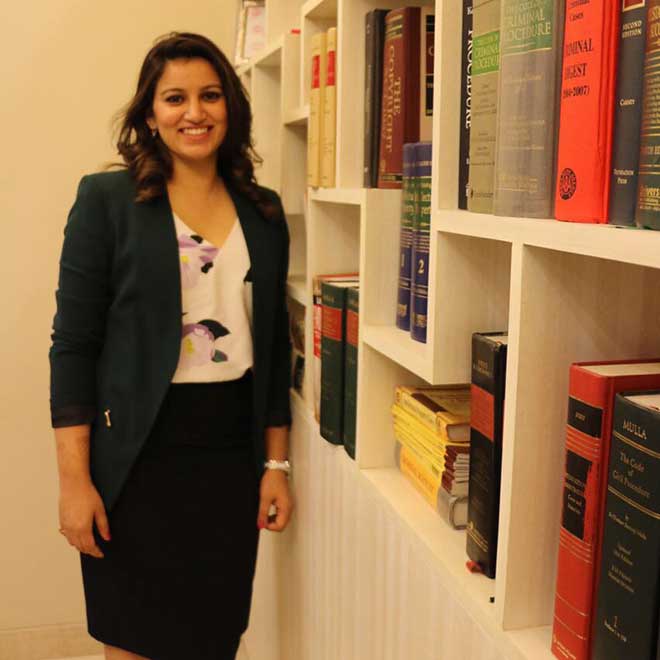 What are the primary professional ethics you follow while at work?
While prioritizing the interests of the company, I ensure that I listen and understand what the other person has to say and wants, without interjection. Also, management of time is crucial and I make sure that I am clear on the deadlines of any work that is to be done and accordingly, if need be, prioritize. One needs to be mindful that timely adherence to the deadlines while being the face of the corporation reflects not only on the attributes of an individual but also the corporation.
It's perfectly human to make mistakes while executing any task; the key is to learn from it as soon as you commit them. Apart from this, it is of utmost importance that an attorney religiously follows the internal code of conduct and other policies of the corporation.
Where do you see yourself ten years down the line?
When I was doing my law, I just thought that I would be the country head of a multinational company in ten years. Three years ago, when I joined Wahl as a young attorney who handled their IP portfolio only for India, I did not know that within three years I would be handling their worldwide IP enforcement.
While working towards one's goal, one has a better understanding of the opportunities that come along and one's own capabilities. With the support of my family and the opportunities given to me by my superiors, I can say without a doubt that I have all the determination to be a sprightly attorney, a finisher who has the eye for detail and a manager who takes initiative. I believe my ultimate aim after ten years is the coveted YPO membership, an organization which needs no introduction and its membership would truly be a dream come true.
What is the role of an In-House/General Counsel in India?
As of now, my role as the IP attorney of Wahl Clipper Corporation is multifold. I began with handling the IP enforcement of the company with respect to India, in 2014. A few more jurisdictions including the Asia Pacific, Africa, Russia, and UAE were added to my work profile last year and now I handle their worldwide IP enforcement. The job is as challenging as it sounds. Being responsible for so many different countries with different time zones definitely leads to a great deal of travelling and efficient time management.
As part of the global IP enforcement of the company, I handle IP infringement related lawsuits and negotiations, Trademark and Copyright Customs registrations and also supervise online enforcement. With the laws and regulatory procedures becoming more complex, I believe it is the foremost responsibility of an in-house counsel to secure the interests of the Company from any present or future impediments.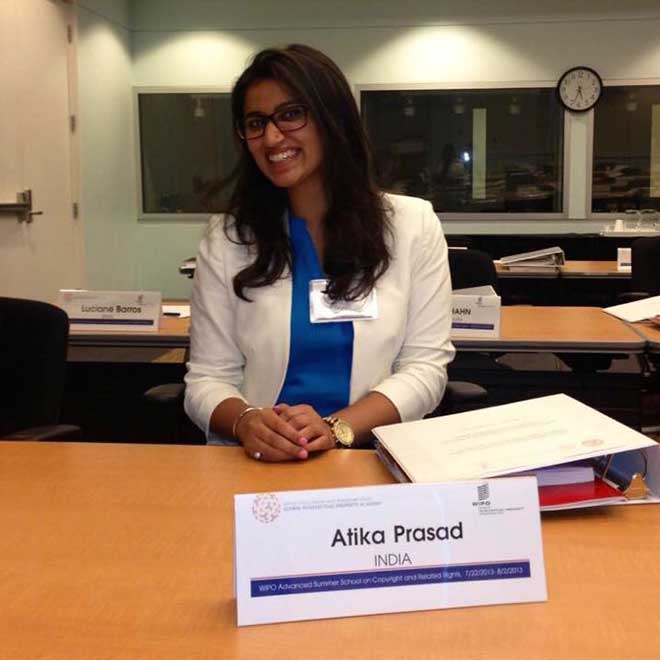 What would be your parting message to our readers?
Every day is a learning process. I think willingness/eagerness to learn, skillful time management along with creatively strategizing on the issues at hand, are the most important qualities that one can possess. One should consider failures as stepping stones to success.