Ayesha Nair graduated from Mumbai University in 2004 with a B.LS. LL.B. (Hons.) degree. While in college, she worked as a paralegal trainee with Bilawala & Co., after which she joined Sony Pictures Entertainment as Legal Counsel. Thereafter, she joined Hexaware Technologies Ltd. as a Legal Executive and she currently works as Senior Manager-Legal. In this interview she talks about:
Studying at Mumbai University
Working at Sony, Hexaware and Lehman Brothers
Internship and recruitment tips
How would you describe your legal education? Did your legal education prepare you for the reality of legal practice?
The legal education I received is the foundation on which my future is built. I would definitely state that the perception of the profession and the education system has changed over the period of years. Students have been keen on exploring other areas of law falling outside the purview of general practice, like corporate laws, intellectual property experts etc. My legal education gave me a better understanding of the actual application of the legal practice in my chosen profession. Having said that, I would also say that one does learn a handful while on the actual job.
You have graduated with B.LS. LLB.(Hons.) degree from Mumbai University in 2004. Tell us about your law school experience. Share some highlights from your college days that shaped you as a lawyer.
I did the five year law course which was a new option for aspiring lawyers during that time. I would state that it not only allowed me to complete my education a year earlier than what it would have taken me if I did the three year law course after B.A., but also gave me 5 wonderful years in the law college. The Moot courts were an excellent way of motivating students with actual court room scenarios and building their confidence essential for the profession. One lecture and Professor from Government Law College one would never give a miss, I am sure all students from GLC will agree with this one, Prof. Pithawala – Contracts & Company laws. I think this was one subject that gave me insight and focus to pursue corporate law as a profession today.
You started your career at Sony Pictures as Legal Counsel and later joined Hexaware Technologies as a Legal Executive and currently work as Senior Legal Manager Legal there. Please tell us about your journey till now.
As a matter of fact, my first job was in 2002 while I was completing my law education. I worked as a paralegal trainee with a legal firm – Bilawala & Co., pursuant to that in 2004 I joined Sony Pictures Entertainment as Legal Counsel. However there were not too many legal or complicated issues to handle here. I got my appointment in Hexaware through a Manpower placement agency and was initially appointed as a Legal Executive. The journey from a Legal Executive to being a Senior Manager – Legal meant hard work, sincerity to the profession, responsibility and most importantly the focus to reach where you want to. Subsequently, as the Company progressed, so did my career and I continued to deliver my job with dedication, commitment and customer relations.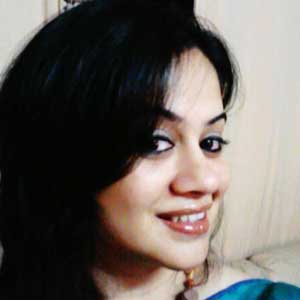 You've been at Hexaware for nine years. What would you say has contributed towards your long stay at Hexaware?
As a matter of fact, I did have a break of a short period in my career at Hexaware. That was when I explored working for a very brief period on the customer front with Lehman Brothers, but the job didn't raise my adrenalin as much as in Hexaware. The customer front ending, the numerous challenges and the independence to work were all missing. Fortunately for me, Hexaware were unable to get a suitable replacement and they called me back. I was only too happy to rejoin. So in the real sense, if we don't consider my four months short stint with Lehman Brothers, I will actually complete 10 years with Hexaware.
Tell us what your typical work day is like. What kind of work and responsibilities do you deal with as Senior Manager – Legal? How has the journey at Hexaware been so far?
We have a very small team of three legal professionals. With the technical title of Senior Manager – Legal, I functionally head the Legal Dept here. I report to the CFO. My colleagues are competent in their work. Basically the Legal team examines the terms and conditions of all contracts that the Company enters into around the world. There are penalty clauses, arbitration arrangements and certain conditions which are stipulated by different customers. Each contract is to be studied separately from the legal angle. Often we are required to directly interact with the Client's Legal Department to arrive at mutually acceptable conditions. Apart from contracts we look into various other legal issues related to employees, property, intellectual property and litigations to name a few.
What type of cases do you deal with? At Hexaware, how often is legal work outsourced? Tell us about a case that you are particularly proud of.
We primarily deal with corporate laws and contracts, litigations are very rare. Fortunately, we have not lost any contract due to inability to resolve differences with clients and have never endangered the interests of the Company.
Legal work is outsourced on case to case basis on rare events. I perceive each customer as a critical account and closure of the contracts with each of them brings a sense of pride in me, so it is really difficult to just name one.
What are the primary professional ethics you follow while at work? How do you keep yourself abreast with latest industry news and trends?
Protection of my employers interests within the legal parameters of the country. I keep myself abreast with the latest industry news and trends through the internet and various legal news letters. For Client counselling, understanding what the customer wants should be the primary focus.
What has been your strategy to deal with errors and mistakes? How would you advise a young associate to deal with them?
Errors and mistakes do happen in all walks of life. However in the legal profession one has to be extra cautious. If a lawyer is defending a person in Court on a murder charge there is no room for error or mistakes. It could make a difference of life versus death. However in the Corporate world there is one question that the fresher has to learn and retain with him/her during their entire career. Ask yourself that if you were the owner of the Company, what you would have done in a difficult situation that is presented before you. You will always get the correct answer.
What is the procedure to apply for an internship or recruitment at Hexaware? What are the qualities which they look for in one and his/her CV?
The best approach is to contact the HRD of the Company and ask for permission to submit the CV. One needs to also explain the type of job that he/she is looking for. For freshers, it will obviously be as a trainee only. The CV has to be neatly typed with all the relevant information. A more comprehensive CV is required only when the person is applying for a Senior post.Normally a fresher would needs to keep a watch for vacancies advertised in the newspapers. Manpower placement agencies may not be a good source of employment for freshers.
What do you think differentiates a good intern from the rest? How can an intern make a positive impression in the limited time they have? What skills would you say is a sine qua non for an intern who wants to excel at work?
A good impression is created by your presentation. Dress smartly, have a neat and logical CV and keep abreast of the news around the country. The fresher needs to read newspapers every day and watch News programmes on TV. This not only sharpens the mind, but also impresses the interviewer that he is looking at a person who knows what he is talking about. Also never give false information or use guesswork. If you do not know the answer or have not understood the question, they should clearly say so. Speech is also important. As the interview will be in English, the fresher should be proficient in the language.
What do you cherish most about the experiences you've had over the past ten years?
I cherish and value the growth and the challenges that I have lived through each day in the last ten years. The new challenges with a new day give my excitement levels  a new boost.
Any plans for an LL.M abroad? What are your long term goals?
My focus for the last four years have been on my son and office. I haven't got the time out, but yes, in the future I wouldn't mind exploring some other options. One area that interests me is Marine Law.
Lastly, what would be your message for our readers?
Stay focussed, believe in yourself and anything is achievable.