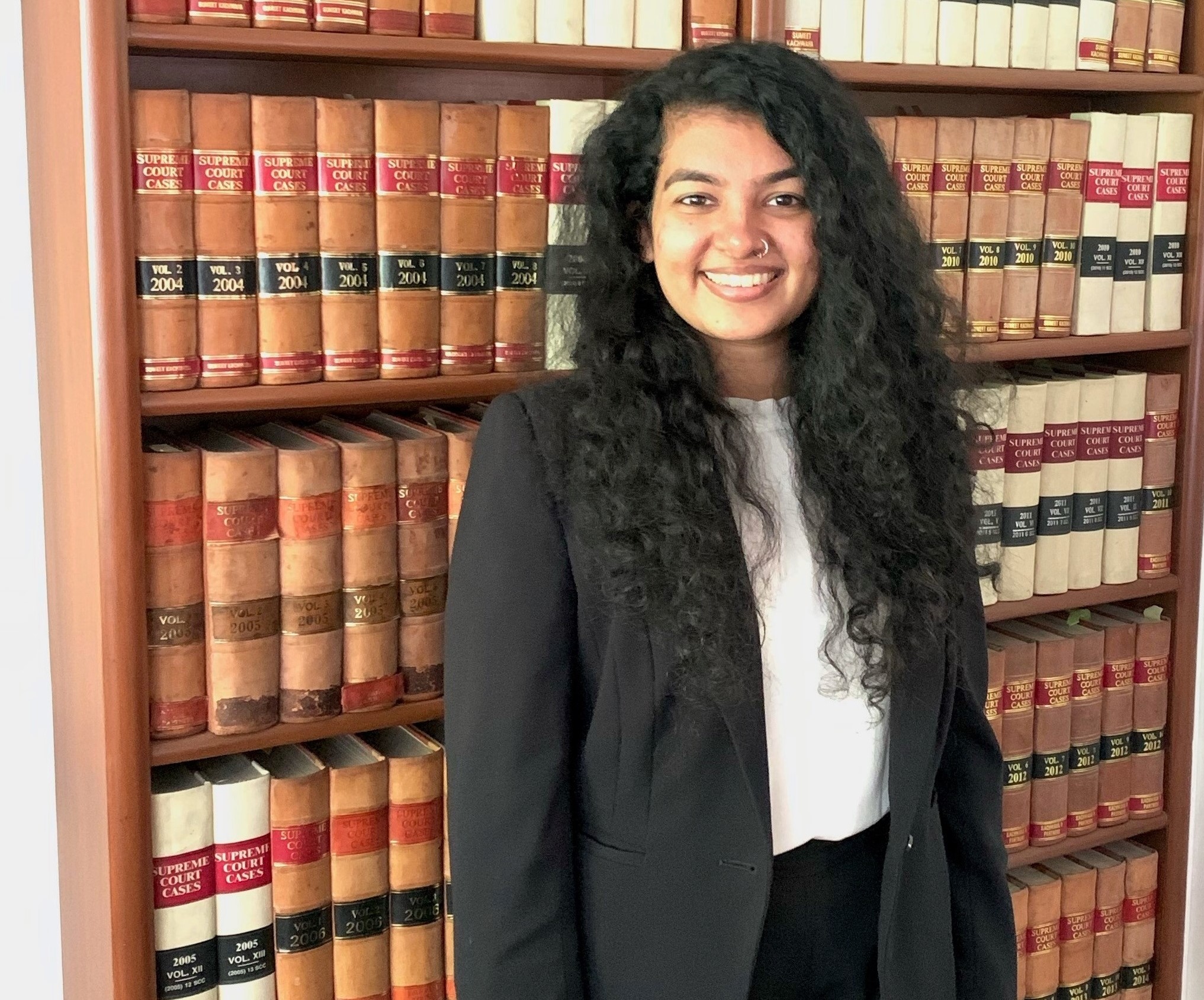 This interview has been published by Tanmaya Sharma. The Interview was taken by The SuperLawyer Team.
---
You participated in a few National Rowing Championships and secured a great position. What made you choose law over sports? 
Rowing till date is very close to my heart and I will never forget the days where it was rain or shine we would go down to the jetty and race against others. My passion kept me in the sport and I won the gold medal at the National Championships more than once. I loved my journey as a rower but at the same time, I was not keen on making it my full-time profession. In the penultimate years of school, I decided to pursue law. The prospect of being a lawyer and having a voice in a society wherein I could defend myself lured me to choose law as a career.
Do you think that participating in National MUN, National Parliamentary Debate, or National Moot Court Competition helps in real litigation or legal fields?
Any form of extra-curricular, be it MUN, parliamentary debates or Moots plays an important part in one's journey in law school. A MUN gives you exposure to a pre-prepared competition in international diplomacy whereas a Parliamentary Debate teaches you to be quick on your feet and cull out the most interesting arguments in a short span. While the former is a well-rehearsed and researched competition the latter is dependent on your knowledge. Both these competitions are extremely fun, but I would prefer a Parliamentary Debate, because of the adrenaline rush. They help hone your public speaking skills.
Moot Court Competitions for sure help you in real-life litigation because they are the closest experience to a courtroom during law school. You learn how to draft issues, present arguments, learn court demeanor, and understand the courtroom. You may participate as a researcher or a speaker, but in either role, you understand the basics of real-life litigation, which you can then build upon once you're a professional. For instance, when I took part in Mediation at the Symbiosis ADR Competition, I found one of my interest areas in law and when I won the third best memorial at the Philip C. Jessup, I learned how to deal with multi-dimensional issues, court craft, and drafting. I cherish all my participation and accolades in Moot Court Competitions because they have helped me grow as a student of law.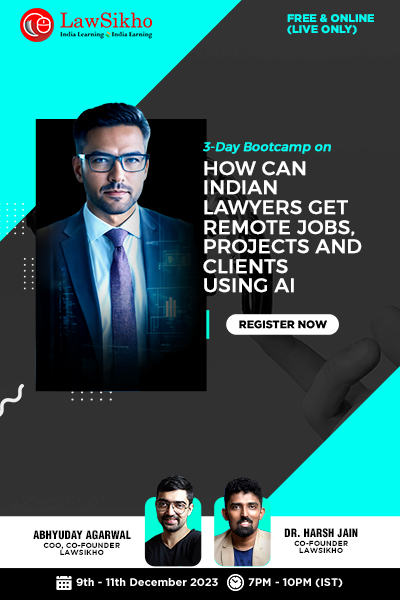 Should one always intern under the same Advocate/firm or explore new places with time? What will be best for a law student to establish his/her career in law? 
Internships are without a doubt a vital part of law school which helps you find your passion and interest areas. Having said that, it is implied that one should explore through in their nascent years, say up to your 3rd year by working at different places. By interning at different places, one is exposed to different laws, working environments, projects. For example, in my first three years, I worked with NGOs, State Commission, a boutique family law firm in Bangalore, a Calcutta High Court Advocate specializing in company law matters, Sr. Advocate Siddharth Luthra specializing in criminal law. In those years I learned how different Courts operate and got a macro understanding of various laws and practices. On the way, through my internship with the Disputes team at Khaitan & Co., I found my interest in arbitration.
Then in my last two years, I streamlined my internship opportunities at the Disputes team of various law firms, like Nishith Desai Associates, Dua Associates. In my final year, I was looking to intern with a law firm for the long run or do repeat internships to secure a job. Since I already knew by then that I wanted to practice arbitrations I applied for an internship at Kachwaha and Partners. Once I completed that, I received my assessment internship at the firm for two months and then I was offered a PPO in my last semester.
My only reason to lay down my journey so far is to depict that one should not lay their eggs in the same basket. If you are trying to find your interest then explore your options, after a while streamline your internships and then choose what fits you the best.
You are dealing with national and international arbitration matters. How do you feel about it?
I am fortunate that Kachwaha & Partners has allowed me to work on multiple high stake arbitrations. The experience has been exhilarating so far! I have for a year working on both ad hoc and institutional arbitrations on an array of topics. I feel humbled that I have worked so early in my profession, worked on such big-ticket matters, and attained knowledge about the intricacies of the profession. All in all, I would say that I have had a great kick start to my journey in the field of arbitration and undoubtedly it will go a long way in the profession.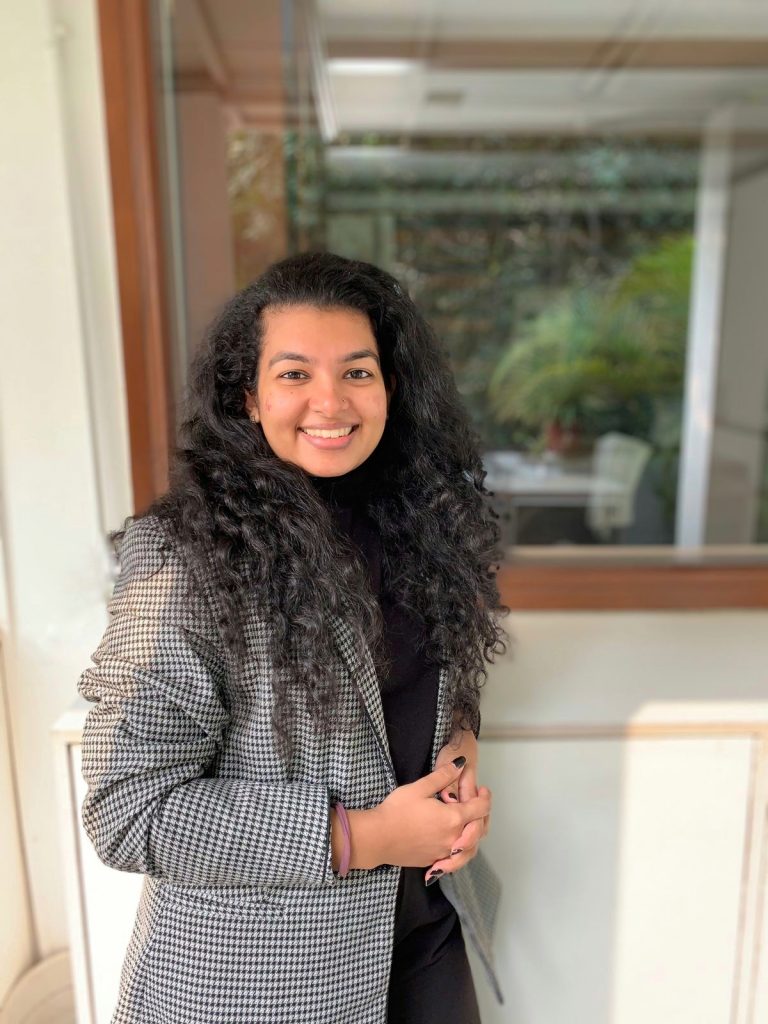 Could you please tell us about your role in the CAN Foundation? How has your experience with the Foundation been until now? 
Before I get into the specific role, I'd like to tell you a little about our work. At the Foundation, we support law students at various National Law Universities to complete their academic courses and freshers as well. I work there in the capacity of Additional Director of Philanthropy. My main role is to secure as much financial support we can to help out our applicants. Over the past few months, I have worked closely with Siddharth Sir (the CEO of the Foundation) and spearheaded the fundraising campaign for our flagship program Eklayva (wherein we provide scholarships to financially distressed law students). One would expect it to be a fairly simple task, but over almost three months, my team had approached approximately 400 potential donors daily to raise funds.
Being involved in fundraising at such a big scale has made me more humble and conscious of my privilege. While perusing through the applications, the obstacles which students have faced, the backgrounds they hail from, their stories, can shake a person to their core. It is honestly a fulfilling task to see that our hard work over the past few months has led to awarding of scholarships to so many students in need.
We have an audience that is interested in legal writing. Could you tell them how to utilize their interest in shaping their career?
Legal writing is undoubtedly a very important part of our profession, and it is a skill best developed if started early. The beauty of legal writing is that firstly, it provides you with a holistic understanding of the topic one is writing on, and secondly, it improves your drafting skills. I would advise interested students to try and pen one article each semester. This would not even put a lot of pressure on the student or hamper their extracurriculars. It is important to mention that, it is not necessary to write your articles on the same law, but rather you can choose to diversify depending on the current topic of relevance and interest. For example, I have written on niche topics in arbitration, and alongside have written pieces on environmental law, human rights law, etc. The tricky bit while writing is not penning down the article but rather choosing a good platform to publish it. One should choose a forum of repute while sending in their manuscript for publication; only then will the publication be of relevance in the long run.
You are a young established legal professional. What is your success mantra?
Thank you for your kind words, but I think I am too young in the profession to be called established. However, the only mantra I abide by is to learn something new every day, however inconsequential it may seem. It may so happen that the task you are allotted might be small but only if your basics are coherent can one build a strong empire. I would also like to say that it is important to not rush in the journey because it is a marathon, not a sprint. You need to perform every day and be a better version of yourself as compared to yesterday.
What career tips do you want to give to our readers? 
The only career tip I would like to give everyone who is reading this is to do their tasks diligently. There is no shortcut to hard work. So if you put in your hours and apply yourself to the task you are working on and be patient, there is absolutely nothing stopping you from attaining success in the field of your choice.
---
Get in touch with: