Mr. Bhumesh Verma graduated from Delhi University in 1994. He was selected as a Chevening Scholar in 2000 by the UK government. During this scholarship, he studied at the College of Law at York and worked with Ashursts in London. Mr. Verma is currently a partner in the corporate and regulatory practice team of Link Legal India Law Services, New Delhi. He began his career at Ajay Bahl & Co. (now part of AZB & Partners) and went on to become a partner at Khaitan & Co and PKA Advocates before joining Link Legal. Mr. Verma has 22 years of experience in domestic as well as international corporate and commercial matters.
In this interview we speak to him about:
His illustrious career, and his diverse experience
His passion for teaching
Engaging in academic writing
How would you like to introduce yourself to our readers?
I am a law student. Having spent some time in the profession with wonderful lawyers and clients, I may know a bit more about law and business than some young law students or lawyers, but that's about it. In the legal profession, one is always learning and updating.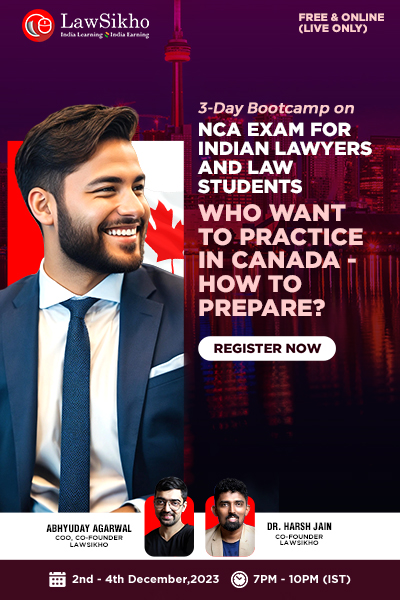 What inspired you to take up law? 
STEM disciplines have always been most popular among parents and even majority students. Being a school topper, I too was expected to pick up science. Maths was one of my favourite subjects. However, I had no interest in medicine, engineering or any other technical course. I picked up commerce and went on to pursue B.Com (Hons) from Delhi University. During my graduation, I got acquainted a bit with business laws.  It sounded interesting and challenging, so I thought pursuing law would be good option for me.
I come from a humble, salaried class family. There was absolutely no one in my family, nor a friend in the legal profession (I don't think even today is, besides me). My family never even knew a lawyer. To add to it, immediately after my graduation, I landed up a job as Accounts Executive with a good NBFC. So, all these circumstances were conspiring to drift me away. However, family being sure of my conviction and track record in studies till then, gave in.
How would you contrast your time as an undergrad at Delhi University with your experience at College of Law, York, England?
Campus Law Centre, Delhi University used to be among Asia's top law schools in 1990s. Studying there was fun in those days. Even getting the admission makes it a funny story now. Ours was the first batch for which an entrance exam was introduced in Delhi University. We had absolutely no syllabus, no workbooks, no coaching classes, no preparation. Just appear in an entrance exam one Sunday morning and wait if you are in or not. This is how the first batch got in.
The classes were held in typical old-school style – black board, chalk and talk. There were no computers or gadgets to help, no online searches available. We had to use the library a lot. Some smaller roadside help books called 'Dukkis' were also available and some students used it for last-minute cramming.
College of Law at York was a different ball game altogether. Use of PPT, computers, interactive sessions, negotiation role-play, drafting skills workshops, interaction with local practicing lawyers, visits to Courts in London, Edinburgh and Employment Tribunal in Leeds to observe the actual atmosphere. It all made a big change in my understanding, perception and presentation skills.
Although I was already working with foreign lawyers on international assignments before the scholarship, access to foreign educational institution, courts, foreign lawyers' offices, working in a foreign law firm was a welcome experience. This gave me an insight about 'where they are coming from' and bridging the gap between what they expect and what Indian lawyers think they expect.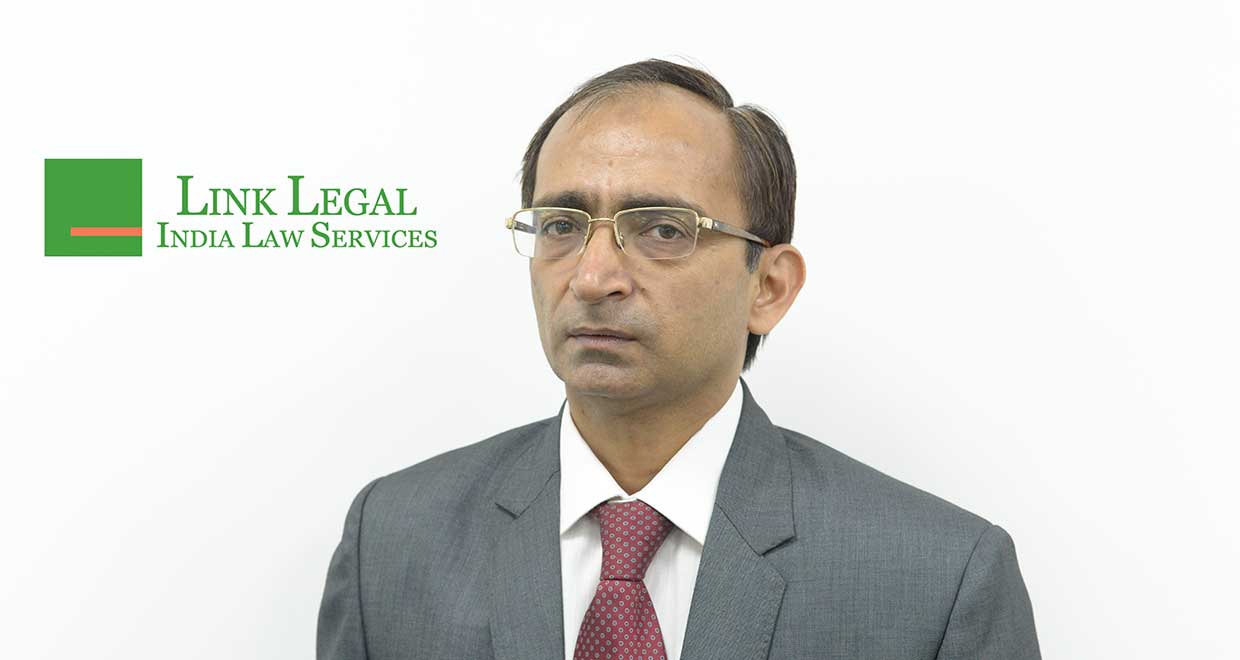 What were you areas of interest during your legal education?
I was always interested in Corporate laws so took up Business laws, labour laws and tax laws as my optional subjects. After joining Ajay Bahl & Co. (now part of AZB Partners) after passing out from college and working on FDI related transactions, incorporating companies, getting into secretarial, statutory, tax compliances etc., providing opinions on corporate law issues, drafting commercial contracts, etc. my conviction about my suitability for corporate practice strengthened. My supervising partners also saw value in my being part of the corporate practice vertical in their firm.
What are the causes you feel strongly about? 
I can only speak about the corporate laws perspective. Being transparent in all business deals, optimum compliance with law of the land and expeditious resolution of any issues arising out of non-compliance or otherwise are very close to my heart. Throughout my career, I have been advising clients to adhere to sound legal principles and not take recourse to "fixing", "managing", "manipulating" or brushing aside legal issues. As professionals, our stake in any matter is very minimal in terms of money, but immense in terms of reputation. Am proud that I have had the privilege of working with some of most reputed and ethical professionals in the country, who have been insistent on refusing a brief rather than compromising on principles. This is more important in case of foreign clients entering India. The laws pertaining to anti-corruption are more codified and enforceable outside India so we have to be doubly careful while advising foreign clients and not suggest short-cuts or unethical solutions.  
Could you tell us about the internships you took up, and what you learnt from those experiences?
Internships were not as structured in my college days as they are now. During my college days, I took up internships with litigation lawyers, learnt about of court practice, drafting, representation in the courts and so on. It helped me learning the basics from a grass root level. Since I had no relation or godfather in the profession, I had to work doubly hard.
What advice would you give students in avoiding a decision paralysis? 
On the contrary, I do not see much decision paralysis. In fact, I feel many students have pre-decided what area they wish to pursue even before joining a law school driven by the "packages" their senior friends or family members have got or the numbers they read in economic newspapers or some other sources.
By the middle of your law course, majority of students are clear about what they wish to pursue. Litigation and corporate practices are complementary to each other but require different soft skills. Some students are very passionate and clear about their respective practice field – i.e., IP, environment, international laws, etc. one should pursue the line what feel confident about and is passionate about. Every practice area is rewarding, but it takes hard work. Some practice may sound remunerative from the first day, but it could saturate if you are not good at it.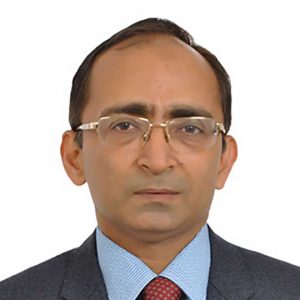 Could you please share with us how you came to be awarded with the prestigious Chevening Scholarship? 
The British government used to provide scholarship to young Indian lawyers with few years' work experience to get a feel of UK legal education and work culture. One of my senior colleagues had already been awarded this scholarship, so I was aware of the programme. Out of about 400 applications received in 1999, I was among the sixteen selected for this prestigious scholarship. The competition was so tough that year that instead of normal intake of twelve, they had to take sixteen!
Scholarships are great means to enhance one's knowledge and vision. Students should look at scholarships which could be useful in expanding their horizon in totality. One should not limit her quest to finding a job in the country wherein you get the scholarship. I don't think more than one or two people in my batch would be abroad today. All of us came back with enhanced knowledge, exposure, contacts and confidence and are doing very well.
What did you enjoy most about studying at College of Law, York?
As I mentioned earlier, the teaching methods, education tools and exposure was very different. Being foreign students, we were pampered a lot while strictness on attendance and discipline was there. The teachers there were more of friends, unlike the strict and typical guru-shishya system in India.
We did a lot of interaction based studies, role play for negotiation, drafting skills workshops presentations before the faculty on comparison of Indian vs UK laws, went to various courts within UK, and so on. At the end of the teaching programme, we were placed with law firms in Central London. I worked at Ashursts.
From a law student to a lawyer, how will you describe the transition?
I don't think it is any different from any other profession. As a student, you just study and write or otherwise convey your opinions and views in exams and presentations. You can get marks or grades for providing your opinion one way or the other.
Once you are out with a degree and registration as a professional, the reality hits you. The buck stops here. Whatever you say or do, has to be very carefully crafted and drafted – be it a pleading, argument, opinion. Your client getting bail or jail depends on your skills. Your clients' millions in a new project or success in negotiating a deal depends on your skills. So, now the onus starts falling on you. It makes you more careful and responsible.
Could you take us through the process you adopt while writing?
There is too much of information available these days. Each one of receives so many phone calls, emails, updates and newsletters that we are sick of it.
I enjoy tracking developments in corporate and investment laws of India. By now, I have too many professional contacts worldwide and it is very difficult to discuss any new developments with them on a one-to-one basis, nor do I wish to spam anyone not interested. Hence, I thought of formulating useful information in the forms of articles which anyone could read without obligation or interference on my part seems interesting. Now, people who are interested in these topics read, comment, compliment, criticise at their own free will.
What I do is I track news and developments which in my view could be useful for my contact base and other professionals. I try to put it in simple language so that non-lawyers could also grasp the intent with basic and useful information. For more details and specific advice, the readers can always approach me directly. Due to the simple language I use in my blogs and articles, sometime Indian and international websites request me for republication thereof, which I happily agree to.
Where does you passion for teaching come from? 
(Mr.Verma started initiatives to impart legal knowledge and experience to younger lawyers and students at firms where you have worked. He has also been a guest lecturer at various national / international institutions.)
Unlike money, knowledge increases by sharing. I enjoy sharing my knowledge with younger lawyers and students, so whenever there is an occasion, I am available for mentoring, be it CLE at the firm or guest lecture at an institution or a presentation at a seminar.
The first professionals a kid has interaction with are doctors and teachers, isn't it ? Kids are scared of doctors for obvious reasons, so they tend to pick up a teacher as their first role model. I think that has stayed with me forever. I have utmost respect for teaching fraternity and am thankful to the role of all my teachers for shaping me into whatever I am today. Within me too lies a teacher as well, so as and when there is an opportunity to go back to college, I am too happy to oblige. I keep getting offers for writing books and joining as guest faculty, so never know what lies ahead.
Did you have a mentor or guide during the initial phase of your career?
I have been very lucky and privileged to have worked with some of the best professionals of our times during last two and a half decades, be it Mr. Ajay Bahl, Ms. Lira Goswami, Mr. Pinto Khaitan, Mr. Paras Kuhad or Mr. Atul Sharma. There are some common traits to all these legendary and successful people. The more experienced and knowledgeable you are, you tend to be more approachable, humble, down to earth and open to new ideas. I am thankful to all these wonderful people for guiding me through my career and still rely on them for guidance. Besides legal acumen, you tend to learn so much from great professionals in terms of ethics, solution-centric attitude and so on.
So, the importance of a good mentor cannot be underestimated, particularly in the initial phase of one's career.
Given the dynamic nature of the field you practice in, how do you keep yourself updated about the latest legal developments?
Read and discuss.
What advice would you like to give our readers, who are mostly law students and young lawyers?
There are no short cuts or free lunches in life. Work hard. Be humble. Be serious about studies and work, but live and enjoy life too.