Neha Kashyap graduated from Symbiosis International University, Pune, in 2007. Since then she's worked with Rainmaker Training & Recruitment Private Limited, as Associate Manager-Legal Recruitment, and later as part of their Business Development team. After successful stints with Vahura and Laurence Simons, she currently heads Business Development and Strategy at AZB & Partners. She is also an independent business consultant for law firms.
In this interview, we speak to her about:
Being a first generation lawyer
Her experience in core legal practice, business development, and talent recruitment
Heading business development and strategy at AZB & Partners
How would you like to introduce yourself to our readers?
I am a lawyer by training and a legal business consultant by practice. With over a decade of experience in the professional services industry, I specialise in strategic business development and talent acquisition. I thrive on delivering innovative BD, marketing, communication and talent acquisition initiatives which build profile, deepen relationships and generate profitable revenues.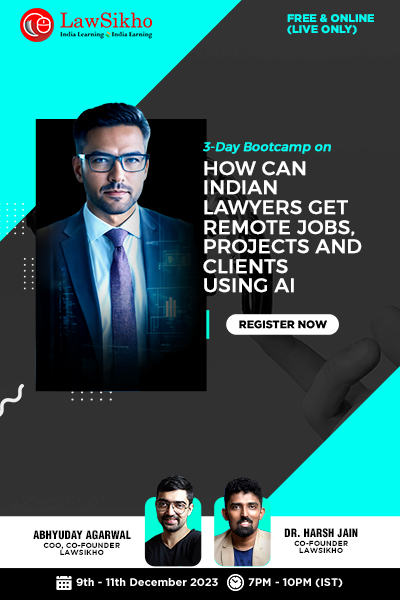 What motivated you to pursue law?
I am a first generation lawyer. I come from the city of Ranchi, where studying anything apart from maths and science spoke of how poor you were as a student. My father however, who graduated from IT BHU himself as an electrical engineer had only one thing to say to me and my brother-pursue your interests. He was the one who suggested law, saying I had decent oratory skills. He was my motivator.

Tell us a bit about your time as an undergraduate student.
I qualified the entrance test for Symbiosis and NALSAR. However, I was on the waiting list for NALSAR and before the status changed, I had already started at Symbiosis. We were the first batch of the deemed university at Symbiosis and although we hardly understood the difference, it somehow was a huge deal. We had the semester system and the grading systems had changed, so we were clearly the lot that felt special.
I wasn't someone who was out there mooting, debating or even quietly researching. I was very low-key in college. I gained some excellent experience by engaging myself with volunteering for differently abled kids and at an old age home. I also sold some special cookie boxes from Britannia during Christmas and not to forget, I had the highest sales then. I also represented my college along with a couple of batch mates and seniors at various inter college events on the singing side.
Could you tell us about the internships you took up, and what you learnt from those experiences?
I had excellent internships through my five years. From the Jharkhand High Court to the Delhi High Court and the Supreme Court, I learnt a lot on the procedural and presentation side. I also interned with HUDCO (Housing & Urban Development Corporation Ltd) and Bharti on the in-house legal side. HUDCO was a lot of learning on drafting and research side. Bharti on the other side was a great exposure in terms of a classic in-house legal internship. I was working with the then VP Legal telecom on various aspects of telecom regulation and tax.
Internships shape up your growth and bring you closer to the decision you finally take after graduation. I was clear about pursuing litigation and hence my internships were planned accordingly.
What advice would you give students caught in a decision paralysis?
The good news is that there is something for everyone today. My only mantra was to never follow a trend if you don't believe in it. You may not get clarity just before the end of your fifth year or after one year of being a professional. You may continue to find that one thing that drives you even after being in the profession for ten years. But what I can assure you is, you will only learn if you continue to explore.
In the legal professional, the good part is that you get to try out as much as you want through your internships. I would say keep your options open and explore as much as you can. Education and work experience are never wasted.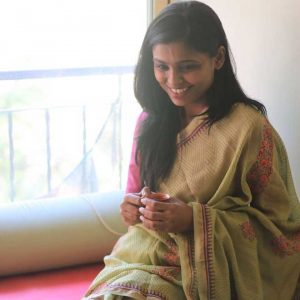 Tell us about your early professional experiences at Singh & Associates.
I had interviewed at a couple of law firms in Delhi and while I got through two of them, I chose Singh & Associates because I was very happy after my discussion with my Managing Partner. Manoj sir was extremely encouraging and invested a lot of time in mentoring. I was at the firm for almost a year. My main focus were drafting and understanding the procedural side of the courts. I would accompany my seniors to all the courts to understand the working of it all during the day and post 4 PM – it was all about reading, researching and drafting.
What prompted you to take up a position with Rainmaker and Laurence Simons?
A year at a litigation firm and I realised it required a lot of patience. I was looking for something different when I read about Rainmaker. I instantly wrote to them and instantly got interviewed telephonically and before I knew, I was on my way to Mumbai to join them. What prompted me to join them – the energy and enthusiasm which was infectious. When you are with a start-up, you are not restricted by job descriptions – the deal is to survive and you learn everything you can to save cost and deliver. Five years at Rainmaker have been the most fulfilling years of my working life. I was with Laurence Simons thereafter for about a year.
My suggestion like I said would be not restrict yourself. Having said that, you can take the first three years to explore as much as you like but in your fourth or fifth year, its important to focus on what you like/ what you would like to pursue. It is important for your resume to speak about the direction in which you are looking to head. In the initial years execution is key. Having too many don'ts on your list may not help.
How did you make the transition from core legal practice to business development and talent recruitment?
The transition happened naturally. I was a peoples person and a good listener so as a recruitment consultant I connected with people (both clients and candidates) instantly. Being from the industry helped as you bring in your own network of people from college, internships etc.
Six years as a recruitment consultant and I was looking for the next challenge in the business development space. After a short maternity break, I joined Vahura as their client solutions and business development person. Two years at Vahura with my original Rainmaker recruitment team was brilliant.
On the business development side, I think innovation is key. Business development is not just about getting mandates or selling the firm but in the larger scheme of things, it involves communication, brand building, brand retention, pricing, pitching methods and so much more.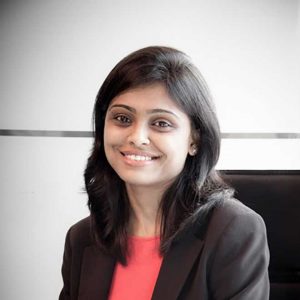 What factors do top tier law firms take into consideration while looking at potential recruits?
The top tier firms look for students who are focused, sincere and hard working. It is always easy to absorb interns who have spent some time with the firm and understand the working style of Partners and Senior Associates, but firms are always on a look out for fresh perspective.
Some of the common mistakes I have seen students make over the years:
• Drafting a single email and sending it out to multiple firms in CC. Please take the pains to personalise your emails.
• Not customising their resume according to the kind of organisation they are applying to. If there is a particular position you are applying for, please make sure you highlight the work done in a similar sector/ industry or matter is mentioned first.
• Keep in touch with seniors and HR at your internship place. Please send then a LinkedIn request and not a Facebook request (unless you people hit it off as good friends).
• Always follow up on your internship/ job application.
As the Business Development Head at AZB, what does a typical working day look like for you?
A typical day is filled with ensuring that the process cycle is in place. From deal reporting to ensuring credits for the same, to making sure submissions are all made in time.
One of the biggest factors at AZB is that we get to work with Zia. She invests a lot of time in this vertical and is always on top of her game when it comes to business development. You can only imagine the learning when working with her. One must pick up the dedication, time management and the sheer ability to be able to handle so much. She has a pragmatic approach to everything. She is extremely dynamic in her approach and is always open to new ideas.
Did you have a mentor or guide during the formative years of your career?
I always did. My father is my first mentor. He is an engineer by qualification but never restricted himself to a particular job profile. He is someone I learnt loyalty and sincerity from. My mother taught me patience. She taught me that ideas are great but execution is key. There was a lot I learnt at Rainmaker and the credit clearly goes to the founders. When I started working, Ritvik Lukose (my first boss) allowed me to make my own mistakes, own them and learn from them. They never judged someone by the number of years of experience or college they came from or even previous roles. The first five years at Rainmaker were the best years.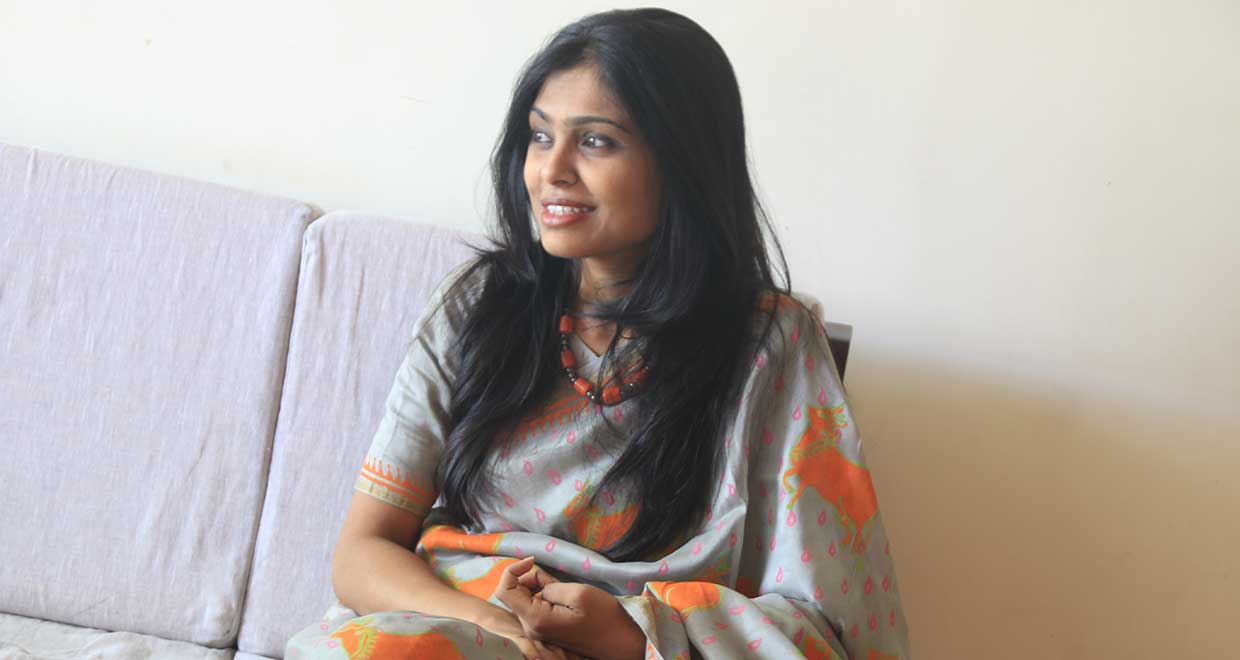 How do you manage your time between your professional and personal interests? What are your interests outside law?
Honestly, the fact that I stuck to the industry and not to the practice of law clearly states that recruitment, marketing and communication (services sector) were always aspects that were more interesting to me. Outside work, my focus is spending time with my three and a half year old baby. Engaging in the most intriguing conversations and answering all her queries in the most simplistic way is what keeps me going.
What are the challenges you have faced in building up your career as it stands today?
Challenges honestly were very few. I was fortunate to have parents like mine who believed in me and my choices. I was fortunate that I got to work with a boss who gave me to the freedom to figure out and device my own ways of getting things done. At Rainmaker, everyone was a part of the decision making process and everyone was heard.
One thing that I did battle was perception. The fact that one studied the law and chose not to practice. The fact that within the legal fraternity if you are not a mainstream practicing revenue generating lawyer, you must not have the intelligence to be there hence the choice.
What advice would you like to give our readers, who are mostly law students and young lawyers?
Take that chance and own your decision. There are very few who have the ability to do what you can do because everyone is unique in their own way. Don't follow the trend, do what makes you happy and trust the journey. You will only learn – either what to do or what not to do.