This interview has been published by Ayush Verma.
HOW WOULD YOU LIKE TO INTRODUCE YOURSELF TO OUR READERS?
I am an international Energy & Transport lawyer. What that means is, I specialize in a specific area within the oil & gas industry focussing on transportation, as well as exploration and production of hydrocarbons such as LNG, crude oil etc. I am based out of Doha-Qatar, which is the largest producer and exporter of LNG in the world.
But all my successes aside, I like to be best introduced as a father of two of the world's most adorable daughters. 
WHAT PROMPTED YOU TO CHOOSE LAW AS A PROFESSION? IF NOT LAW, WHAT OTHER OPTIONS WOULD YOU HAVE CONSIDERED FOR YOUR CAREER?
I am a first-generation lawyer so the choice of law was not natural. Back in the days, there was a general push towards a career in engineering, medicine, civil services etc. Choosing law as a career was a process of evolution for me.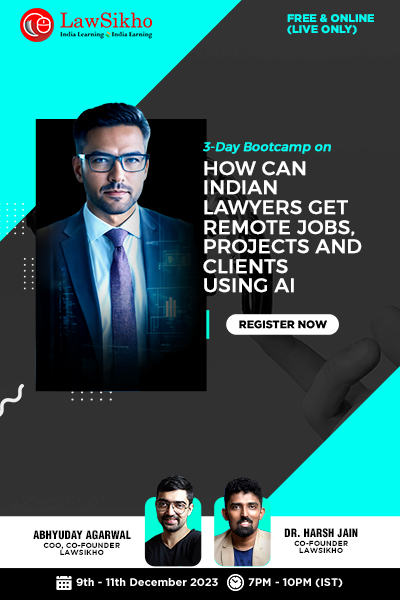 When I was in high school, I worked as a school reporter for The Telegraph in Schools (TTIS) and Hindustan Times in Calcutta. I always thought to myself that I will pursue mass communication as a career. NDTV had just started and revolutionised news media in India. I was enamoured by their debates and presentations. Given that I had a flair for persuasive writing and debating, it made sense but coming from a family of corporate executives, I was conflicted about journalism as a choice.
While I was struggling with my decision, my mentor suggested corporate law. I dismissed it at the first instance. Corporate lawyers were an invisible minority back then and as a teenager I had a conservative image of lawyers in my mind. But my mentor insisted, and he arranged a call with a final year student of NUJS. She opened my eyes to the possibilities and choices that a modern law career had in store. She told me about a regular day at NUJS, the subjects she studied, classroom discussions, moot-courts etc and by the end of  that 2 hour call, I was convinced.
I recall having a chat with my father later and we both thought that corporate law advisory will become quite relevant going forward. Following that discussion, there was no turning back. 
PLEASE TELL US ABOUT YOUR LAW SCHOOL JOURNEY, THE INTERNSHIPS YOU PURSUED DURING YOUR LAW SCHOOL DAYS AND HOW DID THOSE EXPERIENCES SHAPE YOUR CAREER?
Law school days were the best. It was like a blank canvas waiting to be painted by you. We all were innocent and passionate fools arguing and forming opinions on almost everything under the sun. It was a naïve world full of possibilities.
I always said this in light humour, that perhaps we learnt more at the cafeteria than in classrooms. But the reality is that the classroom teaching, ponderings at cafeteria and internships collectively made up my journey through school. The hair-splitting discussions on Salomon v Salomon or Carlill v Carbolic Smoke Ball Co. usually started from classrooms and ended up in cafeterias. I wouldn't be half the lawyer I am, had it not been for these experiences.
During my time, internships were not compulsory but out of my own interest, during every academic break, I interned with Senior Advocates practicing in Calcutta High Court and leading firms like Fox & Mandal amongst others. These internships exposed me to real work and helped me get perspective in the application of the law at a very early age. When I started out after school, I was better prepared, and it gave me a head start.
Given the wide breadth of academics, law schools tend to focus on theory which is obviously necessary, but internships are a very critical part of academic experience. As I said, during those days internships were not compulsory so I had to proactively search for opportunities but  things are changing which is a very healthy trend.  
HOW WOULD YOU LIKE TO INTRODUCE MARITIME LAW TO OUR READERS? WHAT INSPIRED YOU TO CHOOSE THIS SUBJECT AS YOUR FIELD OF PRACTICE?
I am going to make a very bold introduction of Maritime Law. Common Law (which is the basis for laws in UK, US, Singapore India etc) as we know it, is only because of the Maritime industry. In previous centuries, when Common Law was developing, maritime issues dominated the commercial world. Ocean trade was the main commercial artillery of the world and maritime cases brought complex matters to the court, both in terms of nature of the disputes as well as money involved. Both ship-owners and insurers spent a lot of effort and money in setting up judicial precedents to bring about some certainty around obligations & liabilities involved in this trade. Till date, 90% of global trade is carried on the back of ships. Therefore, it's no surprise that all major case laws in tort and contract involved maritime parties. This is what laid the foundations of the Common Law that we practice today.
As for me, it was through pure serendipity that I fell in love with Maritime Law during my LLM program, thanks to my professor at National University of Singapore, Peter Koh, who is himself a leading maritime lawyer. But serendipity aside, the fact that the maritime industry is innately global and international, inspired me and resonated with my personal aspirations.  
YOU ARE INTERNATIONALLY ACCLAIMED IN YOUR FIELD AND AS A RECOGNITION OF THIS, WHEN APPOINTED, YOU WERE THE YOUNGEST GENERAL COUNSEL IN THE GLOBAL SHIPPING INDUSTRY. I'M SURE OUR READERS WOULD LIKE TO KNOW MORE ABOUT YOUR JOURNEY AND THE STEPS YOU TOOK TO REACH WHERE YOU ARE TODAY. 
Thank you for your kind words!
Unfortunately, I don't have any magic beans to prescribe. I did what any other successful professional of similar repute would do. Study, Practice & Repeat- this is an old trick but highly effective. Having said that, I think it all begins at doing what interests you and what you are passionate about. For instance, right from the beginning I was very clear about the industry that I wanted to get in; and once in it, I was very clear that I want to be part of the global energy supply chain. Having a clear target in mind really helped. So, all of my career decisions were conscious and driven towards this aspiration. In that process, at times you even have to let go of good opportunities; like early in my career, I was offered an  exciting role in one of world's largest container shipping companies based out of Hong Kong, which I turned down because it would have taken me away from the energy industry. I guess the GC of that company is still upset with me.
This is easier said than done. There are far too many weak moments and feelings of regret because you don't quite know what the future holds. I have personally gone through all of that and I am just glad that deep down, I was strong enough not to compromise on my goals.
Let me also tell you one thing that I did which helped me in my journey and that is, conscious career management. You see career management is a tact and by that, I mean tact for excellence.
It all starts from how you invest your time. The people you meet, the materials you read and the media you consume, they all should be well thought-out. It should be enriching you and subsequently applying it towards the goals you have set for yourself. Excellence has no defined parameters and it cannot be only about professional life. You need to have a holistic life and growth.
Now, let's put all the pieces together: A) you need to be clear about your career destination. B) Study, Practice & Repeat – this is  important to deliver consistently as a professional. C) Career management through excellence – its about investing time in enriching yourself which will help you make better personal and professional decisions. In summary, this has been my guiding compass all along. 
YOU HAVE ALWAYS BEEN AN IN-HOUSE PERSON, WHILE MOST LAWYERS PREFER TO START THEIR PROFESSIONAL JOURNEY WITH LAW FIRMS; WHAT INSPIRED YOU TO TAKE THIS DECISION? WAS IT INTENTIONAL OR CO-INCIDENTAL? DOES IT MAKE ANY DIFFERENCE TO START THE PROFESSIONAL JOURNEY WITH AN IN-HOUSE OFFICE RATHER THAN A LAW FIRM?
I will strongly advise young practitioners to begin with law firms. That is where you learn the tricks of the trade. Throughout my law school days, I was associated with firms learning what I needed to learn; so in a way I also started there. Thereafter, I took a leap of faith and joined in-house.  
Inhouse roles tend to be for more experienced professionals so unless there is a training framework within the Legal Department, freshers should not experiment. I had a very unconventional start to my career. I joined a shipping start-up in Singapore in a mixed-role. I call it mixed-role because the Founder of the start-up expected me to do legal and commercial work at the same time. I was learning exponentially but had no training how to use all the knowledge for my benefit. Soon after, I quit and spent some time with international law firms. This helped me a lot in getting some discipline in place. Then I went back to the in-house role when I felt I was ready.
So, to answer your question, yes it does make a lot of difference where you start and irrespective of career ambition, lawyers should spend their first few years training in a law firm unless the in-house role is geared up for training. 
PLEASE SHARE SOME STORIES FROM YOUR STRUGGLING DAYS AND THE CHALLENGES YOU FACED DURING YOUR INITIAL YEARS. WHO WERE YOUR ROLE MODELS AND MENTORS WHO INSPIRED YOU TO REACH HERE?
There are many stories I could tell you on this but for now I will let you in on a secret. When I joined the maritime industry, it wasn't very kind to me. It felt like an exclusive club of members who knew better. Both business and legal concepts as well as practices are quite unique to the industry, so initially, armed only with theoretical knowledge I struggled a lot.
Then I did what I do the best. I studied all over again. Not a degree, but I read everything that there is to read on various aspects of the shipping industry. Familiarizing myself with nomenclatures, practices and judicial precedents on them. I spent equal time reading and meeting seniors as I spent working. I spoke to business colleagues, and ex-mariners understanding the nuances of the operations. I even read technical manuals and SOP (standard operating procedure) relating to various operations of ships and ports to acquaint myself. I immersed myself in it and after years of effort, I felt I was part of the fraternity.
In this process I had many mentors. My father played a key guiding role throughout, few of my professors from NUS were very generous with their wisdom and two of my ex-bosses really taught me about excellence. My gratitude towards all of them is unwavering. 
IN THAT CONTEXT, WOULD YOU LIKE TO TELL OUR READERS ABOUT YOUR MOST NOTEWORTHY ACHIEVEMENTS AS WELL?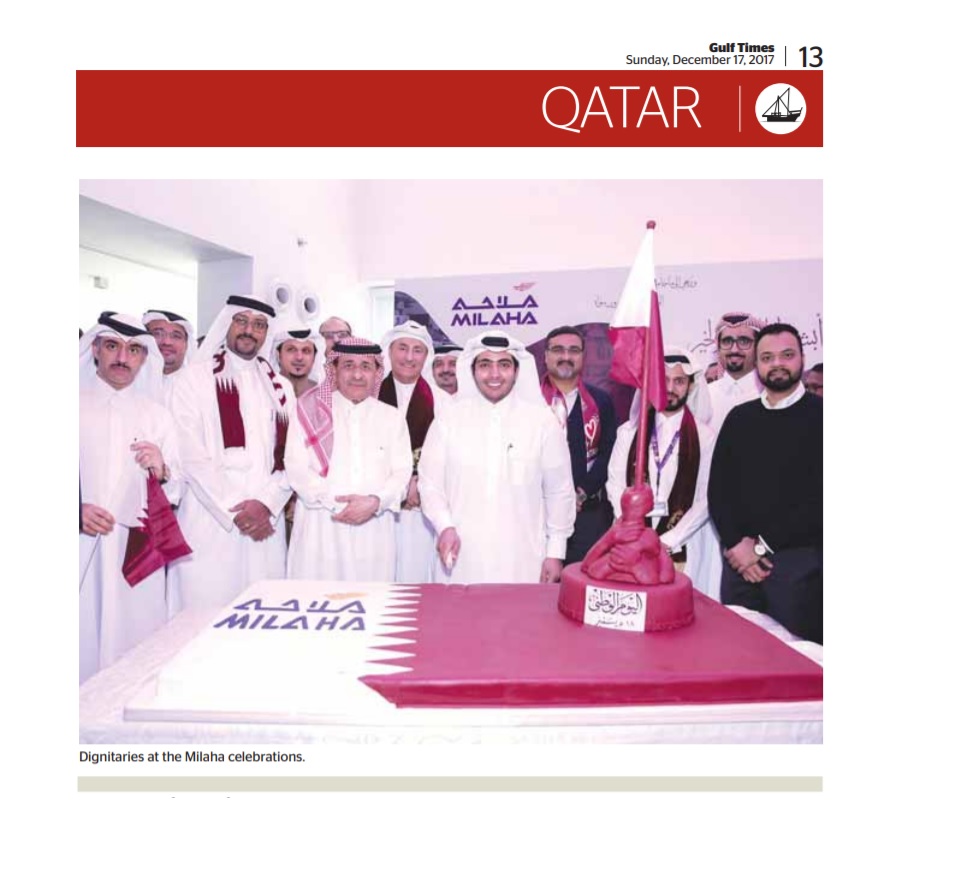 I am not sure how much will this interest your readers, but I have been quite fortunate in this regard. I work in an industry which transcends boundaries. I am part of a growing organization where I have had the opportunity to perform at the highest levels and I work in Qatar which is the world leader in LNG supply. I have had the opportunity to lead energy transactions that were one of a kind; like in 2017 after the Qatar blockade, we inducted 14 ships to secure Qatar's production and supply-chain of oil & gas, which was vital for the country's energy security. Similarly, in 2018, we helped develop a framework for LNG Bunkering with Oman Oil, which was a first for the region.  Likewise, I have advised on billion dollars' worth of capital raising transactions for LNG projects as well as traditional shipping and offshore oil & gas projects. As part of leadership, I was instrumental in mitigating the onslaught of the blockade against Qatar.
To be honest, I worked on these and many others as part of the job. At that moment, I didn't realize how impactful and critical they would turn out to be.
ARE THERE ANY DIFFERENCES IN THE WORK CULTURE OF QATAR, SINGAPORE AND INDIA?
At the core, they all share the same DNA. Accordingly, there are many commonalities among Indians, Singaporeans and Qataris (and Arabs in general). Value systems are quite similar, so I never faced any  cultural-compatibility issues. However, the work culture is definitely different and one thing which is strikingly distinct in these 3 regions is the approach and process of decision-making. I don't think one is better than the other but this took me a while getting used to . In general, I have always focussed on the positive traits of these cultures and I found that quite rewarding.   
On top of this, I think a lot also depends on the industry itself. For instance, both the oil & gas and shipping industry have their practices and work-culture standardised globally. So, barring few deviations, the majority of the methods and approach to problems are the same irrespective of geographies. 
AS THE GENERAL COUNSEL AT MILAHA, WHAT DOES A REGULAR WORK DAY ENTAIL?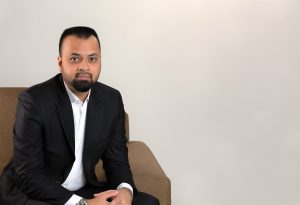 As the GC, my primary responsibility is helping the organization manage their risks, provide strategic advice on a range of matters and assist with commercial growth. I manage a team of lawyers from different nationalities. I also oversee the Government Affairs as well as the Compliance division of the company.
In a typical day, I would spend 50% of the time with the heads of businesses, guiding and advising them on day-to-day issues. I would spend about 40% of the time overseeing and guiding my team on core legal work. And the remaining time is spent on senior management issues. So, it's very common for me to have spent the morning with the relevant teams discussing safe passage of our ships through piracy area in Africa. Then jumping off to review terms of a cross-border transaction. Then advising another business on a US sanctions matter while handling queries relating to the Board of Directors or stock exchange, and approving communications with various Ministries in between.
It can get out of hand some days but most days, I have butterflies in my stomach not knowing what problem or opportunity I will encounter today.
DRAWING FROM YOUR EXTENSIVE EXPERIENCE, IN YOUR OPINION, WHAT DOES THE FUTURE HOLD FOR MARITIME LAW IN INDIA?
Maritime industry has not seen the growth it deserves in India. And this is unfortunate given that India has such massive natural infrastructure at its disposal. Foreign shipping lines currently carry over 90% of India's cargo and Indian tonnage (i.e. Indian registered vessels) accounts for only 1.3% of global tonnage which tells you how much India is lagging behind in this sector. There are other issues as well, such as, lack of a proper policy framework, incentives for ship-owners, connectivity infrastructure and  weak cabotage laws. But the issue of utmost importance is that the government must bring down the operating cost of a vessel under Indian flag (i.e. registered in India) to make it more lucrative. Shipping industry has had 100% FDI for over two decades but this is yet to translate into any major investment. 
Nevertheless, there are some progressive changes happening. Recently the government proposed the Merchant Shipping Bill which is slated to replace the archaic Merchant Shipping Act 1958. Similarly, Major Port Authorities Bill 2020 was also introduced. These are some much needed changes. In fact I was pleased to learn that in 2019, India was the first country to issue a Biometric Seafarer Identity Document (BSID), capturing the facial biometric data of seafarers. Also, the Sagarmala Programme is a great initiative by the government.
What I gather from this is that there are plans in place and hopefully we will see some real changes soon.I am eternally optimistic that maritime law practice in India has a bright future ahead. 
YOU HAVE COMPLETED YOUR LLM FROM NATIONAL UNIVERSITY OF SINGAPORE AND EAST CHINA UNIVERSITY OF POLITICS & LAW, WHAT INSPIRED YOU TO PURSUE HIGHER STUDIES FROM ABROAD AND WHAT WEIGHTAGE DOES AN LLM FROM A FOREIGN UNIVERSITY CARRY FOR INDIAN STUDENTS?
It was a joint program between NUS and ECUPL, hence technically I have one LLM specializing in International Business Law. I decided to pursue LLM because I felt that Indian legal education had not geared me up for an international career. Frankly, I wasn't sure how a foreign masters program would help me but I took a chance. NUS was a natural choice for me, it is a top ranked school and with the financial aid, it became affordable.
While an LLM program is a great medium of learning and developing yourself, in reality it only has a marginal influence or impact on job prospects abroad. There are some great benefits of getting a master's degree apart from specializing in a field, like for me, NUS changed my approach to studying law. I was sitting in a classroom with students from different parts of the world, being taught by professors who were globally accomplished lawyers and I picked up from them a very different style of learning and approaching legal issues compared to India. I learnt how to process, structure and present information and arguments. These soft skills have been very instrumental in my success.  
SO, HOW CAN INDIAN LAW GRADUATES INCREASE THEIR PROSPECTS TO SECURE JOBS ABROAD?
As I said, LLM has a marginal influence in this regard. The key disadvantage Indian law students have is to do with license to practice. Most global transactions are governed by English Law or other developed jurisdictions. With an Indian Bar license, you are technically equipped but not qualified to advise on those laws and LLM doesn't solve this problem. By default, most international legal jobs are unavailable to Indian lawyers. Even in terms of reciprocity, Indian Bar doesn't fare too well, so qualifying to practice in other jurisdictions is quite a challenge for Indians. Considering regions like the Middle-East where foreigners cannot qualify, having a UK license or US (typically, NY or California Bar) really helps.
There are two ways young practitioners who are interested in international careers can go about it: either qualify in the UK (through SQE- previously QLTS) or qualify in local jurisdiction where they want to pursue a career in law. This will add far more credibility than an LLM. Thereafter, pursue LLM in the choice of one's specialization. 
WHAT WOULD BE YOUR WORD OF ADVICE TO STUDENTS INTERESTED IN MARITIME LAW? WHAT CAN THEY DO IN THEIR COLLEGE PERIOD TO PREPARE THEMSELVES FOR A CAREER IN THIS FIELD, GIVEN THE FACT THAT MARITIME LAW IS NOT USUALLY TAUGHT IN LAW SCHOOLS IN INDIA?
In India, admiralty laws and practices are as old as I can remember. There are many firms in Mumbai, Kolkata and Chennai who do some interesting work in this space. If a student is keen to explore, they should seek internships in these firms. It would be a wonderful learning experience for them.
Also, international institutes like Lloyd's Maritime Academy has a great online program for beginners. There are few free courses available by different providers too, but I haven't reviewed them, still I encourage students to look at them.
Finally, I can't emphasize enough, if a student is serious about a career in global maritime law, getting qualified in the UK is key. Majority of shipping transactions are governed by English Law and there is no way around it.