This interview has been published by Ayush Verma.
HOW WOULD YOU INTRODUCE YOURSELF TO OUR READERS?
I am a 'smiling lawyer'. Sounds like an oxymoron right! It is almost always presumed that a lawyer would be serious, stressed and almost never smiling. However, look closely and you will find many more like me. I love what I do, so much so that I never look at it as work in isolation of life. I believe you can have lots of fun and still find time to do all your work and do it well! 
The only other thing I would say is "You can plan life but always remember that life has its own plan"! I live by this saying! You have to be organised and plan the daily work, exercise routine and chores but the larger things in life really always work out as they are meant to. For instance, you will land your dream job when the time is right or find yourself on a 40 under 40 list when you are meant to. 
WHAT DOES AN IN-HOUSE LEGAL TEAM AT A BIG TECH COMPANY DO? WHAT ARE THE RESPONSIBILITIES ENTRUSTED TO IT?
Think of it like you are as an in-house counsel, the guardian/savior of the company. You play both a proactive and reactive role whereby you assume the responsibilities of responding to crisis in a timely manner and keeping the company out of trouble as well as staying abreast with all the legal and regulatory developments in the geographies you are responsible for.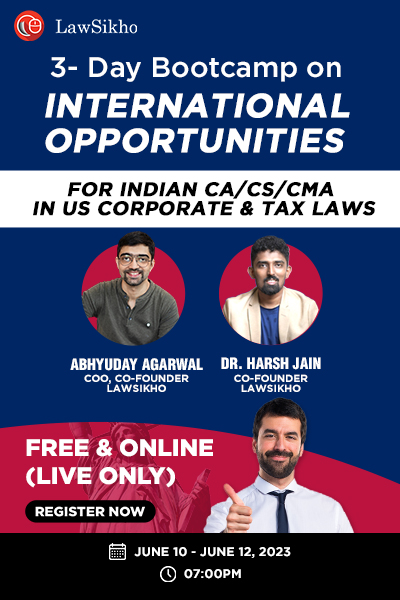 The variety of issues one gets to handle as an in-house counsel are vast and each day is a learning experience. 
WHAT ARE THE BIGGEST CHALLENGES FACED BY YOU AS AN IN-HOUSE COUNSEL IN LIGHT OF THE PANDEMIC? 
This pandemic has taught each of us so much. We have all learnt new things about ourselves and realised the importance of the small things and I for one am full of gratitude for everything I have. As an in-house counsel, this pandemic has required me to be a quick thinking counsel, who thinks on his feet and is able to come up with innovative solutions for the problems the business teams are facing. Also, it has taught us patience, resilience, better time management and most important of all, empathy for others, their problems and their point of view. 
ARE YOU SEEING INCREASING AUTOMATION OR INTRODUCTION OF NEW TECHNOLOGY IN LEGAL WORK? ANY EXAMPLES THAT COME TO YOUR MIND?
Artificial Intelligence is a reality. We are seeing it in all walks of life, including in our work and at work across all industries. The legal industry is no exception to this. In today's times when remote working has become the new reality, technology plays such a pivotal role. It helps bring people together and build that sense of belonging and connection. 
The one example which comes to mind is the use of technology in contract management. A lot of companies look to adopt contact management tools to better manage the large volume of contracts. 
WHAT ARE THE TOP 5 MOST RELEVANT SKILLS FOR IN-HOUSE LAWYERS IN THE TECH SECTOR?
Domain Knowledge

Stakeholder Management

Risk Mapping & Analysis 

Effective Communication Skills 

Empathy and Leadership
YOU HAVE WORKED WITH GOOGLE WHICH IS A DREAM JOB FOR MANY LAWYERS. PLEASE TALK ABOUT YOUR EXPERIENCE OF WORKING WITH GOOGLE. WHAT KIND OF WORK DID YOU HAVE TO DO THERE?
Yes, one often hears that Google is a dream job. It is an incredible place to work but I would like to say that every job is a dream job if you let it be. That is, if you are doing the work you love, enjoying it and getting paid for it, isn't that as good as a dream! I feel very proud to have worked at Google as it is a recognition of the hard work one has put in and a recognition that you are at the top of the pile when it comes to your contemporaries in the same field. 
Working at Google requires you to be a quick and out of the box thinker, work incredibly hard and most importantly requires you to work well alongside some of the most intelligent and hardworking people. You are required to bring your best self to work each day, better yourself and be your own compass for success. It is one of the few companies in the world which will allow you to define what success means for you and provide you the tools to help achieve your goals.  And yes there is all that incredible food, those wonderful offices and yes that Spa in the office.
IN YOUR EXPERIENCE, WHY DO SOME JUNIOR LAWYERS PROGRESS FAST IN THEIR CAREER WHILE OTHERS STAGNATE? IF YOU CAN EXPLAIN WITH SOME EXAMPLES AND STORIES IT WILL BE WONDERFUL. 
While I would not like to take any specific examples, what I can share is that when you let your job become bigger than you, is when you begin to fail. Let your work do the talking but also hold on to who you are as a person. Your values, beliefs and ideals. I believe a person who works with honesty, integrity and passion will always succeed. Also, let your definition of success keep evolving just as your skills and knowledge. Learn something new everyday and don't ever take anything for granted, especially your privileges! 
*Views expressed herein are entirely personal. Nothing said as part of this written interview should not be ascribed to present and previous employers.