This interview has been published by Priyanka Karwa and The SuperLawyer Team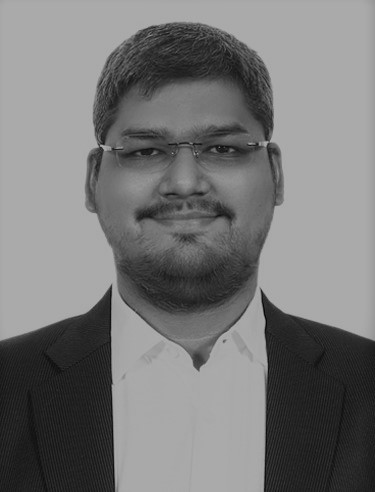 Sir, can you tell us a little bit about yourself and how you became interested in law?
I describe myself as a person on the prowl for learning new things. Even when I was pursuing Engineering, I always had an eye out for the latest developments in the law. Subsequently, I completed a course to feed my curiosity in Cyber Law then got my law degree followed by a Master's degree and, ever since, have not looked back.
What inspired you to focus on trademark, copyright, design and patent law, and what do you find most rewarding about it?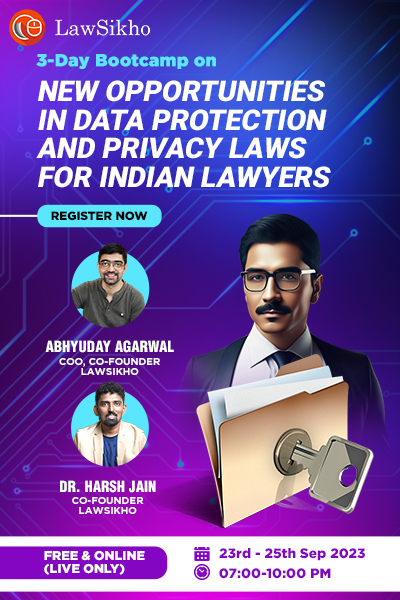 My inspiration is derived from the omnipresent nature of Intellectual Property. From the clothes we wear to the recipes of food we eat, IP forms a part of anything and everything that revolves around us on a daily basis. If that is not inspiration, then what is? The most rewarding factor of IP is the never-ending brain-racking challenges the clients present in continual. To fit their ideas into the right mould in IP and the same reaching to fruition is what being rewarded truly means to me.
Could you describe your experience as a founder of Lawdroit and the types of cases you handle there?
LawDroit is a dynamic law firm. I established it with the motive of "IP under one roof," and that is what I have aimed for. I started off with India-based clients, the work involves IP prosecution to litigation, and now with the help of my team have slowly expanded into International arenas as well. The experience has been nothing short of a roller-coaster ride, but when you love what you do, the low lows are a teaching point rather than a despondent experience.
How do you advise clients on the registrability of trademarks, and what factors do you consider when conducting trademark clearance searches?
All my work experience has taught me is that the trademark clearance search forms the ground norm of any brand. I usually assess a trademark based on how unique it is for the perceiving public. The questions I ask myself while conducting a search involve the risk of confusion, availability in the Trade Mark Office register, and whether a prior party exists, which can later turn into a red flag.
How do you approach opposition proceedings, and what strategies have you found to be most effective?
The most effective strategy is gauging the interest and capabilities of the other party. Before commencing an opposition proceeding, I make sure to assess how my client's rights in the conflicting trademark are getting affected and what is the severity of such an infringement. The strategies revolve around honest concurrent use or acquired statutory or common-law rights.
What do you think are the biggest challenges facing intellectual property law in today's global economy?
The first and foremost challenge I can put my finger on is the lack of knowledge. The unawareness of the aspects or the prospects that surround IP. I have come across various instances where a client wishes to safeguard a particular design but has already released it in the public domain, which makes it outrightly impossible to protect such nuances that can easily be avoided with proper awareness.
You mentioned that you will be appearing for the Barrister and Solicitor exam in Canada later this year. What motivated you to pursue this additional qualification?
I embarked on this journey a while ago, and additional qualifications never hurt. My only motivation, as also stated above that we are now expanding our clientele internationally, and this step was taken to embark on more projects with primary knowledge of the Canadian law of the land.
Finally, what advice would you give to fresh graduates who are interested in pursuing a career in law, particularly in the area of intellectual property?
My advice is two-fold. First, do not be dependent on someone to come and spoon-feed you the procedures and the law. In today's internet era, when there is a never-ending cluster of knowledge, embrace that and read. Secondly, do not shy away from asking questions during internships and do not decide on a particular field too early. Explore a little and circle back to what floats your boat and will continue to float your boat 30 years down the line as well.
Get in touch with Arpit Jain-