Gulika Reddy is a lawyer in the High Court of Madras, a consultant at the Centre for Child and Law at National Law School of India University, an International Bridges to Justice Fellow and the founder of Schools of Equality. She graduated from ILS Law College in 2011 and since then has worked extensively in the field of human rights, crusading for the rights of women, children, climate refugees and various other victims of discrimination and injustice.
In this interview, she tells us about:
Human rights law – the areas she works in and why.
The International Bridges to Justice Fellowship
Schools of Equality
Advice for law students wishing to pursue Human Rights Law.
Which areas of human rights interest you most and which human rights abuses are you most interested in working to address in your career, and why?
Social groups have been divided on the basis of various facets of identity including race, gender, sexuality, class, caste and religion, resulting in violations of individual or group rights merely due to one or more aspect of one's identity. Growing up in India, I felt anger at the normalization of this form of social injustice. Since my life experience is closely tied to my gender, related issues were those that resonated most strongly with me. Compounding this was the social acceptance and general sense of apathy towards gender-based violence in India. My untested belief that knowledge of law was empowering and a powerful instrument for social change motivated me to go to law school.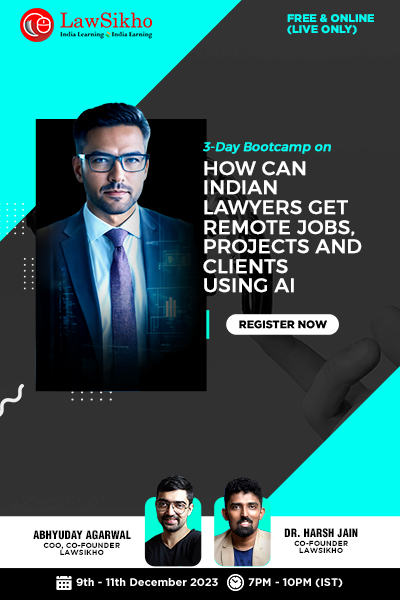 After I graduated, I began practicing in the High Court of Madras and soon realized that in India legal responses have neither reduced its occurrence nor have they improved access to justice for victims. In spite of protective legislations, millions are unaware of their rights, conviction rates are abysmal and attitudes within the judiciary prevent rather than promote justice. Examples of judges telling victims of abuse to "adjust" to their circumstances and suggesting rape victims mediate with or marry their rapist as a form of compromise expose inadequacies in the current system and make evident the need for a change. I have been working towards facilitating this change through interventions in the legal and education system.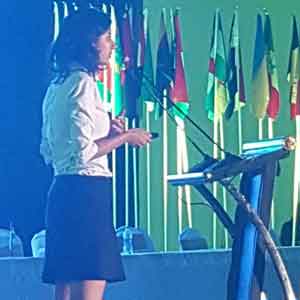 You are the recipient of two fellowships the International Bridges to Justice fellowship. Describe the kind of work you've done as a part of the fellowship.
While practicing in the High Court of Madras, it became apparent that several other challenges exist which lie outside the ambit of litigation.These relate to lack of rights awareness, inadequate access to affordable and sensitized counsel and ineffective implementation of the law. To address these issues, I began to advise non-profits that work in the field of human rights alongside my litigation practice. In recognition of my work, I was awarded a Fellowship by International Bridges to Justice, which allowed me to scale up my efforts.
Using the fellowship, I set up a collaborative program that brought together non-governmental organizations (NGOs) andacademic institutions and to organize periodic rights awareness programs and dispense free legal aid forindigent and marginalized women. I also set up a pro bono network of lawyers to provide free legal aid for these women in prison, most of whom were sex workers who had been coerced into the sex trade and then abandoned by their families due to the "shame" associated with the trade.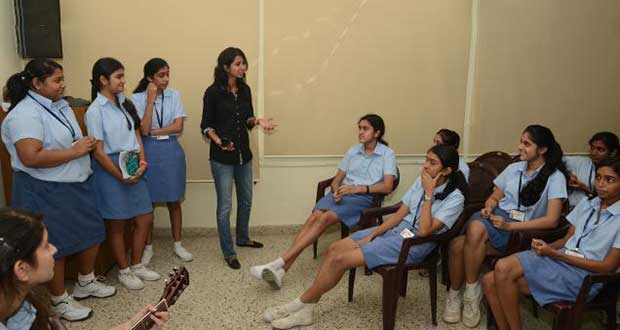 What motivated you to start Schools of Equality? How would you describe the work that it does?
Despite receiving free legal assistance, women at the awareness workshops expressed reluctance to approach the legal system, as they felt further victimized by the judicial process and functionaries under the law. To encourage functionaries to act with sensitivity and a sense of urgency, I conducted training and sensitization programs with human rights lawyer, Ms. Geeta Ramaseshan.In spite of our efforts I observed that attendees were unable to shift deeply entrenched attitudes towards women. It became apparent that the insensitivity present within the Court system was symptomatic of widely held beliefs about women and gender roles in society.
Recognizing that gender socialization begins early and is reinforced by societal institutions, culture and media, I started Schools of Equality, an organization that runs activity-based programs which aim to shift social attitudes that perpetuate gender-based violence. The program encourages students to question notions of power related to gender and its intersectionalities like caste, class, religion and sexuality; to understand the right of choice; and to respect each other's rights.As a part of the curriculum, they learn about their rights; interact with social justice movements, lawyers, artists, writers, photographers, musicians, performance artists, and therapists; frame their own opinions; learn creative modes of self-expression; and take action to build communities of respect.
What is the format of the program?
Our year-long programme has been incorporated within the mainstream school curriculum. We organize one session a week conducted by a trained facilitator, who exposes the students to a variety of approaches to equality, allowing them to frame their own opinions. Our team of facilitators come from a variety of backgrounds including law, film, journalism, art, education, psychology and theatre. This year, the sessions in the first term focussed on examining issues of identity and stereotypes. Sessions in the second term will focus on creating rights awareness and discussing the impact of media and popular culture on equality and social justice and the final term will see students draft their school constitution, plan campaigns and organise events within their local community.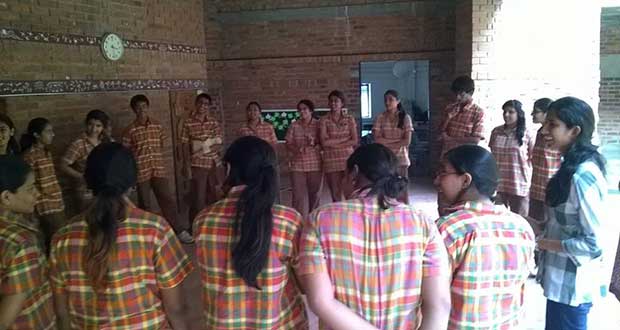 How have schools responded to the programme? Can you include quotes or testimonials from schools?
Although it was challenging to introduce this curriculum within the existing conservative school system, transformation amongst the students and action taken by them within their communities captured the attention of other schools, the national media and the local government. The local government in Chennai and Kadapa district in Andhra Pradesh appreciated this approach to addressing social justice issues and have now introduced the program in government schools at the city and village level.
We have received extremely positive feedback from teachers, parents and students we work with. Here are some of the responses:
Teachers: "Schools of Equality provides a safe and empathetic platform for students to talk about the most essential yet sensitive, so-called forbidden topics in society…helping students become resilient and global citizens, aware of their rights"
"It's so nice to see the space you have created for them (the students) where they feel comfortable to speak. They've opened up and seemed more confident in their own skin. For some of them, the transformation has been so positive that it's difficult to even recognize them anymore."
Parent: "I have been hearing about Schools of Equality from my son. I feel you have made him feel empowered and I see him empathize as well."
Students:
"I liked all of us interacting and talking about each other's problems and also realising what empathy is and how much it matters."
"The questions asked in this class were thought-provoking and intriguing. This class was very useful to us."
"Schools of Equality has changed the way I view everything."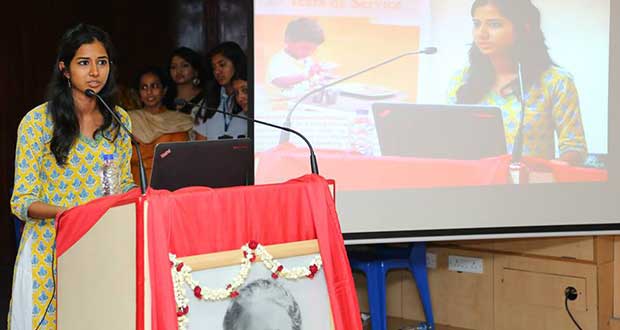 What is your vision for the role human rights law and lawyers should play in promoting social justice?
My vision is a human rights framework that provides a robust mechanism to bring national government responses closer to their international commitments. While it is important to carefully assess and arrive at a human rights framework that sufficiently represents all stakeholders, what is even more critical is ensuring states' compliance with the same.
We have multiple actors and agencies, working on the global issue of social injustice in different locations, at different paces, and none free from partisan politics. Rights on paper are insufficient in the absence of genuine participation in what needs to be a collective effort to deal with issues of social justice internationally. Therefore, while framing law, equal emphasis must be laid on creating fundamental enabling conditions that will aid effective implementation. This will involve building collaborative networks, facilitating coordination between state and non-state actors and conducting training and capacity building to prevent and respond to social justice violations.
Also, lawyers must look beyond formal legal structures and be innovative and creative in developing interventions along with experts in other disciplines. These interventions must appreciate the embededdness of social injustice issues within the larger socio-cultural context, and must involve community engagement to address it at the interface of law and society. Only a multi-pronged approach that is designed with a clear understanding of this systemic problem, the factors that have contributed to it and the societal and institutional roadblocks that contribute to its perpetuation will help address issues of social injustice.
What advice would you give law students wishing to pursue a career in Human Rights Law?
A lot of the advice I have for a law student interested in a career in Human Rights Law is captured in the "Letter to a law student interested in social justice" by William P. Quigley: https://law.duke.edu/curriculum/pdf/interested_social_justice.pdf