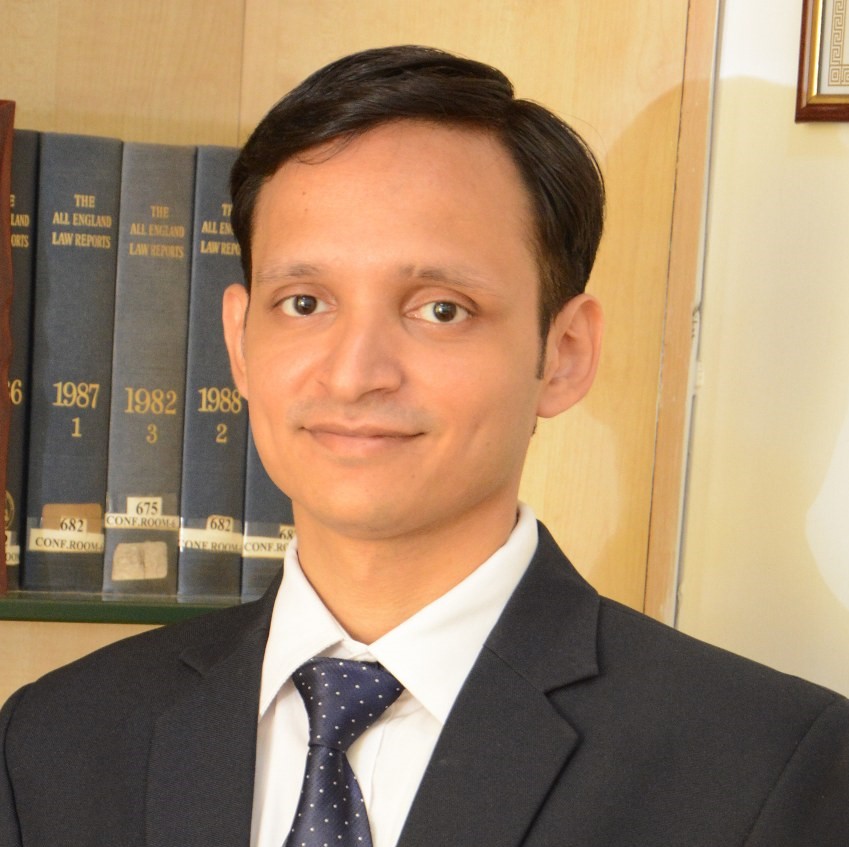 This interview has been published by Sonali Parashar and the SuperLawyer Team
---
Coming from a business background, how did you gravitate towards the law? What other career would you have chosen, if not law? 
From my early days, I was intrigued by the corporate world and wanted to be a professional instead of continuing my family business. As part of career counselling, law was identified as one of the professions' I had the skill set for, maybe, due to my problem solving and persuasion skills. My parents always encouraged me and gave me full freedom to pursue any career of my interest. They supported me in all ways when I decided to pursue law as my career. Since my childhood, I was inclined towards computer games and also had an imaginative mind. So, if not law, I would have enrolled myself in a game designing course.
It is said that getting a mentor is the first step towards attaining success. How true do you think the saying is? Do you think a mentor plays a crucial role in the growth of a person? What type of mentor would you suggest for a law student?
I completely concur with the above saying, indeed I was lucky enough to get mentors in my life who had seen more talent and ability in me than I myself would have seen and helped in bringing out the same. They gave me an opportunity to work and assist them on big-ticket and complex transactions at a very early stage. I was made part of each and every phase of the transaction from the very beginning of my career so that I could learn in its entirety. I truly believe a saying that mentoring is a brain to pick, an ear to listen and a push in the right direction. In my view, every law student should have a mentor who is approachable, non-rigid, a good listener, non-judgemental, eager to invest in others, able to give honest and direct feedback. I am also fortunate enough to become a mentor for other law students now by becoming a mentor at Mentorology.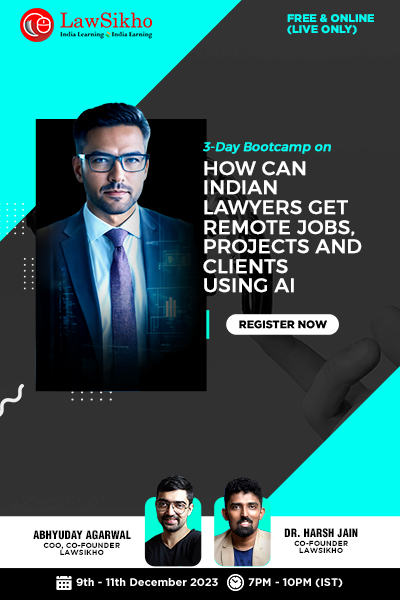 Litigation is notoriously time consuming and unpredictable. What changes according to you should the litigation sector imbibe to truly turn into the fundamental learning place for an advocate? Is struggling in the litigation sector worthy of effort? 
In my view, one of the perennial reasons for excessive delay in delivering judgements is the ease of adjournments. Although Supreme Court had advised and Civil Procedure Code has enough provision for the imposition of realistic costs for every adjournment, costs are rarely imposed and therefore, litigants and their counsel think nothing before asking for an adjournment. Further, the registries of the courts are tasked with the judiciary's administrative functions. Administrative support functions needed by the judiciary, identification of process-related inefficiencies and advisory on legal reforms, should be delegated to a specialised professional agency that has administrative expertise, specialisation, modern management practices and technologies. Also, a massive house-cleaning exercise in every single court to identify cases that are infructuous or not worth pursuing will surely reduce the pendency of legal cases. Indian legal system is also required to adopt technology and artificial intelligence in every phase of functioning. 
Most of us struggle with pursuing different courses at a time but you pursued the Company Secretary course and Master in Business Laws while you were pursuing your law graduation. How did you manage to pull it off? Can you tell us a bit about your study pattern, and would you like to share a few tricks to ease the learning?
The mantra I always used to sing while studying is to read as much as possible and re-read it at regular intervals. Always remember, play when you play and study when you study. Being focused in every moment is very important and challenging at the same time in today's age of cell phones and tablets. Underlining keywords with different colours and complementing the study notes with mind maps will surely reduce the time in memorising the legal concepts. One should also inculcate a habit of reading bare acts, being the holy water of law, and judgements from college time itself. 
You worked for almost 9 months as a Paralegal at ARA LAW, a boutique law firm and later you were handed a PPO. Can you share about your job responsibilities of both while you were a Paralegal and later on when you landed the job?
I was never a morning person until I joined ARA LAW and used to reach the office an hour early. Every day before office hours began, I used to read the latest updates to existing laws, important judgements, legal news, etc. and used to discuss the same with my seniors, as keeping abreast with the rapidly changing corporate legal environment is essential for any lawyer. As a paralegal, I also used to research, attend and take notes of the calls/meetings, proofread agreements and make summaries of agreements/documents provided by the target entity for due diligence purposes. I have always believed in doing work diligently and sincerely without thinking much of the outcome. My work spoke for me and as a result, I was offered PPO by ARA LAW. As a lawyer, I used to assist my seniors in drafting and revising the transaction documents, preparing the due diligence reports, drafting legal opinions, etc.   
Can you tell us a bit about your current job role and responsibilities? 
As a transactional lawyer, I wear several hats in the process of working through a deal i.e. an advisor, mediator, negotiator and drafter. I provide advice on matters relating to M&A, strategic alliances, regulatory aspects, etc, prepare reports and opinions on diverse corporate matters relating to Companies Act, FEMA, SEBI regulations, stamp duty, etc., handle legal due diligence exercise, negotiate the transactional documents, drafting, vetting and execution of all the transactional documents. One of the biggest challenges and at the same time, most exciting aspect of M&A practice is that your schedule is exceptionally uncertain and highly variable in terms of intensity. I am fortunate enough to lead a team of associates who are extremely capable and flexible enough which makes my life easy when we are faced with an accelerated deadline.
You have led several acquisition deals like Patanjali's acquisition of Ruchi Soya, acquisition of Innov8 by OYO, Lemon Tree's acquisition of Keys Hotel and more. What were your key experiences/takeaways from these acquisitions?
The sound understanding of commercial and business complexities besides the legal intricacies of a long-drawn M&A transaction and precisely communicating the same to the client as well as the other side while negotiating the deal is a bedrock skill that cannot be dispensed with. Further, a corporate lawyer is expected to think and reach with the same sense of adventure as that of his client as in the corporate world, there is no decision making without an element of risk. At times, in M&A transactions, you are faced with seemingly insurmountable obstacles wherein you have to train yourself to not merely focus on the specific issue at hand but also you have to consider every possibility, never being dismissive of anything and think out of the box to steer your client through the M&A deal. Further, we need to be highly responsive to clients and comfortable with interweaving work and personal life because of the technology we have today.
What will be your parting message to our young lawyers?
I have heard several times from young lawyers that they 'do not understand' their seniors or 'have no idea what is going on'. Bizarrely on the same knot, they also shared that they do not address their queries and issues with their seniors. Establishing an open channel of communication with seniors would certainly help you in setting the work environment straight. These seniors can also show you the ropes and take you under their wings. As young lawyers, we are often driven to learn as much as we can and as fast as we can. Blinded by the thirst to improve, often we find ourselves volunteering to take on voluminous tasks which we may not be able to execute effectively. In case you find yourself in such a position, speak to your superior in advance, instead of attempting to move mountains in a short span of time. At the same time, remember always that the grind in the early years will pay off in the long years ahead in your practice. Focus all your energy on working hard. Attention to detail is also indispensable for any corporate lawyer as small mistakes could significantly cost a lot to your clients (and your organisation) and therefore, it is an absolute must for you to work on this quality from the start. 
---
Get in touch with Kalpit Khandelwal: