Harsh Sharma, a celebrated name in the legal fraternity graduated in Law from Delhi University in 1987. Hailing from a business community, he developed a fascination for litigation. He is the current Standing Counsel for Bar Council of India since 2014. He represents matters in the Supreme Court of India, Delhi High Court and District Courts of Delhi.
With aim and vision of great vertical extent, he decided to set up his own practice under the name "Prosoll Law Inc." a leading law firm with an objective to render the best legal service to society with the highest standard of professional and moral ethical standards.Possessing immense knowledge and experience in various streams of law but Mr. Sharma regards each day as class of new learning being a student of Law.
    "Patience, Perseverance and Constant Study is Basic three Essentials to be a Good Lawyer!" -Harsh K. Sharma
In this interview, he talks to us about:
The relaxed environment of Delhi University back in the '80s.
How importance does he assign to mentorship in litigation?
Some of his high profile cases.
His glorified experience of being in the legal fraternity for over thirty years.
What motivated you take up legal studies? Is there any specific moment that you can recall?
(Mr. Sharma completing his B.Sc. (Hons.) in Botany from Hansraj College, Delhi University in the 1983.)
After completing my B.Sc. (Hons.) Botany from Hansraj College, Delhi University, I joined my father's business of automobile spare parts for full one year. At that time, my father's firm was the sole distributor for the entire country of a particular branch of automobile spare parts, used by most of the motorcycles, mopeds prevalent at that time as original equipment.
Yet, now it seems that my destiny was different and was all together away from my dream of thoughts. One of my distant maternal uncle, who unfortunately is no more with us, was a lawyer and was a member of D.A.V. College Managing Trust. He impressed upon my parents to disassociate me from my family business and let me join and pursue LL.B. course from Delhi University. One of my friends from Hansraj College was also planning to join Law course, he only brought the application form for me to apply to Campus Law Centre for LL.B. course and as the luck would have had it, I became a law student but still I did not leave my family business. I used to go to Campus Law Centre in the morning and after completing my classes I used to get engaged in my business activities as usual.
So far as I remember that in business community, particularly the automobile spare parts industry, legal profession was not considered as distinguished as any other profession. The general impression was that lawyers charge exorbitant fees for the cases pertaining to sales tax & income tax assessment, particularly on the pretext of bribing the corresponding assessing authority.
Coming from such business community, I was reluctant to become a tax lawyer. After completion of my Law course, I opted for litigation.
So here I am, litigating from the past 30 years or more, practicing mostly on the cases relating to Prevention of Corruption Act, Prevention of Money Laundering Act and other Economic Offences.
How was the environment in Delhi University in the early '80s?
Environment in the Delhi University in the early '80s was extremely relaxed. To be honest, I purchased almost one book on each of the subject, from a vendor selling books at the Campus Law Centre Complex itself on the very first day of my studies in Campus Law Centre. After I had paid him the money for the books he asked me to purchase few more books and he handed over me one of those books. That book was merely containing questions and answers. I asked him about the said book. He responded that it is called "Dukki". Each book is a key of a particular subject and if I study only the contents of the said book, I can not only clear the exams but may get distinction too. Though I was sceptical, but I bought them. Please remember these all event happened on the first day of my LL.B. 1st Year, 1st Class. In class I found that none of the fellow students were carrying anything. In my first lecture, probably it was given by Dr. K. Madhav Menon, he informed us that we will be getting cyclostyle assignment/case law free of cost from a place near the canteen and we have to study only such case laws and the course of the corresponding subject would be complete.
No co-curricular activities or Annual Festival were conducted back then and majority of the law students were I.A.S. aspirants, having law as an alternative subject for their exam. People used to be extremely relaxed and no culture of compulsory attendance.
How do you recall your first hearing at court? What was the attitude of judges towards litigants and advocates and would you say it has changed over the years?
I remember it was the month of June, 1987. I joined the chamber of one of my friends' father in the Hon'ble Supreme Court. He was Advocate on Record. By that time, I had also completed a course in Forensic Science, so casually I asked him as to how the same can be utilized by me, in my profession. He jokingly asked me to join the trial courts as the field of Forensic Science has some utility in the trial court only. That motivated me to explore the trial courts. Apart from appearing before the Hon'ble Supreme Court for a short period of four months, I used to hear the arguments addressed at bar. Slowly I realized that it would be better if I switched over to trial courts for the initial stage.
My first day at the trial court was in the court of Mr. Jaspal Singh (the then Special Judge, Tis Hazari Courts, Delhi). I appeared as junior to one of the lawyer, representing a Magistrate (under suspension), who was facing charges of accepting bribe, at his house, from the complainant. As per normal routine, the court staff called out the name of the said Magistrate who was facing trial to make him appear before the court. Mr. Jaspal Singh (who later retired as a Judge of the Delhi High Court), reprimanded the said court staff in open court by asking as to whether he does not recognize the said Judicial Officer. He further asked him as to why he did not simply go to the said Judicial Officer and requested him to come forward. He then categorically told all his court staff that the said person is still a Judicial Officer and deserves full respect as Judicial Officer till the time the case has been concluded.
This experience is still a lasting experience for me, as I am representing a large number of senior politicians, bureaucrats, senior government officials and a number of business tycoons. I still advise every lawyer who works with me, in those cases, that it is the misfortune of the litigants that they are facing trial but we should not anyhow show disrespect to them on any account. They are innocent till they are held guilty. I believe that this attitude of judges towards litigants, which I learnt on the first hearing in the court, is slowly weeding away.
What importance would you assign to mentorship in litigation and who was your mentor?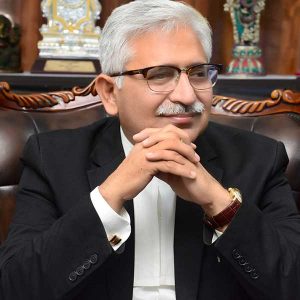 After completing my LL.B. from Campus Law Centre, when I joined courts, the concept of mentor was not in existence. One had to merely join an advocate and he was expected to work for him, as his junior normally without any reciprocal emoluments. I originally joined an Advocate on Record in Hon'ble Supreme Court. Being Advocate on Record, his work was primarily confined to drafting and filing SLPs and other misc. petitions in Hon'ble Supreme Court. Thus, I got chance to learn drafting of SLPs.
I distinctly remember that while drafting an SLP, challenging an order of conviction by Allahabad High Court, I suggested one of the grounds to the A.O.R., with whom I was working, which was in relation to challenging the Ballistic Experts' Opinion and his deposition. The reason for suggesting the said ground was that apart from completing my Law course, I had also undertaken a course in Forensic Science from Anthropology Department of Delhi University. I was rebuked and I was told that in case I intend to use my Forensic Science Knowledge, I should switch to Trial Courts. Tis Hazari Courts was the largest court in Delhi and the second court was Patiala House Courts. After this particular instance, I joined a lawyer who was having a few cases of Prevention of Corruption Act at the Tis Hazari Courts.
As the luck would have had it, in January, 1988, Ms. Kiran Bedi, IPS (as she was then DCP/North Zone) ordered the arrest of Sh. Rajesh Agnihotri, (a lawyer practicing in Tis Hazari Courts), paraded in handcuffs, in Tis Hazari Courts at the office of DCP/North Zone. This led to a large protest by the Lawyers, asserting that Sh. Rajesh Agnihotri had been framed. Ms. Kiran Bedi, directed the lathi charge on protesting lawyers and this led to injuries to multiple lawyers. This strike of the lawyers continued for two months and it ended only when the Hon'ble Delhi High Court appointed a two judges commission, to probe the said incident. Justice D.P. Wadhwa Committee found that arrest of Sh. Rajesh Agnihotri, was justified but his handcuffing was illegal and the lathi charge on lawyers was also indiscriminate and unjustified. The report of the committee also observed that Ms. Bedi had connived with a Municipal Counsellor in organizing transporting a mob to Tis Hazari which indulged in violence against the lawyers.
However, these two months were a blessing in disguise for me on two accounts. The first is I got my Tis Hazari Courts' Chamber constructed and second is that I started my independent practice. Therefore, from my experience having a mentor or not having a mentor do not count, for any personal or professional development. One has to work hard, keep his knowledge of Law up-to-date and more one learns more successful he becomes.
You established your own practice "Prosoll Law Inc." in 1987; what are its core areas of practice?
The idea behind establishing "Prosoll Law Inc." was to provide 'Pro Legal solutions' to my clients. I believe in effective legal representation, in a cost effective manner which begins with understanding our clients' quandary.
Prosoll Law has grown as a team possessing high standards with deep expertise in the field of law. Team Prosoll focuses primarily on quality, ethics and promptness in handling legal disputes and to provide effective professional services.
In January 1988, I got my first case under Prevention of Corruption Act and it was followed by particular other briefs which included petitions under Delhi Rent Control Act, Summary Suits under Order XXXVII CPC, Probate Petitions, Company Winding-up Petition, Trade Mark Registration and Litigations etc. However, in the year 1995, I was having more than 50 Trap Cases, both registered by CBI and the Anti-Corruption Department of Delhi Government. Somehow, thereafter I started focusing only on the cases originating from Prevention of Corruption Act, both under Old i.e. 1947 Act & New 1988 Act and since then, my area of interest are economic offences rooting from Prevention of Corruption Act and allied matters. However, I take deep interest in the matters pertaining to Constitutional Law.
Prosoll Law Inc. comprising of enthusiastic advocates having expertise in different fields of Law, handles a gamut of cases pertaining to several substantive laws like conventional crimes, Information Technology Act, the Society Registration Act, Civil Procedure Code, Special Relief Act, Patent and Trade Mark Infringement Cases, Matrimonial Cases etc.
How many years of practice are required to build a firm clientele?
(Mr. Sharma has been handling a gamut of clients ranging from bureaucrats / high ranking officials of various government/non-government departments/former judges to politicians and private persons.)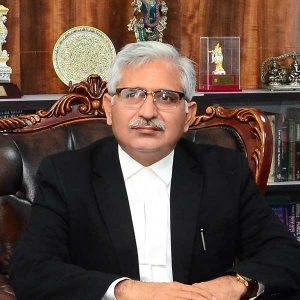 There is no hard and fast rule, whereby one can assume or assign a definitive period of practice which could be said is required to build a firm's clientele. As a matter of fact, which is my experience also that one has to constantly endeavour new means to deliver the relief to the client. Of course, these means must originate from respective statutory provisions.
To illustrate, I wish to reproduce a very scantly used provisions of Criminal Procedure Code, 1973, which by its plain reading makes it clear that when in a Criminal Trial a judgement of conviction is passed to which fine is part of the sentence, the fine is not to be paid till the time appeal is filed or the prescribed period of filing the appeal had expired. This provision also specifies that once an appeal is filed, where fine is a part of the sentence, no such fine is to be paid till the appeal is finally disposed off.
The corresponding provision of Cr.P.C. 1973 is as follows:-
Order to pay compensation.
(1)  When a Court imposes a sentence of fine or a sentence (including a sentence of death) of which fine forms a part, the Court may, when passing judgment, order the whole or any part of the fine recovered to be applied-
(a) in defraying the expenses properly incurred in the prosecution;
(b) in the payment to any person of compensation for any loss or injury caused by the offence, when compensation is, in the opinion of the Court, recoverable by such person in a Civil Court;
(c) when any person is convicted of any offence for having caused the death of another person or of having abetted the commission of such an offence, in paying compensation to the persons who are, under the Fatal Accidents Act, 1855 (13 of 1855), entitled to recover damages from the person sentenced for the loss resulting to them from such death;
(d) when any person is convicted of any offence which includes theft, criminal misappropriation, criminal breach of trust, or cheating, or of having dishonestly received or retained, or of having voluntarily assisted in disposing of, stolen property knowing or having reason to believe the same to be stolen, in compensating any bona fide purchaser of such property for the loss of the same if such property is restored to the possession of the person entitled thereto.
(2)  If the fine is imposed in a case which is subject to appeal, no such payment shall be made before the period allowed for presenting the appeal has elapsed, or, if an appeal be presented, before the decision of the appeal.
(3)  When a Court imposes a sentence, of which fine does not form a part, the Court may, when passing judgment, order the accused person to pay, by way of compensation, such amount as may be specified in the order to the person who has suffered any loss or injury by reason of the act for which the accused person has been so sentenced.
(4)  An order under this section may also be made by an Appellate Court or by the High Court or Court of Session when exercising its powers of revision.
(5)  At the time of awarding compensation in any subsequent civil suit relating to the same matter, the Court shall take into account any sum paid or recovered as compensation under this section.
Though I am repeating myself, but in order to bring clarity on the subject answer, I wish to add that a large number of statutory provisions are never agitated upon by us in order to seek relief for the benefit of our clients.
Thus, I conclude that such measures and constant research to find the exact provision of law or the corresponding case Law, enabling us to seek relief is the only means which a firm needs to build its clientele.
Please share some of your experiences.
(Mr. Sharma has been a part of some high profile cases like- The Railway Bribery Scam, the Coal Gate Scam, the Micromax Bribery Case and a lot more.)
Everyone, whosoever is dealing with such cases or any case for that matter, must read each word of the charge sheet filed by CBI/Prosecution. It is the charge sheet from where the defence would originate. For the purpose of developing strategic defence in any Civil or Criminal Case, the contents of the pleadings of the opposite party, will provide the exact defence required to break the case.
Illustratively, if a case is based upon Surveillance having been mounted by the CBI/Prosecution as is the case of Railway Bribery Scam or Micromax Bribery Scam one must know delicacies of Electronic /Digital Evidence. One must understand, the Information Technology Act, Section 65-A & B of Indian Evidence Act. The method by way of which, Primary or Secondary Evidence, pertaining to Electronic /Digital Evidence is firstly admissible and secondly it is impeachable.
Similarly, analysing the Coal Gate Scam, since it involves multitude of institutions like PM Office, Ministry of Coal, Ministry of Steel, Ministry of Power & other Allied Ministries, State Government, Institution of State Government like Department of Industries, Mines of States and apart from them certain corporate houses or individuals to whom it is alleged that allocation of Coal Blocks have taken place, after hatching a conspiracy to do so. It is my belief that in one of the charge sheet filed by the CBI/Prosecuting Agency, no tangible evidence had been brought on record by them, reflecting either meeting of mind amongst the persons working in multiple institutions referred before or a common thread, detailing that work of the corresponding persons working in the different institutions, had a common object. Though there are multiple order of conviction in Coal Gate Cases but on the other hand is the 2G Spectrum Case and the judgment therein had categorically reflected that the element reflecting common object amongst multiple persons, institutions was not in existence.
Therefore, I intend to highlight that for any given case, the defence lies within the pleadings of the other party, and the attempt which is required to be made is as to how that weak spot in the case of the opposite party is to be found and then exploited.
What are the skills that you look for when you hire juniors under you?
Sharpness in responses, eagerness to explore the unexplored field of Law, good command over English (both spoken and drafting). Always an honest attempt to communicate one's thoughts to the other person coupled with patience and perseverance are the only qualities which I wish to find in any lawyer who comes to me, to become my colleague. I personally do not want to call anybody as "Junior". My reasoning is that they might be "Junior" to me by age but everyone has equal capacity to imagine, to explore the unexplored and most importantly fresh lawyers always bring fresh ideas.
The skills which I have highlighted above are to be developed by a person on their own. These are no mathematical equations, which one can provide to another. It is the function of the brain, which will only start functioning when a person puts his brain to work. So, development of skill in legal profession cannot be guided, it is self-development process and that is exactly how I did it.
As a Member of the Special Committee of the Bar Council of Delhi, what were your roles and responsibilities?
I remained a Member of Special Committee of Bar Council of Delhi for a short period. We as Member of Special Committee were expected to discharge all the functions of Bar Council of Delhi which included Enrolment of fresh lawyers, looking after Disciplinary Proceedings and to discharge all the functions which Bar Council of India had assigned to the Special Committee.
How would you describe your experience of over thirty years in the legal fraternity?
"Satisfying" is the only word, which can describe my experience in the legal profession. If I look back and analyse these thirty years, as a lawyer, I find it really surprising that a person, having no prior experience of the field of litigation, has not only survived in this competitive field but is presently discharging all the duties of a Defence Counsel for a large number of politicians, bureaucrats/high ranking officials, former judges, large corporate entities etc.
Please provide us insights to your daily schedule. What is a typical work day like?
Being an advocate, dealing with a handful of cases before different forums, my daily schedule is segregated in a manner whereby I intend to utilize the time in most efficient way.
Any typical day for me starts at 9.00 AM, when I start for the courts. The work schedule at the court normally ends at 4.30 PM, thereafter I start for my office, wherein I prepare for my upcoming cases and attend conferences between 5.00 PM to 8.30 or 9.00 PM.
In case, the case is fixed for Miscellaneous Proceedings before the trial court, I normally request any of my colleague advocates to appear, appraise and assist the court appropriately. However, if a case is fixed for evidence, either for examination in chief or for cross examination, then I personally attend it as a priority matter. However, the Stage of Arguments, be it Miscellaneous or Final, are normally taken by the Court at the end of the Board. Thus, I plan my schedule accordingly, so that all miscellaneous work, evidence are diligently catered to in advance and I am available for rendering appropriate assistance to the Court for and on behalf of my client.
However, for proceedings in Superior Courts, I normally organize my time as per the cause list of the respective court in such a manner that my Trial Court work do not suffer and neither my case pending before the Superior Courts.
Fortunately, in the present scenario of Artificial Intelligence and other electronic facilities, the time spent by me commuting in my car, i.e. heading to court complex, or commuting amongst different court Premises or while reaching back home, is utilized by me for research purposes, which I do on my I-Pad, with the help of internet facilities.
As a concluding message, what would be your advice to budding lawyers?
Please be prepared to work hard, which include research on various Statutory Provisions and the interpretation thereof, as is pronounced by various Superior Courts. Be courteous not only to your client or to the judges, but also to the court staff and all your colleagues so that a feeling of an extended family is established amongst you and all the persons with whom you interact while discharging your responsibilities as a lawyer. Please do not run for money at the very start of your career, as it is bound to come to you automatically once you establish your own identity and character in legal fraternity.