This interview has been published by Prabhjot Singh, Priyanka Karwa and The SuperLawyer Team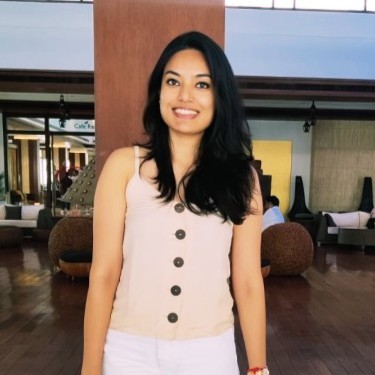 Tell us about yourself and what inspired you to pursue a career in corporate law?
I am born and brought up in Delhi. Despite being amongst the toppers in my school, I was not sure what I wanted to pursue professionally. I took up Biology with Maths in XIIth in order to keep my options open. After passing out of school, still unsure of what I wanted to do, I zeroed in on studying Business Administration on a whim, as I did not want to pursue medicine or engineering, which was the most opted for career option back then.
It was during graduation days that I discovered my love for law when I was introduced to Business Laws as a subject. I also realized then that my natural personality traits were aligned with being a lawyer, when I used my skills to negotiate and convince my Professors and HODs to help my friends who ran into trouble with them for multiple reasons.
Of course, being amongst the good books of my teachers helped to a certain extent in that.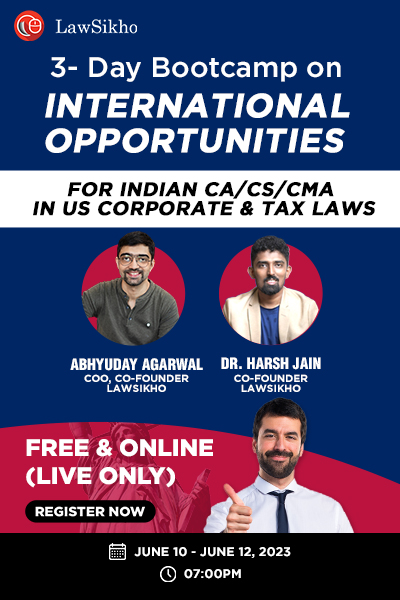 This naturally progressed into me opting for law when I cracked Delhi University's entrance exam and studied law in the prestigious Campus Law Centre. Thereafter, I was a practising lawyer for a few years before I chose to move In-House with a Company.
During my very enriching stint as a first-generation lawyer, where apart from handling cases for individuals, I also got to work closely with several Companies while handling their litigations and arbitrations, I got fascinated by the multi-faceted workings of a Company and the various factors that played part in assisting the top-management take crucial business decisions.
This piqued my interest in corporate law, and life came a full circle when Business Laws subject in BBA helped me discover my inclination towards law, and after practising law and building my base in understanding the workings of a court, I moved In-House.
What are some of the most challenging aspects of your job as an In-House Counsel?
Law is a demanding profession, and whether you are a practising lawyer or an In-House Counsel, every day comes with new challenges, and with each challenge, comes a new opportunity. To pin-point the most challenging aspects would be difficult, as every day is different.
The job is to assist the Company in all legal affairs, and it can involve anything and everything under the Sun.
A regular day as an In-House counsel involves a wide spectrum of activities ranging from handling aspects of general corporate advisory, looking after the litigations of the Company, interacting with external lawyers for the same, attending matters, drafting and red-lining of pleadings and agreements, negotiating on closing deals for the Company, briefing senior counsels, interacting with several departments for assisting them in dealing with regular operational issues and commercial transactions, and so on and so forth.
Simply put, the challenge is to align business objectives with the legal standpoint to the best benefit of the stakeholders, both internal and external, but that is also where the fun lies.
What strategies do you use to stay abreast of legal developments in the corporate world?
Frankly, I found it easier to stay abreast of the latest developments in law when I was a practising lawyer, as daily interactions with colleagues outside Courtrooms while waiting on matters to reach would organically help in exchanging new information.
I did not realize the importance of relevant information just coming to you without you making conscious efforts towards the same. It is a tad bit tougher for an In-house counsel and it requires conscious efforts to stay abreast with the new developments, both in the dynamics of law and business.
My learnings from my practise days is what works for me in staying aware of the new developments in the corporate world.
Just that my casual chats with my colleagues outside courtrooms is now replaced with interactions with my colleagues from various departments of the Company, who enlighten me with their knowledge and new developments in their respective fields, and collectively, that gives me a bird's-eye view of developments in the corporate world.
Thereafter, my curiosity about the new information pushes me to read extensively on the new developments from a legal standpoint, and as a legal professional, the research skills acquired during my internship and practice days help a great extent in gathering the relevant knowledge.
Now we are all surrounded by legal tech tools that help in contract drafting and in so many other forms as well, how do you see these tools changing the world of lawyers? What do you think the future of corporate law when AI and the role of legal tech is added on as well?
These tools are contributing a huge deal in reducing the burden on lawyers. The contract drafting tech tools save up on a lot of time by giving a format to start with. The same, of-course, has to be worked on to suit the specific needs and requirements of the business, and in my view, the legal expertise in doing so cannot be replaced by the Artificial Intelligence behind these tools.
Besides contract drafting tech tools, there are several other tech tools that help manage the MIS of the multiple litigation's in a Company and helps In-House counsel in keeping a track of the matters. These tech tools also help in providing data for analyzing the reports for strategizing plans and actions of handling various matters. I see these tools as very important helping hands in assisting lawyers and In-House counsels to work in a more effective and efficient manner.
What do you consider to be the most important skill for a successful In-House Counsel, and any roadmaps for the same?
I am still learning new skills every day, and I think the quest to keep learning is the most important skill for a successful legal professional, whether In-House Counsel or a practising lawyer.
Apart from that, what I have learnt till now is that it is important to put your thoughts into actions. As lawyers, we develop the skill to formulate multiple strategies and plan of actions, but it is crucial to execute the plans in a timely manner to suit the needs of a fast-paced environment of a Company. I feel there is no fixed roadmap for the same, and all ways to achieve the same are the right ways, given one is consistent, conscientious, and persistent towards it.
Harsha, what do you consider to be the most rewarding part of your job?
I consider the contentment I derive after a good day's work where I feel that I contributed towards meeting the Company's objectives and assisting the various business functions in taking important business decisions, as the most rewarding part of my job.
Lastly, any 4 pieces of advice for our young law generation.
Law is an intellectually rewarding field and is an extremely demanding one as well. It is important to understand that in this field, knowledge is power, and the learning is never-ending.
A few of my learnings that I would like to share for young professionals:
Go to Courts. I know Corporate Law has been glamorized enough with the multiple perks it comes with as compared to the challenges one faces as a practising lawyer, but I cannot stress enough on knowing the basic functioning of courts before joining a Company as an In-House counsel. The courts are where all the action is, and the learnings you gather there will help you in the longer run. Once you know the drill, you would not be taken for a ride by others, and you would be a better asset to the Company. Your initial few years as a practising lawyer would also give you clarity on which industry appeals to you.
Take responsibility. That's the way you learn at the beginning of your career. There could be days when you could not present your case before court, because the clerk did not reach on time with the file, or any such fiasco. It helps to internalize the situation instead of pushing the blame on others. Analyse what you could have done better to avoid the situation, learn, and not repeat in future. Pushing on the blame or justifying yourself before your senior would only stagnate your individual growth, while taking complete responsibility would make you adept at better handling such practical problems that you may face.
Don't be afraid to fail. A cliché, but your failures will teach you more than your successes.
While we are students, exams are held once or twice annually, but once you are a professional, every day is an exam, minus the syllabus. So brace yourselves for the challenges, and have fun while at it.
---
Get in touch with Harsha Rathore-