This interview has been published by Priyanka Karwa and The SuperLawyer Team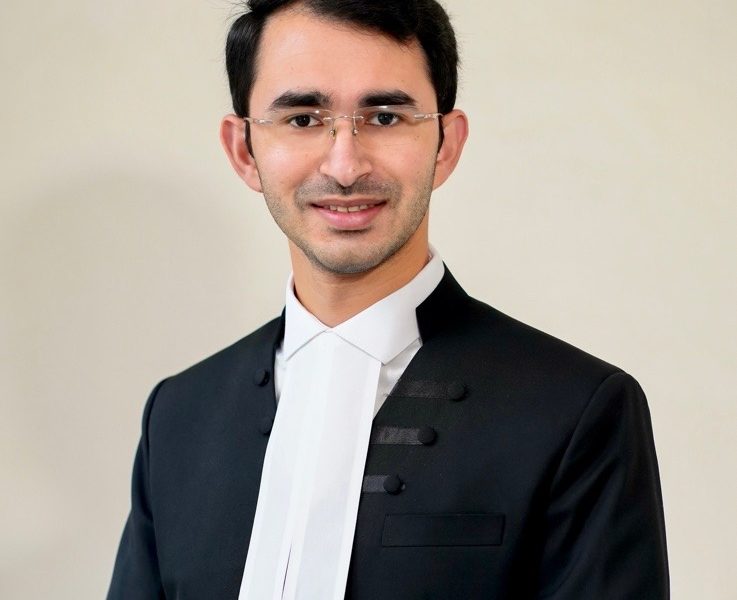 Hi Gaurav! Before getting into the big details, can you tell us why you chose law as a career? Has it been a lingering childhood ambition?
Since childhood I had a natural inclination towards law as both my parents are in the legal profession. I have always been motivated seeing their commitment towards law and administration of justice. Practice of law is such that in one matter a lawyer would be assisting clients in complex civil or transactional matters and in another matter a lawyer would be instrumental in protecting the lives and liberties of individuals. I am of the belief that as lawyers we can make a positive impact in our society at large and this motivated me to pursue a career in law.
Can you throw light on your practice pertaining to Commercial and Residential Real Estate transactions and Corporate-Commercial Practice?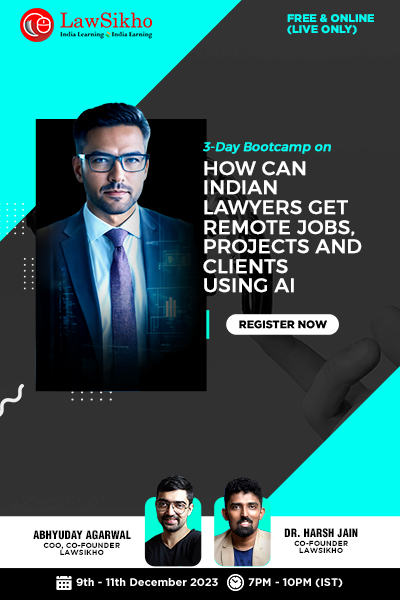 Our Real Estate practice revolves around acting on behalf of clients in acquisitions of land, developmental projects, commercial properties, multi-unit and single-family dwelling units. We also represent clients in institutional and private financing transactions.
As a part of our Corporate-Commercial practice, we assist our corporate clients in the acquisition and disposition of shares/ assets, franchise agreements and business purchases. We also advise health care providers on matters ranging from acquisition of existing medial practices, incorporations, partnership agreements and regulatory and licensing matters.
As we grow, we are also expanding our practice areas to include Immigration Law specific matters as well.
Many budding law graduates intend to pursue LLM abroad. Can you describe your journey from Army Institute of Law (Affiliated to Punjabi University) to Osgoode Hall Law School, Toronto. What motivated you to pursue your LLM in Canada?
During my time at law school, more and more law graduates began to pursue higher education abroad. With most of my internships and past experiences centered around litigation and adversarial system of law in India, the premise of gaining experience on how law is practiced in foreign jurisdictions seemed exciting to me. When I did my research, I was intrigued to learn how pursuing Masters at reputed universities would enable candidates to learn how law is practiced and applied in foreign jurisdictions.
With that in mind, I applied to two Canadian Universities. I received an offer from Osgoode Hall Law School (York University, Toronto), which is the second oldest law school in Canada and because of the stimulating academic environment and diverse course offerings of the graduate program, Osgoode had always been my first preference.
How did your education and internship experiences in India play a role in shaping your career as a lawyer now in Canada?
During law school, I interned at the Punjab & Haryana High Court and District Courts to learn how litigation practices are managed. I also interned at a tier-1 law firm in Delhi in their General Corporate practice to get an insight on how legal support services are provided to corporate clients. I believe experience in both litigation and corporate setup is essential to ascertain one's true calling in law.
These days most of the premier law institutions abroad prefer candidates with prior work experience for admissions to graduate program. When I applied, it was not the norm but candidates with prior experience were preferred. My family and faculty at Army Institute of Law encouraged me to take a leap of faith and apply. In my statement of purpose to the foreign universities, I explained how my internship experiences enhanced my understanding and application of law in theory and in practice.
Can you give our readers a glimpse of your experiences as an Articling Law Student at Mississauga?
In Ontario, the Law Society mandates that prior to being admitted as a Barrister & Solicitor, licensing candidates need to work under the supervision of a lawyer for around 10 months (articling) or complete a law practice program. I articled at a boutique law firm in Mississauga focusing on Real Estate, Corporate and Immigration Law. During my time at the firm, I gained hands-on experience on how to manage files and develop a resolution-oriented approach.
What do you think are best areas of practice for Indian law graduates seeking to establish themselves as lawyers and solicitors abroad?
In most western countries, lawyers usually practice as specialists of one or two areas of law. General law practices are prevalent but not very common. I am of firm belief that one must choose an area of practice based on what they are passionate about. I believe Corporate Commercial, Real Estate, Criminal and Estate law practices would continue to be rewarding in the future.
Can you describe how your normal work day would be like at Dhillon & Bhatti Lawyers Professional Corporation?
Our firm is open on weekdays from 9 AM to 5:30 PM. We are a team of two lawyers with support staff. We usually start our day by attending to tasks that require immediate attention. Client meetings, appearances and important deadlines are marked in our digital calendar. I make it a point to go through my schedule for the next day one day in advance so that I am able to manage work seamlessly the next day. Depending on workload, sometimes we need to work on weekends and afterhours on weekdays. Most of our work has crucial deadlines and time is of the essence in corporate and real estate transactions. We usually host team lunches on Friday evenings to end the work week on a lighter note.
What are the qualities and talents you would look out for in an intern or fresher you would recruit for Dhillon & Bhatti Lawyers Professional Corporation?
I believe strong analytical skills and resolution-oriented approach is essential. Our clients are either billed hourly or a flat fee retainer is settled. In either case, time management skills are of value as lawyers usually work on multiple matters in a day.
Can you share your advice and words of wisdom to young budding lawyers aiming to set up their legal careers across borders?
Persistence is key and there's no substitute to hard work. In our line of work, for continuing professional development, devoting time every week towards reading and keeping abreast with new developments in law is absolutely necessary. When it comes to practice of law, a healthy balance must be maintained when it comes to being empathetic and motivated towards the clients cause and a lawyers duty towards the courts in administration of justice.
Get in touch with Gaurav Singh Bhatti-