This interview has been published by Priyanka Karwa and The SuperLawyer Team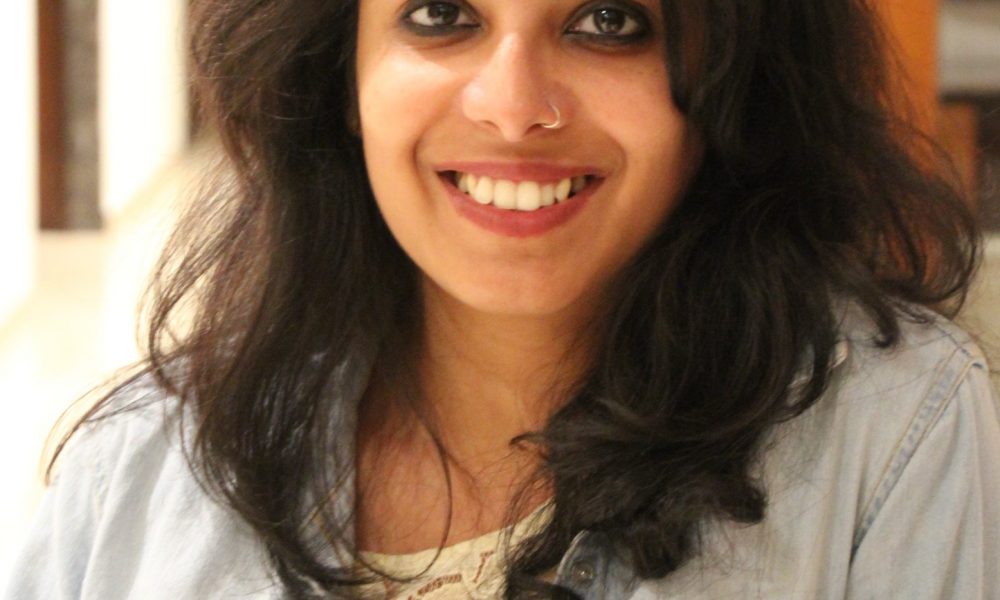 Did you always choose to be an advocate or there were other plans as well?
I actually wanted to convert my love for painting and creativity into a career and I wanted to be a fashion designer. However, law also always seemed very exciting and I ultimately decided to choose this path. Today I can safely say that I made a good decision. There is immense pleasure in serving the society in a way I am able to do now. Everyday there is a sense of calm and peace and that belief that I made a difference.
How challenging has it been maintaining a work-life balance and how young legal professionals can learn to strike that balance in their professional lives?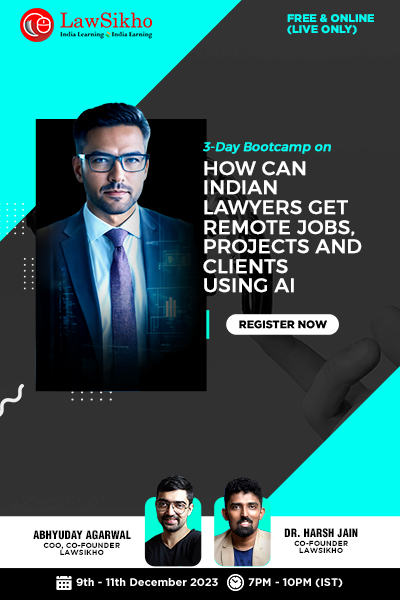 Today's working environment has a lot of pressures attached to it with several deadlines and deliverables and deliverables are required as of 'yesterday'. Running a firm has required me to be on my toes for different reasons everyday. It has been overwhelming on many days too! One thing that really works for me is to try and visualise my week as much as possible and plan it in advance. When I started I felt like planning itself takes 2-3 hours of my time and I couldn't plan days to the T as there would always be surprises but taking some time to plan my days has really helped me in the long run. It just provides a method to the madness. Further, I have a team of 20 currently. Planning helps me plan their work as well which in turn means they are prepared. In fact, I have often recommended planning in advance to my associates as well and I can see that when they do that too, there is less anxiety, quick delivery and better work life balance. Some days, as I mentioned, can be exceptional depending on sudden work demands. In such situations, its important to prioritise the most important deliverables and be aware that certain other deliverables may suffer and be prepared to let somethings go.
With having such a great experience on POSH and training in the same, according to you what creates an obstacle for a great work environment in any organisation?
After having conducted 250+ trainings and 200+ inquiries on this subject, I can safely say that it's a culmination of a lot of things. There can be several factors that create obstacles for a great work environment in any organization and it can also include aspects such as micromanagement, unhealthy competition, lack of recognition and appreciation etc. However, in the context of the work I do, I think some of the below play a key role:
Lack of respect: Sometimes, based on the complaints I get, it appears as though there is complete disregard for respect for the other person. There is nothing wrong in asking a person out. However, in spite of repetitively and clearly stating that one may not be interested, there still appears to be lack of respect for that decision and constant follow ups. This leads to mental breakdowns sometimes and complaints.
Miscommunications – intent vs. impact: Sometimes, what a person says is very different from what a person understands. While one may say something to help the other, the other feels as though their private space is being invaded in, for example. This also acts as an obstacle for a great workplace. Further, when there is a lack of open and honest communication between management and employees or among team members, it can create confusion, misunderstandings, and a lack of trust.
Inadequate leadership and vision: if leaders do not walk the talk and themselves engage in inappropriate behaviour, there is very little for others to learn. Abusive language is often considered as cool in modern workplaces and the impact is that right from leaders to new joinee – everyone ends up speaking the same language. New joinees often feel 'that's the way it is' and they must become a part of the culture to really be a part of the culture. Often leaders also misuse their position and engage in harassing behaviour knowing that very few people to no one may have the courage to report – thereby percolating the behaviour throughout the fabric of the organization.
Unfair or unequal treatment: Discrimination, bias, or favoritism also ads to toxic work environment that erodes trust and morale. While there are more and more regulations coming in, it is important to inculcate the practice of equal treatment to all.
You can read more in my book – Handbook on the Law of Sexual Harassment
What was that one case in your life wrt POSH and Child Safety at work that completely shocked you? If you could share some brief facts about it?
Given that instances such as these have to be dealt with confidentially, I am not at liberty to discuss facts of any of the complaints I have handled. However, I can certainly say that most of the complaints feel shocking still even after having handled hundreds of them. This is not an area of work where you ever receive a pleasant concern. Anyone looking to work in this space, must consider the fact that such complaints may (most of the times) feel deeply inappropriate, triggering and may even lead to emotional or mental breakdown in extreme cases. Most of the times complaints that involve sexual assault or rape are the most disturbing. One example that I can think of right now is a case in which a child was raped by the father and the mother was aware of it. She did not say anything as she did not want the name of the family to get ruined.
Congratulations Shivangi on your publications on several topics! But as digital media creates mis-information as well sometimes, how beneficial are the newly built websites and journals for updating yourself wrt regulatory changes?
I think this is a very important and a relevant question today. I think we have a mix of ways in which information is being put out– some are very professional and sensitive (and that may give you the right information). Some on the other hand may use CHAT GPT for example to create content which you absolutely cannot depend on! also, this culture has someone got stuck to students in a way that often interns quote website links (which could be news paper articles) as legal reference to a legal opinion. They also write down opinions on laws based on quotes mentioned in articles without reading the actual clauses. That gets me worried sometimes as most of the information is misinterpreted. Its important for law professors as well as professionals to guide students and teach legal research. My website www.poshatwork.com also provides regular updates on the law, however, we always always always analyse the original copy of the judgment or the law to put out any summary as well. Anyone who decides to publish must take responsibility because the moment you put out an information, there are people who may depend on it.
What are the problems according to you that are still encountered by the LGBTQ youth in India?
Its almost impossible to list down the challenges here given there are so many. The few top ones based on my research, observation and discussions with those impacted appear to be:
Lack of awareness (while a lot has changed, people still tend to use insulting language, they grapple with stereotypical understanding of the community, people misgender, deadname others due to lack of understanding around gender affirmation, people also assume a lot about bisexuality for example which may be completely incorrect)
Discrimination (with lack of awareness comes discrimination. As a result most people from the community are still closeted)
Lack of inclusion (with being closeted comes an apparent lack of inclusion. Even if one is getting an opportunity or doing well for themselves, the society will never know, they will never learn. As a result while things are changing slowly however most people from the community don't get equal opportunity– be it in education or employment or any other aspect of life. Its like a vicious circle).
Absence of equitable measures (there have been generations of wrong committed. Our society needs equitable measures to correct those wrongs. While some states have launched some measures which have been effective, a lot more needs to be done)
Lack of facilities (infrastructure and facility needs to develop for inclusion. We do not have unisex public bathroom. Public buses are a challenge for trans folx. These need to go through a change and everyone needs to play their part).
The law does mandate duties for all of us. You can read more about them in my book – Handbook on the Law for Protection of Rights of Transgender Persons'.
As a legal professional with such great achievements, what motivates you to push harder than yesterday? And what is the role of mentoring specifically in the legal industry?
As mentioned earlier, making a change everyday pushes me harder. It's a fantastic feeling to have helped resolved a concern. As a firm, we have conducted 1500+ inquiries, 2500+ trainings and created awareness amongst 3L+ individuals directly excluding all our social media efforts. I believe that's a good step towards building respectful workplaces but a lot more needs to be done.
Also as mentioned earlier, today its extremely important for law professors and professionals to nudge students in the right research direction. I may sound outdated, but based on my experience with most students so far, in the world of AI and everything else, somewhere the quality of legal opinions is losing the battle!
Finally, a word of advice for the upcoming legal professionals?
Society and law are intertwined. If you have chosen this field, don't shy away from reading about new developments. A lawyer must always remain humble and a student for life.
Get in touch with Shivangi Prasad-