This interview has been published by Priyanka Karwa and The SuperLawyer Team.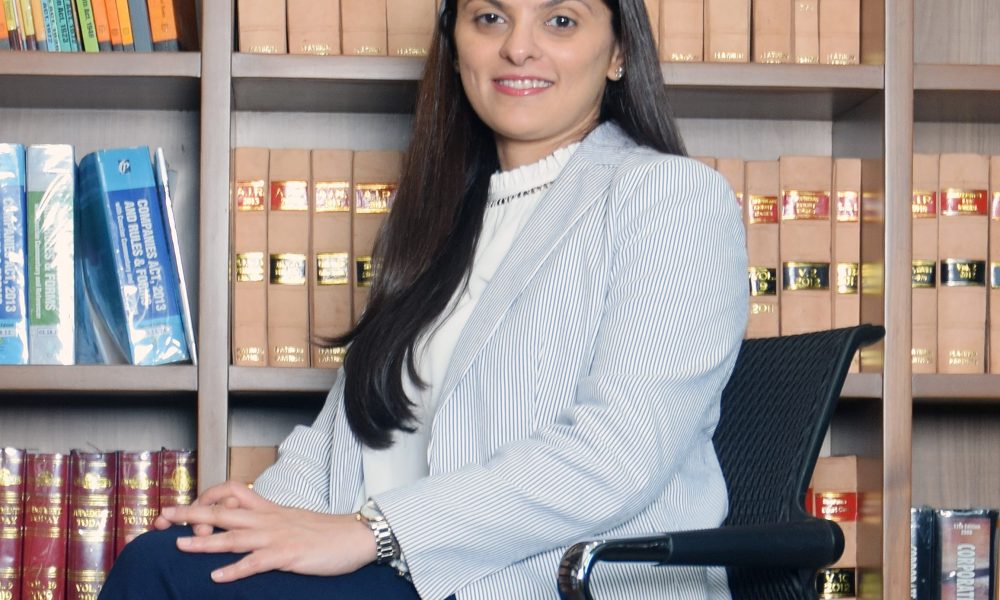 Ma'am, as a conversation starter, our audience would like to know about your story of being a Lawyer.
I didn't start off wanting to be a lawyer. I took up commerce after Grade 12 and completed my graduation. I enjoyed accounting but I didn't really see myself doing numbers. It was a very critical time of my career and I starting thinking what to do next – MBA or law or something else. I don't have lawyers in my family so it was not an obvious choice for me. But I thought law college would be academically challenging and interesting. It really wasn't until I joined Government Law College and started my articleship with Ms. Kalapana Merchant at a solicitor firm that I thought I would like the pace of law.  One of the things that I liked about my articleship was that it gave me a flavour of different streams of law i.e. corporate, intellectual property, real estate and financing . After graduating from law college and qualifying as a solicitor, I decided to focus on corporate law as it excited me the most. I have worked as a lawyer for about 15 years. Currently, I am a partner at Quillon Partners, a law firm which focuses on M&A and private equity.
Being into the legal profession, you must have heard things like "real-estate is not for women", what are your views upon this?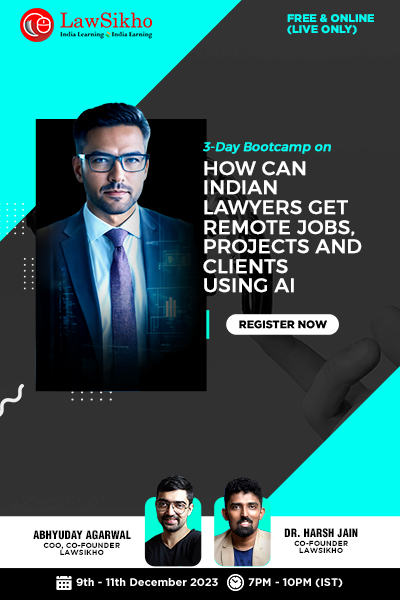 While there are challenges due to the unique nature of transactions in the real estate sector, I have come across many outstanding women lawyers in the field. Fundamental changes introduced in the real estate laws by the Real Estate (Regulation and Development) Act, 2016 have led to greater transparency in the real estate sector and women lawyers no longer shy away from entering this sector.
Could you tell us about your struggles as a woman lawyer?
There was a time when I wanted to focus on my family. I like to try different things – so I took up knowledge management (KM), business development and human resource which are very different and interesting roles. While knowledge management was nascent in 2011, law firms had started giving KM importance with several laws undergoing changes e.g. the Companies Act was completely revamped in 2013. During this time I also got an insight into Business Development. Often different roles, help you to draw from one to the other. While I did KM, the corporate experience I had helped me and then when I went back to doing corporate law – the KM and Business Development experience helped me immensely. I still continue to be involved with the KM, BD and HR functions of the firm.
We see a lot more women lawyers now. However, as one progresses up the ladder of seniority, the scales start to tip with a decrease in the number of law firm partners being women. This landscape is starting to shift and many Indian law firms like international law firms are now working consciously towards inclusiveness and gender diversity. Personally, I have had very supportive seniors at Quillon Partners and they have been very encouraging.
Please shed some light upon your role as an M&A Lawyer.
The role of an M&A lawyer varies from transaction to transaction depending on the kind of the transaction and who you are representing (e.g. buyer, seller, company). M&A lawyers have a versatile and extensive role throughout the transaction. All the legal mechanics of a transaction, including negotiating and drafting agreements to reflect a commercial deal, arranging finance and liaising with the client and their other advisors. Typically, in most transactions, it involves advising, planning, structuring, due diligence, drafting of the transaction documents, negotiations, obtaining regulatory approvals and finally closing of the transaction.
How do you see the M&A sector in the coming 5 years?
Globally there was a dip on the deal street in 2022 due to several factors, including war and inflation. India seems very attractive to many global firms post Covid with investments in China taking a back seat. Mergers and acquisitions in India are expected to increase in 2023. The deal market is expected to be active in several sectors such are pharmaceutical, technology, infrastructure and healthcare. Therefore in-bound M&A investments are likely to increase. Out-bound foreign investments are also on a rise with the recent changes to the regulatory framework. India is expected to be a very attractive investment destination given the benefits of demographics, cost arbitrage, presence of large consumer market and democratic stability.
Coming towards the end of the conversation, could you tell us three qualities which an M&A Lawyer must possess?
Constant thirst for knowledge– legal technical knowledge is important but learning can't stop with formal education. We have opportunities to learn new things in just about everything we do and from everyone we meet. It could be learning from a past deal, keeping oneself abreast with new laws, adapting to new technology, or learning people skills, it is a constant never-ending process.
Being organised and structured – usually in most deals, time lines are tight and one needs to break the tasks and prioritize work streams in order to be able to service clients efficiently. Keeping an eye on the ball is key.
Enjoy what you are doing – there are often personal sacrifices, sometimes long hours and only if you enjoy what you are doing, it's worth it.
Get in touch with Shriti Shah-