This interview has been published by Prabhjot Singh, Priyanka Karwa and The SuperLawyer Team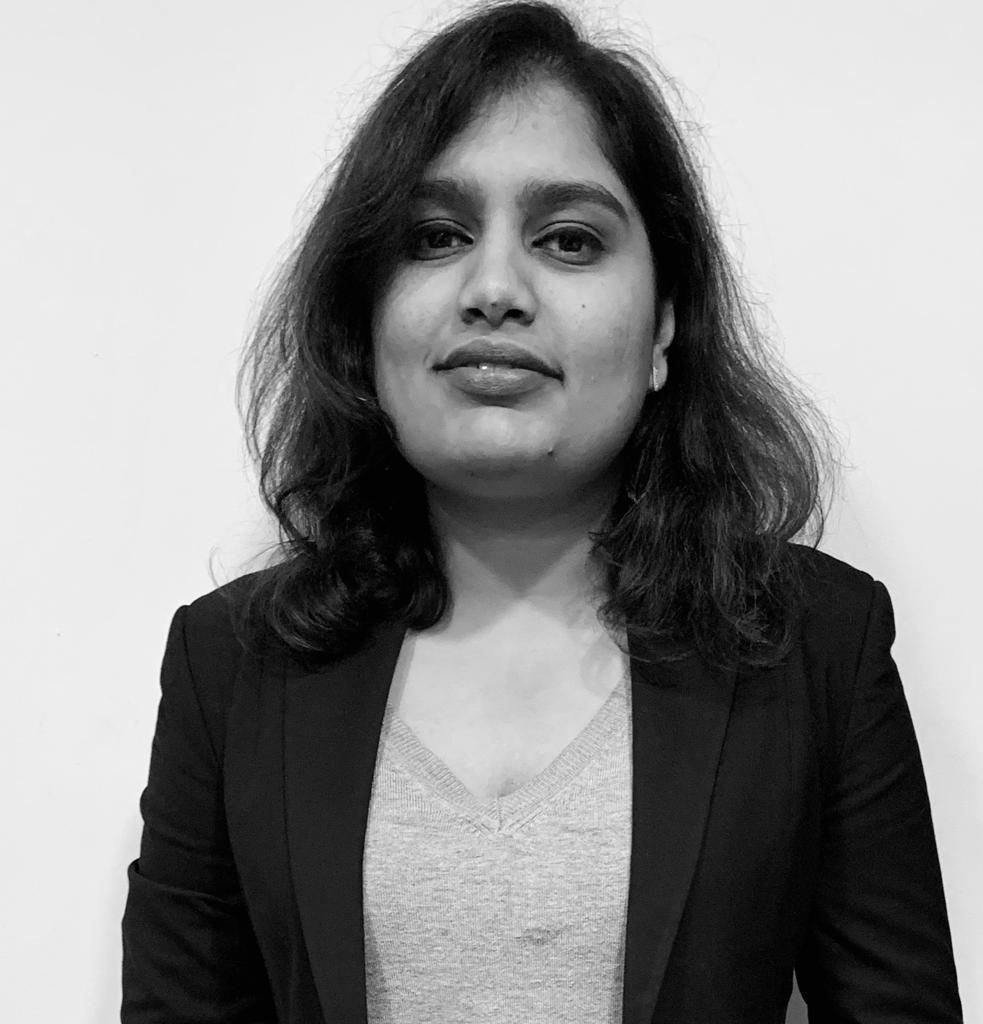 Tell us about yourself, what motivated you to choose law as a career path?
I am an Advocate-on-Record at the Supreme Court of India. My practice is primarily focusses on civil, commercial and constitutional disputes.
How I came to choose law as a career was partly by elimination and partly by choice. As a high school student I was interested in history, political science, debates, I was a regular at MUNs and was also quite certain that I didn't want to pursue a career in science stream.
So, I chose to study commerce to keep my options open – between pursuing CA and Law. Eventually, given my co-curricular interests and the width of learning that studying law provided, Law came on top.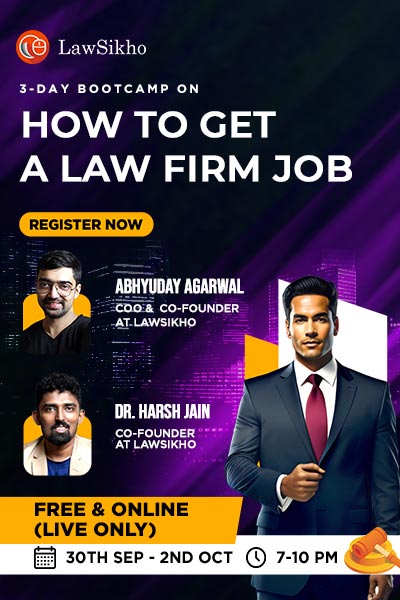 Even with my commerce background, law seemed like a good professional course to undertake and so with the idea of pursuing a integrated course in BBA-LLB (it would eventually not be so as I switched to BA-LLB), I embarked on the journey of clearing CLAT and studying law.
How did you envision you career while you were in law school and how did it turn out?
Honestly, I did not envision a career in law. My primary goal was to clear the civil services exam and become a diplomat or a bureaucrat. Law, for me, was a backup option. But while in law school I was certain to not treat the course as Option-B and explored different options by undertaking internships across board.
By my penultimate year I was certain that I enjoyed dispute resolution more than anything else and so if law were to become my career it would be in dispute resolution. So, in those terms I am doing exactly what I wanted to do.
Where my plans differed from my reality was in terms of execution. I had always imagined being at a law firm and rising through the ranks; or alternatively I would be in the non-profit sector but instead I ended up at the jungle jump of counsel practice. Now I do a good mix of pro-bono and commercial disputes in equal measure.
One thing I must say is that I imagined it to be straightforward career path but it has been quite a journey thus far with lots of twists, turns and even stoppages – all of which have contributed to the end result. And I am very hopefully looking forward to whatever's to come next.
We all know you have dealt with a plethora of cases in your career, is there any special case that has affected you deeply as a person or which has changed your mindset towards the litigation world?
In a way every case one deals with is a learning curve of some shape – some are very steep, others not so much; and each of these cases, in my limited experience tend to give you a new perspective.
The ambit of the question you put to me is quite large in the sense that "litigation world" entails within its ambit multiple small universe. However, there are some instances I would definitely want to highlight.
First is regarding the reach or impact that a case you do has – however big or small. I recently did a probono case where an inter-faith couple that had eloped to get married was slapped with false and fabricated criminal charges as a measure of punishment by their family. If in terms of revenue or even legal questions one were to see, it was a rather straightforward open and shut case but the impact it had on someone's life was quite large. After fighting and winning in court only can they today imagine returning home.
Second, in terms of reach, I have been involved in the case where recently the Supreme Court interpreted that Medical Termination of Pregnancy Act and in another case where provisions of the Surrogacy Act and the Assisted Reproductive Technology Act have been challenged for being in violation of rights guaranteed by the Constitution – the number of people who have reached out to be me from parts of the country I didn't even know exist to thank me and my colleagues for undertaking these projects is tremendous!
Third, on a different note, litigation has an image problem that there are certain families which dominate the professions – while strong family presence is undeniable but one thing I've learnt from experience is that even if you do not have family in the profession but you're sincere about your work, there are many at the bar who will stand by you and support your growth. The condition, however, is full and complete sincerity towards work.
Lastly, practitioners are least expected to say this but my academics, especially the courses I undertook during graduate studies, greatly impacted my understanding of litigation. It gave me perspective which I lacked until then of looking at issues holistically and of exploring any given case from different perspectives before deciding on the best alternative.
Appearing before various tribunals and forums needs extra effort, how do you plan your work to be super-efficient?
Most important requirement to be efficient is to be organised. In litigation, if one wants to be efficient it is essential that one learns the art of time management. Unlike structured organisations here you have no HR to monitor your performance in terms of time given to do a task.
This can be a boon or a bane depending on how one handles time. Work, by its nature, tends to expand with time. So I set for myself deadlines and try and stick to them.
Apart from that I necessarily do a review of work twice a week– to ensure I complete all that was planned for the week and to ensure that there is sufficient time at hand to do things that I enjoy apart from work.
Secondly, on most days one attempts to not spread oneself too thing across fora and since my primary practice is in the Supreme Court I try and avoid any other forum on Monday and Friday. In the older system of non-miscellaneous days (Tuesday, Wednesday and Thursday) I used to first attend the matters in SC and then attend other forum but now with the system of regular matters being taken up first, that issue has been taken care of.
Lastly, as lawyers we often face flake that we have too many holidays but litigation is a stressful job –a lawyer takes upon themselves troubles of their client and then constantly engages in mental gymnastics of getting relief. Apart from that litigation itself is also a physically draining profession.
It requires your presence in court at 10:30 every morning extending well into the afternoon and the "desk-job" aspect of practice mostly starts only around 5 pm which is when most other jobs close shop. So, to maintain efficiency it is necessary that regular breaks are taken.
Could arbitration be seen as just another trend or does it hold a future?
I think arbitration is too entrenched in our system of dispute resolution to be compared to a trend. It is sure to stay here in the near future. However, it may be said that in the Indian markets arbitration hasn't yet reached its optimum beneficial levels. Arbitration is certainly a buzz word in dispute resolution circles in tier-1 cities but many a businesses operate in tier-2 and tier-3 cities where arbitration is still surely but rather slowly developing.
This mode of dispute resolution is also facing some teething troubles in the sense of limited number of experts, high costs and judicial interference (which is steeply declining with every passing day). But these are common initial troubles across jurisdictions, which will be resolved as arbitration takes stronger roots in the Indian dispute resolution universe.
At macro-level if one were to see most practitioners – and even academicians – today are only engaging with commercial arbitration between organisations whereas arbitration holds potential to resolve disputes also between individuals, between commercial organisations and countries, and  between countries even.
These are practices that exist globally and are widely studied too. However, in India we are still in nascent stage and these constitute an untapped market and an under-studied academic field for us.
Looking, however, at how there is a concerted effort now from the government as well as the legal industry and business community, arbitration is certainly going to flourish in India in the near and long term.
Based on the list of cases that you handled, is there any particular case that boosted your legal career?
For a young lawyer every case done which leads to a further referral and/or the client is satisfied with outcome of the case, is a career-boosting case. I am happy to report that I have been fortunate to have a good amount of those cases for me.
That said, I think I have done the most landmark case of my life thus far only recently when I got the opportunity to assist the Court in interpretation of the Medical Termination of Pregnancy Act.
I am now working with my friend and colleague Ms Mohini Priya on a case where constitutional validity of provisions of the Surrogacy Act and ART Act have been challenged before the Supreme Court. Reproductive jurisprudence is not very well developed in India yet and some clarity and certainty is required by the court.
Apart from litigation I think what also gave a big boost to my career was the opportunity to work with the International Law Institute where I got the opportunity to pen a report in International Investment Arbitration, which was tabled before the UNCITRAL Working Group-III for wider consultation and consideration on reforming investment arbitration.
What are the preparation tips you would like to give for our readers wrt AoR Exam?
AoR Exam is a great learning experience, let's start with that. So, first off I'd say it would be best not take it as merely an exam but also an opportunity to undertake an in-depth study of how the Supreme Court of India really works.
Now regarding the syllabus, it seems a little overwhelming at first but it's not much if you have practical experience of practice before the Supreme Court so ideally practice for at least two years at the Supreme Court before embarking on the journey of taking the exam (of course a pre-requisite for the exam is one year training with Aor, additional years, in my experience, only prove more beneficial).
This is especially useful for the paper on Practice and Procedure, the syllabus for which is essentially in part Constitution and in part Supreme Court Rules – both of which can be mastered best by practice.
Secondly, stay updated on latest legal developments, particularly landmark judgments delivered by the SC because the aim of the exam is not to test your legal knowledge per se but to test how much you understand about the working of the Supreme Court. This exercise will also help aspirants while tackling the paper on "Leading Judgments".
Thirdly, and I don't know for how long this advice is going to be useful but at least so long as the exam is not computer based, I'd say aspirants must stay in practice of writing on paper. This is particularly important today when we're moving completely away from physical filed and pen-paper world in law schools as well as at courts.
Would you like to give any career/life tips to the readers?
I am not sure if I'm qualified enough to give tips yet on life or career but I'd say be sincere and honest to yourself on whatever path you choose for yourself.
In the field of law today a plethora of career paths exist – choose the one which really interests you because each of these paths has a long gestational period. Unlike other professional careers, law demands an intentional consistency of dedication towards your career.
I would also suggest that students and young professional reach out to their role models and seniors who have been working in the field of their choice.
Not everyone will respond but you'd be surprised the number of people happy and willing to help you if you show promise. All the best!
---
Get in touch with Ameyavikrama Thanvi-