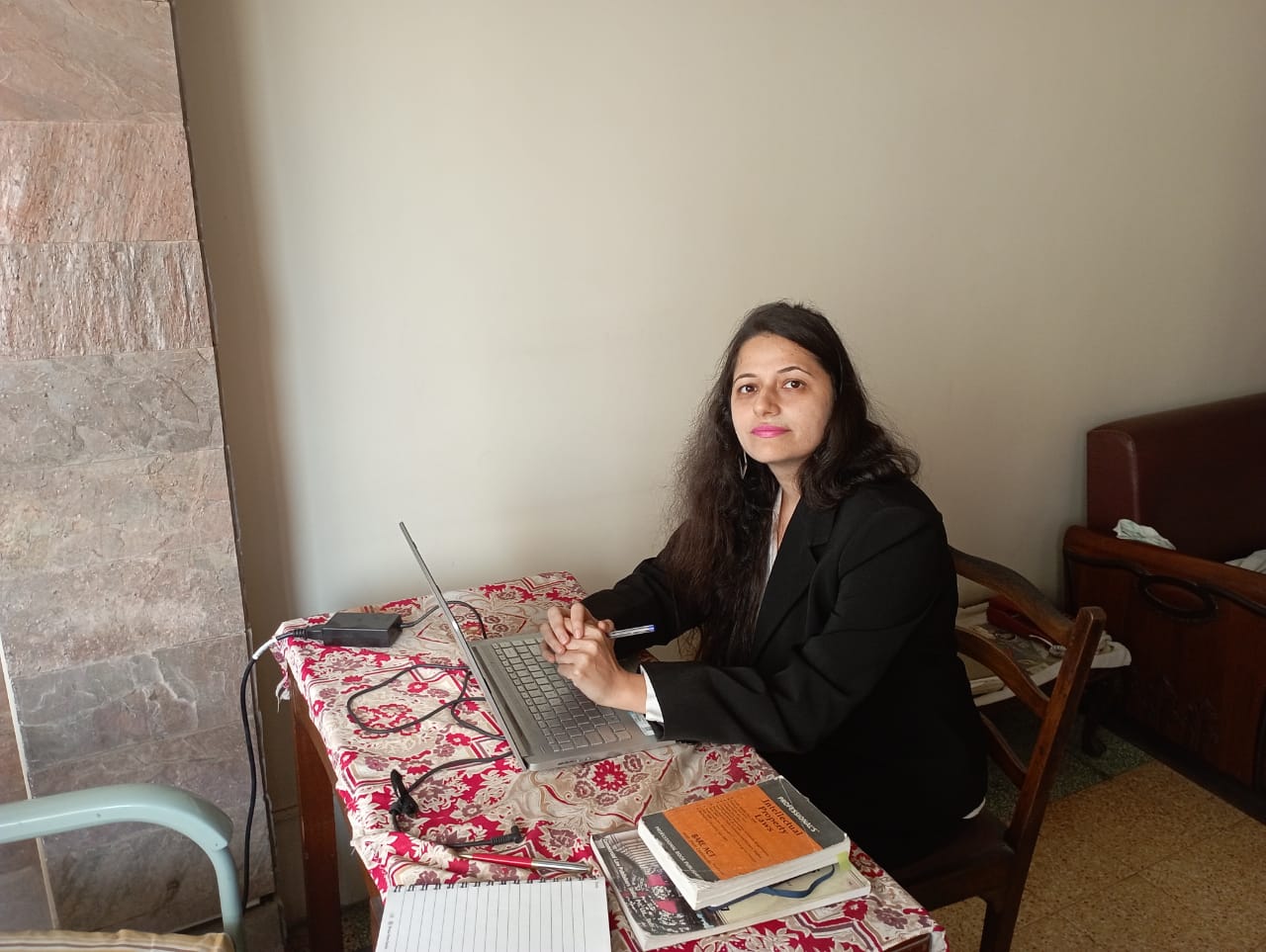 Let's start from the beginning, are you a first-generation lawyer? What gravitated you towards choosing law?
I am a second-generation lawyer, my mother is a trademark attorney and many of my family members are advocates and Senior Counsels.
What truly gravitated me to do law, was my keen interest in the business law paper during my B.Com days. That's when I got acquainted with what law truly was and that has been my first step towards an interest in this direction.
I was almost certain I wanted to pursue post-graduation and a specialization in something. I was least inclined towards M.com as that was mainly pursued by persons wanting to be professors, MBA required a fair number of entrance exams and you have to be inclined towards business and administration or marketing and I had no such inclination. When it came to law, I had a fair number of examples around me of successful lawyers and hence I didn't mind pursuing this line. Moreover, I am a very rights-based person, "no harm in knowing the laws of the land" is what I thought.
Do you think Law as a profession gives hard time to young lawyers? How can one overcome the 'unsatisfied feeling' of self?
I think every career path has its own set of challenges and is ultimately the "survival of the fittest". I also feel everyone's path is different, some young lawyers, may face herculean challenges and other might strike success a lot easily. I do feel young lawyers with no Godfathers in the business might struggle to get their break, especially on merit and it may take years to find ones footing in the profession.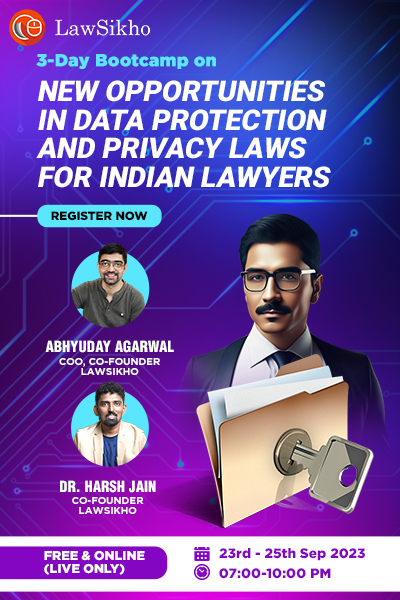 The key to overcoming any "dissatisfaction" in the legal path is to keep at it. and failure or criticism should not deter one from prodding on.
Even if someone throws you under the bus or puts you in a tough spot, know that this too shall pass. Keep going on till you see the light!
How would you describe your shift from M&A to the M&E sector? How important is it to find your right calling?
I would consider it most important to find the right calling, as whatever you do, you should be able to sustain in the long run, in fact till your death bed. No knowledge will ever go to waste.
My shift from M&A to M&E was a turning point in my life. I had a very basic foundation of M&A and understand documents like a Share Purchase Agreement or Loan Agreement and have managed to work on those as well post specializing in M&E, but M&E is what I could never get tired of. The knowledge keeps evolving considering how new platforms and technology are developing.
You have been a part of various distribution and acquisition deals all over the world from Russia to the USA to South Africa. How well did IN10 Media Private Limited push your growth curve?
IN10 Media is a company which runs EPIC Television channel famous and one of its kind for info-entertainment. When I joined the company, it was in the process of its own growth since the applications EPIC ON and Docubay (a documentary streaming application) were nascent, and wanted international presence with various application integration in devices, payment facilities with telecom partners through direct carrier billing middle entities, payment gateway and discount vouchers, along with forming a channel of its own with other content partners like Amazon etc. The Docubay app would acquire content from content partners all over the world on a day in and day basis and it's important to be careful to acquire as many rights as possible such that when content is distributed there are no fetter or special approvals required. The sure volume and variety of these agreements gave me a steep growth curve, and not to mention other responsibilities towards the production of web series and acquisition of content for its allied channels and legal day to day issues of its news handle, Latestly.
What is the main role of any lawyer working in Media and Entertainment Law? Can you tell us something about your current role? How would you describe yourself as a senior member of the team at your current place?
The Role of a Media and Entertainment lawyer is very demanding and requires one to work at the spur of the moment. My current role is that of a senior member of the legal team at Only Much Louder. Here, I focus on representing various brands like Facebook, Tinder, Bumble, YouTube etc., as well as celebrities, influencers writers, and show-runners like Dolly Singh, Abish Mathew, Rahul Subramaniam, Sumukhi Suresh etc.
Here I am also involved in various Writers, Director and Actor Agreements as also Endorsement Agreements or appearances at events and even production agreements for literary works created by the talents of the organization. At times, I also distribute content on platforms or towards entertainment transport facilities towards a pre-recorded stand-up comedy show recorded by the talents of our organization. I do any other technical agreements relating to IT and other ancillary documentation or advice towards trademarking and any other intellectual property-related advice etc., from time to time.
I am a lawyer, who believes in being fair and I do what's best for the entity or person I represent and I aim to get the best bargain in any deal with a solution-oriented attitude. I also believe that I give gratitude and utmost respect to my seniors and subordinates. Sometimes an artist or an influencer or even a business person may not understand legal terms and their repercussions, I take time to explain these legal terms in layman's language. When it comes to subordinates, I am fairly patient with newcomers and learners and have shaped a fair number of young media and entertainment lawyers without being selfish with my knowledge.
After moving to OML Entertainment, you represented several renowned social media platforms like Facebook, Tinder, Bumble, YouTube, etc., and on the artist management side, you represented a fair number of stand-up comedians, writers and directors. Do you believe hard work always pays off? Would you like to drop a hint about your next big step?
For me Work is Worship, it's about giving your 100% to what you do and enjoying what you do. Once you enjoy what you do work won't be considered "hard" if you are acquainted with its nuances and are focusing on continuous evolution, work won't seem that difficult and will become a way of life. Hard work does pay off definitely, Rome was not built in a day, the struggle is a part of life, but I don't believe in overworking or burning the midnight oil or a "show/pretence of work or abilities". I believe in work-life balance and to keep evolving and learning aspects of law and serious observance of disputes and issues in the legal aspects of the media and entertainment industry.
My next big step, none that's planned as of now on the professional front. I believe in taking small steps, "slow and steady wins the race".
How interesting is it to advise and contract vetting for Artists mainly comedians and their appearances and performance for shows? Would you like to share any story where you worked for your favorite Artist?
As already mentioned, the key issue in dealing with an Artist is, that they may not understand legal terminologies and the repercussions of clauses in the agreement that don't favour them, so you have to be patient in explaining the terms and conditions in simple words such that they can give instructions which can be incorporated in the agreement. Besides the current talent of influencers and comedians, I have worked on contracts for a fair number of A-listers like Neha Sharma, Saif Ali Khan, Hrithik Roshan, Dia Mirza and the likes. I will be very honest, I am not technically "star-struck" as I have dealt with all sorts of talent – be it upcoming or famous and established personalities.
Also, they are all normal people like us and some of them are extremely humble and listen to what is told. I think for me its more about the kind of deal or structuring of a document that excites me the most. Gratefully, there were several of those recently relating to comedy related live sports content with HOTSTAR and in the past various deals for the HRX brand and their association with Curefit and Cult fit.
Do you believe Bosses and work environment play a crucial role in polishing the skills of a good lawyer? Would you like to give any parting message to young lawyers?
Yes a good Boss is like a God sent Guru, but a selfish, rude, difficult, insecure frustrated Boss is a living curse, it might kill your morale to pursue your goals. Moreover, toxic work cultures and over working might derail you. My message to Young Lawyers is to first have a goal, next would be to work on gaining knowledge by themselves and next to have strong observation skills and lastly to continuously evolve and stay updated with developments in the line of law they wish to specialise in.
The media entertainment sector has so many areas from publishing of music to sports and event as also digital show and acquisition/ licensing of softwares, artist management, production and law focusing on television and news etc. You have to endure different aspects of the industry you chose and "Keep at it", success does not come overnight.
Connect with Mahafrin Sidhwa: