Associates, In-House Counsels & Advocates
In conversation with Mr Nishant Prasad, Chief Compliance and Legal Officer (CCO) at Wint Wealth, talking about in-house role as well as working at law firms, and choosing between the two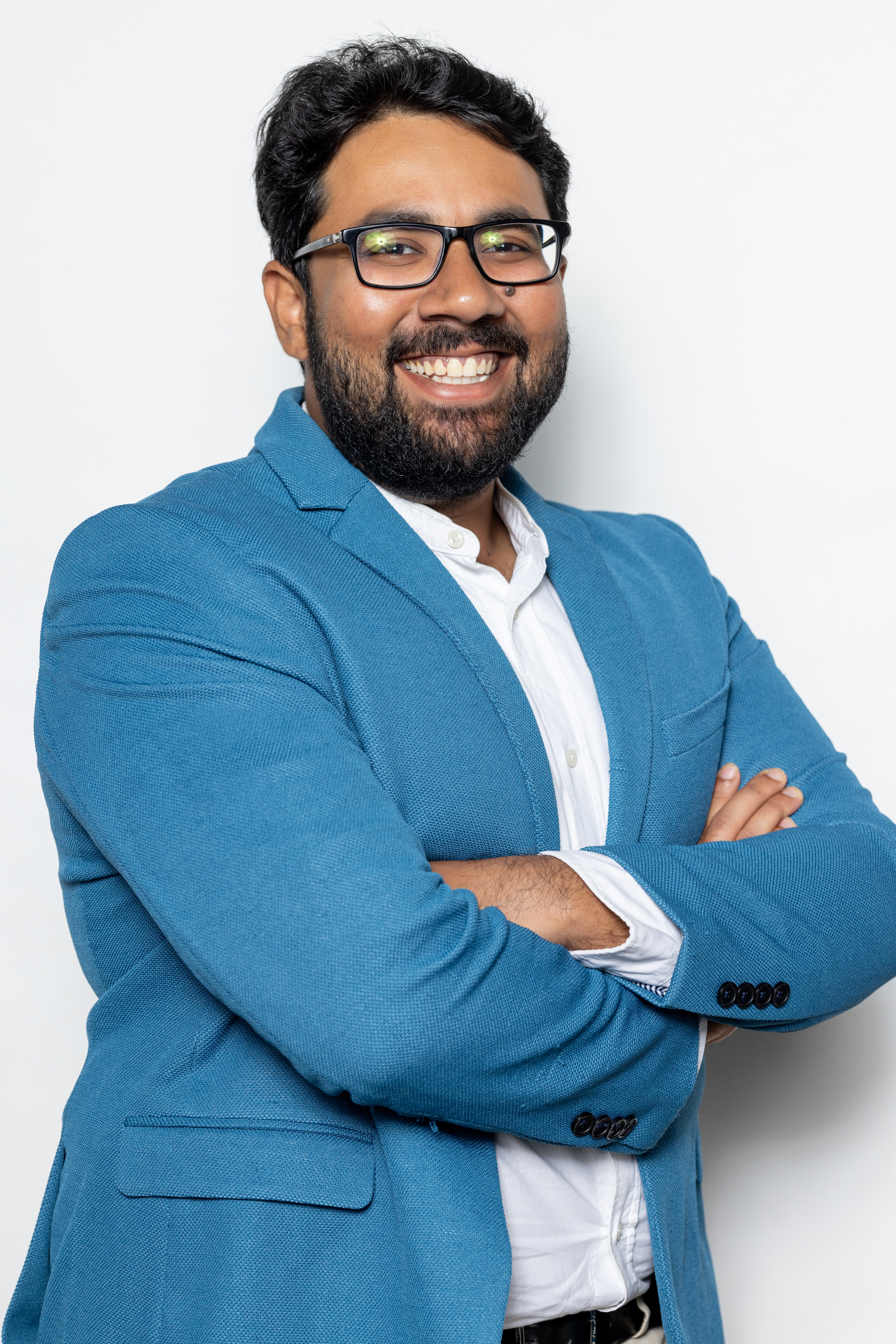 This interview has been published by Sonali Parashar, Ojuswi Sahay the SuperLawyer Team
---
Let's start with a cliché, why did you decide upon law as your career? Happy accident or predetermined plan?
The career choice for me was probably a mix of a predetermined plan and my own interests as I was growing up. In school, my interest always peaked in Social Science subjects. Reading about the freedom struggle in history, the state of our community and how it functions in Civics and Political Science, especially the entire phase of the drafting of the Indian Constitution was highly intriguing.
The constituent assembly debates were a pleasure to explore and the opportunity to have a glance into the lawmakers' thought processes at the time, to construct laws that stand relevant even to this day and probably for many more in the future, was inspiring. Understanding the interpretations and the multiple perspectives which can be present for a single phrase of legislation was absolutely addictive, and I think the decision was made right there. Add to that the ever involving nature of law where it always keeps you on your toes is great I think. You can't get lazy.
That, supplemented by a background of law in the family, was a heavily contributing factor in the career choice. My great grandfather was a well-respected lawyer even during the British era and my Nanaji was a judge as well as a lawyer. Their stories and experiences narrated to me by my parents are etched in my memory and they became my career role models.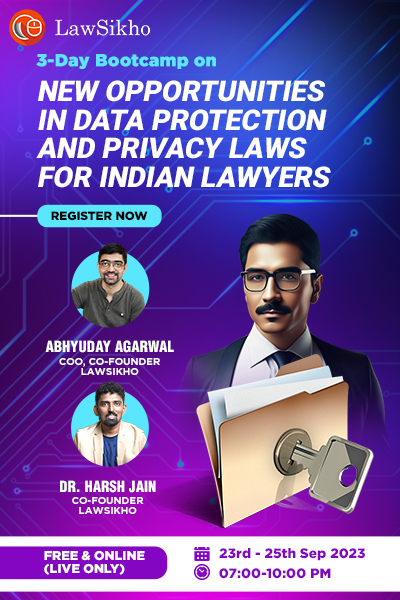 But I think one ironic trait I have as a lawyer is that I always hated reading a lot, so that part of my personality probably did not make the career call.
You have been part of the esteemed Law Schools of India, NALSAR University for your bachelor's degree, and NLSIU, where you are currently pursuing an MBL Degree, i.e., Masters in Business Law. How would you describe your Law School days?
Law school was an enlightening experience. I knew that I wanted to pursue law as a career but it was only after going through law school that I got a firm reason as to why. Law school was a humbling and highly educational experience and I do not mean only in terms of learning the law.
I learnt life lessons during law school, through experiences which were both great and some not so great. Just by living life with my batch mates and other members of the NALSAR community, I was exposed to a range of different experiences, thoughts, issues and perspectives which I think was instrumental in shaping me to be the individual I am today. I not only learned how to be a good lawyer at NALSAR but also how to be an open-minded and strong individual. Law school taught me to be open to opinions and shape them after considering all perspectives rather than be stubborn and just maintain the stand on what you believe with no recourse.
Other than that, it was an absolute blast to stay in the hostel and conjure up some of the best memories of my life, be it the lifelong friendships I have built or the probably insane activities we participated in sometimes. The madness of law school academics was always nicely supplemented by old school fun. I have a rather distinct memory of our entire boy's hostel preparing for an all-night barbeque party which was made possible by the base stands of water coolers, steel mesh purchased from the village near NALSAR and groceries ordered through our mess representatives. It was a night of good food, blasting music and plain and simple fun. Memories which cannot be replaced.
Law is an ever-evolving profession and it was with this in mind that I joined the MBL degree at NLSIU as part of their distance learning programme. I think it has helped me to touch base with core concepts of law again and also learn the present-day evolution of the understanding of those concepts. It has been an enlightening experience so far and I look forward to completing this journey as well next year.
Your professional journey started with working at Khaitan, where you worked on Private Equity, M&A and VC transactions. What was your overall law firm experience like?
The law firm experience was incredible for me. I won't be lying when I say that after I joined Khaitan, in my head I knew the objective was to make it as a Partner in the firm and serve out my service years there completely. The people were incredible. My true mentors in the profession have to be all my colleagues and seniors with whom I worked in Khaitan. The work was of the highest quality and professionalism was at its best. The Khaitan team is where I learnt what it means to be a 'professional' and the honesty and integrity that should come along with it.
Yes, there was a lot of work going into a fair number of days with long hours but when the people you're working with are amazing, the long hours are also quite fun. I have learned immensely with the members of Khaitan and am truly grateful to Khaitan for being the stepping stones to any success I have today, it would not be possible without them. The exposure to how the law works in the real world was shown to me by Khaitan and the opportunities provided to learn from the best within the firm and from outside through other firms or clients in multiple transactions was an amazing experience.
Even after moving on from Khaitan, I am a proud Khaitan alumnus and they actually do have a newsletter which is sent out to all their ex-members as well to keep you apprised of what is happening. Ex colleagues are still great friends and mentors and you may have heard the famous quote in Harry Potter which states 'Help will always be given at Hogwarts to those who ask for it', this statement stays true for Khaitan as well.
You made a switch to an in-house role by joining Scripbox, which is a fintech company based out in Bengaluru. What made you decide on switching to an in-house role?
I think this decision was purely based on the sheer curiosity of what lay on the other side of the fence. While I was part of several large ticket PE and M&A transactions at Khaitan, I was always left curious as to the impact any transaction made on the day to day functioning of the clients. For example, we would have probably closed a 100 million USD funding round but the execution and money transfer were the final destination for me as a law firm lawyer.
The ins and outs of how a business works and how such transactions impact the business on a daily basis were where my curiosity always lay.
And in my view, satiations of curiosity at an early stage of your career is a must to ensure there are no regrets at a later stage in life where you are stuck with the age-old thought of ' Should I have done that?'.
What are some of the challenges you believe an in-house counsel faces and how should the upcoming professionals prepare themselves for these?
The primary challenge which I faced moving in-house was the difficulty in blending legal advice with business goals. If I talk specifically about the fintech field, it is a heavily regulated space and as the name suggests it's all about technology and providing access to financial products digitally.
But to advise on compliance for the business would necessarily involve understanding how the business works and that means not only from a theoretical angle but also the ground realities of how a product functions. You have to understand each step of the entire product as a legal and compliance professional so that when a regulation, circular or any guidelines of any sort come up, you are immediately aware of whether any part of the business is impacted by it.
This involved learning a little of everything within the organisation, product, tech, operations, customer service, data privacy, labour laws for the employee-related aspects and of course your basics of contracts continue. You also need a deep understanding of the business strategy and the plan ahead by the management so you can be a productive participant in the discussions. It's an all-around role and just being a lawyer is not helpful.
Another major challenge in today's industry is to change the perception of lawyers. You will always see that the compliance and legal teams are viewed as blockers in the business industry and they just have to deal with them because they have to and more often than not, they are disappointed by going to them. The requirement of creating a good relationship with all stakeholders within a company, educating them on why you provide a certain view and rather than being a blocker, working with them to create a workable solution for what they are wanting to achieve is exceptionally challenging.
The only way to prepare for this I think is to go in head first and attempt it. Having an open mind and not being stubborn about your own thinking is always good. Having an open mind, leading discussions and collectively coming to decisions with logic and as a team will be helpful. Teamwork and a sense of ownership towards meeting the goals of the organisation as a whole are key to success in an organisation. Making yourself useful by providing valuable inputs not only as a lawyer but as a customer of the business or the users of the business or as a product manager thinking of how something needs to be made, what issues need to be solved – that is gold in an organisation.
You are currently working for Wint Wealth which is an upcoming Startup in the fintech space, as the Chief Compliance and Legal Officer (CCO). We'd love to know more about the organisation and your role in it.
Wint Wealth is an exciting platform democratising debt investments in India by offering an alternative investment platform towards fixed income high return assets in India and is a unique platform in the Indian finance ecosystem providing the average retail investor with a great short term alternative debt investment product with fixed and high returns.
The team at Wint Wealth is young and driven, striving to provide the best experience to its customers. We like to think of ourselves first as educators, attempting to create maximum awareness among customers about the products we provide access to as well as the other financial products. As the CCO, my responsibility of course includes ensuring that the organisation as a whole remains compliant with the regulations and laws of the land. But as previously mentioned, the job involves understanding the needs of the organisation from within as well as those from the perspective of our customers.
We have always been a customer-first organisation and that involves doing what's right, being compliant and doing what's best for the customer. So I do manage and take care of what you would say are the standard lawyer duties of reviewing the various contracts and general compliances of the company. However, a major part of the job is to remain updated on all the moving pieces of the organisation and be involved at all times to enable constant overview, ensuring that any developments being made by the organisation are all within the purview of the law and are for the benefit of the customer.
A daily effort to remain updated about what's happening in the legal and regulatory space is a major part of the job to ensure that any impact on the organisation is identified and actions which may need to be taken are done at the earliest.
Congratulations on winning the Lex Falcon Award in the Lex Talk World Global Conference held in Dubai in February 2022 in the category of Legal (Under 10 years) for impactfully contributing to the legal industry with great knowledge, reach and innovation with a futuristic spirit and approach. Please share your thoughts on receiving such a prestigious award with us.
It is an absolute honour to be recognised by the Lex Talk team. The conference was an amazing experience and an opportunity to interact with colleagues from India and other countries as well and a great learning experience.
The feeling of receiving the award was absolutely overwhelming and provides encouragement to lawyers like me to continue what we are doing and strive for excellence in what we do. Accepting an award in front of colleagues from the legal fraternity, many of whom are close friends, is always something to cherish.
The fintech industry provides a massive opportunity for legal innovation and an opportunity to reach the masses and finance is for every individual and organisation. It is a tough and arduous role to play balancing the legal needs and customer needs necessitating innovation in the way one looks at law. Recognition for playing an active part in this proposition of innovation is very satisfying and validation of the good work that the fraternity is doing in this field.
Finally, what would you advise an upcoming professional who is confused between a law firm role and an in-house role?
I think the answer to this question cannot be black and white, as with any legal issue. It is highly subjective depending on the individual and their personality. As we propagate in the financial world, the identification of goals is of utmost importance to plan well and take apt decisions.
In my view, one must utilise their internships throughout the law school phase to get an understanding of what they are enjoying. Supplement that by actual experience in the real world after being employed by either a firm or in-house – one can learn what they enjoy doing. It's a cliché line, but you must do what you enjoy the most. Maybe your two options may not include what you enjoy most, but what you enjoy more is always something you know. I probably enjoy cricket the most, but we all know that's probably not the best career choice in India, especially at present.
Never hesitate to take a leap of faith and try something different. But a calculated risk must also be taken. In my opinion, taking these leaps of faith early on in one's career is helpful as it will help you gain the clarity you need for your future path very quickly.  However, if you are enjoying what you do, then there is no necessity to try something different just for the sake of doing so. 
---
Get in touch with Nishant Prasad –