Interviews
In conversation with Anweshaa Majumdar, Corporate Lawyer at Trilegal, talking about her current role and her experiences in different areas of the Corporate law practice.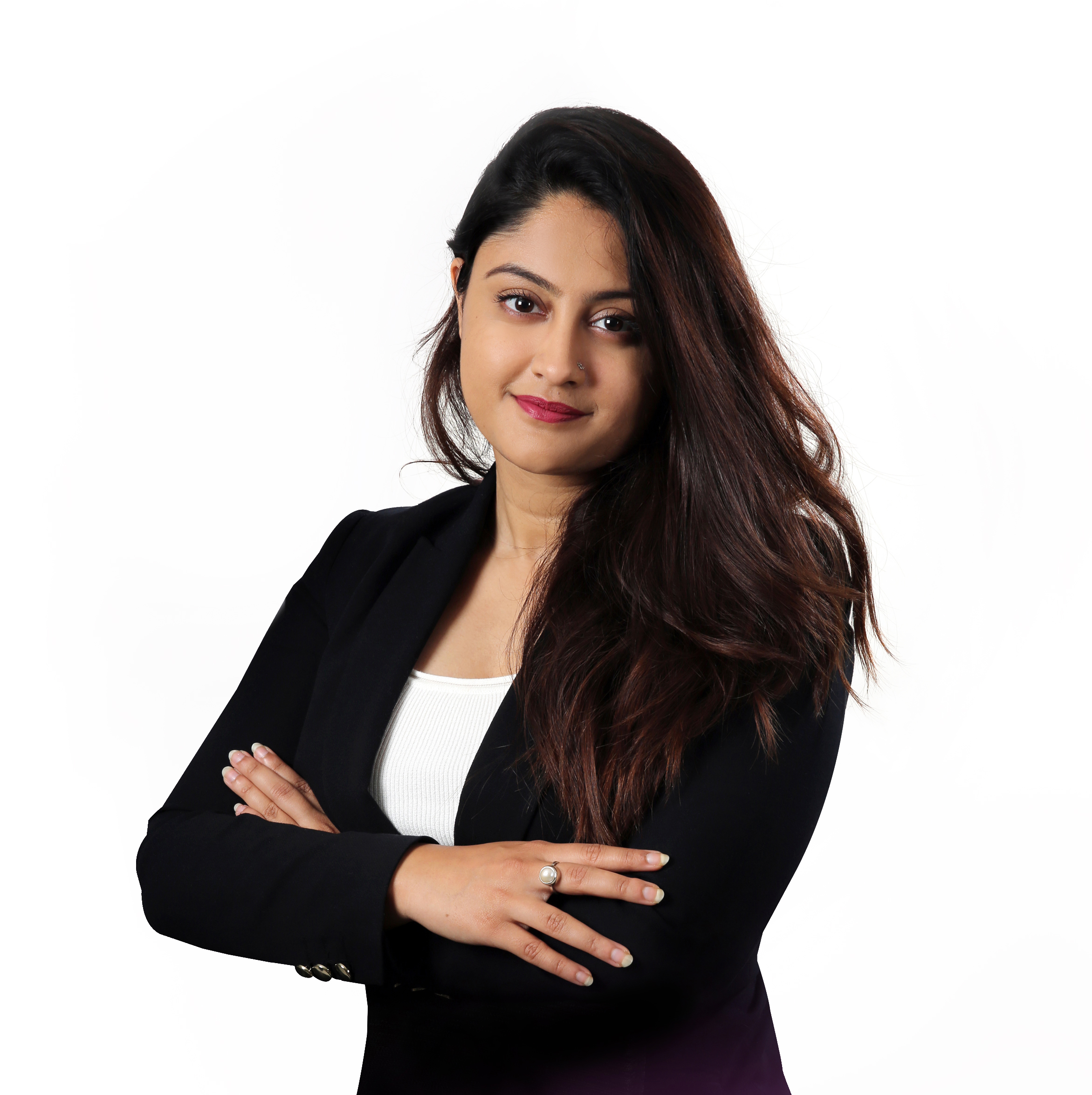 This interview has been published by Sonali Parashar, Ojuswi Sahay the SuperLawyer Team
---
Tell us about yourself and why you chose law as a profession. What other professions would you have considered if not law? 
I have always known that I am a people person and communication is a strong skill that I possess, and I knew I wanted to pursue a career wherein I could hone this skill further. Despite taking science as my stream for my 11th and 12th, I knew my calling was not in the science or engineering stream. The career paths that I was keen on pursuing were law and journalism. I had, in fact, gotten into my preferred colleges for both these degrees. However, my parents were insightful about the potential of Jindal Global Law School, even though at that time there was no placement matrix to rely on. They felt that Jindal was a law school of the modern era and I also took the leap of faith and joined. My parents' insight, has always proved to be correct as now, JGLS is known to be the best private law school in India. I personally feel I would have thrived in journalism as well, but I always knew that I would be a better lawyer than a journalist.

You have worked extensively on succession planning and wealth restructuring/ management with a lot of experience working with Family Businesses. What drew you to this field in the first place? Would you like to tell us about your journey to this point?
Honestly, I joined PwC as a fresher from college and when I was told that I would be joining a team which primarily focuses on succession planning and wealth restructuring, I was intrigued as it was a very niche and lucrative field. When I graduated from college, I knew I wanted to be in the corporate field, and being in the succession planning space, I was able to network and interact with various high net-worth families in India Bangladesh as well as Sri Lanka. When you work in a Big4 as a lawyer, your learning goes beyond the technical legal aspects, and you get a lot of exposure to various business building/continuity strategies. Working in PwC also allowed me to gain insight into tax-related aspects of a business and pointers to consider during corporate restructuring. I started in PwC as an Associate and left as an Assistant Manager.

Other than the above mentioned,  you also hold expertise in General Corporate, Transactions, Mergers & Acquisitions, and Drafting Agreements. What, in your opinion, are the upcoming corporate trendsetters? It would be an excellent compass for our readers.
In my opinion, an upcoming trendsetter is a simplified style of drafting. Drafting is a skill which will be required in whichever field one is part of, whether it is M&A, private equity, venture capital etc. The documents are essentially the same, but the context of the transaction is different. A trend that I have seen evolving in the legal space is the moving away from verbose legal language to simple language which is understandable to the clients as well as the counterparties. This is a trend I definitely stand by, as I have seen that by simplifying the drafting of contracts, it is possible to keep the rights intact and it also reduces the back and forth between the counsel and the client and even the client and the counterparty, and therefore significantly reducing the transaction closing timeline. My team follows a mantra of "draft the way you speak formally".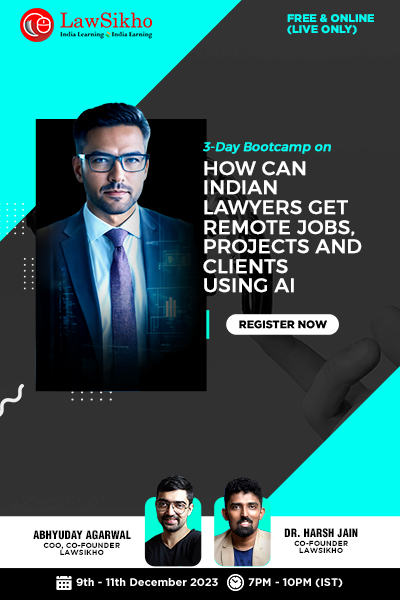 I have always believed in this concept, and I am elated to see that it is being practiced widely now. Further, I also believe that the M&A, private equity and investment structuring field is a phenomenal space to be in, as one gets to work on different kinds of deals which involve different strategies, negotiation points and consideration structures. After being in fields like this for a while, you are able to anticipate any plausible push-backs from counterparties, push for rights which will be beneficial to your client, address different options of consideration structuring and are able to identify any potential risks and advise to rectify them accordingly. The transaction space such as these typically does have heavy workloads, but the learning curve is steep and the effort you put in along with your experience does positively contribute towards your individual value as a lawyer.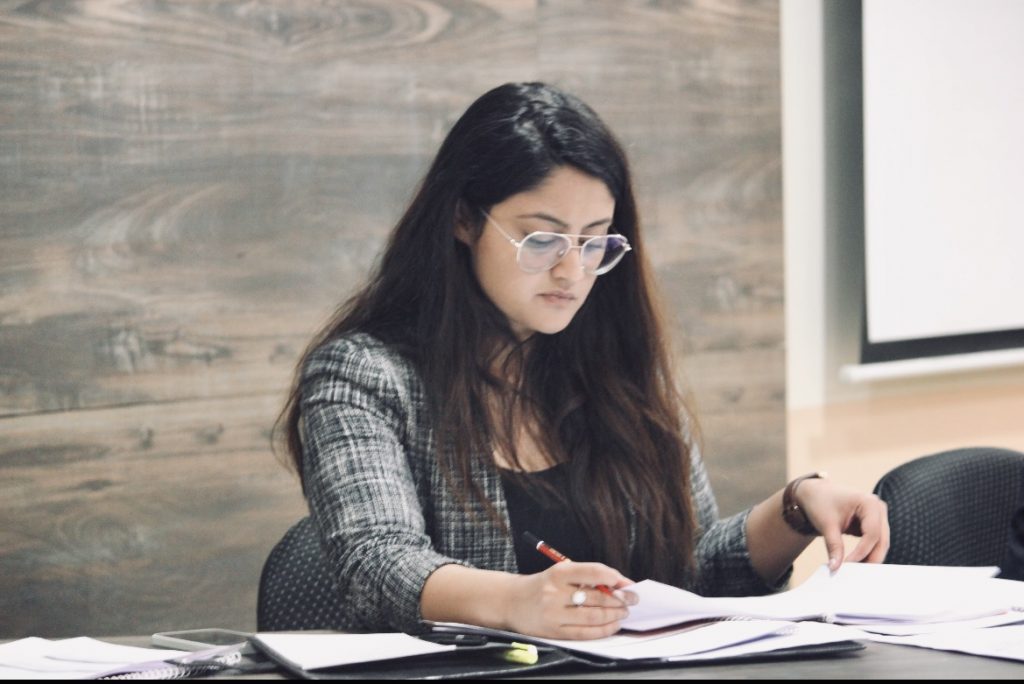 You are currently working at Trilegal. Previously, you were associated with Cyril Amarchand Mangaldas, and before that, you were with PwC. How different it is to work at these three behemoths?
After my stint at PwC, my entire team moved out with the Partner as he wanted to start his own ventures – one of them being a venture capital fund called Turbostart. At Turbostart, I was designated as Corporate Counsel and assisted with all the legal documentation required when the fund identified start-ups to invest in. After this stint, I decided that I wanted to move back to a core legal practice and that is when I got into Cyril Amarchand Mangaldas, in the legal advisory team in their General Corporate practice. From there, I was selected for the Transactions team at Trilegal where I am today. At Trilegal, I work on high net worth deals in the M&A and private equity space. In these three behemoths, I have learned different things which I will carry with me throughout my career.
At PwC, I got to work with many incredible chartered accountants outside my core team on various deals, I was able to get over my irrational fear of numbers and was able to understand various tax and business-related aspects of a transaction. At CAM, as I was in an advisory team, I was able to work on various opinions and memos relating to different aspects of the law, and was able to further my knowledge in these domains and re-connected with the process of legal research and statutory interpretation.
In Trilegal, I am now working with an incredible team, in a very dynamic field. As we work on different kinds of deals at one time, one gets exposure to many drafting and negotiation strategies, front-ending deal closures, as well as exposure to transactions in various sectors. I would definitely say that during my formative years in PwC and during my time in CAM and now Trilegal, the learning curve has been steep, the professional exposure has increased, along with responsibilities and accountability and I feel that all 3 places have largely contributed to the professional I am today.

You earned your Diploma in Entrepreneurship Administration and Business Laws from the West Bengal National University of Juridical Sciences after graduating from JGLS. In what ways does entrepreneurship aid a lawyer's understanding of business?

Especially in today's day and age, where entrepreneurship is the theme of the market, I feel entrepreneurship increases a lawyer's scope of understanding beyond the law itself. As someone who has had exposure to both, I think entrepreneurship is essential in understanding the business, which as a result will improve your legal advice as there is a much more holistic perception rather than a singular focus on a legal point. Once you have a decent understanding of the business, its operations, pain points, and strategies you are in a better position to align your legal advice and anticipate the outcomes of your recommendations which could be both legal and business-centric.

Are you able to carve out time for your other interests or hobbies given the nature of the legal profession?
I would not say that it is easy to take out time. But I would definitely say it is essential and sometimes you have to really push yourself to take out time for your hobbies. I choose to unwind with music as I play the ukulele or travel (either to work from out of the station or as a normal vacation). These little breaks are quite important to rejuvenate your mind and especially in this fast-paced profession, it should definitely take precedence to avoid burnouts.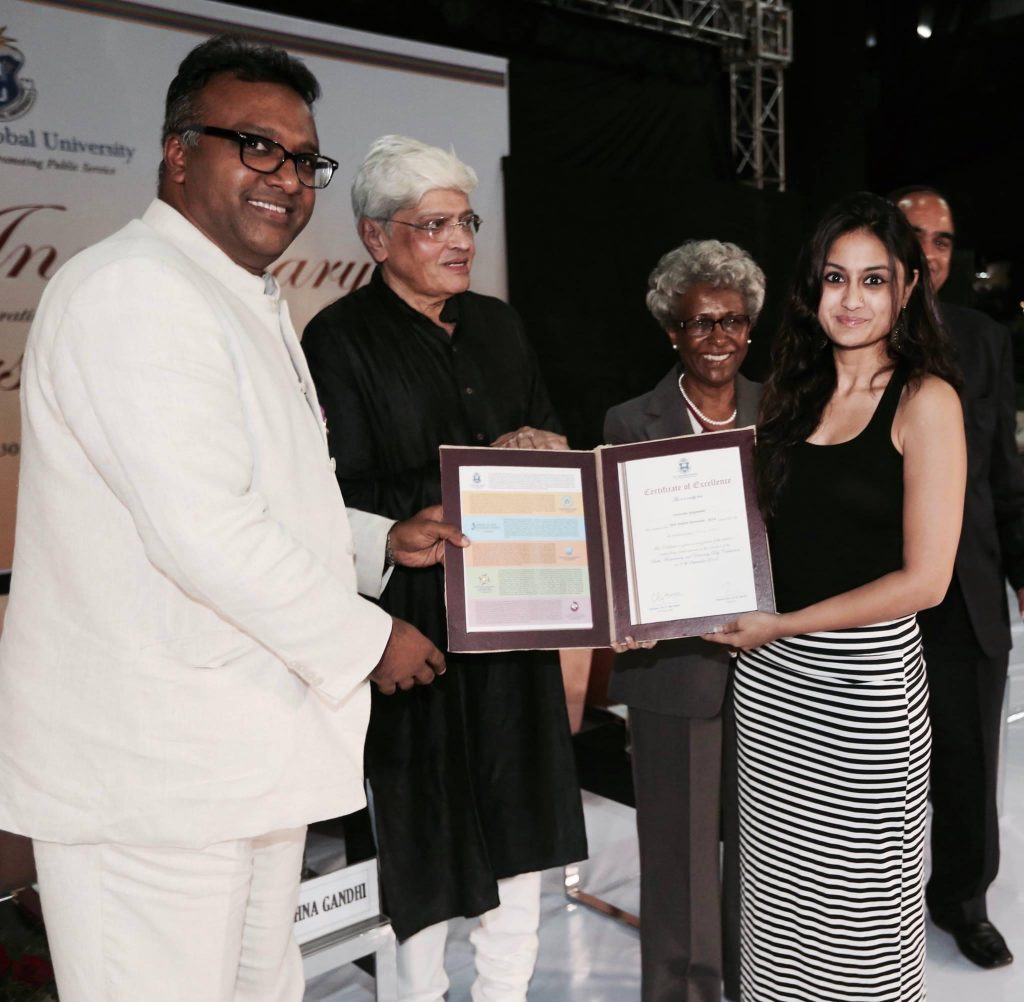 You are a young and well-established legal professional. What is your success mantra?

My success mantra actually took some time to build, and now when I look back, it all boils down to "believe in yourself".  Do not be afraid to take challenging career shifts, if you think it is the right thing to do – and even if it doesn't work out, at least you tried it. Bounce back up and move on. I also believe in the aspect of not halting the process of learning – I have learnt from every case/matter I have handled and from the people I have interacted with and built a network even after. Another thing that I regularly follow, is self-introspection. It is extremely insightful to honestly connect with yourself, as it helps you figure out what you want, what your priorities are and how to achieve your goals.
What career advice do you have for our readers?
Never pay heed to people who discourage you. There are various kinds of people that you will have to encounter during your professional life, there will be people who will think that you do not have it in you to make it big. My advice – do NOT listen to them. Other people's perceptions do not define who you are or what you can do. In today's day and age of social media and seeing the career milestones of your peers might lead you to pressurise yourself, but don't let it. Personally, back in 2020-21, I had found myself in a situation which required an immense amount of self-motivation to get out of. I would urge everyone to find that within themselves. The imposter syndrome is a self-created construct, break it down and thrive. Another piece of advice I would give, especially to people who are starting off their career – is never be afraid to burn bridges if you are not being respected. Put yourself first, know your worth and your path will find you one way or the other.

Work on your soft skills as much as you would work on your technique. Believe it or not, both are equally important. Build your network, keep reading up, keep working on your communication skills (written and spoken) and always keep in touch with people who have impacted your career path in any positive way.
---
Get in touch with Anweshaa Majumdar –