This interview has been published by Prabhjot Singh, Priyanka Karwa and The SuperLawyer Team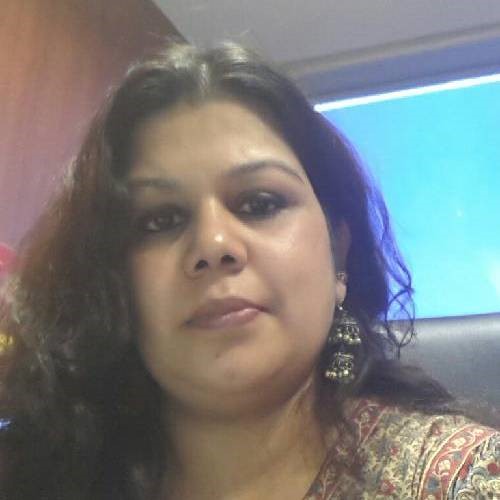 Let us begin with the most important question, did you always dream of becoming a lawyer or, did it happen by chance?
This is a proverbial question, I am a first generation lawyer and it was purely by chance. I guess destiny played a larger role than my desires. I had already thought my path through, I would complete my economic honors and would thereafter do my Masters in Business Administration, but fate had other ideas. My best friend was writing the entrance for national law school of India university and dragged me to write it with her.
My idea to write it was purely to support her. I got in and thereafter my father pushed me to attend the interview as he had heard great things about the university and felt doing a professional course would hold me in better stead.
Therefore I landed in Bangalore fell in love with the city. I passed my interview and was offered a place. It was at that time I looked at the curriculum which is trimester based with multiple subjects and all I could think was I definitely was not going to be bored. Plus the adventure of living on my own and all such factors pushed me to say yes. SO as you can see all the wrong reasons but it led me to the right direction and my calling and I can safely say I love the law, I love what I do, I did find my calling.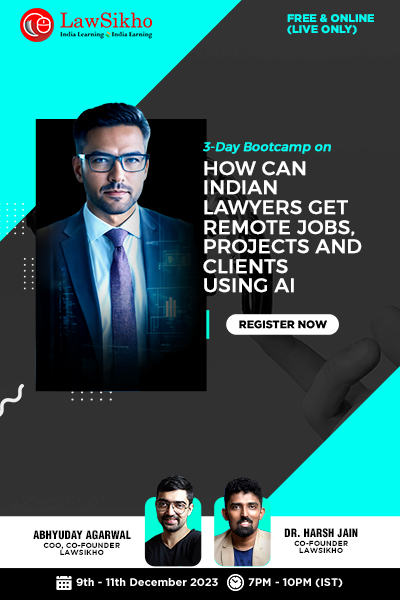 Do you feel it is necessary to have a mentor/ guide to handhold a young lawyer in the beginning years of the profession? 
Its not a necessity but it is definitely a bonus. Any form of mentorship and guidance in our earlier years does build perspective. When we pass out of our various universities what awaits a new way of life and of course a journey we must chart. However many of us feel quite lost and wonder if decisions made by us are the right ones and sometimes certain decisions does make us wonder "what if"….however when one has a mentor or a guide, the discussion or even somebody as a sounding board enables us to explore our ideas as well as provides us with new perspectives which gives a sense of direction.
When I was co-leading the mentorship vertical of CII-IWN I saw the number of women professionals, entrepreneurs who derived great help from the program, mind you these ladies are all senior professionals, so if they can find the positive for having a mentor and guide think of how much help such a program would do for a budding lawyer.
You have a great experience in labor law matters and IPR issues, what drew you to these fields?
Interestingly IPR chose me rather than the other way round. Which started as a challenging task to clear some historical issues of a department led to me understanding picking up the law and the nuances surrounding it and thereafter I continued to pursue it.
Labor was something I was naturally drawn to due to the complexity and vast nature of law. I enjoyed the thrashing out contractual issues to working around nuances of employer-employee litigation. Labor is an area that has all facets of law in action- compliance, contractual, specific legislation and litigation with a dollop of mediation and settlement. Therefore all these interesting facets kept me engaged and my interest in labor law grew,
Is there any roadmap that a legal professional should follow in order to master it completely?
Never think you have mastered the law….our profession is such we need to constantly learn, the day your desire to learn dies that day you can be assured your tryst with your professional growth also stops. Constant updating, readying, picking up new practices, learning from your peers makes one a better professional. Never fear to ask, we are human we have to accept that our mental capabilities are limited therefore whenever you advice always check before providing the advice and if you do not know learn to accept look it up and then respond with the correct advice.
Even during the times when there was a complete lock down and there was Work from Home, there were still cases being discovered where sexual harassment was observed, what are the main reasons of these acts? And how can it be further improved?
Sexual Harassment reached some of its highest rates because of use of the digital technology at work. The use of phones and laptops, and communication through whats app, telegram and social media enabled many to shed their inner inhibitions and routine demean-ours and exploit the ubiquitous nature of the virtual world and commit acts which the person might not do if in the physical world.
This led many to cross lines and to use their virtual self to commit the very acts they might have desired to commit in the physical world but never attempted due to certain fears. Any manner of bringing down sexual violation of another individual can only happen at grassroots level, sensitization needs to take place at school levels and we need to bring up our children to respect one another then there might be some change…
Other than that if we are to speak legally I would say greater enforcement of our laws.
While we take proactive steps of bringing new laws and policies equally important is the need to see that the same has an eco- system that enables its implementation, an implementation, which will make the majority to think thirty times before attempting any act.
How do you see the IT industry creating more developments in future and to what extent it can help the legal fraternity?
AI and ML is the next big thing. Digitization is the new era, therefore legal fraternity will require to jump on board this new digital wave and such new technologies will definitely reduce time in execution of tasks, whether it is in research, contract or litigation.
I thin even the present hybrid mode has enabled more time, flexibility and ability among our legal fraternity and this is just the beginning.
Innovation will very soon bring on versatility and time to be juxtaposed enabling lawyers to actually do more than the present structure of advisory and litigation, am waiting for that change.
How do you maintain a work-life balance in your profession and would you mind sharing an example of a typical working day?
Time management and prioritization are my key tool. There are 24 hours in a day. I am not much of a sleeper, 5 hours is good number of hours for me to be refreshed therefore I work in cycles. My early morning 6 am goes towards reading my newspapers. 6-8 am thereafter is to get my boys to school . 8-9.30 am is more for breakfast and catching up on whats in store for the day.
Mornings I mainly do meetings and networking, my legal work depending on the load I accomplish it through the day .
Between 6-9 I am usually again with my families and depending upon my work load I tackle the work at night. I try to read or watch TV at least for 1 hur to unwind.
Typically I try not to keep things for the next day except for transactions as it has its own course, but I also learn to listen to my body and if I cant do something I start fresh the next day. For me the aspect of balancing comes in because I don't compartmentalize my time and I use every bit of my day to achieve both work and life.
You've accomplished so much in your profession in such a short amount of time; however, given the nature of the legal profession, are you able to carve out time for your other interests or hobbies? 
I love cooking and reading, travelling is another personal favorite and of course eating somehow I do try and find some time not as much as I would like to, but a Sunday I do try my hands at new things, something about baking calms my stress levels. In fact earlier on in my career every Sunday was dedicated to baking now its difficult, but once in a while do indulge in it.
I think one must take some time out in order to avoid burn out, it can be something small or a specific week, but something for oneself if we try and do resentment towards extra work as well as situations are far less.
What would be your parting message to our readers and the young budding lawyers?
There is no substitute for hard work, but more importantly always remember that if we are good to others then life has a strange way for that all to come back and good things to happen. Therefore respect your peers, respect your juniors as much your seniors, always look towards new avenues and never fear from challenges. Entire life is about choices and our choices define our journey, therefore never regret your choices go with them appreciate them the good from the bad whatever it might be, you will then find things always have a way to work its upside to you. Wishing each one of your unique abundant journey.
---
Get in touch with Savitha Kesav Jagadeesan-