This interview has been published by Prabhjot Singh, Priyanka Karwa and The SuperLawyer Team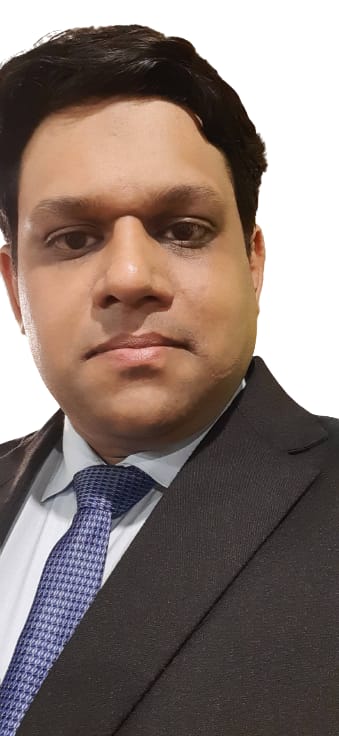 Let's start from the beginning – What prompted you to choose law?
I still don't know what triggered me to choose law. Somehow I never even imagined about pursuing a career in any other profession. I always wanted to be a lawyer.
Was choosing law came naturally or it felt easy to adapt?
It was certainly not easy to adapt to it, definitely not when you choose to join litigation as a profession. It is the most difficult path to choose as a Law Graduate. At the same time, it's the most interesting and fascinating one as well. Every day you learn something new irrespective of how many years you have been practicing for.
What can be the real challenges while establishing a career in the field of law?
There are way too many to list them out. However, I believe in just one mantra. The path is very difficult and you will get many reasons to quit. Both work and money won't come for years. Just hold on and keep moving. A career as an advocate won't be made overnight.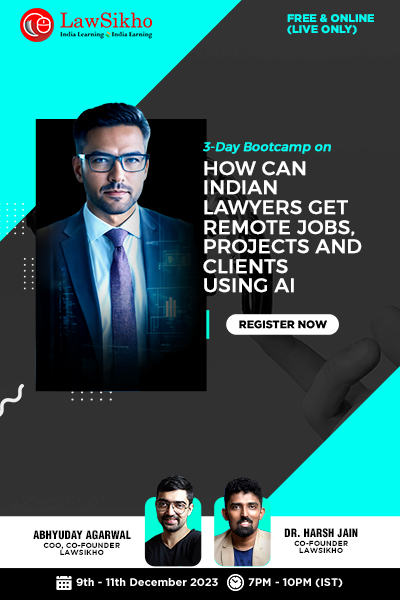 How do you manage a balance between appearing before different tribunals? How do you plan all that?
I have always believed, ever since my days in Law School that Tribunals are the most important part of our judicial system. They are headed by experts in law and believe in imparting speedy justice. The ease with which Tribunals in this country function helps me in managing my work.
Could you please shed some light on "Personal Laws" so that our audience can understand that better?
Broadly speaking, Personal Laws govern those aspects of our life that come under the wide umbrella of Freedom of Religion under Article 25 to 28 of the Constitution, for instance, laws relating to marriage, divorce, maintenance, succession, etc.
These are those aspects of our lives that are governed by the religion one follows. Hindus, Muslims, Christians…all have different rules and a person belonging to any of these sects must adhere to these rules. The Constitution of our country grants protection to them provided they are not against the rules and limitations provided therein.
Please share some insights on your Book "The Defective Sex Law of India".
The Defective Sex Law of India is my first book that was published in 2018. It is a detailed criticism of the criminal laws governing sexual relations in India viz., the law punishing Rape under the IPC,
the erstwhile Section 377 that criminalized homosexuality, the provisions under the Protection of Children from Sexual Offences Act, 2012 and the provisions under the Evidence Act and the CrPC. The Book is available on Amazon.
According to you, what necessary changes have to be made in women's laws?
All the women laws in India find their roots in Article 15(3) of the Constitution that gives Parliament the power to make special laws for women. The provision talks about protective discrimination and protects the interests of women and children. Because of this provision in law we have seen some path-breaking changes in the conditions of women in India society that have been devastating ever since.
However, today we are witnessing that these laws that are made to protect women are in turn being used as a weapon to harass and extort people. False cases are rising and the judiciary is finding it very difficult to cope with them because of the loopholes in these laws. These loopholes have to be filled and the laws that are meant to protect women cannot be used as a weapon to harass anybody. It is the legislature that has to step in and amend these laws in a way that the true spirit of Article 15(3), Article 14 and the Preamble is protected.
What is your life mantra to work stress-free?
Stop bothering yourself about the future and stop lamenting about the past. Live in the present and give your best in what you do. Success or failure is not in your hands.
Whether you succeed or fail, keep moving. Either way, it's not the end of the tunnel. The road of your legal career is very long, precisely why a lawyer never retires. Keep moving.
Any last piece of advice that you would like to give to the upcoming generation of legal professionals?
Be patient. Success comes late for a lawyer. Most probably you'll get the tag of a 'successful lawyer' when your hair are grey and your body has started to give up. Till then be ready to face criticism from your seniors to colleagues to judges to court staff and even family and friends. The only person who needs to believe in you is "YOURSELF"
---
Get in touch with Syed Atif-