This interview has been published by  Priyanka Karwa and The SuperLawyer Team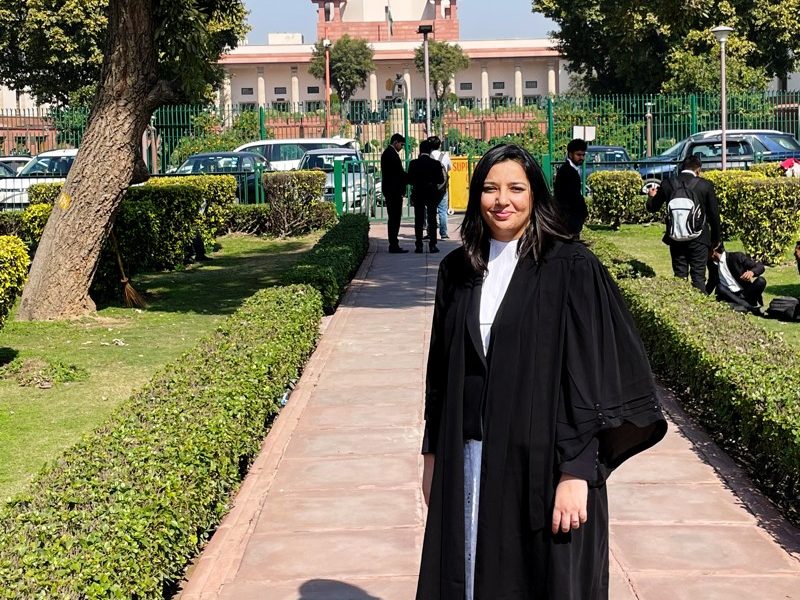 Ma'am, could you please share with us how you began your career in law, and what motivated you to pursue this profession?
I completed my B.A.LL.B. degree from National Law Institute University, Bhopal in 2013 and enrolled as an advocate in the same year. Propelled by my keen interest in International Criminal Law, I pursued my LL.M in International Crime and Justice from United Nations Interregional Crime and Justice Research Institute and Università degli Studi di Torino, Italy in the year 2014.
Immediately after returning to India, I cleared the All India Civil Services Examination in 2015. My position thereafter provided me with great exposure. I took the charge of Assistant Director, Office of Regional Director (North Zone), Ministry of Corporate Affairs, New Delhi for two fulfilling years. Since December 2018, I have been pursuing my career in law as a Legal Practitioner and as the co-founder of Pethia and Shergill Law Offices which is now being rebranded as Swarnim Partners and Associates.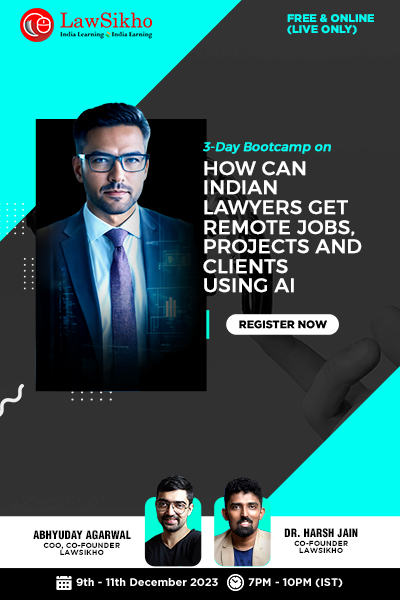 My passion for social justice and litigation were the main factors that motivated me to pursue law as a career. As I was pursuing my B.A.LL.B., I witnessed workplace inequalities, social inequality, and injustice. It ignited a strong desire in me to make a difference in people's lives by being there for them to fight for their rights. I also had a keen interest in the Indian legal system and its workings, which further fuelled my decision to pursue a career in law.
As an advocate on record at the Supreme Court of India, and a registered advocate with the Bar Council of Madhya Pradesh, could you tell us what it takes to become a successful advocate in India's legal system?
I'm a panel lawyer for the State of Madhya Pradesh before the Supreme Court of India since 2020 and qualified for the Advocate-on-record exam in the year July 2022. To become a successful advocate in India's legal system, I feel that, one must have a strong foundation in legal knowledge. It is important to continually learn and evolve in this profession. If you are first generation lawyer, then you also need a lot of patience because it takes time to start getting your own clients. Till that time, one must try to gain as much practical knowledge of law as possible.
From my personal experience, I have observed that the kind of exposure my LL.M. degree gave me is immeasurable. After that, I cleared the AOR exam, and preparing for it again was an evolutionary process. Every exam's preparation will always give you something in return.
Moreover, excellent communication and analytical skills are also two significant requirements for a successful litigation career. It is also essential to stay up-to-date with the latest developments in the field of law. In addition to that, I believe that one of the most important traits of a successful lawyer is to build a good rapport with clients and to empathetically understand their needs and objectives. Additionally, networking within your profession also plays an important role in building a successful career.
You ranked 593 in the UPSC Civil Services Exam in 2015 on your first attempt. How did you prepare for this exam, and how has your experience in the Indian Corporate Law Service informed your current work as an advocate?
My preparation for the UPSC Civil Services Exam involved a lot of hard work, strategic planning, and dedication. I studied by dividing hours each day systematically and focused on improving my knowledge in new areas. I also took several mock tests to help me better understand the format of the exam and to build my confidence.
Taking the charge of Assistant Director, Office of Regional Director (North Zone), Ministry of Corporate Affairs, New Delhi has played an invaluable role in my independent litigation practice and also in co-founding my firm. It not only invoked my interest in corporate law but also enhanced my knowledge and understanding of the same. The profound experience helped me to advise my clients better on matters related to corporate law and IBC. Additional capabilities cultivated during my tenure as a civil servant such as strong analytical and problem-solving skills have also proven to be useful in my litigation practice.
You have extensive experience in commercial litigation, including representing private and government. Could you speak to the challenges of working in this area of law and how you approach them?
There are various challenges in commercial litigation. If I have to name a few, then the complexity of cases and voluminous documentation involved. To overcome voluminous documentation, I have adopted a meticulous and organized approach to document management. The shift towards electronic gadgets has also been a saviour in this regard. The complexity of the case is not a challenge per se, but it requires a deep understanding and interest in the subject to bring out fruitful results for your clients.
Additionally, maintaining transparency with clients by regularly updating them on the progress of the case, and providing them a realistic assessment of the case's potential outcome also helps in dealing with the complexities issue. Ultimately, it takes a mixture of interest, skill, experience, and diligent work to succeed in commercial litigation.
In addition to your work in law, you have also served as a member of several internal complaints committees established under the Sexual Harassment at Workplace Act. What inspired you to take on this role, and what lessons have you learned from it?
As someone who strongly believes in ensuring safe and equitable workplaces for all women, I was inspired to take on the role of serving as the Independent External Member on the Internal Complaints Committees of the Lok Sabha Secretariat, Parliament of India, Swarovski India Private Limited, Cvent India Private Limited. Through my work on these committees, I have learned that creating a safe and supportive environment for women to report incidents of sexual harassment is crucial in preventing and addressing these issues in the workplace. With my keen interest in workplace equality, I have also founded an organization namely Equalplus. The sole purpose of this organization is to ensure workplace equality.
It is of paramount importance to approach every complaint of sexual harassment with the utmost sensitivity, empathy, and dedication to deal with a complaint with impartiality and fairness. At the same time, it is also about protecting the rights of the respondent as well. This role has strengthened my belief in the requirement for constant efforts to raise awareness and educate the public at large about the seminal importance of preventing sexual harassment at workplace.
You hold an LL.M. in International Criminal Law, which you earned from the United Nations Inter-Regional Crime and Justice Institute and Universitá Degli di Torino, Italy. How has this advanced degree influenced your legal practice, and what are some of the key takeaways you gained from your studies?
Having pursued my LL.M. in International Crime and Justice, I have been able to enhance my knowledge of criminal law beyond the domestic Indian legal system. It helped me understand the relevance of comparative studies and understanding the other prevalent criminal justice systems around the world. The degree has also given me a much deeper knowledge of international criminal law.
Having a broader understanding of other nations' judicial systems has also made me better understand the domestic Indian justice system, and has helped me represent my clients with a strategic approach domestically.
Overall, my LL.M. from United Nations Interregional Crime and Justice Research Institute and Università degli Studi di Torino, Italy has helped me to become a more well-rounded and informed advocate and has given me the tools to approach legal issues from a more nuanced perspective. As I have mentioned earlier, the legal profession is ever evolving and the only way to survive in this profession is to learn and expand your knowledge.
You have published several articles on legal topics, including "To Bail or Not to Bail?" and "In the Light of Growing Prison Population Should We Look for Alternatives to Imprisonment?" What inspired you to begin writing about the law, and what message do you hope to convey through your work?
The legal profession is not just about practicing law, it is more than that. It is an ever-growing process to learn. It is very important to share your thoughts and views with the public at large and then have a critical analysis of your thoughts from others. This is one of the best ways to grow and learn.
My articles reflect my insights on the issues related to reluctance in granting bail, overburdening the already overburdened jails by non-strategical imprisonment, and my thoughts on alternatives to imprisonment.
The reluctance of granting bail to the accused is an issue that has recently been pointed out by the Hon'ble CJI D.Y. Chandrachud as well. As a progressive nation with an independent judiciary that believes in the idea of transformative constitutionalism, there is a need to have an effective change in the criminal justice system to make provisions regarding the alternatives to imprisonment. Through my writing, I hope to encourage meaningful conversations about these important topics and promote reforms that can lead to a more just criminal justice system.
As a member of various complaints committees, you have likely seen how the law impacts people's everyday lives in profound ways. What do you believe are some of the most pressing legal issues facing India today, and how do you think they can best be addressed?
Working in several complaints committees has given me the exposure to see first-hand how the law leaves an impression on people's lives in remarkable ways. I believe the most pressing legal issues which India is facing today are, the lack of equal access to justice for all, the lacunas in our justice system, being less vocal and active in addressing gender-based violence and discrimination, and the inability to protect and defend the rights of marginalized communities.
The best way to address these challenges is to promote legal literacy and awareness. This can be done with the help of various law schools in India, and by enhancing the efficiency of our justice system by being more alert on the issues related to corruption. It is important to work towards creating an environment that is more inclusive to protect the rights of everybody. Additionally, efforts must be made to address the root causes of social and economic inequality, which can exacerbate legal problems for marginalized communities.
Lastly, what advice would you like to give to all the law graduates who are at the beginning of their careers?
As a legal professional with several years of experience, I would advise young law graduates to continually strive to expand their knowledge base. Since the field is constantly evolving, it is imperative to stay up to date with the latest developments.
Another significant piece of advice for young lawyers is to be patient in their quest to have an independent legal career. By expecting success overnight in this challenging field, they set themselves up for disappointment. However, through persistent efforts and dedication, they can achieve their goals and make a lasting positive impact on society.
Get in touch with Anuja Pethia-