This interview has been published by Priyanka Karwa and The SuperLawyer Team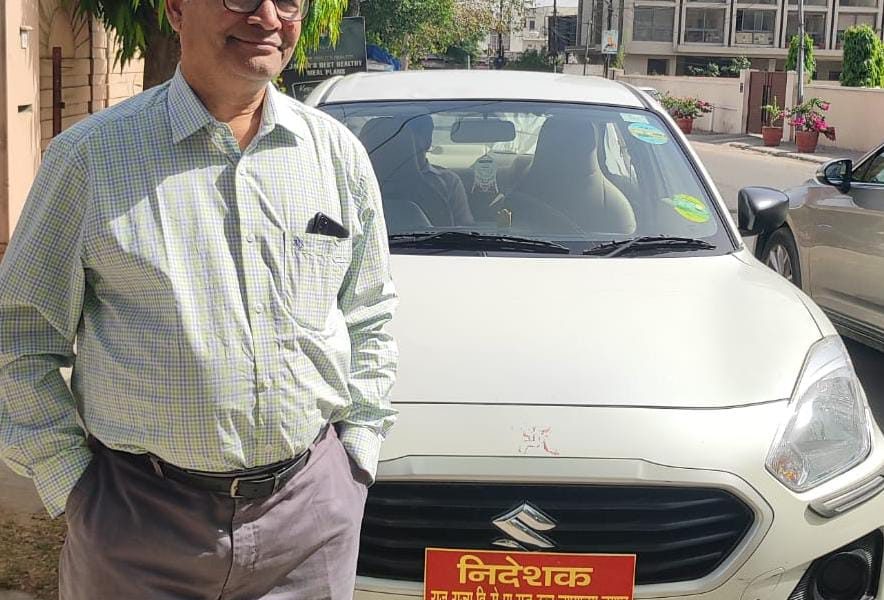 Sir, can you tell us about your background and what motivated you to pursue a career in Law?
My grandfather Prof. Krishan Datt did his law from Cambridge University, England. He was a barrister at Inner Temple (for more info, https://en.wikipedia.org/wiki/Inner_Temple) but after partition didn't pursue a career in law and had a career as Professor in Economics in Punjab University, Jalandhar.
My father who was 1956 batch IAS officer, was posted in Churu district of Rajasthan, where I was born. I grew up watching my father deal with revenue cases as District Collector, hence interest for the subject of law naturally came up in me.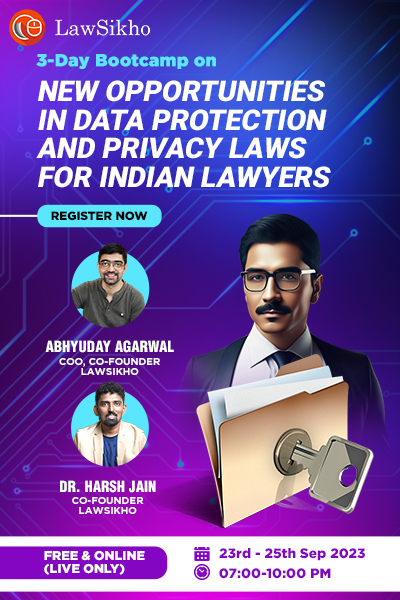 After my initial schooling from Mayo college, Ajmer and high school from St. Xavier's School, Jaipur, I graduated in science and thereafter enrolled myself in Three Year Law Program at University of Rajasthan, Jaipur.
After completing your LLB and LLM, you briefly worked as a journalist before returning to the practice of law. What made you decide to make that switch?
After doing my LLB and before completing my LLM I cleared an examination conducted by the Times of India, New Delhi for the post of 'Legal English Sub-Editor'. After pursuing this field for a few months, I decided to complete my Masters in Law and join advocacy. Thereafter I started working as an associate at a law firm in Jaipur and practiced law at High Court of Judicature of Rajasthan at Jaipur bench for four years (1991-1995).
Both legal journalism and advocacy require similar skill set, for e.g., command over law, articulation, critical thinking and reasoning, patience and perseverance. I found myself foraying into advocacy and hence came back to Jaipur.
You have worked as a judicial officer in various capacities. Can you tell us about some of the highlights of your career in this field?
People generally think that role of a judicial officer is confined to courtroom. But a judge wears many hats. The role of a judicial officer is quite diverse ranging from adjudication, to policy making and even administrative work. Apart from serving in judicial forums, I have worked at policy formulation level as Secretary (Law), Ministry of Law, Government of Rajasthan. Now as Director, RSLSA, Rajasthan High Court, I am involved in implementing schemes to provide legal aid across the State of Rajasthan. Hence, a career in judicial services is enriching one and now with good pay scales, it is becoming increasingly popular among law students.
I don't think there are any highlights in the service tenure of a judicial officer because he is bound to deliver justice in whatever capacity he is sitting. There may be sensitive cases in which a specialised agency may have filed a chargesheet or media-focussed cases, whatever may be the case, he has to oversee the trial in an impartial and fair manner.
As the Director of the Rajasthan State Legal Services Authority, you are involved in executing the Legal Aid Program of Rajasthan High Court to provide free legal aid to destitute people throughout the State of Rajasthan. Can you tell us about this program and how it is making a difference in people's lives?
The Chief Justice of the High Court of Rajasthan is Patron – in – chief as well as executive chairman of RSLSA. The State government in consultation with Hon'ble C.J.H.C. appoint Member Secretary and Director RSLSA for implementing the legal aid programs through funds allocated by the Central Government under NALSA Schemes. Any person having net income of less than 3 lakh per annum is entitled for legal aid in the State of Rajasthan apart from women, members of SC/ST community and children etc. I have personally seen cases in which a woman who is the recipient of legal aid by RSLSA, had got cost imposed on her by order of a court. The moot question is can a Court impose cost on recipient of legal aid and who will pay the cost imposed. This matter is pending at the policy level and soon it is hoped that recipients of legal aid will not have cost imposed upon them by courts.
Under the Lok Adalat schemes, we endeavour to ensure that speedy, legal justice is bestowed to the recipients especially under Bank recovery cases and cases of NI Act. In Rajasthan, in the last national Lok Adalat, the Hon'ble Chief Justice of High Court via e-conference interacted one to one with the local population of various districts and provided valuable input regarding disposal of cases including asking the courts to follow ratio propounded by Hon'ble Supreme court in Pranay Sethi Case and Pappu Devi Case.
You were instrumental in drafting and vetting the Rajasthan Protection from Lynching Bill, 2019, and the Bill on Honour Killing which was later passed by the Rajasthan Assembly. Can you tell us about your role in drafting these bills and how they are helping to tackle these issues in the state?
The drafting and vetting of these bills took place while I was posted as Secretary (Law) and later as Special Secretary in Ministry of Law, Government of Rajasthan. The drafting of the bill was undertaken by me as well as other members of Law Department on receiving the proposals from Home Department. Before any Bill Making process begins, the proposal would come from relevant department and then it goes for scrutiny to the home department. Afterwards it is sent for legal vetting to the Law department and finally financial vetting with the Finance department.
In Rajasthan there have been many untoward incidents of mob lynching such as the Pehlu Khan case and the Rakbar Khan case because of which need was felt to enact a separate legislation for mob lynching for providing not only stricter punishment to offenders but also relief and rehabilitation to victims.
Similarly, there were several cases of illegal diktats reported from Khap Panchayats leading to Honour killings in the State because of which the State Legislature passed "Rajasthan Prohibition of Interference with the Freedom of Matrimonial Alliances in the Name of Honour and Tradition Bill".
The process of legal vetting of Bill involves examining the Bill on constitutional parameters, encouraging easy to understand drafting and preparing English and Hindi texts. As Secretary (Law & Parliamentary Affairs), I also used to attend Vidhan Sabha sessions whenever a Bill of critical importance was tabled.
You have also served as a member of the Board of Revenue for Rajasthan, where you heard land revenue cases and appeals against the orders of various authorities. Can you tell us about your experience in this role?
As Member, Board of Revenue for Rajasthan, I heard land revenue cases in single and division bench and heard appeals against the orders of Sub Divisional officer, District Collectors, Revenue Appellate authority and Divisional commissioners.
One interesting incident in the Revenue Board was that reference cases were filed by the government against persons who were allotted land prohibited under the Rajasthan Tenancy Act. Instead of acting directly against the Khaatedar, I ordered action to be taken against the revenue officials responsible for allotting such land. I also ordered inquiry and trial against persons poaching in Sariska Wildlife reserve resulting in protection of wildlife in Sariska Forest in Alwar district of Rajasthan.
On the administrative side, I was the inspecting officer for all the Tahsildar Courts and SDO Courts of the various district of Rajasthan. In the revenue board, our endeavour was digitalisation and computerisation of Land Revenue records thereby resulting in easy accessibility of such records to the general public.
Lastly, what advice would you give to young lawyers who are just starting their careers?
The avenues which have opened up in the field of Law today are immense. Today a fresh law graduate has many options. He can join judicial service or start litigation or join law firm depending on the area of his/her interest, or join PSU's as manager (legal), become a prosecutor, join in-house or even go for vacation schemes in Magic Circles Law Firms. Whatever stream they venture into, they must have patience and perseverance. In the rural areas, the concept of toutism in the legal profession is gradually getting over as better and quality legal education is percolating down at the Taluka Level with the general public having more awareness regarding their rights. Create short term and long-term goals for yourself and keep. Don't try to rush into things. Julius Stone talks about lawyer's extraversion which means a good lawyer should not only know law but also other subjects like humanities, science, technology, anthropology, psychology etc., hence keep on reading things apart from law as well.