Jayakar Bathula graduated with an LL.B degree from Mahatma Gandhi Law College, Osmania University. After that he pursued an LL.M degree while specializing in International Trade and Business Law from NALSAR, Hyderabad. He currently works as a Legal Assistant with a group of advocates called Chamber of Lawyers' Collective, High Court of AP and TS at Hyderabad.
Jayakar is an inspiring story that needs to be told and retold. The education that he has attained is mostly about the struggles that he had to endure while pursuing them. He is an example and personification of the word 'tenacity'. Being from a very humble family, he is currently a practising lawyer and also contributes to NALSAR's repository of study materials through his in-depth aptitude in research and learning.
In this interview, he talks about:
Studying law at Mahatma Gandhi Law College, Osmania University.
LL.M from NALSAR, Hyderabad.
Preparing study materials for the One Year LL.M Course at NALSAR, Hyderabad.
Working at Chamber of Lawyers' Collective, High Court of A.P and T.S at Hyderabad.
Our readers consist of law aspirants, law students and young lawyers. How will you introduce yourself to them?
This is a good opportunity to introduce myself to all law aspirants, students young lawyers and the readers. Briefly, I am working as Legal Assistant with a group of advocates called Chamber of Lawyers Collective, High Court of A.P and T.S at Hyderabad.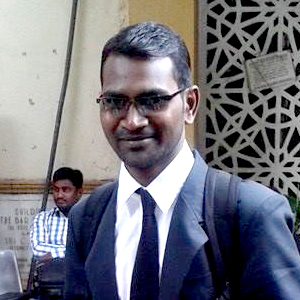 Please tell us a little bit about your childhood and background. Why did you decide to pursue law and what influenced your decision?
The first and foremost thing which influenced me to pursue law is my social background. I am from a rural village in a hilly area called Morriguda. In my childhood I faced many problems in this village. There was no power, no water and no connectivity, only street lamps which were used by the village heads to show that there is some habitat during night times. We used to drink pond water, carried by my mother from a watering hole outside the village. The street in my village were not even 'street', just dirty and muddy pathways.
The only primary school where the teacher never came, was destroyed by the high flow of the river valley. So I faced lot of problems to get primary education. We went to other villages' primary schools which were far away from ours. We struggled for primary education. But we smiled even in the crucial times and we enjoyed well.
These things affected me to pursue higher education in life. Some times every one of us can face money problems. I faced lot of money problems in paying school fees, college Fees, and University fees also. So I worked as a hotel boy at Suprabath Hotel, Hyderabad. Now it has become Royal Derby Hotel, which is good as it has developed. Sometimes, I also worked in MGNREGS to pay University fees.
From which college did you pursue graduation? Did you have any guidance on how to go about your academics, co-curricular activities and internships?
I completed my LL.B from Mahatma Gandhi Law College, Osmania University. It was really a great thing in my life; it has given me a good opportunity to work with a group of Advocates called Chamber of Lawyer's Collective. My college and the Ranga Reddy District Court Complex both are opposite to each other and the Lawyer's office is also just 5 minutes away from my college. I stayed behind my college. So I would ordinarily attend courts with Senior Advocates and work as a Legal Assistant under them. It has given me good knowledge.
If we talk about guidance in life… society has been the first guide in my life. I made so many mistakes but I when society has given me punishment, I realised that, this is a mistake I would never do again, I was bound by it.
What were your areas of interests in college? How did you go about gaining knowledge in these areas?
The area of my interest was Administrative law and policy. I used to read all the G.O's which were framed by Governments, Contract and Company Law regulations. I followed journals regularly, and discussed with seniors to clarify my doubts. I pro-Actively participated in all kinds of legal discussions along with senior advocates. Later on we conducted free Coaching classes for A.P JCJ.
When and how did you decide to pursue an LL.M from NALSAR? Have you thought of applying for foreign universities?
Once there was advertisement which said that the best law University in India is NALSAR, Hyderabad. So I decided to go NALSAR for higher education. Applying and appearing for the CLAT was 'O.K' for me, but I was worried about the University fees and expenses. I let the financial apprehensions go and decided to try the CLAT first, and then see what happens.
After the CLAT results were declared, I applied to NALSAR, NUJS, NLUJAA, NLIU Bhopal, NLU Delhi, and was selected by NALSAR.
I started arranging money with the support of friends. I started with 25,000/- and sold my sister's gold chain (she completed her M.B.A from Hyderabad Central University).
I went to NALSAR and requested the V.C, Prof. Faizan Mustafa but he had to reject my admission due to no scholarships available and payment of total fees was necessary. I had some friends in NALSAR in their 4th year and I requested them to convince the V.C. Danda Madam cooperated and later V.C Sir called the CLAT Convener and confirmed my seat with a little bit of amount. My LL.M seat was confirmed in NALSAR. My uncle suggested and supported me for an Education Loan with which I settled the NALSAR fees.
For the rest of the things, my friends have given their shoulders. "The lamp of education needs the oil of finance".
Now, how do you say I go abroad to pursue my LL.M? It is only a day dream in my life.
Here, the most important thing is that after every formality of admission was done with, my every moment was being spent in NALSAR, I was in the Library for almost 18hrs per day with books, journals and laptop. It provided me with a lot of knowledge on international trade and business laws and various emerging fields in law.
You've completed your post – graduation from NALSAR in 2014. How would you describe your experience?
My experience was good. I did drafting work for the SAARCLAW Bi-Annual Journal under Prof. P.V Rao Sir and prepared short notes for Air and Space Law Students. I was SAARC conference Member; a Legal Adviser for India GEO SPATIAL Conference, as well as a Legal Adviser for the India International Aviation Conference. And this credit goes to my Guide Prof. Balakista Reddy, who is now the Registrar at NALSAR. Congratulations to Prof. Balakista Reddy Sir.
What motivated you to choose 'International Trade and Business Law' as your specialization for LL.M?
Basically, during my graduation I used to read Administrative Regulations. I was more focussed on contract and Company Laws. Because of this impact I was motivated to opt for "International Trade and Business Laws" It is vast area; it deals with Cross Border Business Transactions, the idea that we are living in the Global Village seems true with this.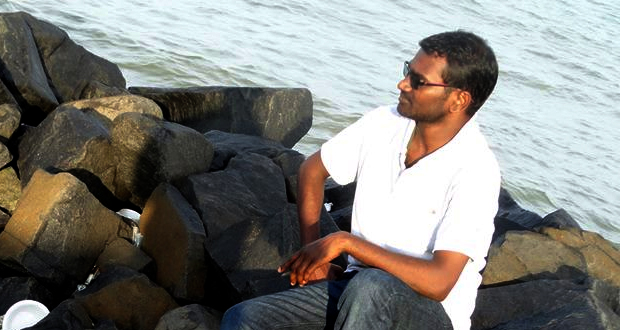 What was your topic of dissertation for LL.M? Why did you choose that subject for research?
This is most important thing I did in my LL.M course. My Dissertation was on the Aviation Sector. It was titled "Air Lines Regulations In India And China: A Critical Analysis".
The reason is that the Administrative body, the policy makers, the Administrative mechanisms make some regulations and impose them on the Aviation Sector. I wanted to do research on how the rules and regulations are affecting the Indian Aviation Sector, and what its impact on India's Economy Growth is. I also discussed so what kind of regulations are there in China, what is not there in India, (like policy regulations, no Uniform Code on Aviation Fuel Tax) Fuel Tax Regulations in India, Region wise Monitoring in China, Monopoly Monitoring system in India, need of Subsidiaries in India and Liberalisation of Air Craft Purchasing in India.
We have even seen the Kingfisher bankruptcy and M&A in Aviation Sector. There is a need of Regulation in Indian Aviation Sector to access Low Cost Carriers, and to access World Wide Air Crafts, like India allowing the Big Bird from Singapore to land in the Delhi International Air Port. Many things are there in the Dissertation.
You have prepared LL.M study materials on various subjects for NALSAR. How did you go about preparing such study materials?
Sometimes we think a hundred times before starting a project, even if it is 30 pages, because we have to take care of Research Methodology, Hypothesis, etc till the Conclusion. My LL.M was a Two Year Course, now it is One year Course (which is great, because now, "Less money + less time = LL.M").
International Laws mean you are talking about another Sovereign's Laws, Regulations, and Administrative System which is unknown, since you are standing in your own Country. The clubbing and framing of two years of material for the One year Course has to look after each and every word consciously and I did this important thing. For this purpose I followed Empirical Research Methodology.
I referred to books, Journals, On-Line Journals, Westlaw, Lexis Nexis, International Arbitration Council Regulations, ICJ-Regulations, weekly Journals. I collected the material, clubbed and framed it.
The subjects were "International Telecommunication Laws", "IPR Law: Relating to Space", "Mergers and Acquisitions in International Trade", "Aviation Regulations and M&A in the Aviation Sector" and "Corporative, Comparative and Competition Laws in USA, U.K, E.U, Canada and India". I also separately prepared material on "Business Aviation Opportunities in India: A Golden Threshold", "FDIs in Air Ports and Air Traffic Management in Indian Aviation Sector-Under ICAO and IATA-Regulations" and am currently preparing "International Migration and Emigration Laws".
How do you think students will benefit from your study materials?
Exactly, this material is prepared depending on contemporary issues and how to regulate them. At the end of the day all students came to me and collected this material for their future reference. It may be useful for all "International Trade And Business Law" students. We also have to look after the latest regulations and be updated.
What is the relevance of studying from those materials when there are so many books available in the market?
Yes, there are so many books on "International Trade And Business Laws" written by prominent authors in the Market. All of these are useful. But my material is prepared depending on latest regulations and updates. Like, U.S.A Federal Laws and States Laws are different. They have a Uniform Commercial Code. It is a command for all the states, but not California which has its own laws. Similarly, E.U Laws are common for all states, and every state has its own sovereign laws. But in India it is different. India is a Union of States; Law is equal into all states. In this, we have to describe, choose, club and frame it for the benefit of our students. 
Do you think keeping study materials handy helps students in last minute revision before an exam?
Of course, the handy material may be helpful to students for the sake of examination, but not in practical life.
What are your future plans?
I am presently working with the same group of Advocates, Chamber of Lawyer's Collective. I may get a Law Faculty Position as an Assistant Professor. If I do, I will go for Ph.D, otherwise stay with the Group of Advocates. But I am interested in teaching.
Going forward, how do you expect the LL.M experience to influence your career?
Obviously, the LL.M experience will influence my life because my specialisation is "International Trade And Business Laws". We are in a Global village where Global Consumers are there to consume our Global Products in the Global Market.
What message would you like to give to our readers?
Actually, I am not in a position to give such a message. However a few words: Dear readers, I suggest only one thing. Just do the hard work tenaciously, the result will be there.