This article is written by Saumya Saxena, a third year student at Symbiosis Law School, Noida who interviewed Mr. Satish Kumar, Global Head – Legal and Chief Data Protection Officer at Ramco Systems, Chennai. In this article, he has talked about his journey in the legal field, pro bono work and the probable impacts of the upcoming data protection laws. In this article, Satish Kumar has expressed his own views and opinions, and not on behalf of Ramco Systems. 
Brief Profile
Satish Kumar is the Global Head (Legal), Chief Data Protection Officer at Ramco Systems, Chennai. Ramco Systems has operations right from Europe, the Middle East, Australia, Singapore, Malaysia and India. He holds the rich experience of about 25 years working as the general counsel of various organisations and MNCs like Polaris Financial Technology and HCL Technologies. 
What led to your joining the legal profession? If not Law, What would have been your career interest?
You'll be surprised to know that I wanted to be a finance professional that is why I started my career by joining Chemoil Corporation as a finance professional. My command in law and english has put me in a favourable position. The managers there felt that my understanding of legal nuances was good so they placed before me the option of getting into the legal field. I grabbed the opportunity with both my hands. 
I am saying this without any bad intention, I feel that being a finance professional is a thankless job, you work from morning to evening and still don't get recognized. But fortunately the legal profession is a highly paid job as there are few lawyers in a company and each one of them contributes in a major way towards the closure of deals and get recognized. It is not like finance professionals don't contribute, there are lots of finance professionals in an organisation but lawyers are very few (handpicked) so the management recognises legal professionals easily. This is the reason why I chose legal profession over finance profession, had I not been a lawyer I would have been a finance professional.
You have a rich experience of over 25 years in the corporate sector. Can you tell us about your journey in the field of law? 
I was fortunate enough to have the experience of working in many multinational companies, Fortune 10 companies and many Indian companies like HCL Technologies, etc. I had a good experience in Polaris, I received the 'Konark Excellence Award' and was regarded as 'The Deal Maker'. I started writing in 2006 and up till now I have written around 500 articles in magazines, journals, etc. The best thing about working in the corporate sector with management professionals is the structuring of deals including mergers and acquisitions. I was fortunate enough to be a part of the deal closures. There is one thing I wish I could have done better that is balancing my family life and work life. I feel family life is as important as work life. All in all my journey in the corporate sector has been a healthy experience.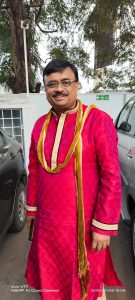 What are the biggest challenges that you have had to grapple with as the global head – Legal of RAMCO
The most challenging aspect is meeting the expectation level. There are times when I work post office hours and sometimes I work on weekends so that I can respond to the sales team as quickly as possible. Ramco has been a great platform for me to showcase my skill set. I am known very well in the market Ramco has given me the brand name. Today, I am known as the GC of Ramco. I have received a lot of awards as a GC like General Counsel of the Year by the Indian National Bar Association and I have been featured in the GC Power List – Legal 500 in the UK. I did enjoy all the challenges as it has helped me to project myself in front of the world and become one of the best lawyers in the industry.
How is technology impacting the work of in-house legal teams? What are the software and databases that you regularly rely on for your legal work?
Nowadays, artificial intelligence is catching on. I believe that artificial intelligence is here to take right from contract negotiations to the signing of contracts. Earlier, one had to be physically present to sign on the document and had to send the hard copy. Now docusigns are there, one can sign documents online and can be sent easily across the globe. Let's take the example of reviewing documents I find it very tiresome and cumbersome although I have one of the best legal teams. Sometimes going through documents lead to document fatigue but artificial intelligence in the system makes work easier and quicker as it reviews documents in a fraction of second without missing out on any minute errors. The exposure of artificial intelligence has been a good experience. Talking about the databases, we have subscribed to many online legal databases. We also use external databases for the purpose of gaining information related to any specific country. Internally, we have a well-structured database at Ramco where we save all the documents and the details of the people coming in or going out of the organisation. It is easy to retrieve a document from our depository.
What is your vision for your career going forward? 
I don't feel there is any restriction in my career growth, currently I am the legal head of Ramco. The vision is to become the part of the Board of Directors.
If there was a turning point in your career, what would that be? 
The moment I was given the opportunity of getting into the legal field which I grabbed with both my hands. It brought my career into fastrack mode. Also when I was working in Polaris I closed a 250 million dollar contract which took me to sky heights.
What qualities do you look for in a junior while hiring? 
Knowledge, experience and the attitude of the junior are the important aspects that I consider. The right attitude is the most critical thing for me when I select my team members. Irrespective of the number of years they have put in, I give importance to the right attitude as I feel that a person with the right attitude can always learn and progress.
Data Protection is a massive challenge. What role are legal teams playing in Data Protection within Corporations? 
At Ramco, we have bifurcation between the legal team and the data protection team. The data protection team consists of both lawyers and non-lawyers. Data protection laws and privacy laws are emerging in the legal field so it is going to be a big challenge for the corporate lawyers. Once the Personal Data Protection Bill 2019 is passed, I feel most of the Indian corporates apart from their data protection officers, they will also be required to give importance to privacy laws across the globe. The General Data Protection Regulation has given some thrust to the privacy laws but the importance still lacks in the corporate law. When the Personal  Data Protection Bill, 2019 will be passed, the lawyers will be in for opportunities in this segment. As the saying goes – the early bird catches the worm, the quicker you learn about the privacy laws across the globe, the more it will benefit the lawyers of the younger generation.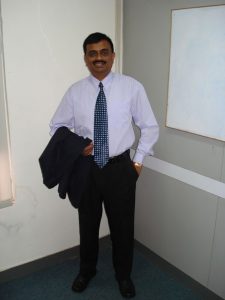 Recently, the CJI proposed the introduction of Artificial Intelligence in the justice delivery system. What are your views on that, Do you think it will prove to be beneficial for Judicial System's efficiency?
Chief Justice S. A. Bobde expressed a beautiful thought process with respect to artificial intelligence in the judicial system. In the current scenario, artificial intelligence has been adopted by the corporate sector to some extent, we need to adopt it in the judicial system as well. As there are lots of cases before the judiciary, with the introduction of artificial intelligence it will become easier to predict the outcome of disputes whether it is arbitration or a court proceeding. The disputing parties can decide accordingly and make a settlement. Apart from this, artificial intelligence also tracks the way in which judgement is given by a particular judge, so if a case goes to a particular judge we'll know what kind of judgement will come. Going forward with artificial intelligence, we are going to do away with papers. It is a big welcome move to have artificial intelligence in the judiciary. I am sure we'll be seeing more cases being resolved in a shorter time which will lead to a reduction in the number of pending cases. 
What is your take on pro bono activities? Could you tell the readers about the pro bono activities that you undertake to give back to society.
I strongly believe in pro bono activities, whatever I am today is because of the opportunities that have been given to me, it is my duty to return it to the society in some way or the other. If you look around you'll see that even the most educated people are legally illiterate, of course the rich people can hire the best of the legal brains but most of the population in India is poor and don't have legal help at their disposal. This is why Chennai Lawyers was found by me so that we lawyers can reach out to the poor people and the villagers and help them providing free legal counselling whether it be family disputes, property disputes, we make them aware of their rights. In many instances, we take it through the cooperative lawyers in the court. At the end of the counselling sessions, when we see the smiling faces of these people it gives me an immense amount of satisfaction, these smiling faces are more valuable than money. I feel that all lawyers should take up pro bono activities as nowadays everything has become commercial and there are few lawyers who work for the society. I welcome lawyers in Chennai to come forward and join us in our efforts in the pro bono activities. Another way to give back to society is knowledge sharing in the form of articles, research papers to the young lawyers. I try to do that as well, I make sure that I write two articles in a week.
How can litigators and new law firms approach in-house counsels to get business? 
Litigators and new law firms need to prove themselves first that they have knowledge and skills. Nowadays, there are many law firms across the globe but only a few are knowledgeable. Firstly, they should be knowledgeable and should be able to prove that they have the ability to take it forward. Secondly, law firms should understand and adopt the requirements/work culture of the organisation. For example, some organisations are cost conscious so you cannot go with a hike budget, whereas some organisations won't mind paying some extra bucks but the quality of work should not be affected so they want only senior lawyers to work. At Ramco, law firms can approach me directly through an email. If I am happy with their skill set and availability, I'll be happy to work with them after all they are as good as us and we are as good as them. Litigators and law firms are our colleagues, I call them external partners. 
What are the major shifts and changes you see in the legal profession from the time you started your career?
There are a lot of changes from the time I started my career which is 25 years back. Earlier, the legal profession was not considered as important as it is now, earlier there used to be very less documentation as most of the deals were done orally. I have been working since the days when there was no email so right from letters we used to enter into deals. The level of knowledge of lawyers was not as good as it is now, with time the knowledge of lawyers and competition both has increased and also the maturity of the documentation has increased. Earlier, the negotiations were easier but now it has become very complex for example multi-million contracts used to be closed in a week or so but now it takes months and face to face sitting with clients across the globe.  The closure time for deals has increased because of the complex negotiations and an increase in the number of approval required. Litigation has also increased, now people are seen approaching the court unlike the old scenario. 
What is your message to the young budding lawyers? 
My advice to young lawyers would be that they should never shy away from learning the law, they should understand the requirement of the law whether it be corporate or litigation. I feel that they should get down and not feel shy about dirtying their hands. I will prefer that they experience the corporate sector first and then after a few years of experience they can go back to practice. It is important to have experience in both the fields. I would like to emphasize on the knowledge aspect, one should try to learn as much as possible as there is no short cut for success. If one wants to succeed in their profession, they need to keep learning everyday. Young lawyers should make it a practice that they learn something everyday. Nobody is a perfectionist, it doesn't matter if you are a fresh law graduate or an experienced lawyer, you keep learning. You should rub shoulders with the senior lawyers in the industry. You should not be an introvert, you should express what you feel. Young lawyers should attend conferences, seminars, interact with senior lawyers and try to be in touch with them so that they keep learning from them. Young lawyers should make it a point, the mantra for them is to learn, learn and learn.