Kanisshka Tyagi graduated from Campus Law Center, Delhi University in 2007 and joined a Delhi based corporate and commercial law firm, where she got extensive exposure in real estate sector and other general corporate and commercial work. She subsequently worked with leading corporate and commercial law firms in New Delhi (NCR Region) and got the opportunity to expand her practice base to include insolvency, private equity and regularly advised on cross border investment transactions amongst other practice areas.
She is currently heading commercial practice at Legum Amicuss, a young dynamic law firm having offices at New Delhi and Dubai, UAE. Her personal interest lies in structuring of new businesses/start-ups with a holistic approach.
In this interview, we speak to her about: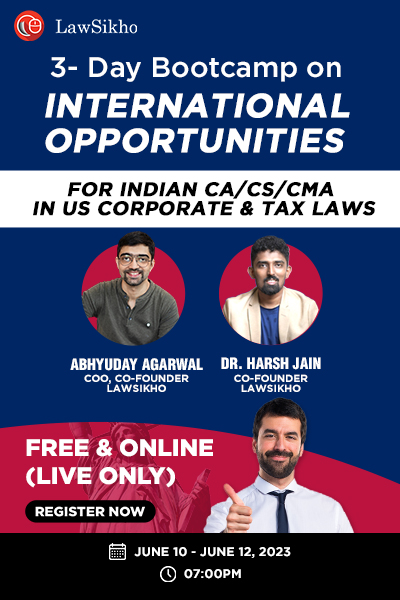 Her specialisation in private equity transactions and corporate/commercial litigation.
Her role at Legum Amicuss.
The importance of gaining practical exposure in maximum areas.
Her experience in legal writing and publications.
Co-founding the startup WorkPlace.
How would you like to introduce yourself to our readers?
I'm a lawyer with an experience of ten years and am still trying to learn law and the tricks of the trade.
Tell us about your days in law school.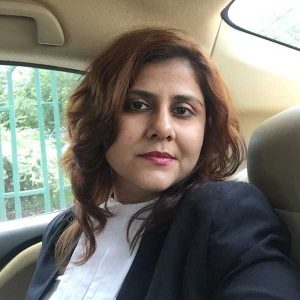 I did my graduation in law from Delhi University, which is a three years law program. As a law student while my grades were decent but I was not a very serious student. Law college taught me a lot about law and life. I still remember how Prof (Dr.) B B Pandey used to teach us law in a very different way. His classes were really popular and students actually wanted to attend his lectures. He would weave law with some common life situation so that it would become comprehendible to students of every calibre. I still remember the way he taught us Section 25 of the Evidence Act. He narrated a Shahrukh Khan dialogue from the movie Pardes which was something like "Those who want to know the truth do not come with pistol and hatred in their hearts"( Joh sach sunna chahte hai … woh apni jeb mein pistol aur dil mein nafrat lekar nahi aate). He told this movie dialogue to us to bring home the point that any confession to a police officer by an accused cannot be proved against the accused because police officers carry weapons and whatever an accused may state before him may be out of fear. In such a simple way he not only taught us Section 25 but also that law can be learned not just by reading text books but by applying it to practical situations.
What were the activities that you undertook in your law school days which have shaped you and your career?
In our college, there was a lot of emphasis on understanding the legal concepts through leading judicial precedents and that is something which is very important for a lawyer. You not only need to be well conversant with the legislative provision but also need to understand it's judicial interpretation. Also a habit of reading is certainly an essential tool for lawyers.
What are your areas of specialisation in law?
I specialise in private equity transactions and corporate/commercial litigation. During my law school days I certainly had an inclination towards corporate laws and I always wanted to be a corporate lawyer. However, it is important in this age of super specialisation to know what are the areas where you see yourself eventually working but at the same it is very important to explore all the areas because many a time you just think that you would not enjoy a particular area of law but you may end up having great time while working on a problem under that area of law. So the aim should be to make full use of college time and read, write and gain practical exposure in maximum areas.
How were the first few years after your graduation? Would you say law school prepared you for the real world practice of law?
(Please feel free to discuss where you had started off your career and your journey up to this point.)
Well, your student life differs from your professional life by leaps and bounds and no college can make you hundred per cent job ready, irrespective of the practical exposure the college offers. The hands on training that you receive while working is critical and college is like your ticket to entry to the real world. Law school is like a mentor who shows you the way but it's you who has to tread that way. Throughout my professional life I have learned a lot from all my seniors specially Mr. Hemant Batra, Founder, Kaden Boriss. I'm lucky that he mentored me. I owe a lot to my mentors.
Give us a brief capsule of your role at Legum Amicuss.
I was a partner at Kaden Boriss when Legum Amicuss was founded by my friends who asked me to join Legum Amicuss. However, I was a newly inducted partner and I didn't want to lose the opportunity of honing my skills at partner level at a well-established global firm. Few years later when I thought the time is right to be on my own, I joined Legum Amicuss. We are a small firm which is growing every day. So our responsibility is to work, gain knowledge, stay current, network, bring clients and lots more. We face lot of challenges as a firm in this competitive environment, however we are happy with whatever we have achieved.
Tell us a bit about WorkPlace, which you had co-founded last year.
Start-up is the trendy word these days. We as a firm wanted to get into the start-up sector and with that aim we decided to venture into this space. WorkPlace is a serviced co-working office space and it did help us to get introduced to a lot of start-ups but this sector is very difficult, they are very different from your usual corporate clients, be it in terms of expectations or willingness to pay. WorkPlace is moving gradually and doing well.
Do you believe that the Indian legal education system is conducive to actual learning?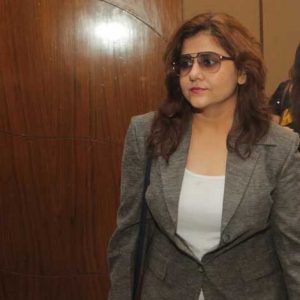 Grades are important but your successful career does not depend on grades. I remember speaking on exactly the same subject at one of the conferences. I would repeat what I discussed there; These days educational institutes are doing a great job in giving maximum practical exposure to students. However, what I feel is that this system is very unfair to students, they intern for a month or sometimes for fewer days and by the time they get to understand the systems at their workplace their internship period gets over. Somehow we need to have longer periods of internship probably after every semester. Also, if we can have a system where they are allowed to assist judges and judicial staff during their college days that will help them a lot in learning the practical aspects of practice. That will give them an opportunity to observe a wider variety of matters.
Being an avid writer and having publications to your name how do you choose your topics and subjects?
If you want to be noticed then you have to choose topics and subjects which are relevant in present time and legal world moves at a fast pace so what was relevant a month back may not be relevant now. This basically means you have to read a lot and then choose the topics which are relevant in today's time.
If given an opportunity, what would you do differently in your career journey up to this point?
Nothing. I worked hard at every stage of my professional life and more importantly I worked with lot of integrity and honesty. The one thing that youngsters need to change is their attitude towards work. Don't just be in a rush to complete your work, give your heart and soul and treat it as if the client depends only on you and not the firm. By putting in your hundred per cent you are helping your own cause. This way you will learn faster and will be able to move up the career ladder faster.
Is there any other suggestion you would have for budding lawyers?
Well everybody's journey is different and throws unique challenges. However, what I can tell budding lawyers is that try and explore all the options during your college days so that by end of it you know what interests you the most. Don't have pre-conceived prejudices while exploring, just go all out with a clean slate.