This interview has been published by Ayush Verma.
HOW WOULD YOU LIKE TO INTRODUCE YOURSELF TO OUR READERS?
I am a first-generation lawyer and an Associate Partner at Economic Laws Practice (ELP), Advocates and Solicitors, Mumbai. ELP is a full-service law firm in India with 200+ professionals – lawyers, solicitors, chartered accountants, cost accountants, company secretaries and economists – assisting clients on transactional, advisory, litigation, regulatory and tax matters. My areas of practice are mergers & acquisitions, private equity, securities laws, general corporate and corporate litigation.
I am also a Solicitor and completed my 5-year law course from Government Law College, Mumbai (GLC) along with LLM in Business Laws from Mumbai University. In addition to my passion for law, I am also a dog lover, foody, cricket enthusiast, and I enjoy travelling. 
COULD YOU DESCRIBE YOUR JOURNEY TOWARDS LAW AS A CAREER?
I was a sincere student during my school days. My analytical, research and debating skills helped me shape my critical thinking and being an avid reader, not only helped me develop a good grasp of various disciplines but also made me comfortable with new subject areas. As a Science student, while most of my friends were aspiring for careers in engineering and medical fields, I decided to pick up law; the constant encouragement and feedback from my family was critical in my choice. The decision cannot be described more aptly than in the words of Robert Frost: "Two roads diverged in a wood, and I took the one less travelled by, And that has made all the difference".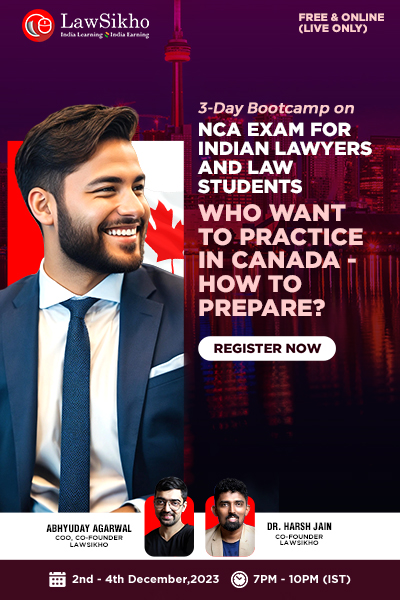 I went on to join the Government Law College in Mumbai (GLC). During my law school days, the faculty and co-curricular activities helped me develop the skills needed in our profession. In my 3rd year, I was recruited by Khaitan & Co, Mumbai, where I signed my articleship to become a Solicitor. Later, in the year 2013, I joined Economic Laws Practice, Mumbai. 
WOULD YOU LIKE TO TELL OUR READERS ABOUT YOUR EXPERIENCE AT GLC, MUMBAI? WHAT SORT OF CO-CURRICULAR ACTIVITIES WERE YOU MOST INTERESTED IN?
GLC is one of the most prestigious law colleges in India, with an astounding history and remarkably rich heritage and pedigree, with some of the most renowned Chief Justices, Attorney General, Senior Counsels, and law firm managing partners as its alumni. I consider myself fortunate to be an alumnus of GLC and undoubtedly it is a significant part of my life! 
GLC is located in the financial capital of the country, and its proximity to the Bombay High Court and numerous law firms, gives opportunities to students to pursue internships along with their studies. I too benefited immensely from this, as I pursued my solicitor traineeship at Khaitan & Co, along with my studies.
The co-curricular activities that interested me the most were the moot court competitions and writing competitions. They taught me to work as a team player, taking ownership of your work, it helped me to develop research, oratory and articulation skills. Mooting also enabled me to travel to different colleges in India and interact with students from those colleges, making these competitions even more enjoyable.
Mooting also helped me develop my writing skills. I started applying the learnings from my moot court experiences to write and got a few publications in journals across India.
While mooting and writing was fun and full of learning, my early tryst with leadership happened when I laid the foundation of around 100 members strong, Leo Club (an arm of Lion's Club) at GLC as its first President. Leo Club is focused on community service, along with conducting cultural and interpersonal skills programs.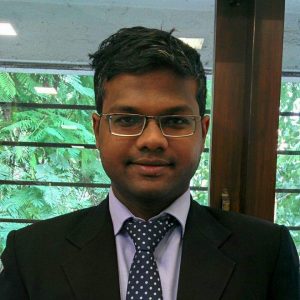 IT SEEMS THAT YOU DID NOT PURSUE MANY INTERNSHIPS DURING LAW SCHOOL. WHAT WERE YOUR REASONS FOR DECIDING TO DO SO? WHAT ROLE DO YOU BELIEVE INTERNSHIPS PLAY IN A LAW STUDENT'S LIFE?
While pursuing my degree in law, I was looking for mentorship and long association with a law firm which would provide the right guidance while offering a challenging work environment. Fortunately, I was recruited as a solicitor trainee in my third year by Khaitan & Co, where I signed my articleship to become a Solicitor. Having signed 3 years articleship, I did not pursue other internships. My articleship required me to assist different teams such as corporate, capital markets, litigation, tax, and that indeed helped me in deciding to pursue corporate law. 
In my view, internships play a pivotal role for a law student to help them make a      choice – whether they see themselves working in a law firm or litigating or pursuing something else (such as higher studies or judicial services). It is not just about securing a job; opportunities to interact with senior professionals along with real life experiences is invaluable! 
A piece of advice to students – do not treat any work assigned during the course of internships as small or big. All of it will make sense in the long-term, be it printing, typing, proof reading or even summarising documents.  
WHAT WERE YOUR REASONS FOR PURSUING AN LLM IN BUSINESS LAWS RIGHT AFTER GRADUATION? IN WHAT WAYS HAS THE LLM SHAPED YOUR CAREER AS A CORPORATE LAWYER?
In my view, a corporate lawyer is required to possess a good understanding of business disciplines along with legal principles. The LLM in Business Laws was a core corporate law program, and gave me an opportunity to enhance my experience and use the learnings in my day-to-day practice. Certain subjects in the LLM syllabus were common with the Solicitors exam, hence the course also helped me in the Solicitors exam. We live in a converging world, where knowledge of a single discipline isn't enough. A broader exposure to business functions and understanding their legal implications is critical for our students and future leaders.
YOU WERE WORKING AS A SOLICITOR TRAINEE WITH KHAITAN & CO. SINCE 2009 WHILE PURSUING YOUR DEGREE. YOU ALSO MANAGED TO WIN MANY ACCOLADES AT GLC, SUCH AS BEST STUDENT, BEST RESEARCHER, ETC. HOW DID YOU MANAGE YOUR WORK ALONG-SIDE LAW SCHOOL? WHAT DID YOUR WORK AS A SOLICITOR TRAINEE ENTAIL?
Khaitan & Co had a rotation policy for their solicitor trainees, requiring them to work with different teams. As a student, this helped me tremendously to gain an understanding of different subjects and learn finer details as I assisted different teams on many transactions and advisory work. My role included assistance in research, due diligence, drafting, reviewing and vetting.
Managing law school along-side articleship was challenging as I had to ensure that neither suffers. Time management is a critical aspect that I learnt from this experience; it continues to help me in my practice even today!
Participating in co-curricular activities such as moot courts, writing competitions, debates, while maintaining good grades, helped in being awarded with the prestigious Best Student award at GLC.
YOU CLEARED THE NOTORIOUSLY DIFFICULT SOLICITOR EXAMINATION CONDUCTED BY THE BOMBAY INCORPORATED LAW SOCIETY IN 2013. COULD YOU ELABORATE UPON HOW YOU TACKLED THE EXAMINATION? 
Solicitor examination is all about persistence, patience, hard work and understanding concepts. The exam requires sound understanding of key subjects such as corporate and commercial laws, conveyancing, drafting, pleading, tax and general laws. To crack the exam, a devoted and disciplined schedule is required, and for the brief period, I had in fact given up on my social life. My time was mostly consumed in reading commentaries, case laws and studying with a few friends who were also appearing for the exams. Surrounding myself with like-minded and motivated friends helped in sustaining the efforts and cracking this unpredictable exam!
WHAT SORT OF VALUE ADDITION DOES THE QUALIFICATION OF A SOLICITOR BRING TO ONE'S CAREER AS A LAWYER PRACTICING IN INDIA? ADDITIONALLY, WHAT WAS YOUR MOTIVATION FOR PURSUING IT?
The system of Solicitors can be traced back to the British era and in the present times, the institution of solicitors and attorneys is retained by way of the Solicitors examination conducted by Bombay Incorporated Law Society (incorporated in 1894). Total number of Solicitors in India are only around 1,000 and that makes it a coveted and elite club of attorneys. To be a part of such an organisation was one of the driving factors for me to become a Solicitor. The fact that BILS has a strong network and relationship with the legal fraternity is an added advantage. 
It was also about the syllabus and the challenge of clearing it. Past exam results were usually around 1-2% and sometimes not even one person would clear it. The syllabus requires studying various laws extensively, and tests the analytical and reasoning skills. I still remember one of the instructions in the question paper was that marks will be given for the approach and not for the length of the answer. 
In my view, a lawyer can always bring more value to the table for the clients if he has more of a generalist approach and is able to attend to queries not just on one subject but other subjects as well. Without undermining the value that a specialist brings, I feel as a corporate lawyer and solicitor, the generalist approach has helped me immensely in my practice. 
AS A TRANSACTIONAL AND GENERAL CORPORATE LAWYER AND ASSOCIATE PARTNER AT ECONOMIC LAWS PRACTICE, WHAT DO YOUR DAY-TO-DAY RESPONSIBILITIES INCLUDE?
As a transactional and general corporate lawyer, the work usually entails attending to client calls, drafting, reviewing, negotiations, advisory and research. Understanding the complexity of the transactions, clients' asks and suggesting business solutions to legal problems is the aim while dealing with the clients. Each day involves speaking with my team and reviewing the progress on the work. Most days are usually full of deliverables to clients and often require long working hours.
WITH APPROXIMATELY 37 PUBLICATIONS TO YOUR CREDIT, HOW IMPORTANT ARE PUBLICATIONS FOR A PROFESSIONAL? IS THE IMPORTANCE OF PUBLICATIONS ANY DIFFERENT FOR A STUDENT?
I started writing to present my learnings from my moot court experiences. Later, I won the Manupatra Essay Writing Competition, and that gave me the impetus to write more. Now, writing has become a way for me to express my thoughts and opinions on various legal concepts that I come across on a daily basis. Writing helps in articulation of thoughts and grabbing the reader's attention with one's simplicity and lucidity of thoughts.
In case of students, I would strongly recommend them to work on their writing skills and publish their articles. Often when I am researching a particular topic, I tend to come across various articles written by students. This indicates  that students are increasingly complementing their academic knowledge to solve practical problems and putting out a solution for the world to assess. Students can create their own blogs, or write on platforms like LinkedIn. It will create a network of people who will read their material and would like to reach out to them and recognise their work. 
HOW DO YOU KEEP UP WITH THE DEVELOPMENTS IN THE LEGAL FIELD? WHAT RESOURCES DO YOU USE?
Law as a subject is always evolving, and in recent times, it is changing at an aggressively rapid pace, be it through amendments, notifications, clarifications, circulars, or case laws. Hence, it is imperative for lawyers to always keep themselves updated on the changes. I prefer reading Economic Times, Financial Express, Mint, etc. For updates, I regularly visit regulator's websites such as MCA, SEBI and RBI. 
At ELP, we have a dedicated team which works closely on understanding the impact of the changing legal environment and endeavour to keep the clients abreast with such changes.
WHAT ARE SOME DEVELOPMENTS OR EMERGING TRENDS IN CORPORATE AND COMMERCIAL TRANSACTIONS THAT LAWYERS SHOULD KEEP AN EYE ON IN 2021?
The Government has made several changes in policies and laws to cater to the impact of COVID-19, and that kept the lawyers busy in some or the other form in 2020 and will continue to do so. The changes are long-lasting and have created opportunities across multiple sectors on varied fronts, be it investments, restructuring, exits, mergers and acquisitions, fund raising, listing or delisting. New laws are projected for offshore listing, data privacy and labour laws, while the ease of doing business continues as an agenda for the Government. Sectors such as technology, pharmaceuticals, e-commerce, real estate, infrastructure, education, are picking up pace. These are interesting times and we as lawyers are looking forward to it. 
IN WHAT WAYS HAS COVID-19 IMPACTED THE STATUTORY COMPLIANCES OR COMMERCIAL TRANSACTIONS IN BUSINESS SO FAR? WHAT DO YOU THINK WOULD BE IT'S LONG TERM IMPACT ON YOUR PRACTICE AREA?
COVID-19 initially led to the introduction of plenty of regulatory changes which were temporary in nature. Certain measures even though introduced as temporary may become regular now. For example, India witnessed companies holding virtual annual general meetings, which was first of its kind. Online court hearings were new initially, however, people have gotten used to it. The business community at large has welcomed plenty of the relaxations and it won't be surprising to see some of the temporary measures becoming permanent.
As far as practice areas of corporate and commercial laws are concerned, I think by now most of the lawyers have adapted to the changes due to COVID-19. We have been negotiating transactions online, holding meetings with clients on Microsoft teams and zoom, and attending online hearings. In the long run, the flexibility to work from home along with attending office may be adopted at large, as long as the work is not getting impacted. Of course, there are times when in-person meetings are essential, and those will continue to happen as the COVID-19 restrictions are being eased and phased out. 
WHAT WOULD BE YOUR ADVICE TO LAW STUDENTS WHO ARE EAGER TO EXPLORE THE AREAS OF SPECIALISATION SUCH AS M&A, PRIVATE EQUITY, SECURITIES LAWS, GENERAL CORPORATE WHICH CAN BE COVERED UNDER THE AMBIT OF BUSINESS LAW?
Practice areas of M&A, PE, Securities Laws include laws which are vast and complex. However, there is an interplay of certain fundamental laws in all these fields such as Contract Act and Companies Act which are the backbone of any transaction. I would recommend students to read and gain a grasp on the fundamental laws. To give practical touch to their knowledge, they should read case studies to understand the basic laws – it could be a change related to the sectoral cap on e-commerce, exemption from open offer under Takeover Code, etc. The patience to look for the law, read and understand the relevant section is important. 
I feel there is a lot of cross-pollination of these areas with other practice areas such as tax and antitrust laws. Hence, a basic understanding of those laws will help them in getting a holistic view of a transaction or matter. Lastly, in my view, for a lawyer, there is no escape from reading.  
FINALLY, WHAT IS YOUR PARTING ADVICE FOR OUR READERS?
There is no substitute to hard work. One should believe in themselves and not be afraid to make mistakes. I would like to sum up with one of my favourite quotes: 'Difficult roads often lead to beautiful destinations.'
Manendra Singh ELP profile: https://elplaw.in/people/manendra-singh/
Manendra Singh LinkedIn profile: https://www.linkedin.com/in/manendras/