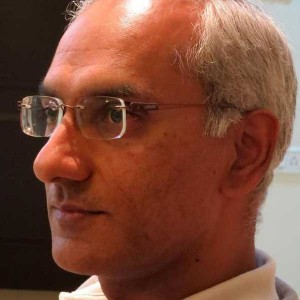 Murali Neelakantan is a graduate of NLSIU, batch of 1996. He was one of the first India educated Lawyers to have become a partner in an English law firm. Murali had worked as a Senior Partner at Khaitan before joining Cipla as a Global General Counsel. At Cipla he imparts leadership training and his work entails solving critical problems in times of conflicts. Murali has also been mentioned in the Who's Who of the World 2004 – 2009.
Murali had a lot of interest in moots while he was a student at NLSIU and presently he takes time out to judge prestigious moots like Manfred Lachs and Phillip C Jessup.
In this interview you will get to read what he has to say about:
Being the first Jessup team from India and winning the BCI moot
Judging Manfred Lachs and the critical elements of a mooter.
Being a Global General Counsel of Cipla
We have more advanced career insights to share from him in the next interview.
Tell us a bit about your life before college.
There were no lawyers in the immediate family and the whole family had very mixed feelings about a career in the law. They obviously knew of the legends like Nani Palkhiwala, Ram Jethmalani, Soli Sorabjee, and K. K. Venugopal but also of the many lawyers loitering around the city civil courts. My father was an engineer and others in the family were civil servants or officers in the armed forces. My parents would very much have liked me to have become an engineer or joined the armed services.
The image of a lawyer back in the '90s was neither inspiring nor attractive for most students. What motivated you to choose law as a career?
I had given up on a career in medicine after Class X and studied Physics, Chemistry, Math & Electronics during Class XI and XII. Those were the days when reservations of seats in academic institutions were at their very peak and very few places were available in the leading medical and engineering colleges in the merit category even though I scored reasonably well in the Common Entrance Test. I took keen interest in the Armoured Squadron of the NCC for three years where I was quickly promoted and also won medals. It was really the first opportunity for me to demonstrate leadership and a career in the armed forces was definitely on the radar.
The National Law School had been in the news since 1988 and I had been impressed by a few of its students at the inter college festivals where I was a regular. There were also a couple of kids from my neighbourhood in Bangalore who had joined NLS before me. There was quite some buzz created by the vision that the government had for the National Law School to be like the IIMs and IITs. A few lawyers that my family knew felt that if one was keen to study law, NLS was a good idea. I was a good public speaker, a logical thinker who liked reading and writing and that, at the time, seemed good enough for a career in the law. So despite opposition from the family, I wrote the entrance exam and got through. It was also very much cheaper to study law than either engineering or medicine.
How did you get into mooting?
(Mr. Murali represented India at Jessup and had also won the BCI Moot Court Competition.)
The extra-curricular activities that interested me in the first two years were volleyball, cricket and athletics. I discovered very quickly that merely being a sportsman really didn't get the attention of the girls. My experience of moot courts began in my second year where I helped my classmates win the inter class moot court competition. It was not until the third year at the insistence of one of my closest friends and senior at NLSIU, Dayan Krishnan, now Senior Advocate who was a very keen mooter that I really began participating in the university selection rounds. There were really only about seven moot courts and it was an honour to represent the university at a moot court competition. I came fourth in the first of three selection rounds and that was really the encouragement I need to take this on. At the end of the selection rounds, I got the opportunity to represent India with Sandeep Farias and Sanjoy Ghose at Jessup. That was really my first competitive moot court! The next moot court for me was the Bar Council moot court which was the toughest moot court at the time and was therefore the most prestigious national moot court.
When we got back from Jessup we realised how far behind the world we were in terms of support for moot courts. Sandeep Farias and I started the first novices moot where those who didn't want to moot competitively got the opportunity to try it out in camera. This student initiative continues to be popular even though there are many moot court competitions and everyone who wants to participate gets the opportunity very easily.
I would encourage every law student to moot as often as they can. The most important lesson it teaches is that there are two equally true sides to every story and clients don't come to lawyers with facts that will guarantee a win. Research is critical to success in a moot court and while it is easier to search these days, one is unlikely to find a decision of the Supreme Court that fits the facts before you perfectly. Formulating the key legal propositions and finding support for them is a skill that is indispensable to every lawyer. Finally, mooting is about persuasion. The days when one wins by confusing the judge are few and far between. One needs to be articulate to be persuasive. This is a skill that is used both inside and outside the court room. In a court room, one has the benefit of a neutral judge. In a negotiation, one is up against another lawyer who is naturally inclined to disagree with you. It is here that the powers of persuasion are tested most. Articulate and persuasive lawyers also put these skills to use while advising a client on a course of action when a client may have an incentive to take an alternative course.
If you see that a person you are considering hiring is good at mooting, does this influence your decision?
While I look at grades closely and usually have a CGPA cut-off, I also consider all the extra-curricular activities that interested a potential hire. I would definitely interview a student who won moot courts, played team sport, published a paper or had been committed to IDIA (Increasing Diversity by Increasing Access), even if the CGPA was below the cut off for interviews.
As a judge what are the specific skills you look for among the mooters?
Clear legal propositions fully backed up with authority and the ability to anticipate the propositions and authorities of the opponent. Most of this is easily done with thorough research and attention to detail. I expect the participants to know more than the judges.
Clear articulation that persuades me that no one could have argued this case better is perhaps the best description of the winning team. Preparation is the key here so that there are no surprises. If one does find a judge taking an unexpected view, it is an opportunity to demonstrate the breadth of one's knowledge of the law and facts and quick thinking.
A good sense of humour makes it easier for an advocate to make a connection with the judges; bad timing or poor taste could ruin it though. Quickly evaluating the bench is therefore a key skill. That will tell you what the winning strategy is, how to articulate a proposition so that it rings true to the judges, which authorities are likely to have an impact or when not to press on an issue even if you think you have a good argument.
I have seen students treating moot courts like an elocution contest, reciting to me their memorial. That perhaps works if the judges do not interrupt the speech and I know many judges who will not allow the monologue to last for more than a few minutes. If moot courts are opportunities to prepare for a life in the law, the ability to recite 20 pages of the memorial is not the most valuable skill.
If someone does not go to a top law school, would you say he still has a shot at a great career in law, at the top of the practice?
Like any other profession, a good education, by which one assumes graduating from a leading academic institution, is merely a good starting point to launch one's career. It is not necessary for success as a lawyer to have graduated from the leading law schools in the same way as those who did not graduate from one of the top IITs can, and have, succeeded as engineers.
It is a myth that the top law schools have the monopoly over excellent faculty or infrastructure. With technology that is widely available these days, I believe that the playing field has been levelled and students from every law school have a fair chance at being the best. No judge in a moot court knows which university a student represents. Quality of the memorial and the arguments are the only two qualities that are evaluated. I would find it difficult to ignore a student who did well at Jessup, Manfred Lachs, Stetson or Willem C. Vis. Similarly publication of research papers is another opportunity to demonstrate ones abilities. When I went to London in 1999, almost no one there had heard of the National Law School and it gave me no advantage at all over my Oxbridge educated peers.
What does a general counsel at an MNC like Cipla do?
The role of a Global General Counsel does not exist in all companies and even in those companies who have it, the roles are not defined uniformly. It all depends on how the company sees the legal function and the organisation structure. Cipla's legal team is really led by the Chief Legal Officer who manages all the lawyers around the world. I am merely the coach of the legal team and a resource that they can use where there is a critical judgment to be made on conflicting courses of action.
My main function is to be counsel to the CEO and the management team so that they have someone who can identify, allocate and mitigate enterprise risk in the decisions that are being taken.
For example, strategic decisions like whether we invest in vertical integration or have long term supplier arrangements.
When you hire lawyers, what kind of skills and profile do you look for?
Unless one is a sole practitioner, the practice of law is about teamwork. One can learn the law but it is very difficult to change people's character and personality. The critical quality for me is happiness. I will just not hire a person who I feel is not happy. Energy and enthusiasm are essential for a team to work well. Good grades tell me that the person has been hard working and diligent through law school. Many of the subjects may not be fun but knowing that it has to be done well is a good lesson to be learnt in law school. Most of the work we do will not be interesting every day and I would like to be sure that every person in the team will do it well even if it is not fun. We are presented opportunities to learn everyday and that's a habit best learnt in law school. Participation in moot courts and team sports, for example, tells me that the person knows what one needs to do to succeed, has seized the opportunities presented to them, works well in a team, is well organised, takes risks but also knows how to prioritise and make good choices.
We have published the rest of the interview here.