Ronojoy Basu graduated from Symbiosis International University in 2008. Since then he has worked with Khaitan and Co. as Associate, before moving to Rediffusion Y&R where he was engaged in their project on advertising, corporate communication, and branding. He went on to head the IPR department at Abhay Nevagi & Associates, where he supervised all IP related work done by the firm, mentored juniors in IP related matters and advised Partners on key IP issues.
Ronojoy is a LLM graduate from University of Toronto, batch of 2016, with a specialisation in IPR, brand protection and entertainment law.
In this interview we speak to him about:
His time at Symbiosis
His internship experience and working in IPR
Taking time out to pursue his interests outside of law
How would you like to introduce yourself to our readers?
I am a recent LLM graduate from the University of Toronto, I have extensive experience and keen interest in matters relating to Trademark, Copyright and Brand Protection strategy.
What motivated you to pursue law?
I grew up Bengali and in an all-science family, it was thus expected of me to naturally gravitate towards engineering or medicine. I, however, had an unyielding love for English literature and history and wanted to have nothing to do with chemicals, calculations and circuits. After eliminating journalism and media studies – for back then, journalists were considered badly paid and media studies wasn't really that well known to be reliable – law became that one field that, we assessed, would enable me to write and make money at the same time. The obsession with science, I believe, has faded over the last decade. If you simply see the number of law graduates the universities churn out nowadays, it's a tell-tale sign of the times that are. In India, out of every five youngsters I meet today, two are law students and one is interested in IPR. However, with time, I am afraid this too shall hit a plateau like engineering has.
There was no resistance from my family; in fact my parents were most supportive. What I did get were raised eyebrows from relatives, most of whose children eventually ended up taking law.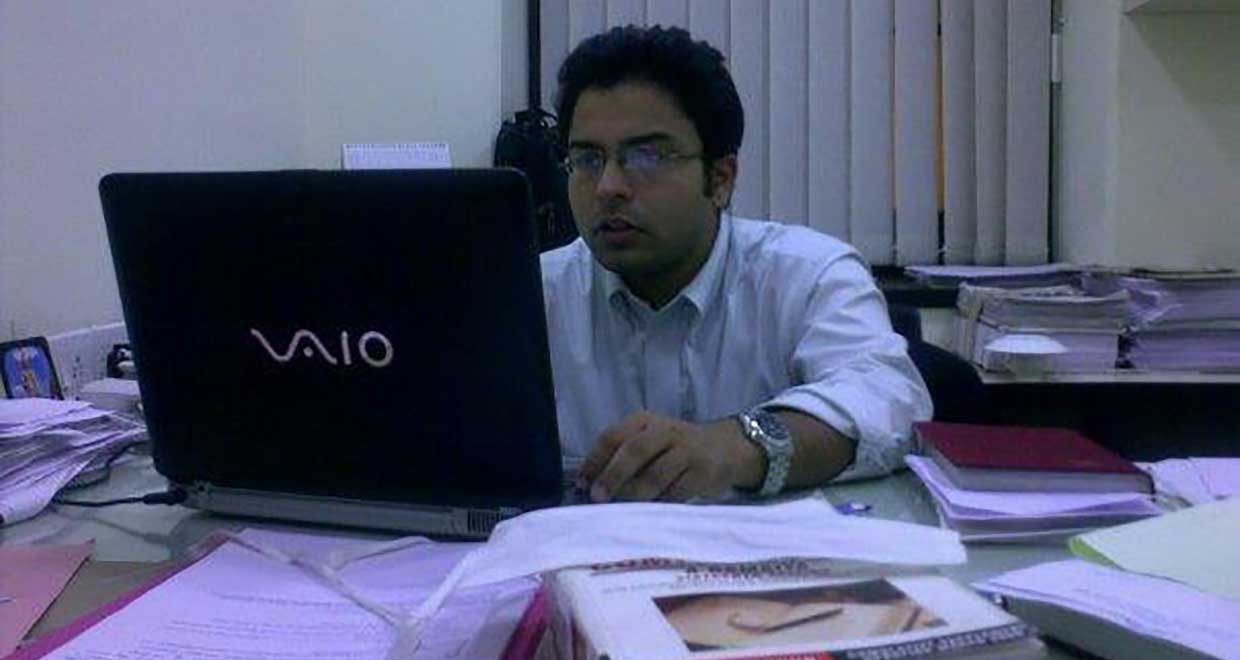 Tell us a bit about your time studying law as an undergraduate student at Symbiosis.
A significant part of being a lawyer, I realise, is being a matured, unbiased and informed individual, someone with a strong sense of identity and respect for that of others. It was not so much the studies as it was life in Pune and Symbiosis that, I believe, shaped my personality. I met lifelong friends from different corners of the country in Symbiosis and it was the experiences had with them and the exchanges that prepared my mind to accept different perspectives and world views.
Did you take part in co-curricular activities while in college?
We at Symbiosis had a set syllabus every semester with a few choices for subjects here and there. Thus, the colour amidst all the black and white, if I may say so, came from co-curricular and extra-curricular activities. One must understand that co-curricular activities don't mean only moot court competitions. There are Model United Nations debates, legal/non-legal essay writing competitions, human rights activism and a whole bunch of other fun options. Although I did my share of 'mooting', I was not the regular law school 'mooter' and instead went for Model Unites Nations debates, joined book clubs, attended guest lectures and what not. These experiences are indeed important as, not only do they serve as a respite from academics; they expand your horizons. For instance, my first knowledge of geo-politics came from the MUNs, which eventually encouraged me to take a course on International Law from the Indian Institute of International Law, New Delhi. My point is to gather as many experiences as possible in the time you have because a variety of life experience will go a long way in making you a better professional.
What were your areas of interest during your legal education?
I have a bit of a creative bend and so the branch of law that essentially had to do with the protection of creative endeavours would almost organically go on to capture my interest. Initially it did occur to me that IPR, in general, was the area I was interested in but it wasn't until my internships at Khaitan & Co., that I really knew I wanted a career in it. This realisation pretty much pushed me to get a Diploma in the subject even if it meant an extra set of exams in addition to my regular semester exams. I might add here that I enjoy compliance work as well (thanks to my years at Abhay Nevagi & Associates where I inter alia carried out labour law compliance with my good friend and colleague, Mr. Partha Pati, who is now a partner of said firm). I am someone who does well what he enjoys, I instinctively compare the shapes of products, peer closely into prints and labels to see if they are aligned properly, try to call to mind if I'd heard certain lines on a song or a guitar riff elsewhere – that's substantially why I favour IP law.
I would, however, like to add that while it's good to know what you want to specialise in, initially, I was sagely advised to take whatever work came my way, for the simple reason that having overall knowledge of the workings of courts and procedural law is an incomparable asset for any legal professional.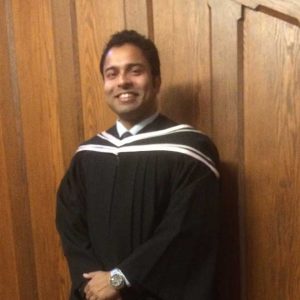 Could you tell us about the internships you took up, and what you learnt from those experiences?
Out of all my internships, my time with Khaitan & Co., Kolkata and British Oxygen Company were most memorable. I had the pleasure of working under Mr. Arvind Jhunjhunwala, Partner, who made sure I was given as much work in other fields of law as I was in IPR. During my initial internships with Khaitan I first encountered the wonders of online legal databases and got to leaf through foreign legal journals. I would attend court almost every day and once in a while get to witness the likes of Arun Jaitley argue. It was here that I learnt court etiquettes and for the first time encountered jargon such as 'briefs' and 'settling'. In the subsequent years, I was allowed to draft legal opinions and attend counsel briefings. At BOC, I had the quintessential in-house experience where I would help the then legal chief plan strategies in pending litigations and carry out researches and I would draft scathing legal notices for issues ranging from breach of contract, trademark violation to unfair competition. The most valued lesson, though, that I learnt from both organisations was not to hang around the espresso machine for too long!
What advice would you give students caught in a decision paralysis?
Bearing in mind that everyone's situation is unique, my advice may sound generic but I speak from experience. I would advise against taking too many opinions and doing your own research and introspection – you have the right to pursue what you enjoy and do not get drawn towards big names and numbers. The digits will follow when you love your job. Do not be afraid to experiment with career options, the world is getting smaller and professional spheres are overlapping more than ever. It is important to acquire skills as you go along, learn a foreign language if you can manage the time, volunteer at an NGO, do that two-week diploma, do not be afraid to diversify your knowledge, every experience is a plus! Lots of people I know are in entirely different careers after graduating from law school and I am here to say, that is okay, it's what keeps their boat afloat!
From a law student to a lawyer, how will you describe the transition?
I received a pre-placement offer from Khaitan & Co. after graduating, sat for interviews and was finally accepted on 16 May 2008. Suffice it to say that in the first week itself I knew that life would never be the same. It's a lot to adjust to in the first few months; you have responsibilities that now have real consequences, you come face to face with stress and learn to deal with it, you learn to deal with people, clients – it's like any other job, really. You quickly realise that some skills are relevant to any profession – effective and to-the-point communication, both verbal and written, thorough perusal of documents, attention to detail and people management.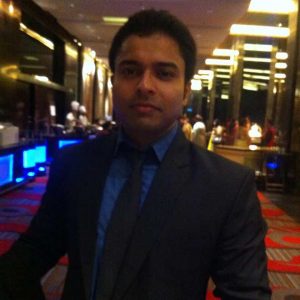 Tell us about your early professional experiences at Khaitan & Co. 
Working at Khaitan & Co., was indeed very rewarding; one of the first things I was made familiar with was the trademark filing and prosecution process, which was followed by drafting plaints and petitions in copyright infringement suits for our clients, one of which was a prestigious recording label. Subsequently, I started assisting another associate in civil and criminal matters. Additionally, I was given the opportunity of working extensively on corporate due diligences and property matters. If you are a junior at Khaitan you can always expect to enjoy a smorgasbord of different experiences.
What motivated you to quit your job at Khaitan & Co. to take up a position with Rediffusion Y&R?
Early 2010 I decided to take a bit of a detour from the regular law firm life to try something else. Inspired by a cousin who is a poet in the UK and another one, an advertising copywriter also working abroad, I interviewed with Rediffusion and was immediately hired as a writer and trainee. I spent a year at Rediff living the life of a typical advertising creative, I would spend my days writing ad campaigns, punch-lines, TV/radio ads, jingles and street play scripts. I also learnt about the business of advertising, interacted with clients and participated in pitches. It was a wonderful experience and I met some of the most colourful and inspiring individuals ever. It would give me unbridled joy to see my ads playing on radio and on print. What's interesting was that I also got to advise them on IP matters and sundry legal issues, which made my role in the agency rather unique.
How did you come to take up a position with Abhay Nevagi and Associates?
Rediffusion taught me a great deal about brands and that for any brand to avoid dilution or damage to its reputation, apposite brand protection activities had to be undertaken. This was a great bridge between my two great loves, brands and IPR! It was also around this time that I was encouraged to interview with Abhay Nevagi & Associates which was looking to start its own IPR cell. I began at ANA mainly working for the general advisory and labour law teams and gradually, by 2014 began heading their IPR department. At ANA I had the pleasure of working on some ground breaking IP work and with the help of my colleagues, Partha and Bikram, sharpen cease and desist notices, responses and litigation documents with an extra cyber-law edge!
What was the application process like for your Master's course?
The University of Toronto, like any other University of its standing has its set of stringent requirements. IELTS scores, recommendations and grades apart, the Statement of Purpose, I had read, was an exceptionally important determinant. Mine took about four days and fifteen odd drafts to get done! I also remember having had to submit a document outlining my professional achievements. Aside from the UofT, I had considered Osgoode Hall Law School and the IPR program at Franklin Pierce Centre for Intellectual Property. I settled for UofT simply because the faculty included the reputed, Professor Ariel Katz taking charge of IPR and the top guns of Canadian entertainment law, like Tara Parker taking up Entertainment Law and Agreements. Also, UofT granted me a generous scholarship which definitely helped me make up my mind!
Could you share with us your experiences from the LLM programme you pursued at University of Toronto?
It was an intense ten to eleven months! All my courses had to do directly with IPR or were related to it and I was happy I made those choices. In our batch, which consisted of Canadian, Latin American and South East Asian candidates, myself and another student from ILS Law College were the only ones representing India. Our instructors were some of the heaviest hitters in the international academic scene like Michael Trebilcock, Matthew Rimmer, Ariel Katz, Simon Stern etc. and hearing them speak was a treat! My most memorable experiences were debates and exchanges had with my colleagues on issues ranging from academics to politics, race, religion, freedom of expression and such like. We also had inside jokes; like one of the pubs within the University campus which was frequented by law students called, 'Prenup', got a lot of laughs for obvious reasons.
What tips would you give students and young lawyers who are inclined to research and academic writing?
There's no one method for writing a paper. As for me, I try not to conform to the traditional dos and don'ts simply because I like my papers to be approachable and fun. I, however, do take very seriously issues of attribution and precautions against academic plagiarism. I am not very conscious about the system of citations I use – some journals have their own while others insist on the Harvard Bluebook nineteenth or twentieth Edition – which has cost me a prestigious publication contract in the past, so, that's a lesson for everybody, make sure you have the Bluebook handy. Have fun with your papers, they need not be a bore; my latest one, 'Copyright Law and the Drummer', published on SSRN (I am awaiting responses from other publications too) raises a few relevant questions and also serves as my 'legal tribute' to drums and drummers.
What books, judgements, etc. that you have read would you say have played an integral role in shaping your legal philosophy?
There are simply too many to mention. Off the cuff, the following come to mind; the US Supreme Court's decision in Feist Publications, Inc. v. Rural Telephone Service Company [499 US 340 (1991)] and the Canadian Supreme Court's decision in CCH Canada Ltd. v. Law Society of Upper Canada [2004 SCC 13], [2004] 1 SCR 339 with respect to Copyright law, with respect to trademark law, Mattel, Inc. v. 3894207 Canada Inc. [2006 SCC 22] (also known as the 'Barbie' case), the recent personality rights dispute concerning the TV series, Mad Men had also held my intrigue. Two books deserve mention, To Kill a Mockingbird by Harper Lee and The Merchant of Venice by William Shakespeare.
How do you manage your time between your professional and personal interests?
It's hard. I have more interests outside of law than inside. I used to be a pretty good drummer; I wish to get back to it soon. I am passionate about writing, I am a voracious devourer of fiction, a Salman Rushdie fan and harbour ambitions of writing novels someday. I've written plays for children that have been performed in schools in India and abroad and I enjoy sketching too. And finally, I am keen on taking up archery at some point in my life!
Where would you like your career to take you five years down the line?
To a happy place.
Given the dynamic nature of the field you practice in, how do you keep yourself updated about the latest developments in the law?
I read. But I also make sure it's not always about law, where's the fun in that? I scour blogs – both legal and otherwise, online journals and magazines like The Economist and The Caravan.
What advice would you like to give our readers, who are mostly law students and young lawyers?
It's okay to be lost, do not panic, it'll come to you.
Do not be afraid to experiment with your career but do your best in whatever you're doing now.
Communicate clearly.
Stress is a real thing, learn to deal with it early on.
The answer is often in the documents before you.
If you have trouble understanding, ask.